"Ah, music! A magic beyond all we do here!" – Albus Dumbledore
No film industry in the world holds its music in higher regard than Bollywood does. Being set in a country obsessed with song and dance since ages unknown, it is only natural that soundtracks often become the make-or-break factor of Hindi films, even being the most focal aspect in promotions. From Rafi to Rahat, from Burman to Rahman, from Asha to Arijit, it has morphed and evolved.
And even more so since the turn of the century. Yes, we've had more than our fair share item songs, silly lyrics and rehashed numbers, but we've had some truly memorable music as well. Old heavyweights continued their glorious work while new artists broke convention and made their own mark, all while releasing some path-breaking tunes. This made the choice for the best of the best music in the era a rabid competition.
But, we braved through. So here it is: the list of 10 best Hindi movie soundtracks of the 21st Century.
10. Rock On!! (2008)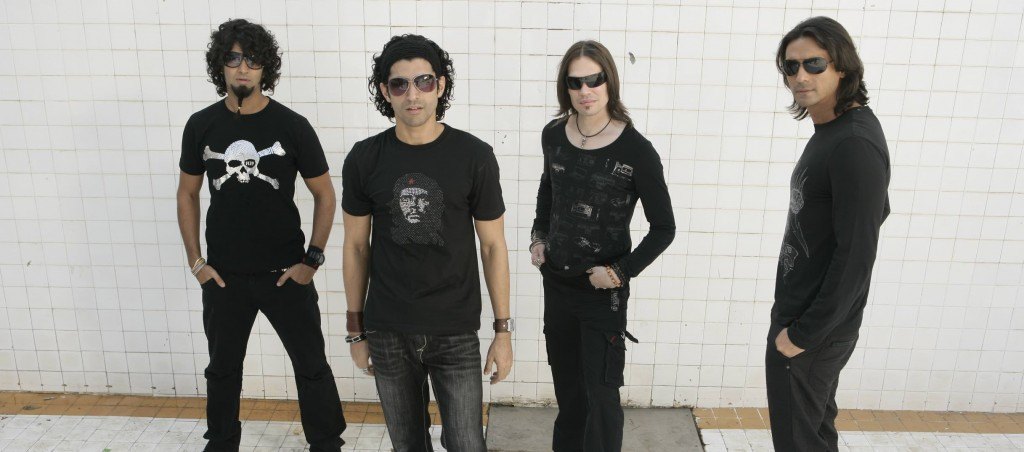 On its own, 'Rock On!!' is a decent romp, chronicling the journey of a grung rock band named "Magik", but it is the anthemic soundtrack which has given this film a legendary cult status. Composers Shankar-Ehsaan-Loy stayed true to the feel of the film by recording its music like a rock group, sans any programming. Javed Akhtar crept into the souls of the youth by penning arena anthems, random musings, love ballads and the climactic ode to indefatigable "Sinbad the Sailor" (along the lines of Led Zep's "Achilles Last Stand"). Add Farhan Akhtar and Co's raw, infectious energy and you get an album nobody is going to stop jamming to anytime soon. (And since the sequel was a letdown, do we have a choice?)
9. Life In A… Metro (2007)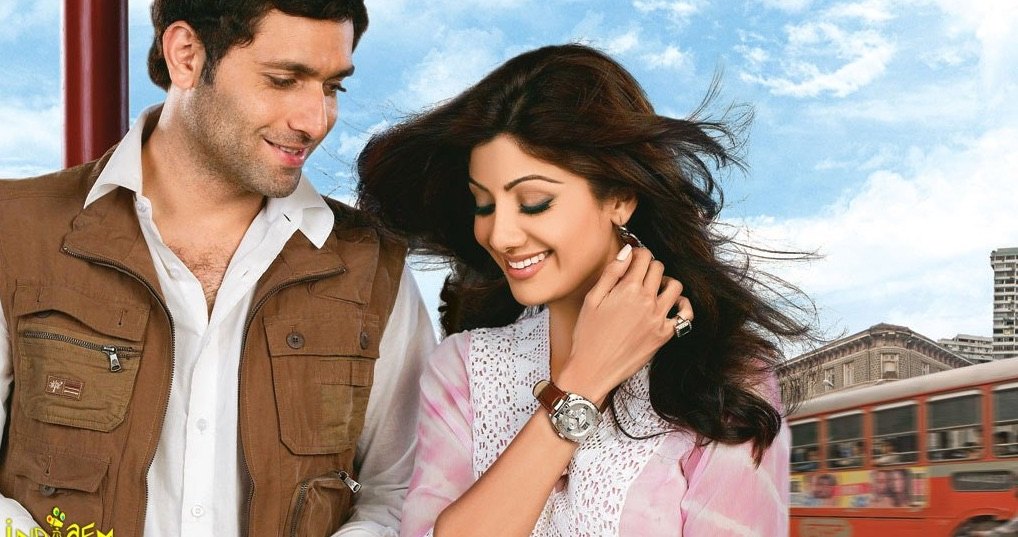 This 2007 musical drama by Anurag Basu about nine people with intertwining lives in the city of dreams gets on this list for blending music seamlessly into its narrative by having the Metro band (led by Music Director Pritam) play at important junctures in the film. It also doesn't hurt that all of its tracks are worth gushing endlessly about. "Baatein Kuch Ankahi SI" and "In Dino" are hummed with passion by the lovesick, while "Alvida" and "O Meri Jaan", two amazing power ballads have become fixtures in the playlists of the heartbroken. "RIshtey" and "Kar Salam" let the intricate guitar-work, which is subtly present throughout this album, take the front seat. Well-rounded effort if there ever was one.
8. Barfi! (2011)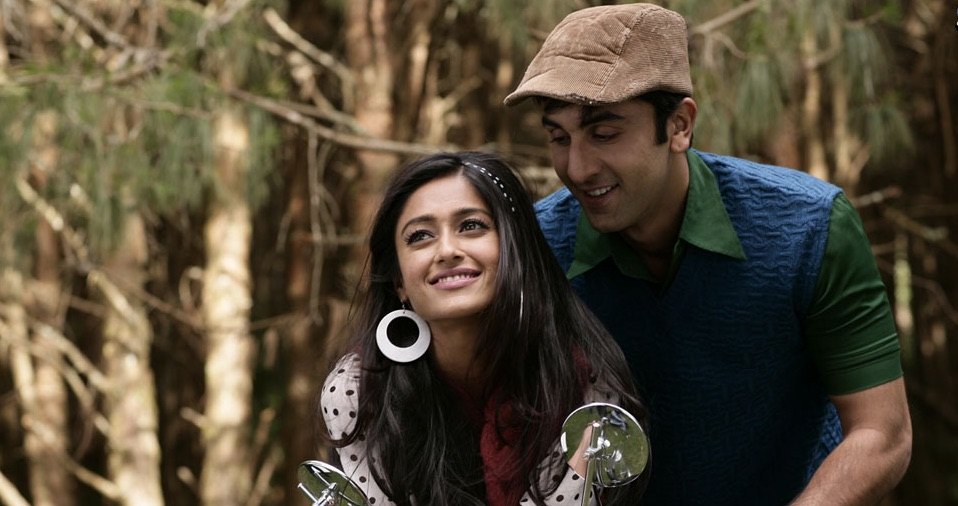 Auteur Anurag Basu and Pritam reunited after slaying it with our previous entry, and promptly trumped it in this heartwarming tale of love between a mute, deaf guy and an autistic girl, played endearingly but with striking brilliance by Ranbir Kapoor and Priyanka Chopra respectively. Both these protagonists, naturally, have almost no dialogues (RK has none. PC just says "Barfi" once in a while), thus elevating the role music plays in it. Swanand Kirkire's feel-good and witty lyrics do most of the talking. The entire album consists of soothing, laid-back tunes inspired by Brazilian Bossa nova to complement Basu's gorgeous picturisation of Darjeeling and Kolkata in the 70's. Every track has its own quirky novelty. To state it shortly, 'Barfi!' is musical therapy.
7. Gangs of Wasseypur (2012)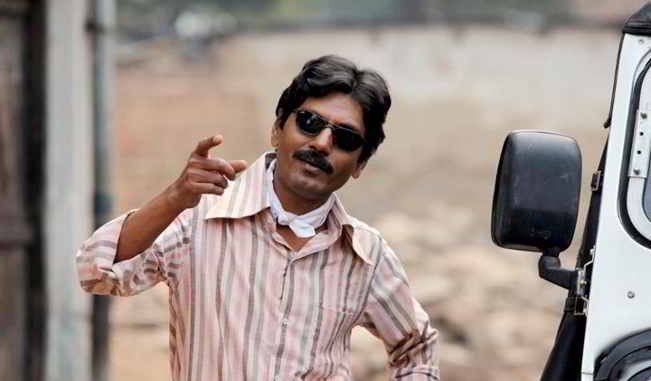 The critically lauded 'Gangs of Wasseypur' is a rebellious venture in every aspect. Be it the unusual runtime (which forced it be slit into two films), obscene one-liners or stripped-back visuals, director Anurag Kashyap, considered the current maverick of parallel cinema, swam against the tide of convention. The music is no exception. The soundtrack for both films combined has a whopping 25 songs, most of which have folk inspirations. The lyrics, co-written by the ever-so-versatile Piyush Mishra, are quirky, raw and lush with sly innuendos, a rarity in Indian music. Mishra also co-composed the music for the film with Sneha Khanwalkar, who is known for inclusion of North Indian flavours in her music. The output is a heady, bizarre album which pleasantly surprises one with every tune.
6. Omkara (2006)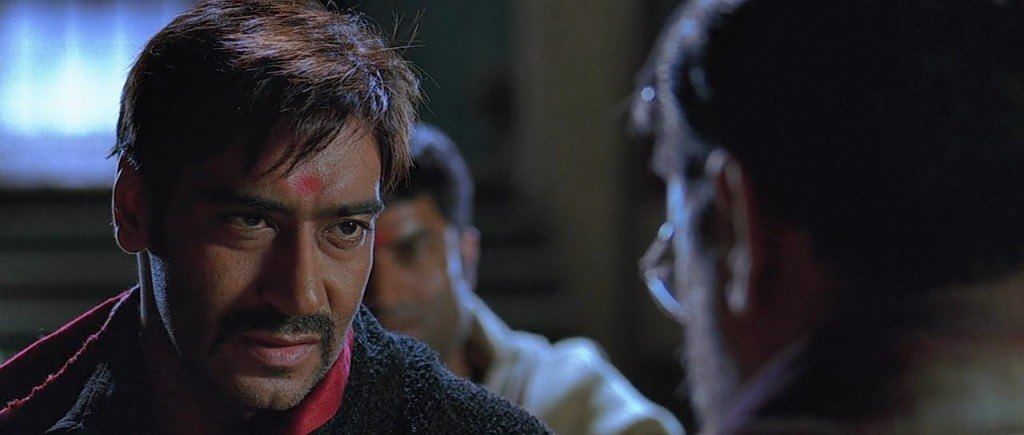 If anything can trump our previous entry in terms of the rustic Indian feel of the music and raw, sleazy wit of the lyrics, it is this. The soundtrack to Vishal Bhardwaj's acclaimed Indian adaptation of Othello is as unabashed as the film itself. While his later works 'Kaminey' and 'Haider' are quite the unusual treats, they cannot top the rowdy charm of 'Omkara'. Lyricist Gulzaar slyly penned some of the raunchiest lyrics ever used in Bollywood for "Namak Isk Ka" and "Beedi Jalai Le", which were then brought to life through career-defining renditions by Rekha Bhardwaj and Sunidhi Chauhan (ably aided by Sukhwinder SIngh) respectively. On the other hand, Shreya Ghoshal's "O Saathi Re' is poignant and soulful, giving the album a rare vividness. The cherry on this giant cake is the epic title track hummed by Singh with the desi ensemble of dafli, matka, nagada, ghunghroo and toomba in tow. In Himesh Reshammiya's peak era of 2006, Omkara was a godsend, a breath of fresh, rustic air.
5. Dil Chahta Hai (2001)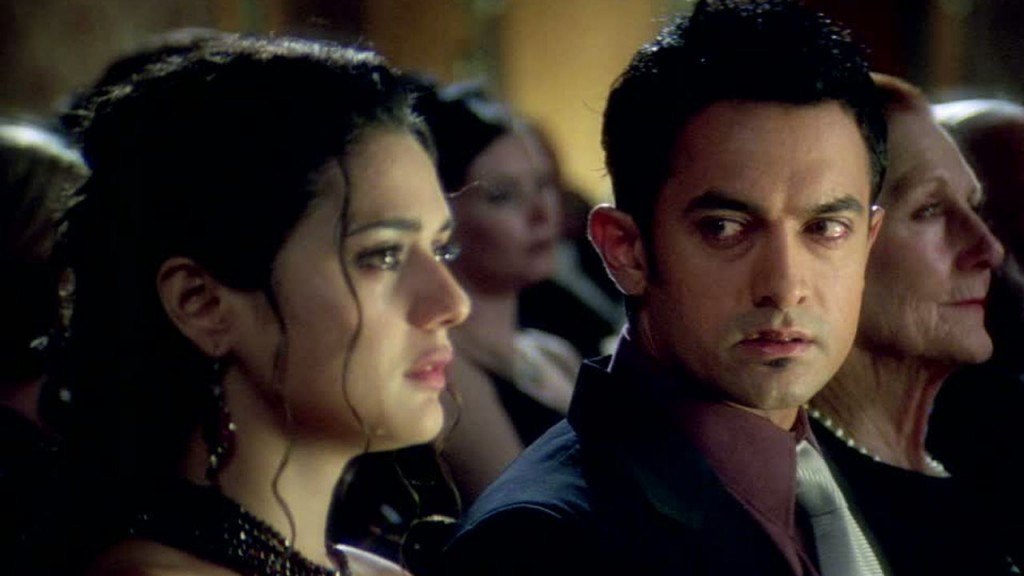 Imagine that your Goa plan finally succeeded (!) and you're on the glorious road journey with your best buddies, but there's a catch. You can only play one Hindi song in the car. Which song would you jam to? No brainer – the title track of 'Dil Chahta Hai'! No "Greatest in 21st Century Bollywood" list can be complete without DCH. This film was the beginning of the era of millenials, with no small thanks to its pioneering soundtrack. It stayed away from traditional Bollywood norms and instead set a new standard for edgy, rock-influenced sounds. Each track, musically and lyrically, was an experiment in itself, dealing with friendship, search for love, aversion from love, loneliness and just the wish to have a new andaaz. 16 years on, it still holds its relevance it did back then. So, one more time "Hum Hain Naye, Andaaz Kyu Ho Purana!"
4. Rang De Basanti (2006)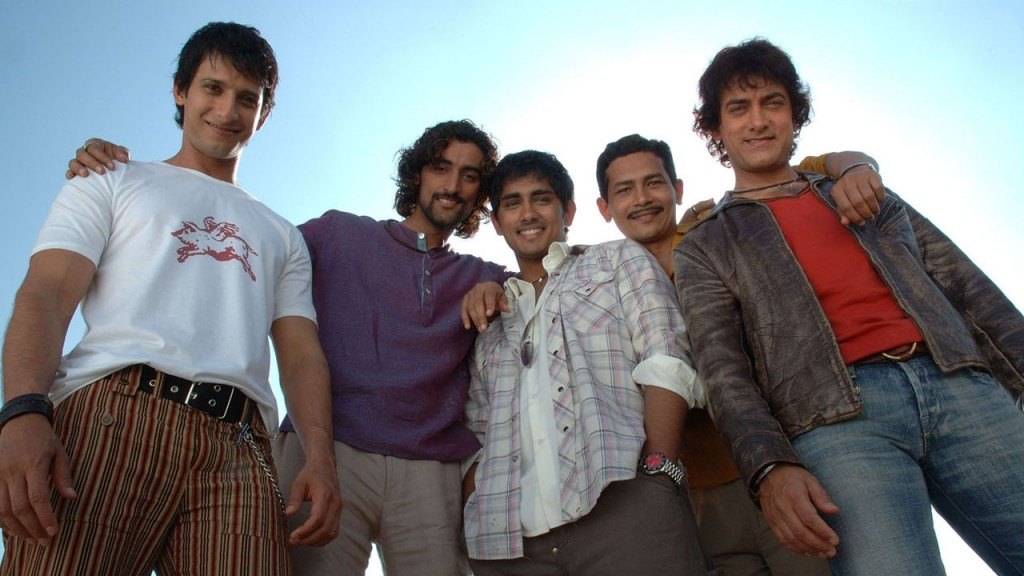 While DCH is unapologetic about its thorough youthfulness, 'Rang De Basanti' shows youth embracing history. And who better to create a perfect cocktail of age-old Punjabi prayer and harvest music with contemporary rock and hip-hop than the Mozart of Madras, A.R. Rahman! Rahman incorporates global styles into the album while also imbibing the khsuhboo of the Indian air of which the title track sings praises. Prasoon Joshi's lyrics sing about everything from a mother's love in "Lukka Chuppi" to the psyche of the new generation in "Khalbali" and Paathshaala", with poignant prayers to Nanak in "Ik Onkar" and fiery patriotism in "Rang De Basanti". And when the stellar vocalists and fervent actors enliven these songs, some of them bring tears, others bring swelling inspiration, while yet others bring belief. But the final feeling is fulfillment, of watching cinema done right.
3. Lagaan (2001)
The greatest glory of the soundtrack of 'Lagaan' – considered by many to be Rahman's magnum opus – is that unlike most of the soundtracks in Bollywood which halt the narrative for musical regalia, it tells a story on its own. Listening to all the songs as they appear in the Ashutosh Gowarikar epic will take one through the same emotional journey the actual film does. Each song is sewn meticulously into the narrative, ornamenting the experience. The music also stays true to the time of the British Raj it sets to portray, mixing folksy North Indian tunes with a sprinkle of Jazz where needed. The intricate instrumentation makes one gasp at the extent of Rahman's prodigious skills. A lion's share of the credit belongs to Javed Akhtar whose lyrics, often in the Bhojpuri dialect the film is predominantly in, give the melodies stories to tell, highlighted in songs like "Ghanan Ghanan", "Radha Kaise Na Jale" and "O Palanhaare". The 'Lagaan' soundtrack is actually a time-capsule in disguise. It transports you to a different era.
2. Dev D (2009)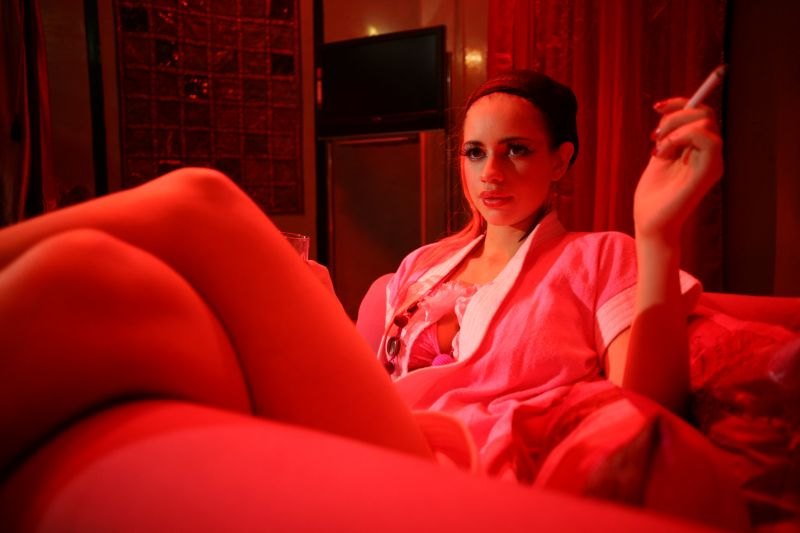 Amit Trivedi is currently considered the most refreshingly unconventional music director in Bollywood today and is a force to reckon with, but in 2008, he was a music director with just one underrated album under his belt. Then on 31st December 2008, the soundtrack for Anurag Kashyap's 'Dev D' came out and the music industry was flipped on its head. With a whopping 18 tracks, each with an aura of its own, Dev D transcends genres, techniques, styles and such innumerable barriers and vehemently refuses categorisation. Varying from the shaadi brass band style "Emosanal Attyachar" (which also has a hard rock alternative version!) to the Pink Floyd-esque lounge song "Nayan Tarse", it is a roller-coaster ride. What with the musing lyrics as well as the kaleidoscopic visuals 'Dev D' serves up, the soundtrack can get you tripping sober. It makes edgy the norm.
1. Rockstar (2011)
'Rockstar' is a film whose songs express and evoke more emotion than its dialogue. The Imtiaz Ali feature, which tells the story of a rockstar who is arrogant and violent on the surface but very pained inside, is a film made for music. And A.R. Rahman takes up the mantle of breathing a soul into it with verve, crafting each song into a living, breathing being, laying bare the emotions it seeks to convey through the deep, expressive voice of Mohit Chauhan. Irshad Kamil's lyrics are simple, yet profound. Ranbir's heartbreaking performance, with Imtiaz Ali's stunning visuals in tow, makes the experience spellbinding. 'Rockstar' rides on the shoulders of this spell, making its soundtrack the greatest in the new millennium.
Read More: Best Indian Music Composers