Indian movie industry is the biggest in the world. It produces around 2000 movies every year in more than 25 languages. Therefore, it shouldn't be surprising that any list which collates (or at least tries to collate) films from every region of the country is so much more challenging. After all, even within India the sensibilities of every regional film industry are different from each other.
In any case, we have tried to put together a list of best Indian movies of the 21st century. These movies moved the pushed the creative boundaries in some or the other. When you have so many movies to choose from, it was impossible to include every great movie. So, we are sure that you might find some of your favorite films missing from the list. In any case, we want you to know that we have tried our best to be inclusive and objective. Let us know what your favorite movie on this list of top Indian movies of the 21st century is.
20. Bommarillu (2006, Telugu)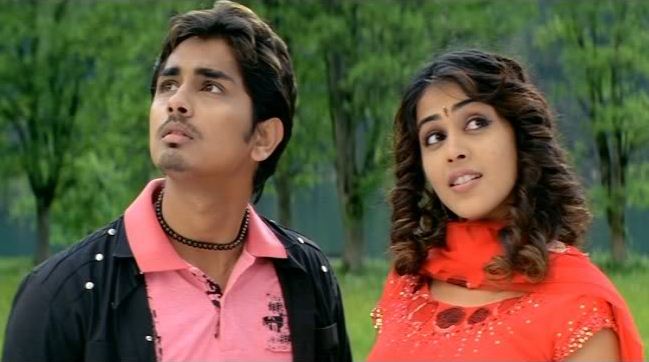 True relationships dramas are difficult to pull off. But if you look around, it is the relationship dramas, if made well, are the ones that register in people's mind for the longest time. The film revolves around, Siddu, son of an over-protective business man. Every decision of his life is made by his father, which leads to frustration. He half-heartedly agrees to become engaged to a rich man's daughter, but then falls for a middle-class man's daughter. The film focuses on his realization that he has to stand on his own and come out of his father's protective shell and try to succeed in love. The story is not new, but the treatment is. And that's why it works so well.
19. Visaranai (2015, Tamil)
Tamil Cinema reached new heights with Vetrimaaran's 'Visaranai' which was India's official entry into the Best Foreign Language Film at the 89th Academy Awards. 'Visaranai' deals with a gruesome and extremely violent plot, four Tamil labourers are caught by Andhra police for a crime that they didn't commit. 'Visaranai' is highly uncomfortable to sit through as it portrays the unfaltering brutality and corruption in police force which imposes a barbaric torture on the four migrant labourers. In Vetrimaran's world, the audience is as helpless as the victims, he embeds a silent reminder about the dismal state of the poor and weak in India. Enduring 'Visaranai' can be bold and challenging as Vetrimaran has done no compromise while shooting the torture scenes not even when it comes to sound effects as sound designer Udhayakumar is reported to have recreated sound as similar to that of the footage from the sets. And clearly 'Visaranai' is not for the light hearted even though it has its own share of humour and thrilling moments and a bitter love story in the backdrop.
18. Raincoat (2004, Hindi)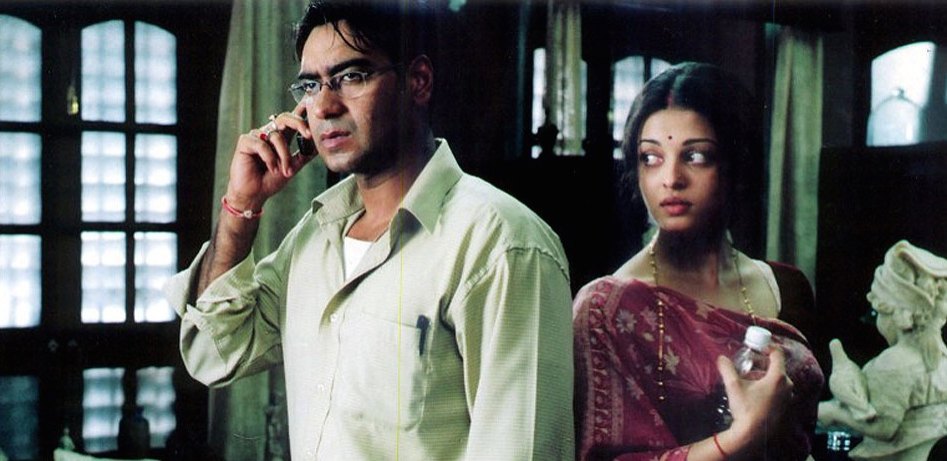 Oddly funny and intimately affective, 'Raincoat' is one of those rare films that lingers on your mind long after the credits have rolled and might even make a reappearance in your sub-conscience months or years later. 'Raincoat' tells more about love — and human nature in general — than most of the romantic films that you might have ever seen. It tells us that forgoing love is difficult. But what is even more difficult is confronting the pain that comes afterwards. 'Raincoat' is quite simply one of the greatest romantic films made in India. Original love stories don't come in better form or shape than this. One of the underrated great Indian movies.
17. Drishyam (2013, Malyalam)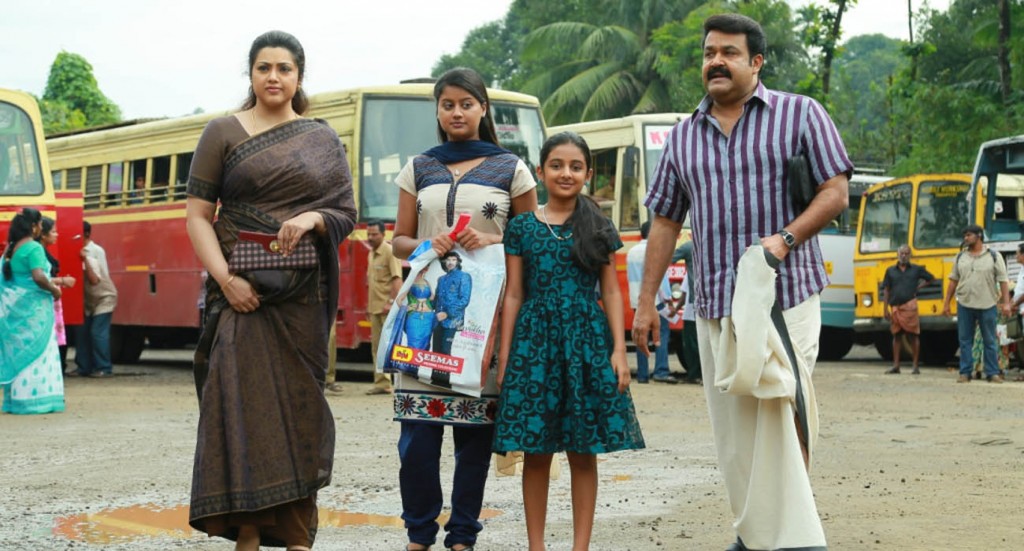 Thrillers have never been strong suite of Indian filmmakers. Therefore, 'Drishyam' holds a special place in Indian cinema space. The film centers around Georgekutty (Mohanlal) who has to save his family when a boy trying to assault his daughter gets killed in his backyard. A school dropout and an orphan, Georgekutty looks for cinema as his inspiration to conjure an entire alibi for the day when the murder happens. But the dead kid's mother is the IG of the state, which results to a cat-and-mouse game of wits between her and Georgekutty. The title refers to the 'drishya' (scenerio) created by Georgekutty to save his family. The film has possibly one of the best climactic reveals of all time — it will leave your mouth gaping.
16. Anbe Sivam (2003, Tamil)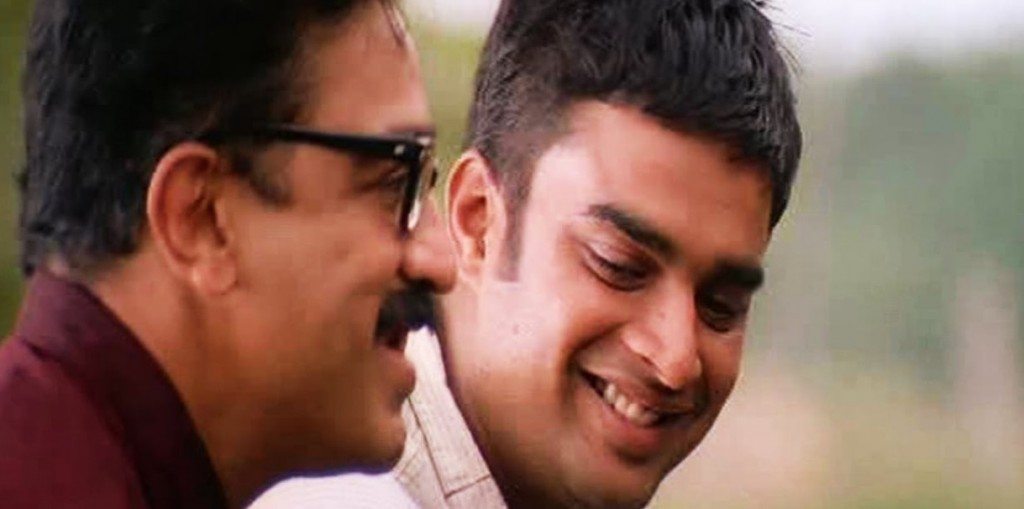 'Anbe Sivam' is an example of master storytelling; an out-of-the-box idea that director Sundar C managed to strike an odd emotional chord with. Anbarasu (R. Madhavan) is an advertisement professional forced to travel with Nalla (Kamal Hassan), this journey isn't a cheesy and spiced up road trip but it is about how contradiction in two people can mitigate with conversations. 'Anbe Sivam' has a life lesson and Nalla's flashback is filled with activism and revolts which eventually leads him to troubles with the affluence category in the society. Nalla is that role which can only be played by Kamal Hassan and Anbe Sivautilisestly utilises both the star and actor in him.
15. Premam (2015, Malayalam)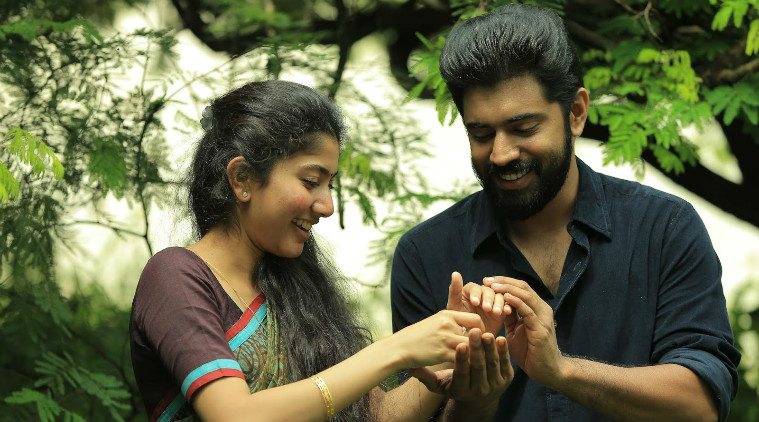 Quest for love is hard. Sometimes, a full life passes before your eyes without finding someone who you can really love. This is the central message of this beautiful film that truly proves the strength of Malayalam cinema: made on small budgets, most of the movies have life at its central theme. The film is the story of George, a teenager, who loves the idea of being in love. This dream seems to be within reach during his school days, then, for a second time during his college days and yet it fails to materialize. This slow metamorphosis of his love, his attempt to woo his lovers, the abrupt failures hardens him but he finally is able to settle down for life with someone much younger, whom he have met during childhood. The film transcends its viewers on perspectives and boundaries of love.
14. The Lunchbox (2013, English/Hindi)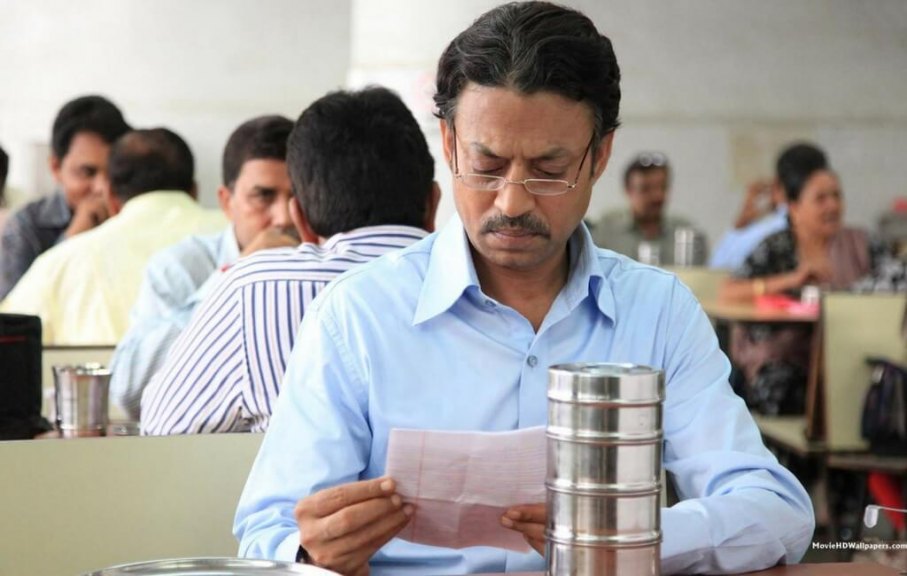 The movie which could have won India its first Oscar (if only had the stupid Oscar committee nominated it), the ultimate genius of 'Lunchbox' lies in its simplicity. The story of a cranky middle-aged man's unconventional romance with a lonely housewife, it is probably the only great romance that Bollywood has produced in ages. Debutant Ritesh Batra combines a brilliant screenplay and excellent performances by the cast to create one of the most heart-warming movie experiences we've ever had.
13. Monsoon Wedding (2001, English/Hindi)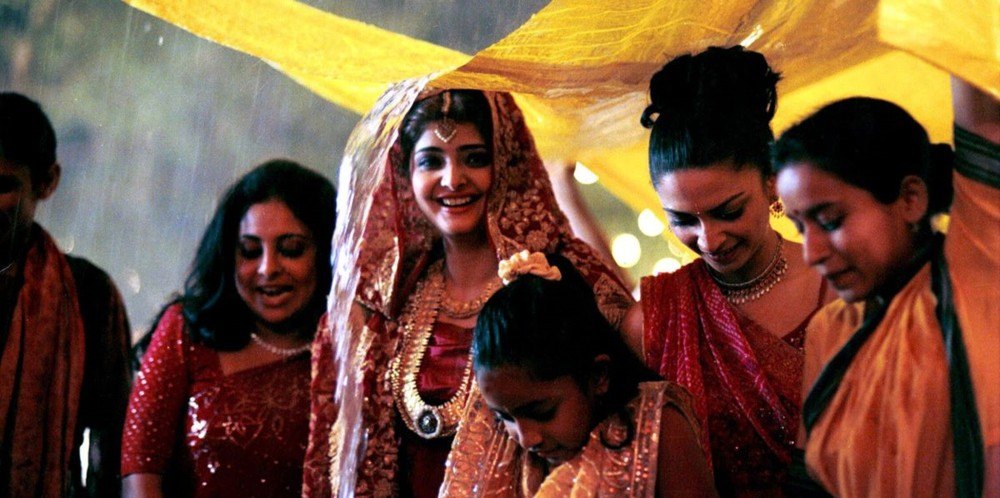 One of the few internationally acclaimed movies from the oeuvre of Indian cinema, 'Monsoon Weddings' is a brilliant portrayal of the socio-political and romantic entanglements that come associated with a big fat Indian wedding. The movie touches upon the themes of Indian conservatism, patriarchy and dysfunctional familial set-up. Premiered at the Marché du Film section of the Cannes Film Festival and winning the coveted Golden Lion at the Venice Film Festival, 'Monsoon Wedding' is one of the masterpieces of Indian cinema. Roger Ebert put it best when he said "Mira Nair's 'Monsoon Wedding' is one of those joyous films that leaps over national boundaries and celebrates universal human nature".
12. Taare Zameen Par (2007, Hindi)
The beauty of Taare Zameen Par lies in its simplicity. In his debut as a director, acclaimed actor Aamir Khan had a near perfect screenplay from Amol Gupte and had to resist the temptation to go over the top. But, he doesn't, displaying a sense of calm and restraint that has been a trademark of his acting career. The heartrending journey of a dyslexic little boy from confusion, humiliation and fear to his eventual redemption with the help of an understanding teacher, 'Taare Zameen Par' is one of most important movies ever made in Bollywood, and will move you to tears. Addressing the pressure that we put on our kids under the guise of success and prosperity and how it destroys their childhoods, the movie is immensely relatable and heart-breaking. Brilliantly written, directed and acted, 'Taare Zameen Par' is a film for the ages, and its themes universally resonant.
11. Udaan (2010, Hindi)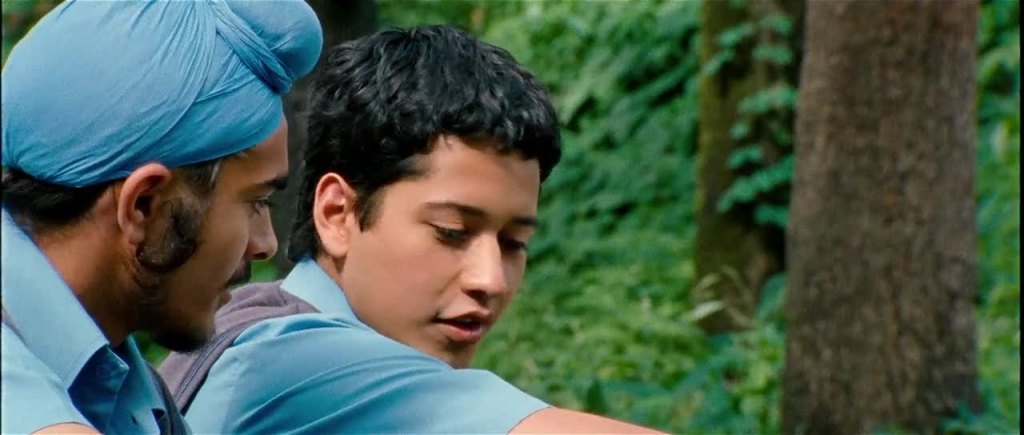 Udaan's biggest strength is its simplicity, and a clear example of how the most deeply personal films are also the most universal (See 'Rockstar' below). It manages to capture the angst and frustration of a young teenager who finds his dreams getting crushed under the burden of expectations. 'Udaan' also hits all the right notes because it is so unassumingly honest in what it is trying to say. Coming of age drama it is, but at the same time, it also holds a mirror to every Indian middle class parent. Are they doing the right thing by trying to make their children live their dreams when they should allow them to live their own?
10. Court (2014, Marathi/Hindi)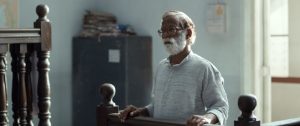 On the surface, 'Court' appears to be a courtroom drama chronicling the miscarriage of justice in the country. But its layers of human observation deepen as the story progresses. A folk singer is arrested amidst a performance for abetting the suicide of a sewage worker whose dead body is found in a manhole. The evidence? An inflammatory song which is said to have incited the action. As the ludicrous trial commences however, we stray away from the court and into the lives of the people involved – the judge, public prosecutor and the lawyer of the accused, whereas the actual case keeps getting the push due to delays which are just an excuse to suppress the activism of the accused and keep him in custody. 'Court' shall make you restless for days, mostly because in today's nutsy world, it isn't really an unrealistic scenario. A scary gawk at the byzantine ways of justice.
9. Black Friday (2007, Hindi)
This is not the first Kashyap feature in this list, and it won't be the last — such is the genius of the man. And Black Friday might just be his most honest work — portraying one of the darkest hours in recent Indian history. A brutally provocative and often scary portrait of the events surrounding the 1993 Bombay Blasts and the violent Hindu-Muslim riots that preceded it, 'Black Friday' is unflinching in its pursuit of justice, while bringing in some semblance of humanity into a vicious cycle of violence. Highly controversial, the movie became Kashyap's first theatrical release (his actual debut 'Paanch' was and still remains banned). A movie which asks more question than it answers, 'Black Friday' remains a towering achievement in Kashyap's oeuvre, and perhaps his most humane film till date.
8. Chak De India (2007, Hindi)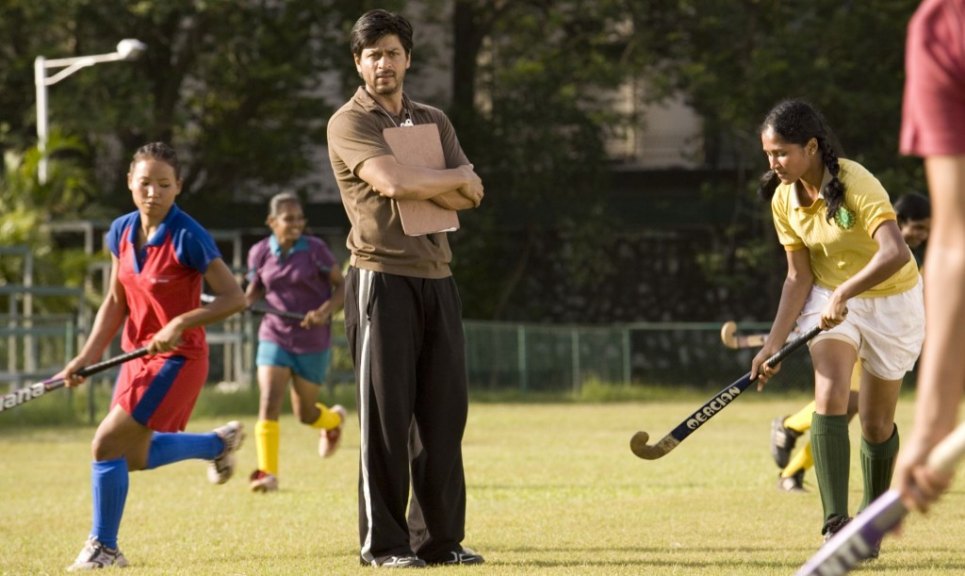 Among all the genres out there, sports movies are arguably the most difficult to pull off. The reason is quite simple actually. We are used to seeing sports on-screen in real life. So, when we watch a sports being depicted in a film, we easily get turned off if the depiction is not convincing or believable. With some clinical editing, intelligent cinematography and above all great understanding of the game, both from audience's and player's perspective, 'Chak de India' nails the portrayal of hockey in a way that no Indian film has ever managed to do with any sports. On top of that, it is also a great underdog story. Actually, it is made up of not one but two underdog stories. One underdog is fighting to prove others (mainly, the judgmental society) wrong, whereas the other underdog is fighting to prove himself right. In the end both win. But in the process the biggest winners are actually us, the viewers.
7. Shwaas (2004, Marathi)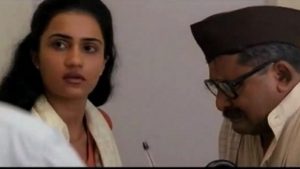 'Shwaas' is the story of a 6-year old kid named Parshya who suffers from a rare eye cancer, which necessitates the removal of his eyes to save his eyesight, and how his grandfather copes with this. An emotionally sentient film, it takes a long look at the sentiments of both its characters, as well as those of the medical personnel who have to deliver this inevitable news to the family. Although dealing with a subject so gloomy, there is something reassuring and hopeful about it – maybe it is the emphasis given by the grandpa to ensure his grandson enjoys his eyesight while it lasts, maybe it is the positive light in which the doctors and nurses are shown or maybe it's just the final shot of Parshya returning to his village, smiling and waving. The optimism of 'Shwaas' stays with you long after you've soaked it in. The beginning of the 'Marathi New Wave'.
6. Swades (2004, Hindi)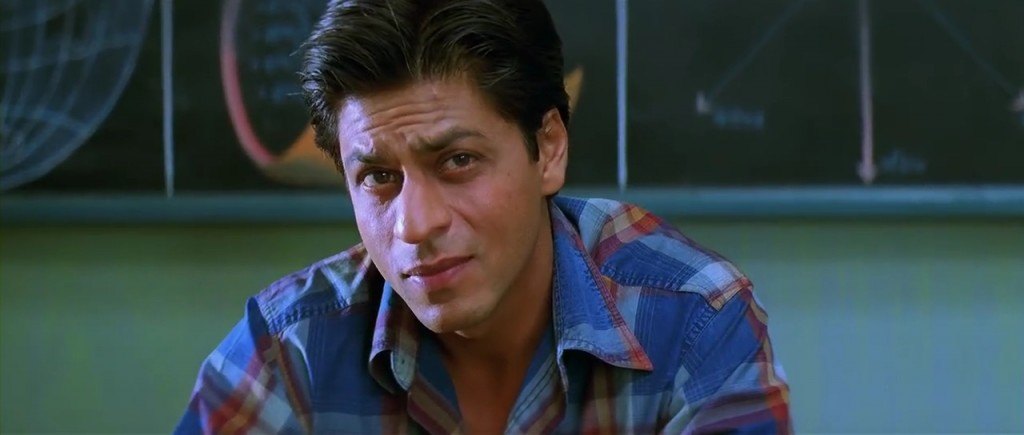 An emotionally powerful and empowering journey of a man who rediscovers his roots, Ashutosh Gowariker's 'Swades' paints a complex portrait of India, which despite it countless faults and inadequacies, is always worth fighting for. Shah Rukh Khan, in what is arguably the finest performance of his career, portrays the life of Mohan Bharghav, who experiences an emotional transformation after taking a leave from his work as a NASA scientist and returns to India. Armed with a brilliant screenplay and an exemplary soundtrack from the oeuvre of the great A R Rahman, Gowariker conceives a brilliant and profound piece of cinema. 'Swades' is strikingly affecting piece of work. A film that stays with you forever.
5. Omkara (2006, Hindi)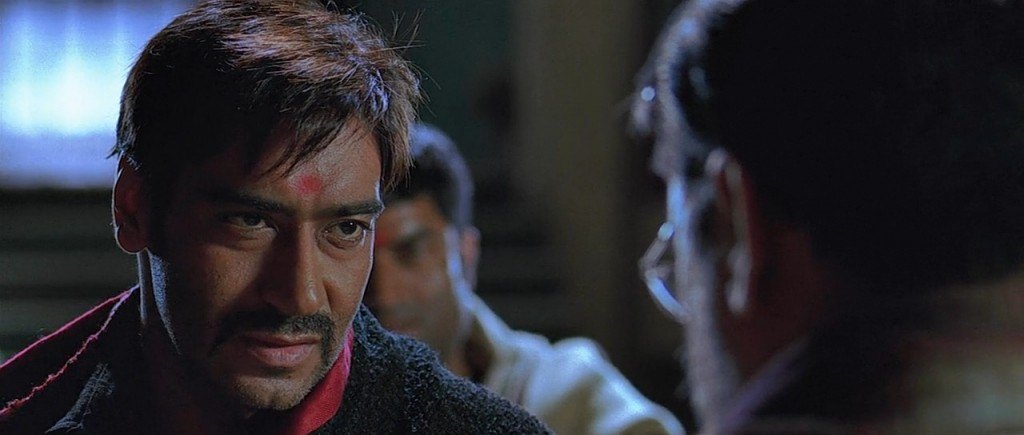 Adapting a Shakespeare play into a film is a difficult task in itself. Trying to give the play an Indian perspective becomes doubly challenging. With 'Omkara', Bhardwaj managed to retain the essence of Othello, while he wiggled room for what is a story deeply rooted in Indian hinterlands and ethos. The craftsmanship of Bhardwaj and the depth of Shakespeare come together to create a thrilling piece of art. An art that I am sure Shakespeare himself would have been proud of. Both 'Omkara' and 'Lagaan' (about which you will read very soon), represent Indian cinema in its most glorious and finest form: they are raw and honest portrayals of India and at the same time they are these epic musical sagas that Indian cinema has always been known for.
4. Kaaka Muttai (2014, Tamil)
This is one of the most beautiful movies to have ever released in India. How much does it take to feel sad about life or feel good? 'Kaaka Muttai' gives you a simple answer. Two brothers with charming smile and pure soul resides in one of the thickly populated slums and spends their time roaming around nearby areas and engaging in activities that asserts their existence. One thing that fascinates the audience while watching 'Kaaka Muttai' is its simplicity and supreme realism. Their love for crow's egg reaches a level where they start calling each other Chinna Kaaka Muttai and Periya Kaaka Muttai. There are many subplots but director Manikandan does a huge favour by maintaining the feel-good element throughout the movie despite some tough circumstances such as arrest of the boys' father. There is a local rhythm visible in 'Kaaka Muttai', the screenplay is not welcoming the audience to sympathise with the dismal state of Boys' life instead it is preaching the active happiness existing in their life. Pizza plays a central role in this movie as Boys' fascination towards a newly opened Pizza grew and motivates them to work harder to eat from that place at least once. Manikandan silently mocks at modern society's craving for meaningless happiness and beautifully portrays the meaning of true happiness.
3. Ship of Theseus (2013, English/Hindi/Arabic)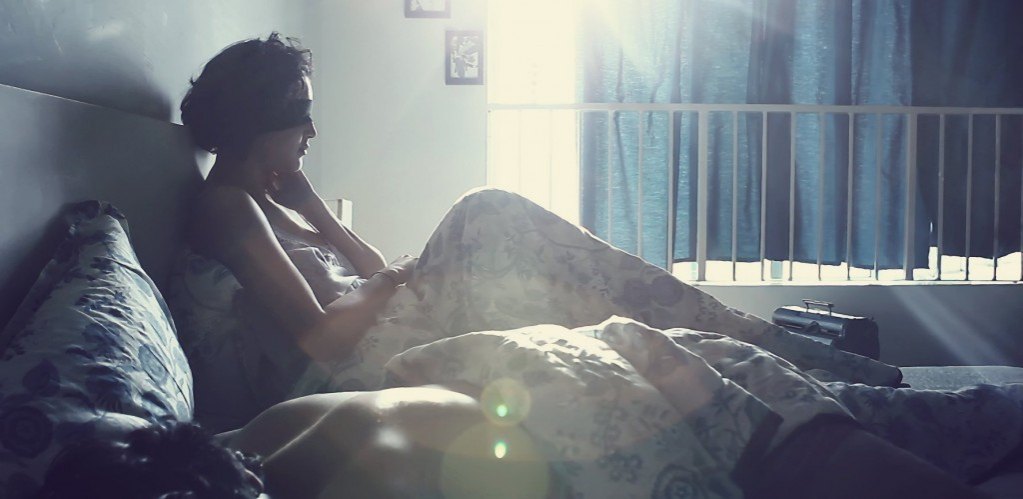 Helmed by the debutante Anand Gandhi, 'Ship of Theseus' is a philosophical drama following the lives three ostensibly unrelated individuals whose choices and decisions inadvertently takes them on journey of self-discovery and introspection. Just as the name suggests, the movie invokes thematic complexities of the famed Theseus Paradox, while boldly raising questions of faith, morality and identity and skillfully contemplating the cycle of life and death. 'Ship of Theseus' is one of the few movies which have been a spiritual experience for us. The ambition and flair that Anand Gandhi has displayed has rarely been surpassed and his vision is as grandiose as that of the legends like Terrence Malick and Kim Ki-duk. The movie is up there with '2001: A Space Odyssey' and 'The Tree of Life' for being philosophically stimulating and morally ambiguous. At the end, the paradox is still unanswered, and that is how it is supposed to be.
2. Gangs of Wasseypur (2012, Hindi)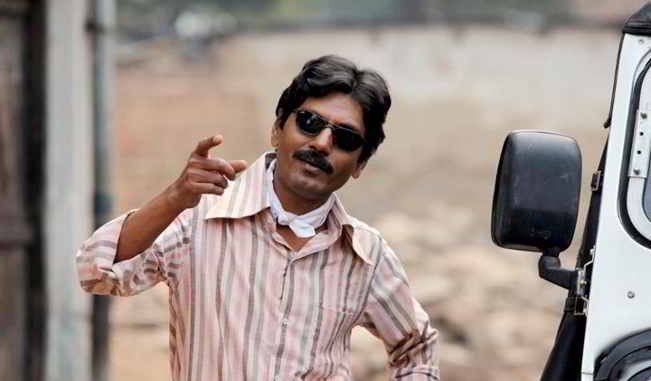 When Anurag Kashyap premiered his 5-hour long magnum opus at Cannes in 2011, the audience and critics were shocked, because they had never seen anything like it ever come out of Bollywood. Based on a true story of corruption, murder and revenge in the rural Indian town of Wasseypur over decades, Kashyap conceived one of the most stylish and enlivening cinematic experiences of the century. Fusing the charming and enigmatic characterizations of Coppola's 'Godfather' with the thematic flourishes of Tarantino's 'Pulp Fiction', Kashyap delivers a truly mesmerizing cinematic experience. Already a cult classic in the eyes of cinephiles world over, 'Gangs of Wasseypur' will remain a landmark achievement of Indian cinema.
1. Lagaan (2001, Hindi/English)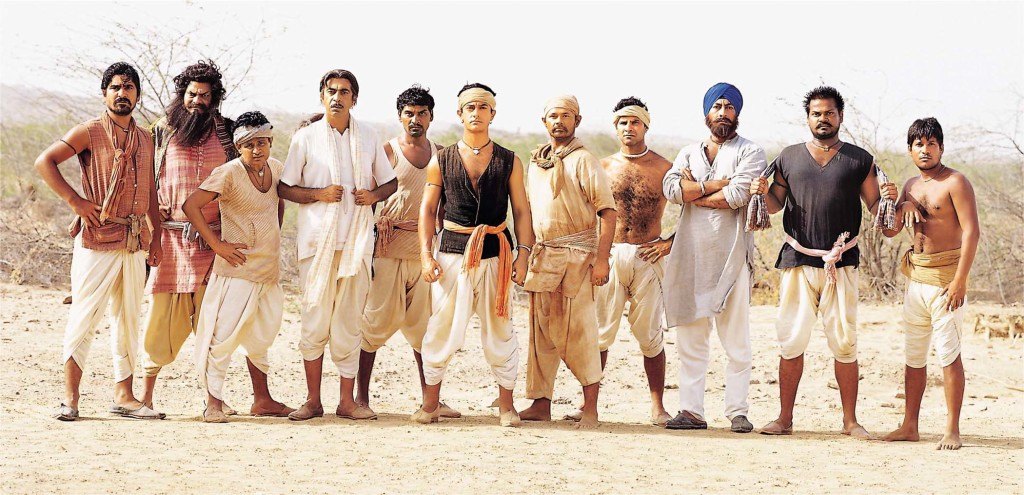 To be nominated for an Oscar despite the fact that Americans hardly understand cricket, speaks volumes about 'Lagaan' — and its connect with audiences. It tells you that "triumph of undying human spirit over all odds and discrimination" is a theme that's universally resonant. 'Lagaan', with its epic and grand scale, and technical and musical brilliance, represents Indian cinema in its finest form. I think noted critic Roger Ebert summed up the best when he wrote this about 'Lagaan':"an enormously entertaining epic, like nothing we've ever seen before, and yet completely familiar ". We only wish India could produce more of such films that is so Bollywood and yet so universal.
Read More: Best Bollywood Movies of All Time