Indian TV serials have always been close to our hearts, well for some of us, but watching web series has been the latest buzz nowadays. Just because we are through with all the Hindi or Hinglish TV serials, doesn't mean we're through everything out there on the Indian television. Regardless, web-series are considered to be more independent in their portrayals and can present a bolder, sexier take on the same old storylines without worrying much about censorship. You may easily find tons of expletives and explicit content in all such web-series, without any beep noises.
So far, while most of such web-series have been limited to a single season, with an average of 8-10 episodes per season, very few have gone to the extent of entering their second or further seasons. The USP, however, of such web-series is very less of drama (like less of falling steel plates, shapeshifting snakes and what not) and more of presenting a social message or a strong storyline. And until now, none of them have disappointed us. None at all. Though I had originally shortlisted more than 40 such worthwhile Indian web-series ruling over the internet, this list only has the few best which you could make the most of.
All said and done, I'd call 2016 as the golden year for many budding Indian web-series and shockingly or surprisingly, close to 80% of the aforementioned web-series commenced then. So here goes, the non-exhaustive list of top Indian web-series ever made that could make you fall for Indian serial-like content all over again. You can watch many of these best Indian web series on YouTube, Netflix, Hulu or Amazon Prime.
17. Dev DD (2017-)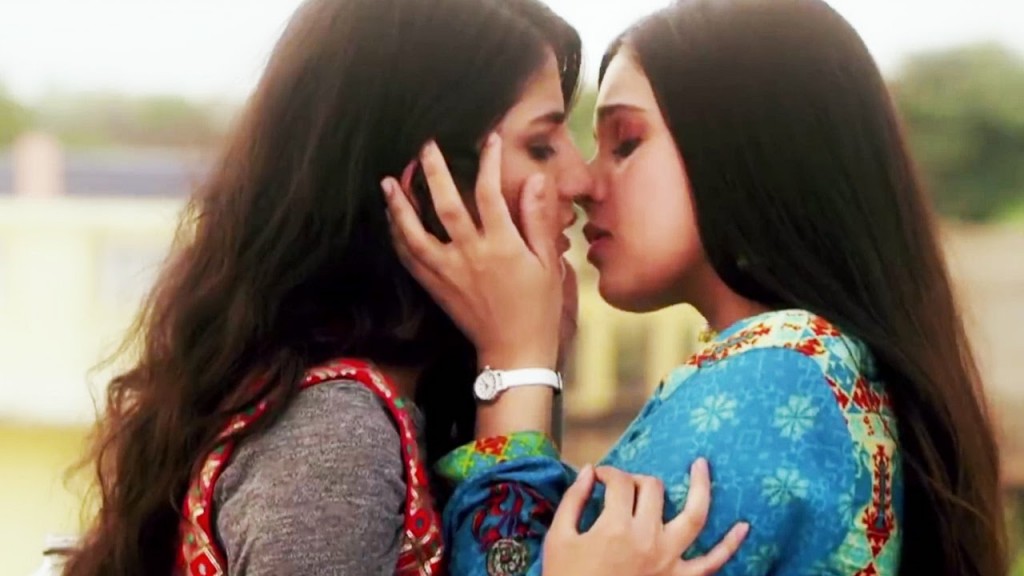 Based on Sarat Chandra Chattopadhyay's Devdas, Dev DD is nothing special other than your daily soaps, except for its boldness and a small-town based girl longing for salvation. Claimed to be a modern-day take on Devdas, Devika is cool with weed and alcoholism and apparently casual with love and relationships. Loaded with rather baseless profanity and utterly flawed at places, yet, Dev DD can still be watched for the sultry, confused and independent Devika and a fresher perspective from Ekta Kapoor's kitty.
16. TVF Inmates (2017-)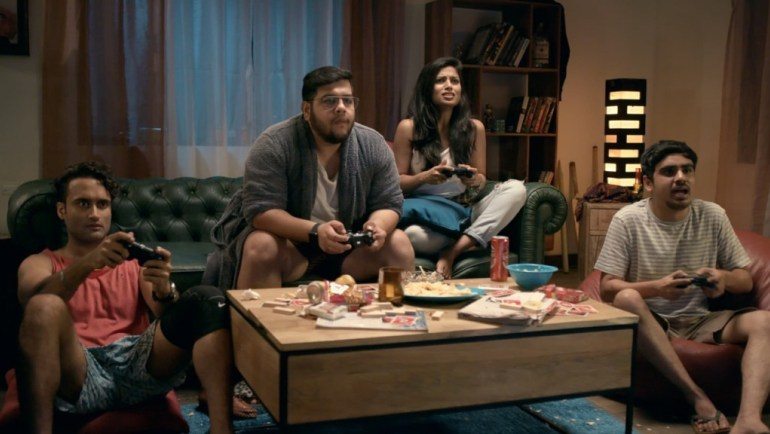 The latest addition perhaps to the world of Indian web-series, TVF Inmates is a hilarious take on and about the lives of five friends – Madhav, Fooga, Rahul, Kay, and Richa, who share a house. TVF Inmates surely looks promising, with some day-to-day struggles faced by the "inmates" at work and personal fronts and their ludicrous notions on the same. The way forward is definitely going to be interesting on evolving character depths and the possible inclusion of new ones.
15. Bang Baaja Baaraat (2015-)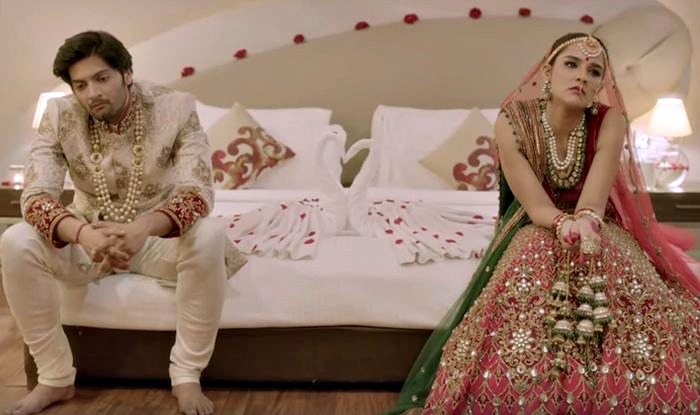 As the name suggests, so it happens. Belonging to the Rom-com genre, 'BBB' tries to explore humor among sex and relationships in an urbanized destination marriage-ly setup. While bold scenes and acts aren't very difficult to find, performances are also surprisingly well-thought through, thanks to the YRF banner (Y-Films to be precise) and increasingly popular star cast (of the likes of Ali Fazal, Rajit Kapoor et al). Though the scenes or portrayals could be somewhat offensive to a few, 'BBB' is still a breath of fresh air and brings upon a tingling sensation in the rather bland world of Indian series.
14. Chinese Bhasad (2016-)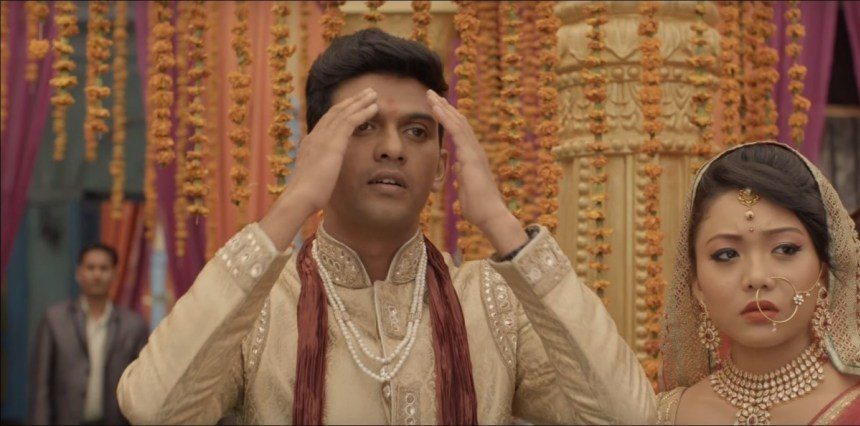 Apart from the slightly racist overtone, 'Chinese Bhasad' is outright funny and satirical. A retired army Major Badrinarayan a.k.a. Nanaji, who hates all Chinese things, thanks to his ordeals from the Indo-China war of 1962, is put up against his own grandson Raghu who has decided to marry a Chinese girl. As the bhasad begins, Raghu and Ming go out of their ways to get their families together and get married. Yet, until the end, the bhasad continues. Do watch out for Yashpal Sharma as PT Bhaiyya in this one.
13. Official Chukyagiri (2016-)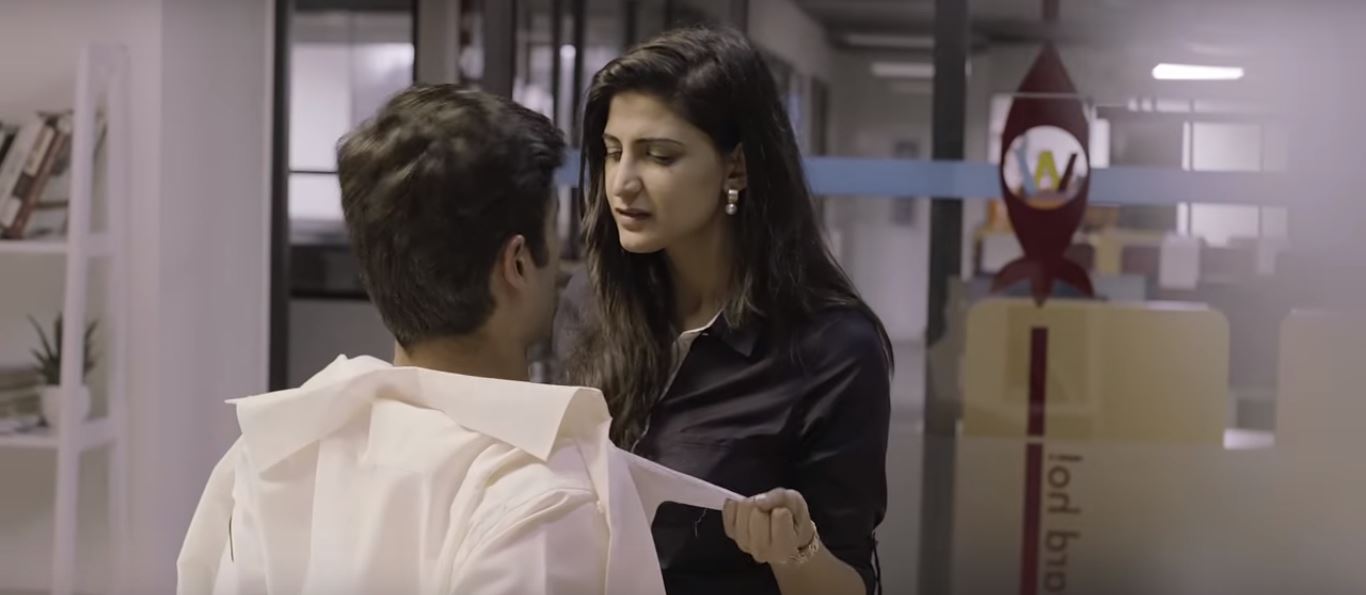 Spandan Chukya, a Meerut-based wannabe intern arrives in Mumbai, with high hopes of making the best out of his skills. His world turns miserably haywire when nothing happens according to what he expected as an outsider. A slightly different take on interns-coming-to-big-corporates, Spandan has to turn tables on his principles in order to get along with the harsh reality of his day-to-day corporate life. Blessed with an extremely well-conceived script, with a generous dash of realism, 'Official Chukyagiri' certainly looks promising.
12. Life Sahi Hai (2016-)
Straight from the minds that gave us 'Pyaar Ka Punchnama', 'Life Sahi Hai' is a similar take on life in general, love and relationships. While mostly I got the flavor of 'Pyaar Ka Punchnama' from it, essentially, it is a sitcom wherein four different guys seem lost in between being independent and being bored and reliant. Pestered with their girlfriends, parents, superiors, and with strifes among themselves, still, their life goes on as they try and find humor in almost everything.
11. Humorously Yours (2016-)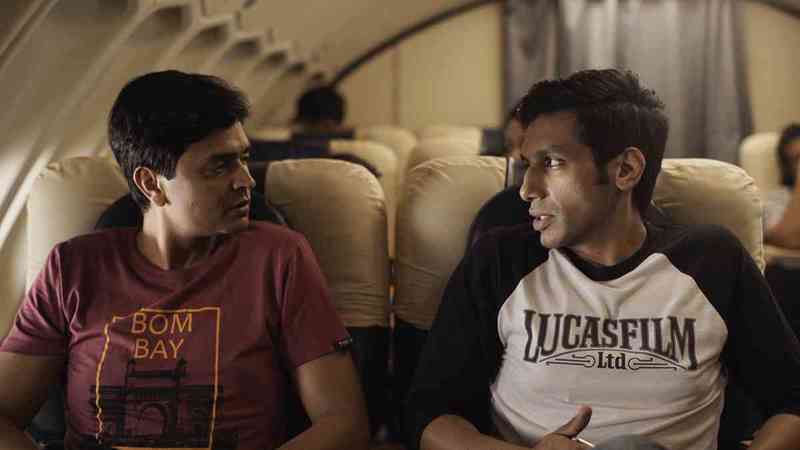 'Humorously Yours' revolves around the life and times of a standup comedian Vipul Goyal, who thinks highly of himself and wants to go places, but is constantly struggling with his rapport in front of his wife, and his co-workers and everything is topped with an ensemble cameo performances of many stand-up comedians. This truly is a masterful, stunningly hilarious show with loads of punchlines, double entendres, great comebacks and outshining actors. Truly and humorously yours if you're really into stand-up comedy.
10. Ladies Room (2016-)
One thing about the otherwise average series 'Ladies Room' that I loved the most is its candidness on the feminine outlook in an extremely bold yet simpler way. A show on and about two women, Khanna and Dingo, and their errands and happenstances across six different loos (wink, wink!), we could expect everything but a family drama. From smoking pot to pregnancy tests and choked toilets, from a train to a nightclub, none of the loos are spared from those so-called "secretive" conversations and accidents. A straightforward and candid take on what happens inside the Ladies Room, it is as fearless as it progresses.
9. Sarabhai vs. Sarabhai Take 2 (2017-)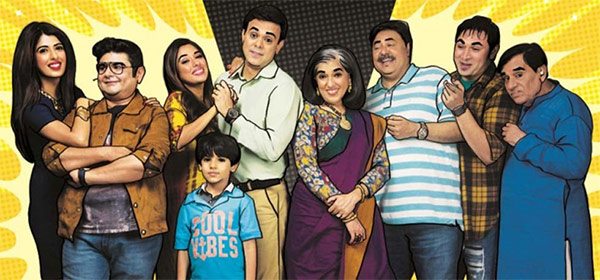 We all are mostly through this, aren't we? Though the first season wasn't a web-series essentially, the second season which came a decade later after the first didn't manage to garner as many appreciations and viewership as did its first season. Regardless, 'Sarabhai vs. Sarabhai' has successfully managed to keep its cast and crew intact after so many years, which is nothing short of an accomplishment. While the pun and the humor have faded down to an extent, any comments on the series as a whole, given the future plans, would be hasty for now. 'Sarabhai vs. Sarabhai' was and is here to stay, and has a long way to go if they don't debase it any further.
8. Inside Edge (2017-)
An Amazon original, 'Inside Edge' revolves primarily around cricket and the politics surrounding it. Throw in a few Bollywood stars, sex, money and strife and the outcome is certainly a gripping drama, with various character shades. With biggies like Richa Chadha, Vivek Oberoi and Sanjay Suri cast into it, we're nothing short of talent here. While Zarina Malik is a Bollywood star whose career is on the diminishing side, she has taken a 15 percent stake in the PPL's Mumbai Mavericks and looking for a co-owner, when Vikrant Dhawan comes in. Cricket players, analysts, owners, coaches, and the game cricket play different roles and everyone's tightly interwoven in the script. 'Inside Edge' truly is worthy of the accolades it has been receiving and comprises of one of the best performing casts for a web-series so far.
7. A.I.SHA: My Virtual Girlfriend (2016-)

One of the few handful of sci-fi thriller genre Indian web-series, A.I.SHA. has won accolades all over the world and has been in the news for its scientific and technological accuracies. The entire series is reminiscent of AI-based movies like 'Her', 'Ex Machina' etc., yet A.I. SHA. succeeds in maintaining its originality throughout. An ace application developer Sam, who is bending over backward in his line of work for appeasement of his boss, still subdued by neglect, creates a virtual AI-enabled assistant called A.I.SHA. Things don't go as planned and A.I.SHA. ends up falling for Sam instead. A.I.SHA is definitely an experimental and phenomenal success and we hope more is to come in this genre.
6. Man's World (2015-)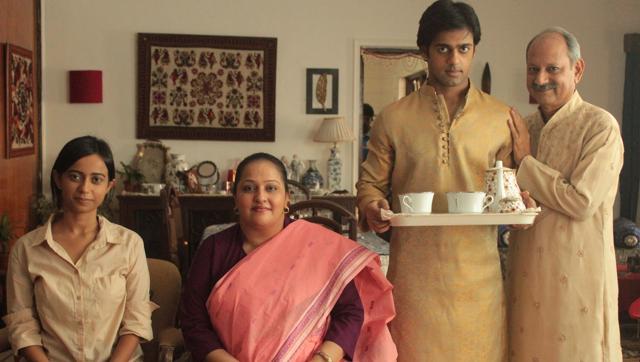 So they say, be careful what you wish for! A man named Kiran wishes for being on the flipside, i.e. to "Put us (men) in their place and them (women) in ours and you'll see that we'll never whine about 'Feminism' ". That and the shit gets real. He too, being at a woman's place, gets "treated" in the same way a woman is. A hilarious take on women vs. men's societal status and the way women experience subtle discriminations and what if everything just flips. Man's World is as amusing as it is meaningful, both at the same time. P.S. if you aren't up to speed to a spot where men equal women, this might get you a little offended.
5. Baked (2015-)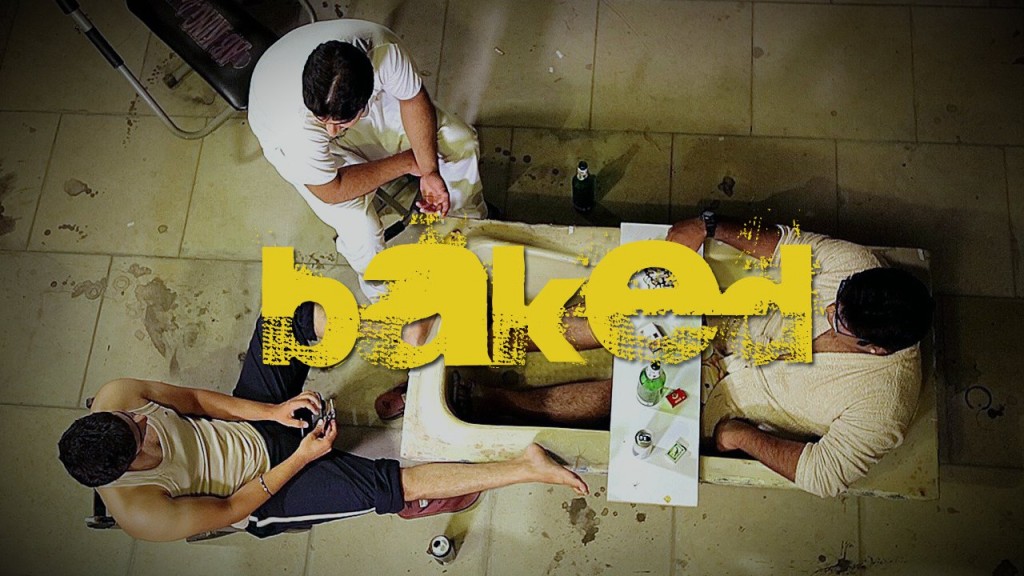 Okay. A few of us might even have thought of a startup idea on how to fill those stomachs, which, despite having the money, don't have the resources to fill it themselves. A bunch of three flatmates studying at the same university get together and start a night food delivery service. The idea crops up after their failed desperate measure to eat something at 2 AM in the morning that lands them in big trouble. And also, Haris apparently turns out to be a great "chef". More than a web-series, 'Baked' has been an inspiration for numerous food startups and it continues to be. Kudos to you, Baked!
4. Girl in the City (2016-)
Another girl-coming-to-big-city-to-fulfill-her-dreams story, Meera comes to Mumbai from Dehradun to establish herself and make herself known. The series has been immensely popular, due to its simplicity and conciseness, and moreover the relatable life of Meera with many individuals who do come to metropolises to find their own destinies. While most of them fail, many like Meera continue with their battles, both within and outside. 'Girl in the City' is never taken to an extent where things may seem implausible, rather, they seem more and more achievable and plausible throughout. Currently, in its second season, 'Girl in the City' seemingly has a long way to go.
3. TVF Tripling (2016-)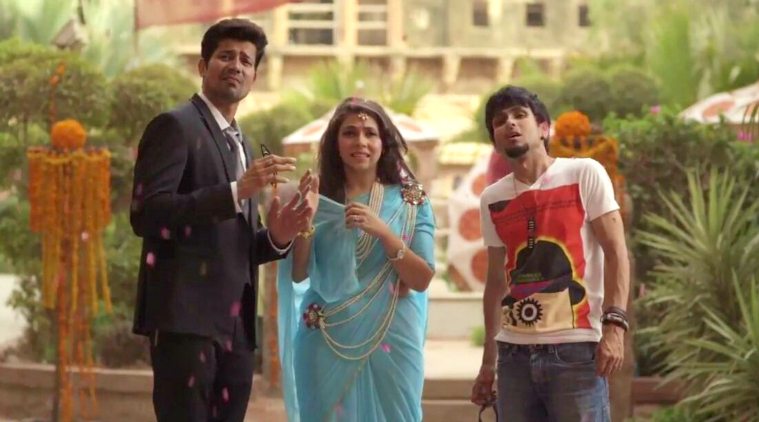 For the travel junkies, this is the series. Perhaps the only travel-related web-series in this list, Tripling is about two brothers – Chandan, who is divorced and jobless, Chitvan, who lives in Mumbai DJing at a pub and Chanchal, their sister whom they meet in Jodhpur. The entire journey takes the trio across the desert and a stolen car later, they have come to terms to remember this as a journey of their lifetime. TVF Tripling is both funny and sexy, albeit in a travelogue and getting-to-know-your-life the tough way kind of a notion.
2. TVF Permanent Roommates (2014-)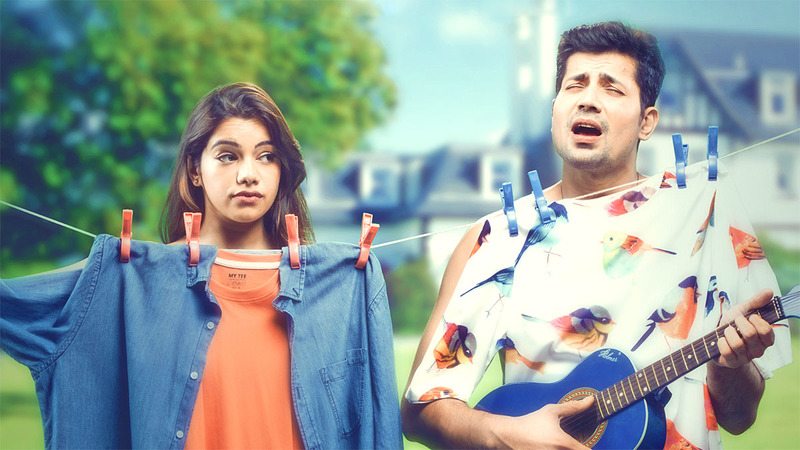 With two successful runs of seasons and a third one in the pipeline, 'Permanent Roommates' is perhaps commercially one of the most successful web-series India has ever produced. A rom-com that explores the pros and cons of a live-in relationship, an overbearing NRI Mikesh, who has been in a long-distance relationship with Tanya for more than 3 years has returned to India with a marriage proposal. Tanya, in exasperation, gives in to Mikesh's proposal partially as they both move in together, hence commencing their living-in relationship. The generic differences crop up, followed with reconciliations and the out-of-wedlock pregnancy conundrums. 'Permanent Roommates' is good with performances and the niche genre, perhaps the only reasons why its viewership has skyrocketed over the years.
1. TVF Pitchers (2015-)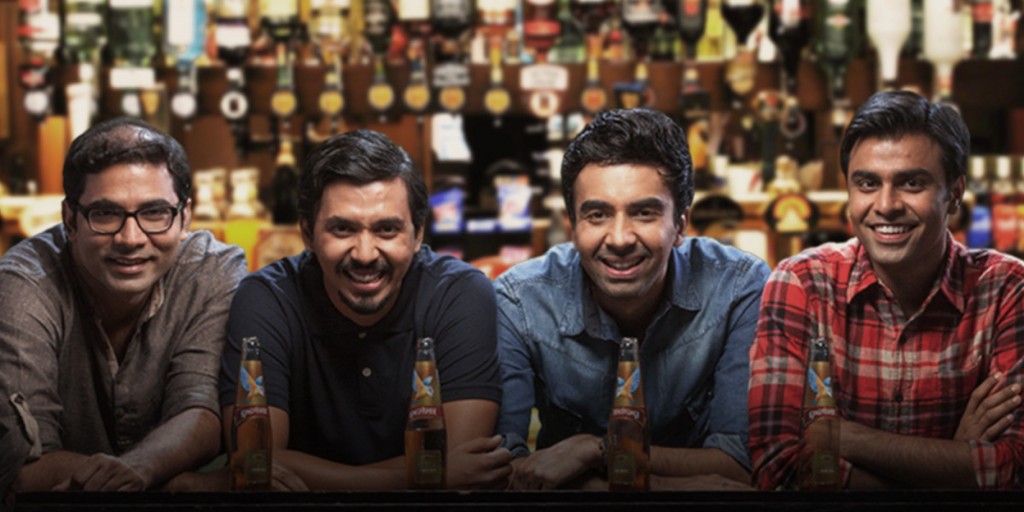 Finally, the best for the last, TVF Pitchers has been one of the few Indian web-series to ever exceed an IMDB rating of 9.0 (others being 'Sarabhai vs. Sarabhai', 'Humorously Yours'). The zenith that TVF Pitchers reached back in its day was second to none. Connotations such as "Tu Beer Hai" and much more were both meme-worthy and catchy. TVF Pitchers is the story of four friends, who, after reflecting and concluding that they're not meant for mundane jobs, come together for a start-up company. While the four of them are differently talented, mutual conflicts combined with initial failures during raising money for a startup leads to spats and more problems. Towards the end, all of them realize this is the way forward. As the next season of TVF Pitchers is awaited, TVF Pitchers has garnered a somewhat cult following for itself and has highly influenced the evolving startup culture.
Read More: Best Indian TV Shows