Growing up, the 1976 King Kong was one of my favourite films to watch. At the time it was scary, mysterious and would transport any young kid to an alternate world where monsters and fantasy lived. Jessica Lange was the star of the film and she has since always been a part of what cinema is to me.
The gorgeous blonde went on to further enchant the world with so many other films that followed and is now a legend in everyone's books. 4 decades after her debut in King Kong, Lange has gone on to establish herself as one of the finest actresses of all time. With several Oscar and Golden Globe Nominations, there is no denying the talent she possesses. Here's the list of top Jessica Lange films.
10. Sweet Dreams (1985)

Sweet Dreams is a 1985 American biographical film which tells the story of country music singer Patsy Cline. The film stars Jessica Lange as Cline and Ed Harris plays her lover. Lange was praised widely for her performance and went on to receive an Academy Award nomination for best actress.
Sweet Dreams is a beautiful tribute and celebration of the life of Patsy Cline who we learn intimately about in the film. The two leads are fantastic as Jessica Lange delivers a charming and expressive job while Harris is persuasive and mesmerising.
9. Normal (2003)
Normal is a 2003 drama film produced by HBO Films and is written and directed by Jane Anderson. Anderson adapted it from her own play Looking for Normal. The film was an official selection at the 2003 Sundance Film Festival.
Normal is one of the most underrated films on the list and deserved to be talked about more. The film is directed with sincerity and restraint by Anderson. The charm and humour carry the film all the way to the very end. Powerful performances from Jessica Lange and Tom Wilkinson as well.
8. Blue Sky (1994)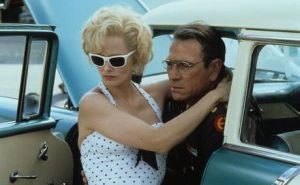 Blue Sky is a 1994 American drama film, about a nuclear coverup, and the last film by veteran filmmaker Tony Richardson. The film follows Hank Marshall, an Army Engineer who faces many issues in both his personal and professional life due to his volatile wife. The film won critical praise and Jessica Lange went on to win both the Oscars and golden Globes for Best actress.
The chemistry between Tommy Lee Jones and Jessica Lange is contagious as both deliver masterful work. The moments of genuine emotion and sadness, along with the powerful yet humorous dialogues makes this film a fine drama.
7. All That Jazz (1979)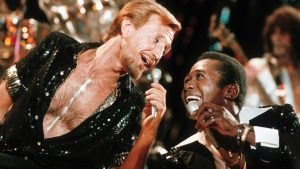 All That Jazz is a 1979 American musical drama film directed by Bob Fosse. The screenplay, by Robert Alan Aurthur and Fosse and is loosely based on the latter's life and experience in some aspects. The film is about a man(Roy Scheider) who struggles to handle his chaotic life that involves Broadway musical and editing a film.
It is a great depiction of the toll the daily grind of putting together a new show takes on a director, and the tension to produce original art. Roy Scheider gives a very convincing performance that is wry yet sensitive.
6. Country (1984)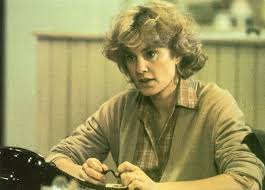 Country is a 1984 American drama film which follows the trials and tribulations of a rural family as they struggle to hold on to their farm in the 1980s America. The film stars Jessica Lange and her then real life husband Sam Shepard.
Country is a film that is compelling and tells an important story about the pain and anguish of a modern day farm family. Shepard and Lange both give effective performances and Lange receives a well deserved nomination for her portrayal as Jewell Ivy.
Read More: Tom Hanks Movies
5. Frances (1982)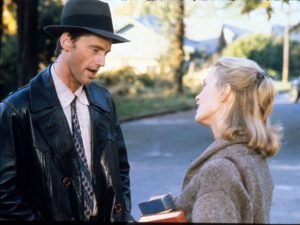 Frances is a 1982 American biographical film starring Jessica Lange as actress Frances Farmer. She is supported in the film by Sam Shepard and Kim Stanley. The film takes a look at the various significant events that have occurred in the life and career of Frances Farmer. Frances is a film that offers an extraordinary showcase for Lange's range, volcanic power and presence. She truly carries the film on her shoulders and stops it from collapsing.
4. Cape Fear (1991)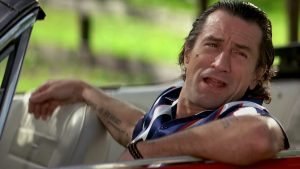 Cape Fear is a 1991 American psychological thriller film directed by Martin Scorsese and a remake of the 1962 film of the same name. Starring Robert De Niro, Nick Nolte and Jessica Lange, the film follows a newly released prisoner(De Niro) who is desperate to take revenge from his lawyer(Nolte) by terrorising his family.
Smart and stylish, Cape Fear is a sinister film with a terrifying Robert De Niro performance as it's antagonist lead. It is a hard film to watch and can make the squeamish hearts falter but it is also nail bitingly thrilling and glues your eyes to the screen.
3. King Kong (1976)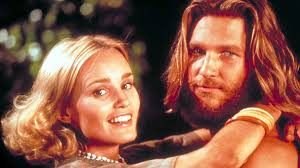 The 1976 American monster film produced by Dino De Laurentiis and directed by John Guillermin stars Jessica Lange and Jeff Bridges in the lead. Lange makes her film debut in this one, but definitely delivers a pro performance. It is a significant visual upgrade from it's earlier films, but the film is not without it's flaws. The film lacks the magic of the original, but is as camp and entertaining as any other monster film you will see. The then unknown Jessica Lange produces a mesmerising performance.
2. The Post Always Rings Twice (1981)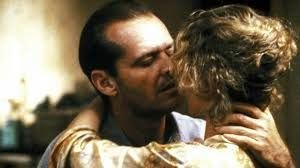 The Postman Always Rings Twice is a 1981 American crime drama and the fourth film adaptation of the 1934 novel of the same name by James M. Cain. Bob rafelson directs the film and stars Jack Nicholson and Jessica Lange as the leads. The film is a about a sensuous wife of a diner/gas station owner, and a drifter who sparks an affair and later conspire o kill the husband.
The film is shot through with a grim and gritty emphasis, best realised by Nicholson's dirty appearance. Jessica Lange as the wife is sexy and ravishing as the object of attraction. It is a heated-up drama about sexual passion and obsession that is steamy and suspenseful.
1. Tootsie (1982)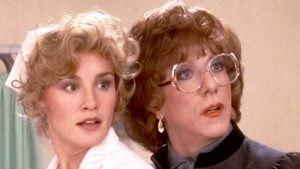 Tootsie is a 1982 American comedy film directed by Sydney Pollack and starring Dustin Hoffman, with a supporting cast that includes Bill Murray and Jessica Lange. The film was a major critical and financial success, the second most profitable film of 1982, and was nominated for ten Academy Awards including Best Picture; Lange was the only winner, for Best Supporting Actress.
This quick-witted and appealing film is hilarious comedy that turns out to be a touchy story at the end. The film works because of its fine dialogues and most important the acting. Dustin Hoffman is amazing in the film and chameleons himself into his character. Lange's sweet and caring is a key component to the film too.
Read More: Dustin Hoffman Movies