Daughter of Academy Award-winning actress Goldie Fawn and actor-musician Bill Hudson, Kate Hudson sure has a pedigree of talent in her family. However, not choosing to use the names of her famous parents to get work, the girl with the golden hair decided to work hard. Starting out in 1996, she got a major breakthrough with her performance in the critically acclaimed movie 'Almost Famous' in 2000. After that, it was all hunky-dory for the Los Angeles resident. Famous for her happy-go-lucky roles and heartwarming smile, Kate Hudson has come a long way, and being only 38 years old has a long way to go still. We just hope that in the coming years she delivers some unforgettable performances as we expect her to do. This is the list of top 12 movies of Kate Hudson. Cheers.
12. Nine (2009)
Brilliant and one-in-a-million filmmaker Guido Contini (Daniel Day-Lewis) has lost his inspiration and with it his purpose to live. In an attempt to rejuvenate his creative energy and overcome the dreaded writer's block, he takes help of all the women in his life: dead and alive. Whether it be his mistress, his mother, wife, muse, or a random American journalist, Guido talks to every one of them in search of an answer that has been eluding him all his life. What he gets instead is more than what he bargained for. In search of inspiration, Contini receives the truth about how he lived his life. Every tear and smile that he rejected out of ego, meant nothing to him but left deep scars on his victims. What will the self-centered genius do now?
11. Mother's Day (2016)
Focusing on the various stages of a mother's life, the movie tells how much a woman sacrifices when she decides to become a mother. Portraying the experience of many women at different phases of being a mother, it focuses on many brilliant actresses. On the one hand is the story of Kristin who is a new mother but is being forced by her boyfriend to marry. And on the other hand, two grown-up sisters Jesse and Gabi whose supposed modern choices are not appreciated by their mother must decide how to deal with it. A single businesswoman (Julia Roberts) who has till date avoided the woe of becoming a mother, is now considering if her career has been worth it. Portraying the lives of these vastly different yet similar women through an untainted glass of comedy and satire, this film has some exquisite acting displayed by leading ladies like Kate Hudson, Julia Roberts, and Jennifer Aniston.
10. Fool's Gold (2008)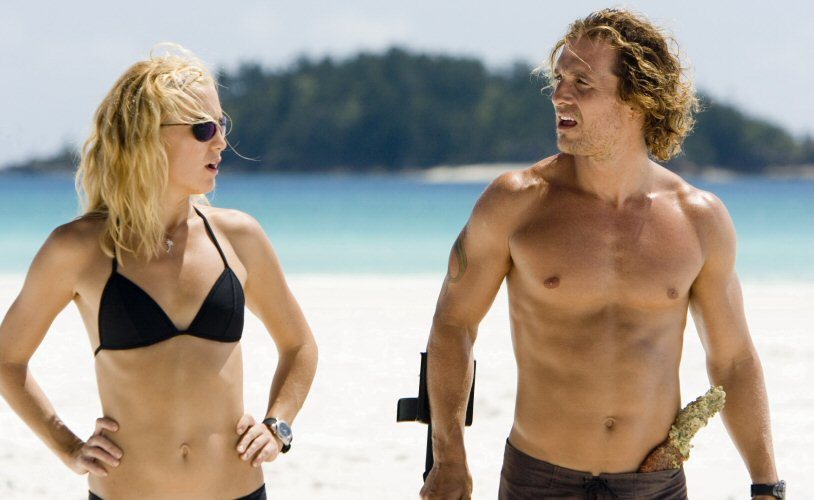 While searching for treasures that have been eluding men for centuries Finn (Matthew McConaughey) and Tess (Kate Hudson) somewhere lost the love between them. After getting separated, Tess accepted life's realities and started working for a wealthy businessman as his manager. However, standing resolutely on his plan to find a long-lost Spanish treasure, Finn tricks Tess's boss into venturing on a hunt for the sunken ship Aurelia. What will be interesting is to see whether the search for the treasure shall ultimately rekindle the flame between the sweet couple, making them fall in love with the ocean once again.
9. Little Bit of Heaven (2011)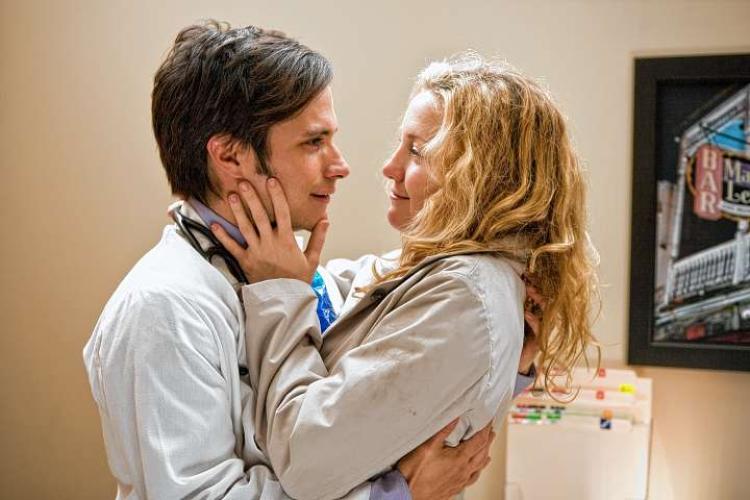 Starring the happy-go-lucky Kate Hudson and the handsome hunk Gael Garcia Bernal, this is a Little Bit of Heaven. When the ultra-optimistic and jubilant ad executive Marley (Kate Hudson) receives a terminal diagnosis, she instead of feeling sad becomes happy that she has been able to live her life to the fullest. Surprised by the response her doctor Julian slowly starts falling for her. One night Marley is visited by God who grants her three wishes. Wishing for the ability to fly, a million dollars, and true love Marley takes a chance, which may ultimately unravel her true personality lying beneath the superficial optimism. The worst realization of your life is when you realize that you have been living a lie all these years.
8. Alex and Emma (2003)
Alex is a writer who is up to his neck in debt. When the creditors come to collect, he has two choices: write a brilliant book within 30 days or die a solitary death. Surprisingly he chooses the former and starts writing a book alongwith a new stenographer Emma (Kate Hudson). What started out as a casual story of his loveless life begins to be spiced up with newfound romance, when Emma not only starts interfering with Alex's writing but also his life.
7. How to Lose a Guy in 10 Days (2003)

It is said that love is not fruitful if there are terms and conditions imposed on it. With a need to win an account from his competitors an ad executive Barry (Matthew McConaughey) places a bet with his colleagues that he can make any girl of their choice fall in love with him. They choose Andie (Kate Hudson) who is sweet, charming and everything Barry has been looking for in a woman. However, having a hidden agenda of her own Andie wants Barry to dump her in 10 days. Why we don't know. With evil missions of their own, will these two lovebirds rise above petty selfishness and realize what is important in life?
Read More: Best Movies of Matthew McConaughey
6. My Best Friend's Girl (2008)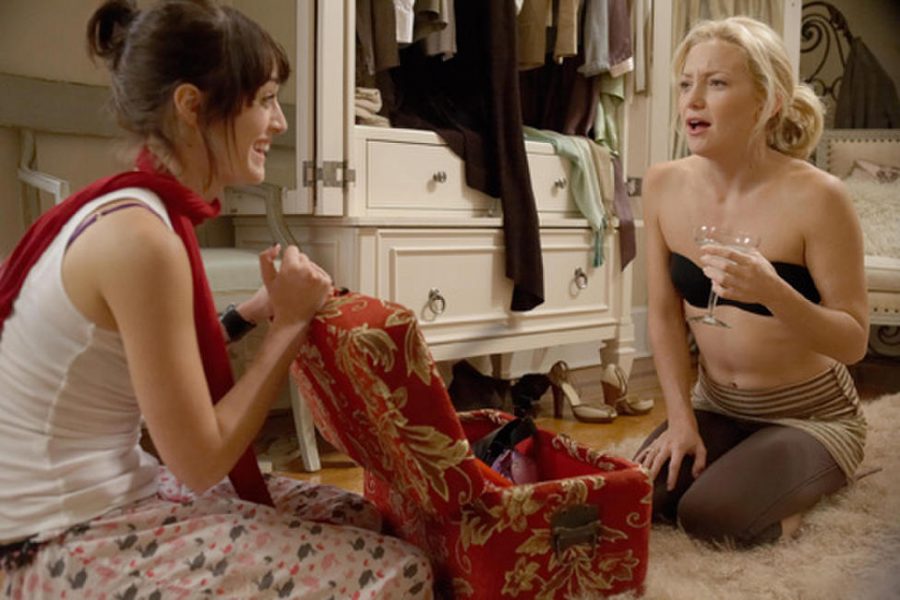 Dustin (Jason Briggs) has fallen in love -like any other douche- with a beautiful and smart girl Alexis (Kate Hudson) who works in his office. However, when he proposes, she puts him in the friend zone. Ouch! To get back at her and make her realize how perfect he is Dustin hires the services of Tank (Dane Cook). Tank is famous for spoiling his dates with girls to make them understand the value of the men in their life. The story becomes interesting when Tank falls for Alexis at first sight. He suffers a moral dilemma: whether to go ahead and confess his feelings for the girl he loves or to go forward with his plan to make her realize Dustin is the guy for her.
5. Bride Wars (2009)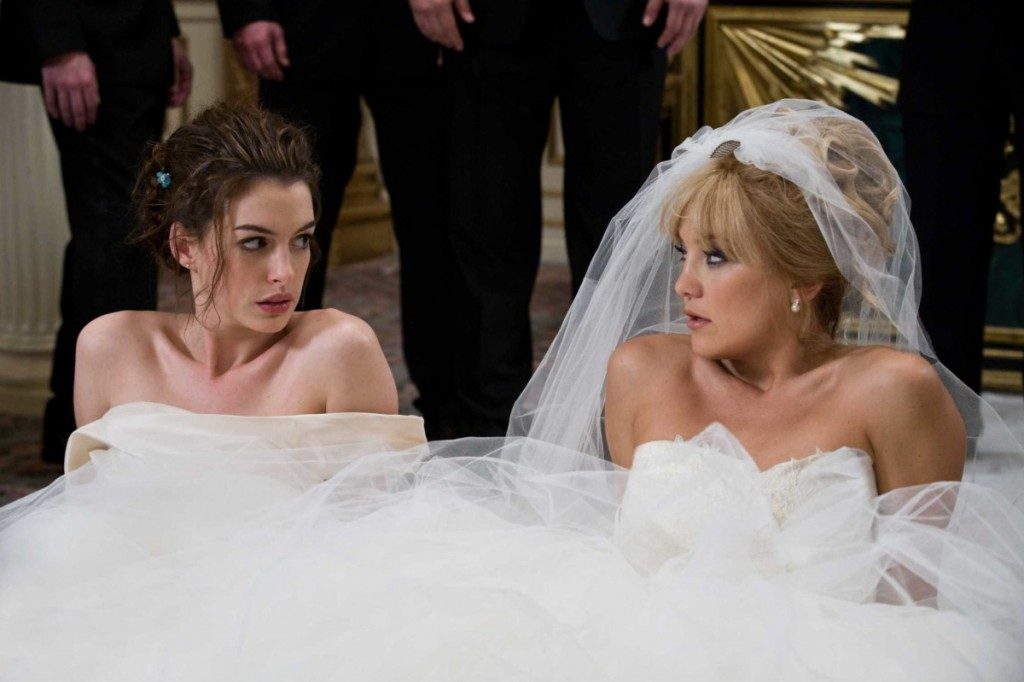 Liv (Kate Hudson) and Emma (Anne Hathaway) have been best friends since childhood. They have stuck with each other through thick and thin, but marriage is something which breaks the strongest of bonds. When due to an honest mistake both of their weddings get set on the same date at their dream destination, it takes a toll on their kinship. Both swear to destroy each other's weddings and peace when none of them agrees to changes their wedding date. In this battle between two brides find out who'll get her happy ending.
4. The Skeleton Key (2005)
Caroline Ellis (Kate Hudson) is a young and attractive hospice worker, hired to take care of an old invalid in Louisiana. Ellis gets more what she bargained for when she finds out that she has gotten herself stuck between cult followers and Hoodoo chanters. Thinking it to be fake, Ellis gets deeper into the mystery when she realizes that she coming there was not a coincidence. A power far stronger and older than Ellis is trying to take control of her body. A horror classic, this one shows a different side of Kate Hudson's acting.
3. Deepwater Horizon (2016)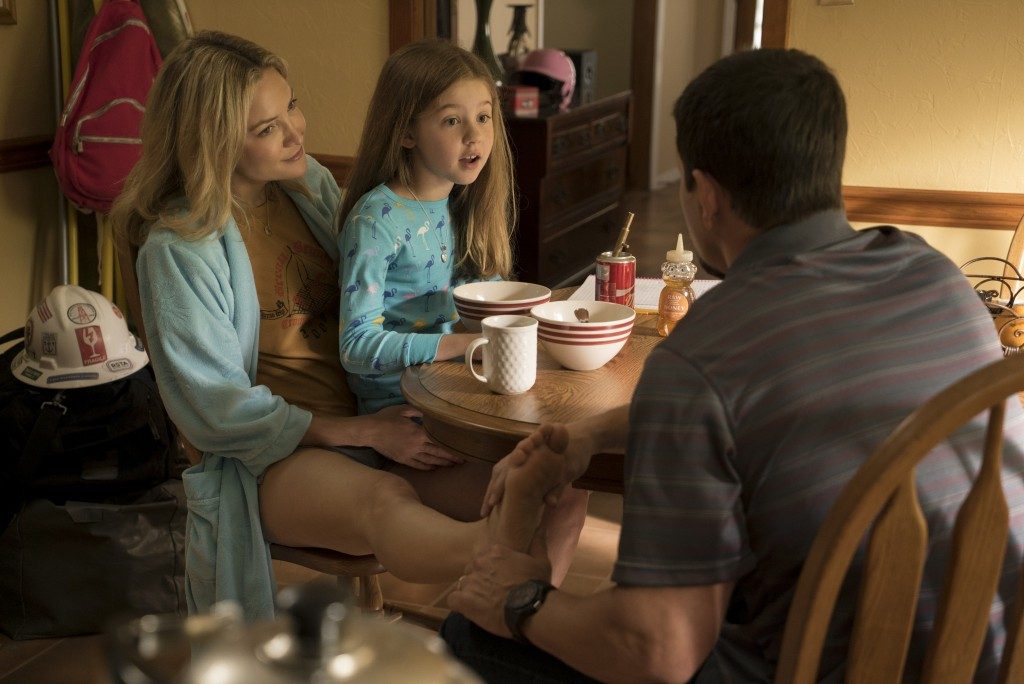 Based on the true story of Deepwater Horizon oil rig, the movie describes the events leading up to the worst oil spill in the history of United States. It is a semi-fictional account of the lives of people involved in the oil disaster that dumped around 5 million barrels of crude oil into the Gulf of Mexico. It is certainly true what they say: the most dangerous animal in this world is a human whose mind is governed by hubris. Motivated by profit and boosted by their ego, the owners of the oil field pushed the operators of the rig for output, not taking the necessary precautions. Watch this fabulous disaster movie with Mark Wahlberg and Kate Hudson in lead roles.
2. Raising Helen (2004)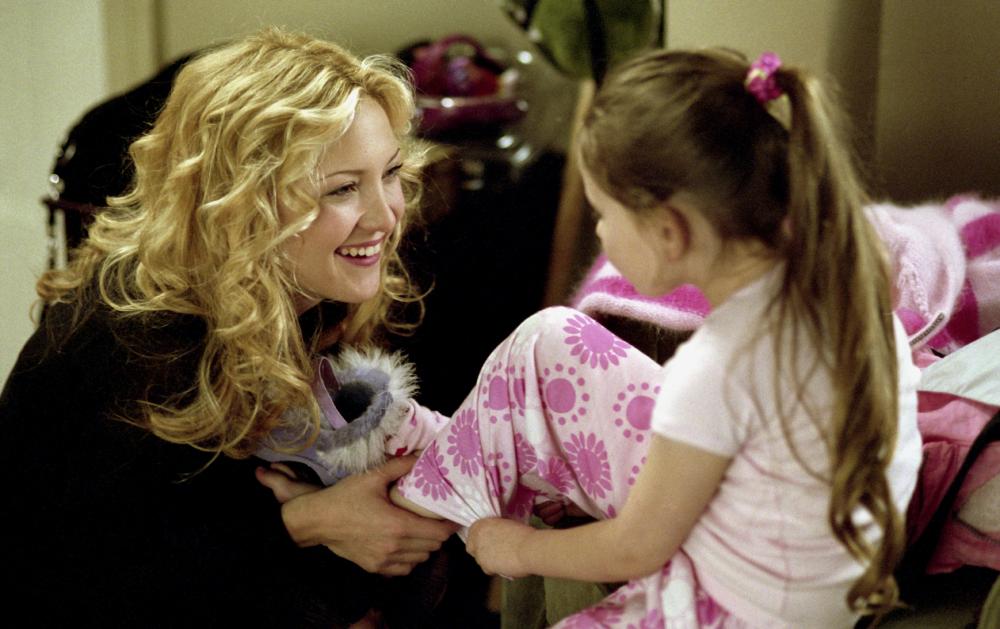 Helen is living the dream life. She has an enviable job at a model agency and regularly attends ramp-walks and fashion shows. However, when her elder sister and brother-in-law passes away in a freak accident, Helen's life takes a turn for the worse. Having complete faith in her, Helen's sister names her the caretaker of her three children Audrey, Henry, and Sarah. Once the coolest aunt, Helen now realizes that to be a mother she'll have to sacrifice a lot, the least of them being her career and the loving relationship she has with her angels. Will Helen be able to stand up to her sister's faith or crumble under the pressure of the illusion of freedom?
1. Almost Famous (2009)
15-year-old William Miller goes to a Black Sabbath concert, and in an attempt to get backstage, instead gets into the back-life of a famous rock band Stillwater. Charming and bribing his way into the inner circle of the band, he gets an offer from the Rolling Stone magazine to write a piece about the band. However, as William gets closer to their life, he loses objectivity especially after getting romantically involved with the band's groupie Penny Lane (Kate Hudson). A roller coaster of perceptions and emotions happens, where William has to decide whether to write the truth about a rock band's life or succumb to the charm of being famously alive.
Read More: Best Mark Wahlberg Movies