Every parent wants to bring a smile to their kids' faces. And needless to say, movies are a great means of doing that. Thankfully, we have made it across the COVID threshold, and the theaters are running smoothly again. So we can take our kids to the movies (but do take precautions, though) and let them enjoy a fun time watching their favorite superheroes. However, it is not always possible to catch a movie at a theater, right? Well, we are here to help you out with just that.
In this list, we bring you 10 PG/G-rated movies that are available for streaming on Peacock. Their rating proves that there is nothing inappropriate in them that can affect your child in a way you don't want. All these movies offer fun and entertainment and have morals, making each of them an effective learning experience.
10. Shrek (2001)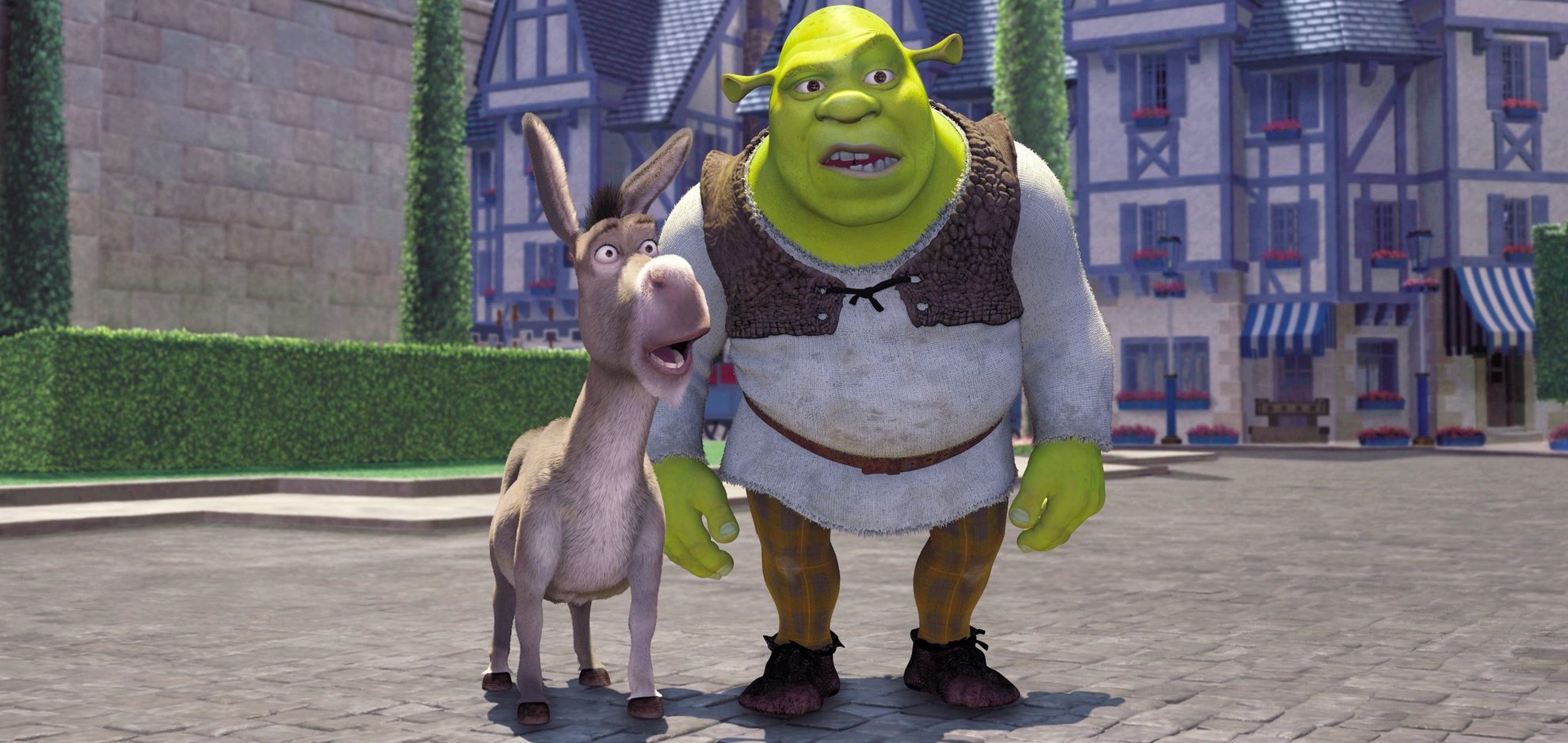 'Shrek,' produced by DreamWorks Animation, won the Oscar for Best Animated Feature Film in 2001. Based on William Steig's picture book of the same name, published in 1990, it tells the story of an anti-social ogre (giants that eat regular humans and have a taste for children) whose name is Shrek. After his swamp home becomes a ground zero for fairy tale creatures who have been banished by Lord Maximus Farquaad of Duloc, he goes and makes a deal with the ruler to rescue Princess Fiona and bring her to him, after which he shall re-locate the creatures and give Shrek his swamp back. In the endeavor, Shrek is accompanied by Donkey (a donkey), one of the exiled fairy tale creatures. How the two rescue Fiona is what the adventurous movie chronicles.
Filled with humor, that is found in many forms, including slapstick, an apt form for children, the movie's voice cast includes some of the most iconic actors in Hollywood including Mike Myers (the 'Austin Powers' movies) as Shrek, Eddie Murphy ('Dr. Dolittle,' 'The Nutty Professor,' 'Beverly Hills Cop') As Donkey, John Lithgow ('Cliffhanger,' 'Footloose,' 'The World According To Garp') as Lord Farquaad and Cameron Diaz ('The Mask,' 'Being John Malkovich,' 'My Best Friend's Wedding,' 'Charlie's Angels') as Princess Fiona. It is directed by Andrew Adamson and Vicky Jenson. You can watch the movie here.
9. Sinbad: Legend of the Seven Seas (2003)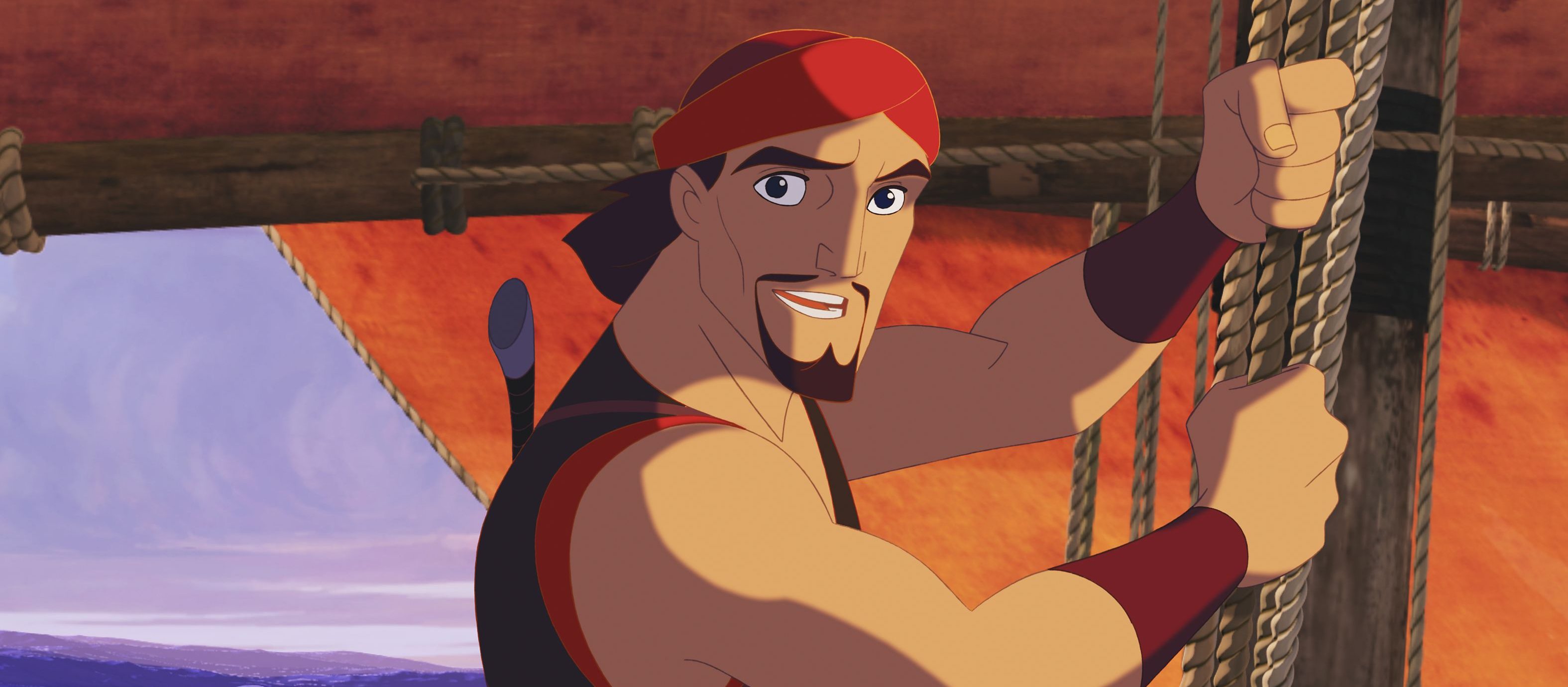 'Sinbad: Legend of the Seven Seas' (again by DreamWorks Animation) is directed by Tim Johnson and Patrick Gilmore. Inspired by the Arabian Nights, the animated movie centers on Sinbad (voiced by Brad Pitt), a sailor who is on a voyage to find the Book of Peace that he has been framed for stealing. If he fails to do so, his lifelong friend Prince Proteus (voiced by Joseph Fiennes) of Syracuse will have to take the fall for the theft, i.e., the death penalty. Not just that, he will also have to prove his innocence in front of Eris (voiced by Michelle Pfeiffer), the Greek goddess of Chaos, who is the one to have framed him. It is up to Sinbad to face the forces of Nature without giving up and find the only thing that can save his friend from execution. The movie addresses the morals of nobility, love, and sacrifice while maintaining its niche in visual artistry. You may watch the movie here.
8. Shark Tale (2004)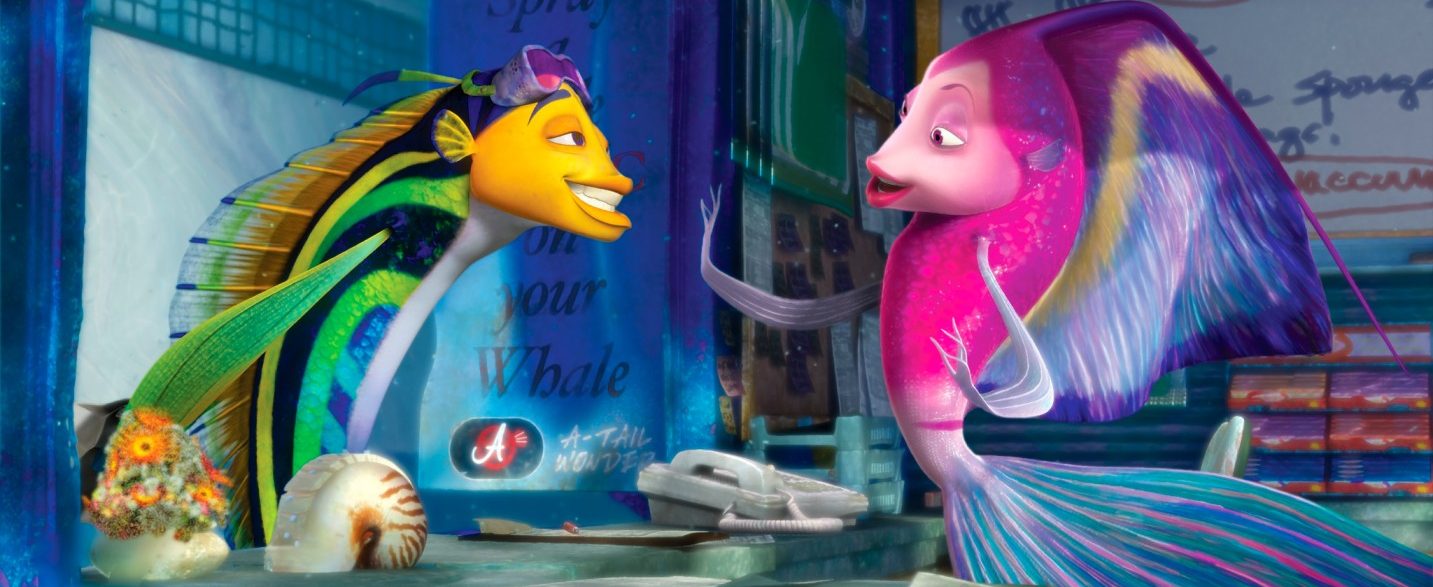 'Shark Tale' is set under the ocean wherein Oscar (voiced by Will Smith), who is a Bluestreak cleaner wrasse, rises to fame for killing a shark, a false credit. The truth is that it was an anchor that killed Frankie (voiced by Michael Imperioli), a great white shark, while he was trying to teach his vegetarian younger brother Lenny (voiced by Jack Black) how to hunt for fish. Oscar's lie takes a toll on him as he now has a reputation to maintain as a shark killer, as well as stay hidden from Frankie and Lenny's father, mob boss Don Lino (voiced by Robert De Niro) who has sent henchmen to find the fish that killed his son.
Along with the mentioned actors, the voice cast also includes Renée Zellweger, Angelina Jolie, and Martin Scorsese. The primary moral of the movie is that a lie cannot survive and that it will only get one into more trouble, a lesson that kids need to learn big time. 'Shark Tale' is directed by Rob Letterman, Bibo Bergeron, and Vicky Jenson. Feel free to check out the movie here.
7. Back to the Future (1985)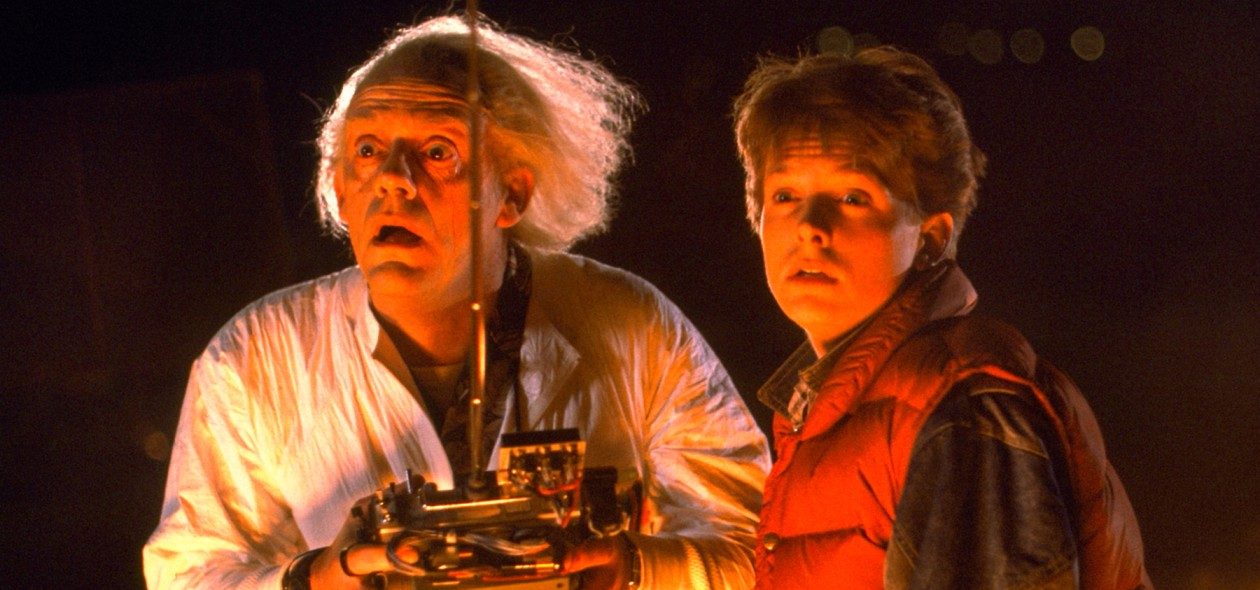 Another cult classic sci-fi like 'E.T. the Extra-Terrestrial,' 'Back to the Future' stars Michael J. Fox, Christopher Lloyd, Lea Thompson, Crispin Glover, Thomas F. Wilson, and Claudia Wells. Directed by Robert Zemeckis, the movie tells the story of teenager Marty McFly (Fox), who inadvertently travels back to 1955 after his scientist friend's (Lloyd) experiment goes haywire. However, Marty meets the younger version of his parents (Glover and Thompson), who he needs to ensure fall in love and get married, or else he will be removed from existence. On top of that, he has to find a way to return to his own timeline as well. It is a story about accepting and embracing the changes that life brings us face to face, as well as not judging people just because they are different from us. You can check out the film here.
6. Madagascar (2005)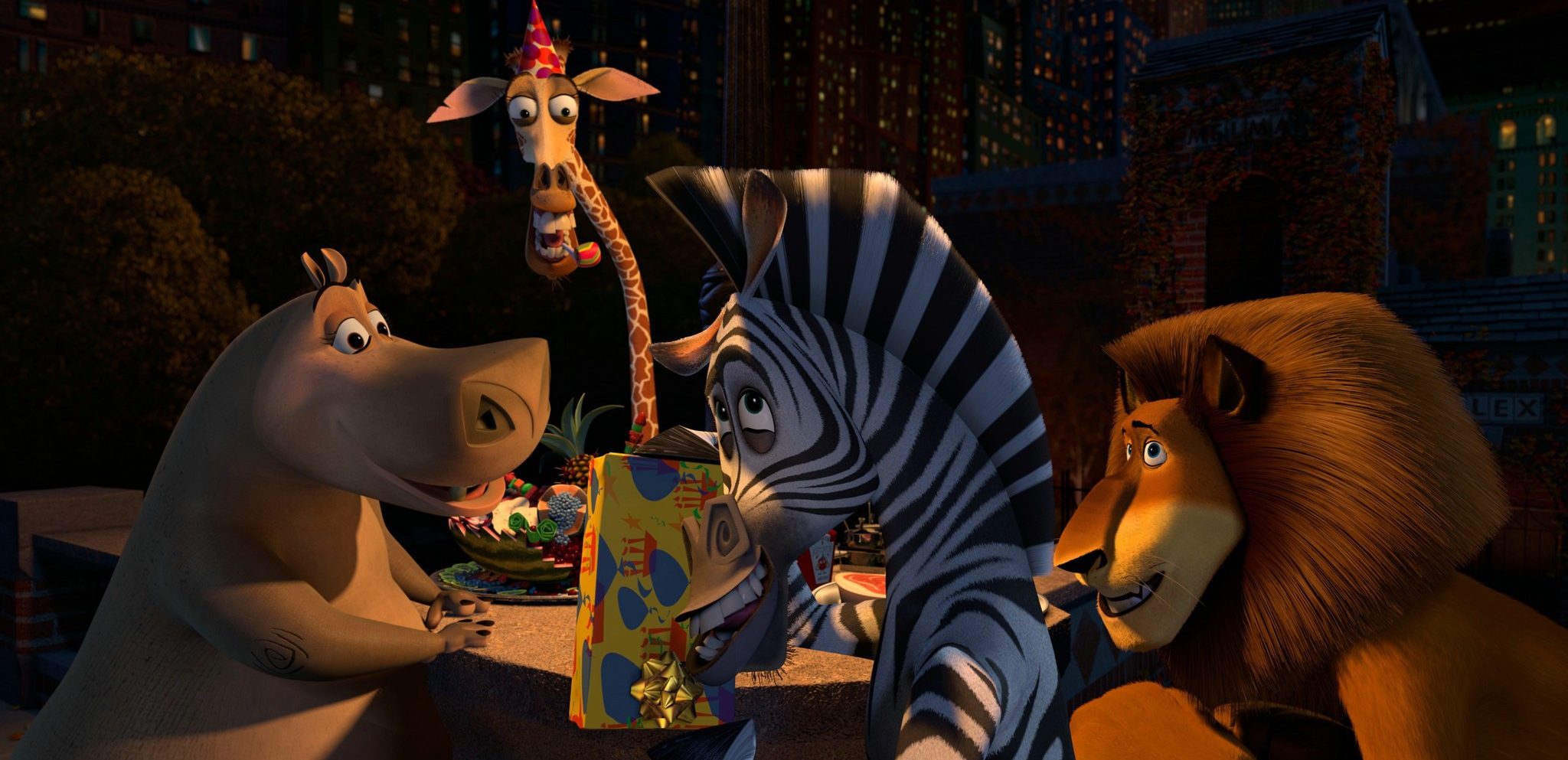 'Madagascar' is a fun-for-everyone offering that, even with its backdated animation, still remains a top-tier comedy movie about a bunch of zoo animals figuring out a way to return to the wild. This they do manage somehow, but only to realize that they lack any kind of survival training that any animal born in the wild starts receiving from the day it's born. We have a stellar ensemble of actors lending their iconic voices to the animals. These include Ben Stiller as Alex the lion, Chris Rock as Marty the zebra, David Schwimmer of 'Friends' fame as Melman the giraffe, and Jada Pinkett Smith as Gloria as the hippopotamus. These four characters are who the story revolves around. We also have Sacha Baron Cohen, who has voiced King Julien, a prideful lemur, and his advisor/right-hand lemur Maurice, voiced by Cedric Antonio Kyles, aka Cedric the Entertainer. The movie is directed by Tom McGrath and Eric Darnell and produced by DreamWorks Animation. You can watch 'Madagascar' here.
5. The Grinch (2018)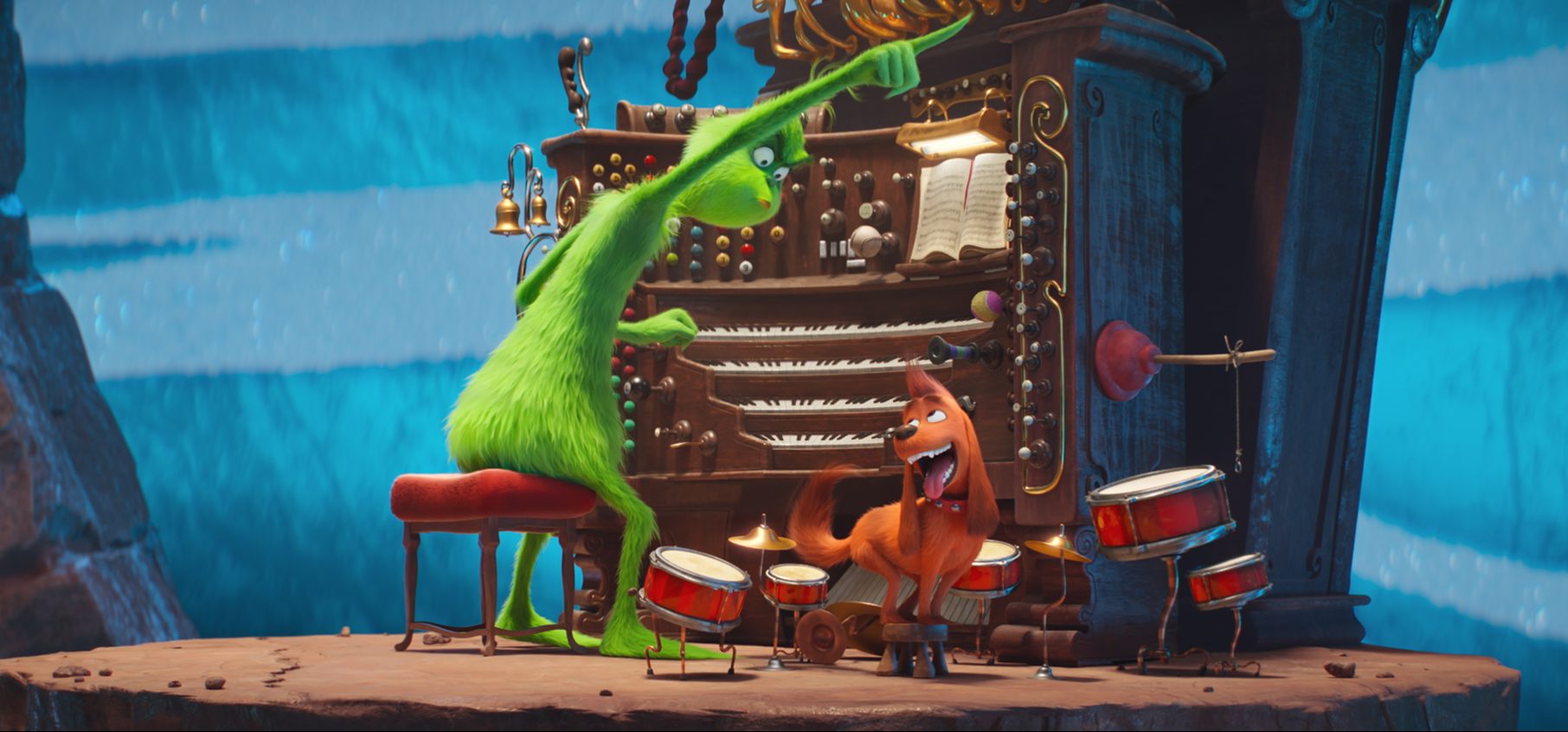 Directed by Scott Mosier and Yarrow Cheney, 'The Grinch' is an animated Holiday movie based on the 1957 book 'How the Grinch Stole Christmas!' by Theodor Seuss Geisel. The movie tells the story of a singularly solitary green grumpy creature, the Grinch, and his dog, who live in a cave. Every year, when the nearby town of Whoville celebrates Christmas, Grinch's peace is compromised. So ultimately, one year, he cooks up a scheme to bring an end to the occasion once and for all by posing as Santa Claus and stealing Christmas. Meanwhile, a bunch of kids in Whoville decide to trap Santa in order to thank him. How these two events collide and what the result is make the movie a great watch for not just kids but people of all ages, especially during the Holiday season. The voice cast includes Benedict Cumberbatch as the Grinch, along with Cameron Seely, Rashida Jones, and Pharrell Williams. Feel free to check out the movie here.
4. How to Train Your Dragon (2010)
Set in a mythical Norse world where dragons exist, 'How to Train Your Dragon' tells the story of a young boy named Hiccup (Jay Baruchel) from Berk, a place where fighting and killing dragons is a part of life. But he is against it, something that doesn't fit his role in the clan because he is the son of Chief Stoick the Vast (Gerard Butler). During a dragon fight, Hiccup proves that dragons can be friendly, and he even befriends an injured black dragon later on, whom he names Toothless. Now, it is up to him to make his community understand that dragons aren't their enemies and that humans and dragons can live together in peace. A story of expectations, friendship, acceptance, and love, 'How to Train Your Dragon' might just be the best way for your kid to be friendly with animals. You may watch it here.
3. The Tale of Despereaux (2008)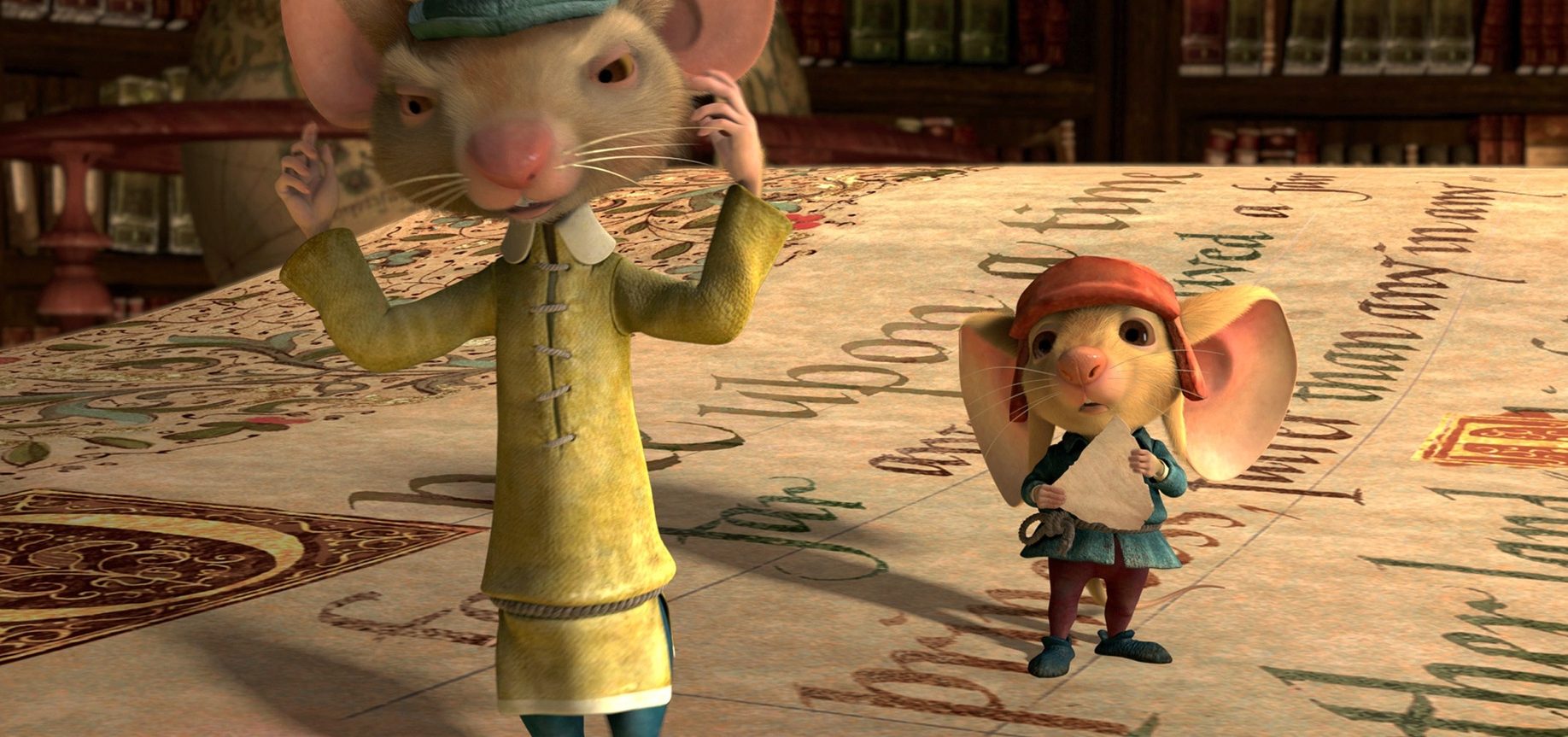 'The Tale of Despereaux' is based on Kate DiCamillo's 2003 novel of the same name and has been directed by Sam Fell and Robert Stevenhagen. The movie centers on a large-eared, gentle, and brave mouse named Despereaux (Matthew Broderick), who is befriended by Roscuro (Dustin Hoffman), a rat. Together, they must find a way to bring back joy to the land of Dor, which has been in a stage of melancholy since the death of the Queen on Royal Soup Day. But it won't be an easy feat as rats have been banished by the King, and Despereaux has to go against the wishes of his own family to do what's necessary, which includes a friendship with Princess Pea (Emma Watson). Will he be able to do it? 'The Tale of Despereaux' is a tale of love, courage, and kindness underscored by fate. You may watch it here.
2. E.T. the Extra-Terrestrial (1982)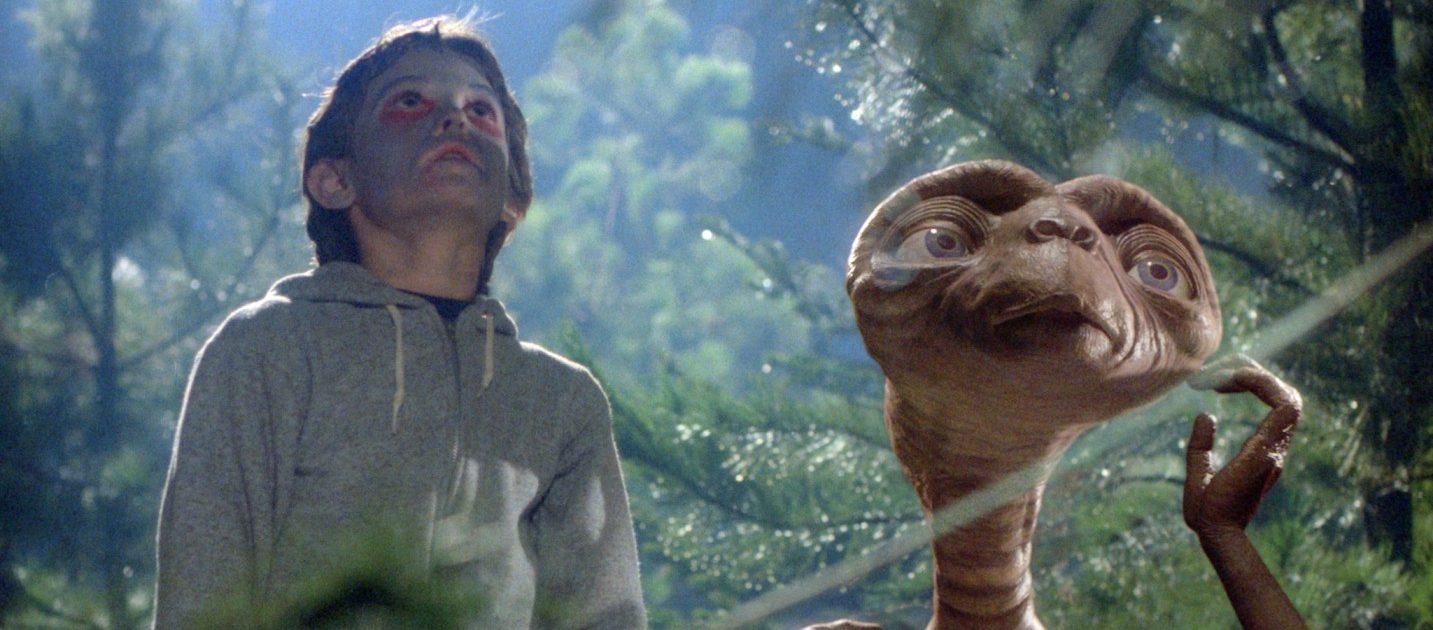 A masterpiece from visionary filmmaker Steven Spielberg, 'E.T. the Extra-Terrestrial' is a cult classic science fiction movie that talks about friendship, inclusivity, courage, and loyalty. In many ways, a trendsetter, the movie shows how a young boy named Elliott Taylor (Henry Thomas) befriends an alien (an extraterrestrial) who was left behind by its peers who had come to collect Earthly specimens. But Taylor now has to help his new friend figure out a way to get back home while the government is hot on their tail. There are reports that Spielberg based his movie on a 1967 script by acclaimed Indian filmmaker Satyajit Ray although, as per Spielberg, the movie is inspired by his own life and upbringing, including the imaginary friend he created to cope with the divorce of his parents. Alongside Henry Thomas, the cast of 'E.T. the Extra-Terrestrial' includes Drew Barrymore, Robert Macnaughton, Dee Wallace, and Peter Coyote. You can stream the film here.
1. Harry Potter and the Sorcerer's Stone (2001)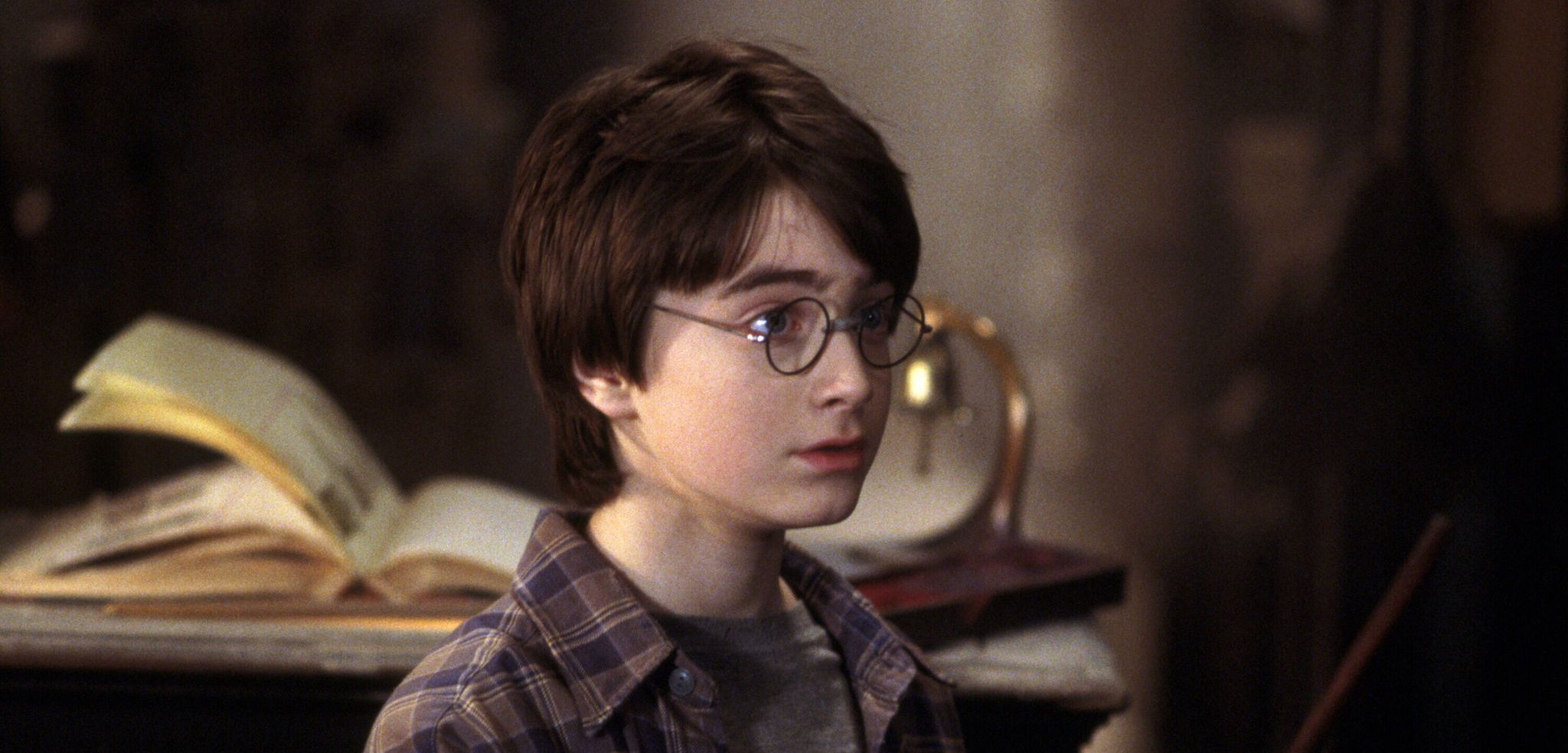 The first film to make the world believe that magic is real, 'Harry Potter and the Sorcerer's Stone' (aka 'Harry Potter and the Philosopher's Stone'), based on the book of the same name by J.K. Rowling, is a must-watch for kids and parents alike. It is the first installment of the 8-film franchise that would go on to become one of the most popular film franchises ever. In this one, we are introduced to a young Harry Potter (Daniel Radcliffe) whose wizard parents were killed by Lord Voldemort, the antagonist of the franchise. He has thus been brought up like a servant by his aunt and uncle until, one day, he receives a letter from Hogwarts School of Witchcraft and Wizardry. He joins the school, and from there begins the saga of the "boy who lived." You can stream the movie here.
Read More: Best Movies For 3-Year-Old Kids