5. Horrible Bosses (Movie, 2011)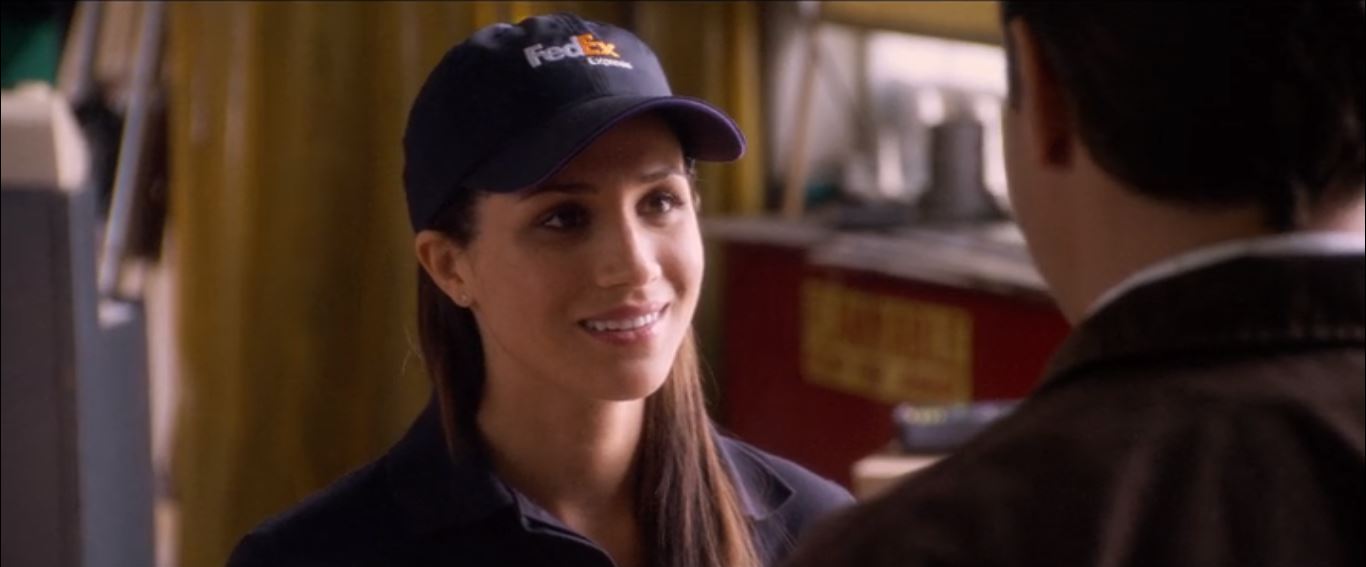 Markle's 40-seconds role in 'Horrible Bosses' has to be among one of the most revisited of her on-screen moments. The black comedy has a deluge of characters including Meghan Markle among others, with the premise set around three oppressive, sadistic bosses and their subordinates who are in cahoots to murder their respective bosses. As easy as it might sound, the ensuing parade of the characters and their bonhomie amongst themselves forms the crux of the film. Markle plays a FedEx delivery executive who has a chat with one of the employees – Kurt Buckman. As flirtatious and funny as the conversation might seem, Markle looks, and I quote Jason's character Kurt from the movie, "too cute for a FedEx girl".
4. When Sparks Fly (TV Movie, 2014)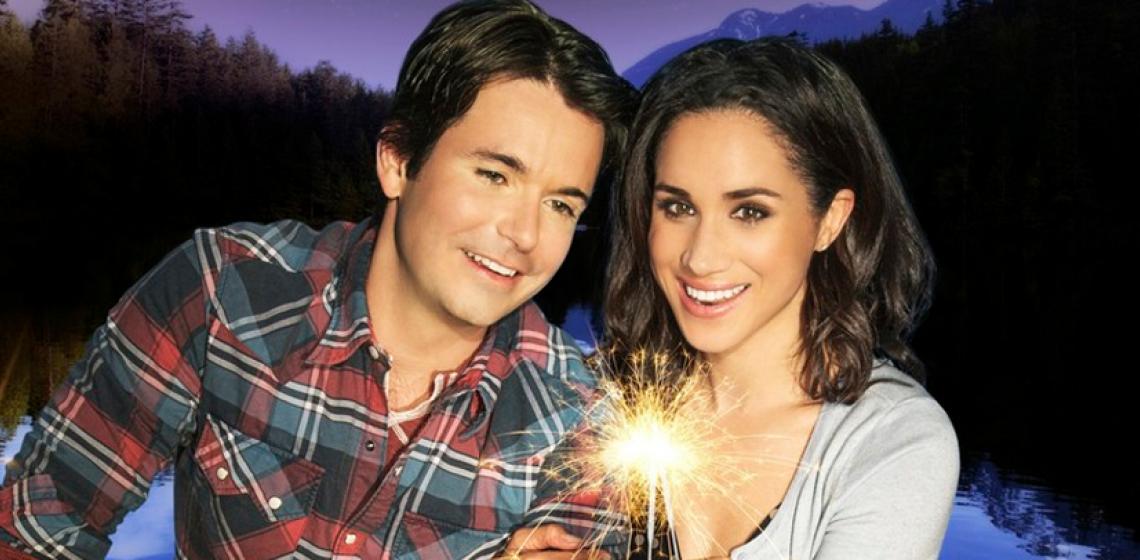 Well, sparks definitely fly when Amy (Meghan Markle), a small-time struggling journalist, who is seemingly discontent with her city life and her boyfriend, is forced to head back hometown and cover a story on her parents' fireworks business, as Fourth of July was around the corner. Back home, she meets up with her bestie who is marrying Amy's ex-boyfriend Hank on the very Fourth of July. With Amy's feelings rekindled for Hank, a story to cover and a wedding to plan, Amy's world is stretched and the romance most certainly returns. Would Amy be able to keep it to herself without going against her bestie and poaching her loved one? Well, there's only one way to find out.
3. Dater's Handbook (Movie, 2016)
Yeah, stereotyped as it may seem, 'Dater's Handbook' as a romantic drama again has Markle in the leading role. Surrounding Cass, a successful businesswoman who has had a hard luck finding the right partner for herself in personal life, decides to rely upon a 'Dater's Handbook' on the behest of her sister. As she closes in on two handsome hunks, she must decide and choose one among the two, without relying on the "handbook" for one last time. Predictable, yet with its own feel-good moments, 'Dater's Handbook' is Markle all the way.
2. Anti-Social (Movie, 2015)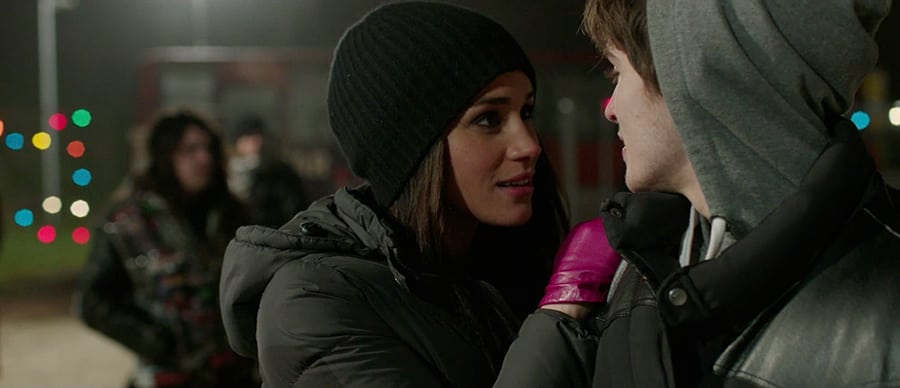 One of the relatively more prominent movies Markle is known for, 'Anti-Social' also went on to become one of her last major film appearances, prior to her announcement that she's calling it a day on her acting career. The movie revolves around two brothers – Dee and Marcus. While Dee is a graffiti "artist" who wants to spray-paint the city on his own, Marcus is a small-time thug who pulls of heists alongside his gang of bikers. As it is, both of them are anti-social with forever swelling aspirations and deep family ties. Markle plays Kirsten, Dee's girlfriend, who is appreciative of his ways as a street "artist" and also wary of his brother's moves, until all hell breaks loose towards the end. Interestingly, the movie was re-edited and released again a year later, with an added reel for Markle's part, owing to her increasing popularity.
1. Suits (TV Series, 2011-2018)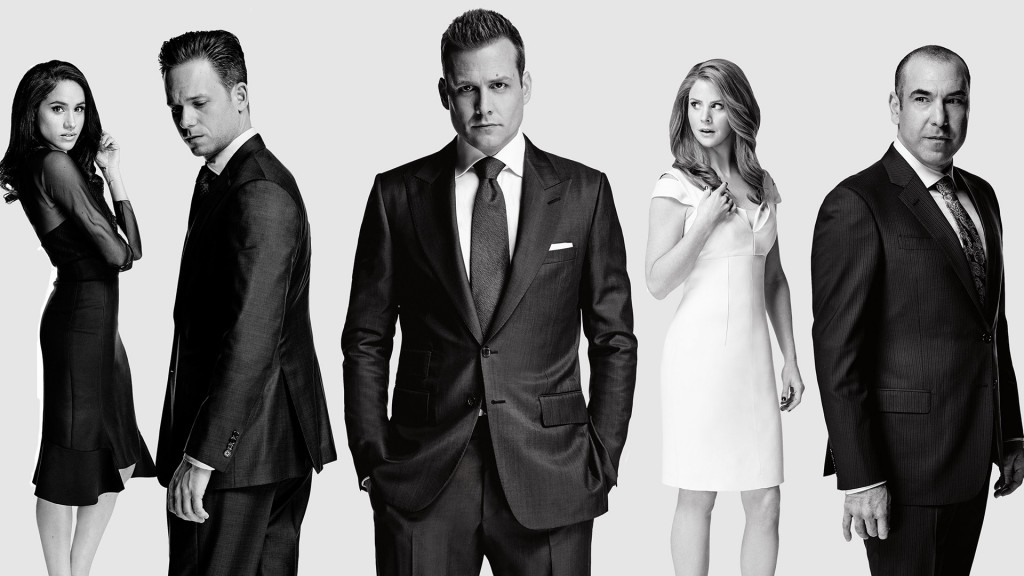 Perhaps Meghan Markle's most cherished on-screen appearance, 'Suits' has to be attributed being one of the prominent reasons to her fame and glory, and the way we know her. 'Suits' surrounds a no-nonsense attorney Harvey Specter, who is known for his unquestionable abilities to get the job done, come what may. Harvey goes on to hire Mike Ross, a rookie "lawyer" who passes the bar test despite not attending the law school and not having the license to practice. Mike falls for one of the paralegals at the firm, Rachel (Meghan Markle) and proposes to her as he moves on from Harvey Specter's firm Pearson Specter Litt to being an investment banker by the fourth season. By the end of the seventh season, Harvey, Mike, and Rachel are in good terms again, although working separately. Playing the paralegal turned attorney must have been a memorable experience for Markle and we could only hope that Rachel returns to 'Suits' very soon in the upcoming season(s), unfortunately without Meghan Markle.
Read More: Jet Li Movies