Every so often when you are reliving a great movie that you watched recently, you can't recall its name. Then, suddenly, the first letter of the movie name comes to your mind and you think to yourself: "the movie starts with t". Then you start googling it. Well, we, at The Cinemaholic, are here to make your life easy. Here is the list of best movies that begin with "t":
15. The Mask Of Zorro (1998)
With multiple award nominations and a cast that boasted of actors from across the globe, 'The Mask Of Zorro', starring Anthony Hopkins, Antonio Banderas and Catherine Zeta-Jones, was a swashbuckler period film, which had its heart in the right place, along with the ample stunt sequences that kept the viewers on the edge of their seats. The movie related the story of a retired masked vigilante, who in order to avenge the death of his wife and subsequent separation from an infant daughter years ago, trains a small-time thief to replace him as the new Zorro.
14. Madagascar (2005)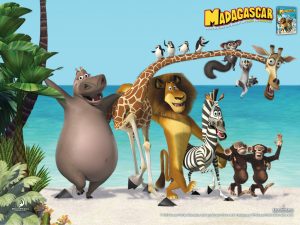 When a zebra in a New York zoo is overcome with wanderlust, he breaks free from his enclosure hoping to get to Connecticut. A few of his friends, unable to convince him to stay back, chase him, only to get into troubles on their way to a wildlife preserve in Kenya. 'Madagascar' was a lively movie that had something for everyone in it. Right from the colourful visuals to some innuendoes that had adults laughing out loud, the movie was a wholesome entertainment for the entire family.
13. The Mask (1994)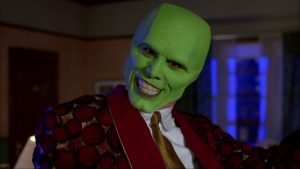 The comedy superhero film, starring Jim Carrey, was Cameron Diaz's debut movie and it went on to spawn a sequel as well as an animated series for the younger audiences. The film is the story of a shy, unlucky bank clerk, who happens upon an abandoned mysterious mask, which gives him superhuman strength and the popularity he had wished for all his life. 'The Mask' saw funnyman Carrey in his element and the actor left no stone unturned in overshadowing the rest of the cast in a role that was tailor-made for him. The film sure was SMOKIN'!
12. Mrs. Doubtfire (1993)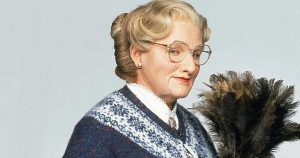 Without a stable job to support his family, Miranda seeks divorce from her husband, subsequently landing her children's custody, much to Daniel's dismay. When Miranda hires an elderly Scottish nanny to babysit her children while she is at work, neither the kids nor their mother realize that the nanny has a secret identity too. The family film, which starred the late talented actor Robin Williams in the titular role, was widely appreciated for its storyline and also spawned several remakes including Bollywood's very own 'Chachi 420'.
11. Marley & Me (2008)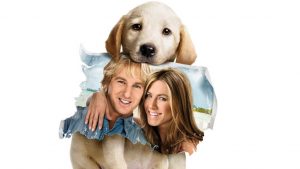 A family film about a dog and its owners, Owen Wilson and Jennifer Aniston-starrer 'Marley & Me' was a movie that appealed to the masses. It tells the tale of an unruly Labrador, Marley, who is adopted by the Grogans, only to test if they could give a shot at parenthood. Although the disobedient pupper keeps wreaking havoc, with the couple trying hard to train it, it stays with them through their thick and thin, eventually becoming an inseparable part of their lives.
10. Megamind (2010)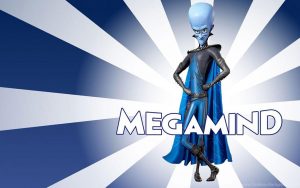 When Megamind believes he isn't the most loved guy around, he becomes the bad guy and destroys all good things in his path, including his arch nemesis Metro Man, only to realize later that his villainy is of no use without the good things in life. When situations spiral out of control, it's time for the blue meanie to do some soul searching. The story of the super-intelligent villain, who tries to make amends, had brilliant visuals, witty dialogues and great voice-over performances by Will Farell, Tina Fey and Brad Pitt, which made the movie even more lovable.
9. Moana (2016)
When a demi-god Maui, steals a relic that has mythical origins, the islands in the vicinity start to face the consequences. 'Moana', the unflinching daughter of the island chieftain, is selected by the ocean itself to go on an adventure of a lifetime and bring prosperity back to her island of Motunui. The vibrant and colorful family-friendly film not just entertained kids and adults alike, but it also added a new princess to the already long list of Disney princesses, despite technically not being one and we don't really care anymore!
8. Milk (2008)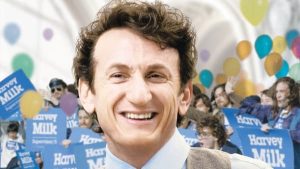 Based on the life of gay rights activist Harvey Milk, who became the first openly gay person to be elected to office in the US, the biological drama film highlighted Milk's rise to politics, post his run-ins with protestors, who were not very receptive to the subject of homosexuality back in the 70s. Sean Penn effortlessly portrayed the activist-turned-pioneer-politician and also received an Oscar for his performance. The film won several accolades and remains one of Sean Penn's best works till date.
7. The Machinist (2004)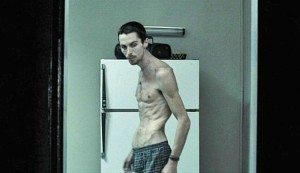 The dark psychological thriller, starring Christian Bale, in a performance he had put his blood and sweat into, was one movie that gave a sneak peek inside the life of an insomniac and emaciated factory worker Trevor Reznik. An event at the factory leads to an accident involving a worker and the blame is placed squarely on Trevor. After he is fired, his life takes a downward plunge and he becomes delusional and suffers from paranoia. Bale was hauntingly amazing in the film and 'The Machinist' is one of the best roles of his career.
6. Mary Poppins (1964)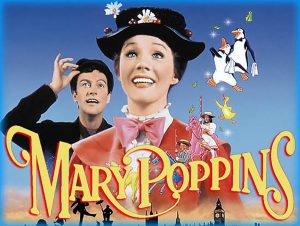 A Disney movie way ahead of its time, 'Mary Poppins' was a live-action feature film, starring the beautiful Julie Andrews, which only added to the Mouse House's production value. Having won five Oscars out of the thirteen nominations, the film was Walt Disney's greatest accomplishment back in the day. The film was about a magical woman, who pretends to be a nanny to bring orderliness into a disjointed family. Andrews was "Supercalifragilisticexpialidocious" as the titular character and we still can't stop raving about her!
5. The Martian (2015)
Directed by Ridley Scott, 'The Martian' is a seven-time Oscar-nominated film, which saw Matt Damon as the lone astronaut left on the Red Planet when a mission to Mars goes awry. In the near future, a dust storm on Mars, forces the team of astronauts to abort their mission midway and they leave the botanist behind, presuming he is dead. Then on begins his quest for survival as he tries to inch closer to the next base, with NASA trying desperately hard to bring him back safely.
4. Million Dollar Baby (2004)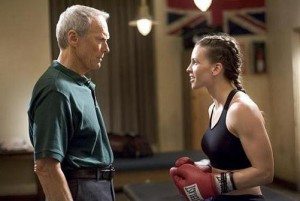 Directed by Clint Eastwood, the film starring Hillary Swank is a heartwarming tale of an ageing boxing trainer, haunted by his past mistakes, and his initial hesitation in training an amateur boxer, finally taking his protégé to the world stage, which struck a chord with the audiences. The sports drama with a surprise twist towards the end, won four Motion Picture awards with Hilary Swank, Morgan Freeman and Eastwood, each winning one statuette for their contribution in the endearing movie. The movie remains our "Mo Chuisle"!
3. Mad Max: Fury Road (2015)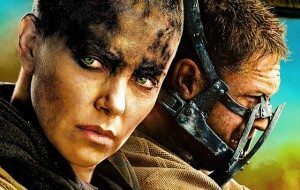 Considered as one of the greatest action films ever made, 'Mad Max: Fury Road' won six Oscar statuettes out of the ten categories it was nominated in and is best remembered for its fast-paced action choreography and ensemble cast. The film narrates the story in a post-apocalyptic desert landscape, where a rebellious woman goes against a despot in search of her homeland, and where everyone else is fighting for necessities of life. The movie had some awe-inducing action sequences and praiseworthy performances.
2. Memento (2000)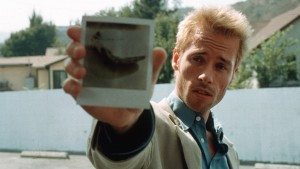 Known for making films that are factually correct when depicting a particular event in his movies, Christopher Nolan's 'Memento' had its protagonist suffering from anterograde amnesia, which many medical facilities claimed was depicted close to reality. It highlights the story of an insurance investigator, who is on a quest to find out his wife's killer, while grappling with his memory issues. The open-ended psychological thriller was spellbinding and still has a repeat value.
1. The Matrix (1999)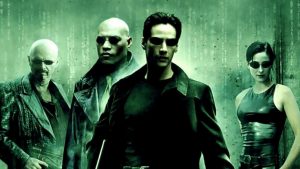 Regarded as one of the greatest science fiction films ever made, the internationally acclaimed movie made its leading actor Keanu Reeves an international star. The film, which made the concept of "bullet time" popular among the masses, is a four-time Academy award winner and it narrates the story in a distant future, where an easygoing computer programmer, who is a dreaded hacker by night, realizes his whole life is nothing but a virtual dream and how then he rises to the occasion to make things right. The film had mind-numbing visual effects and that was what we enjoyed best in the film!
Read More: Must See Movies That Start With "C"