Every so often when you are reliving a great movie that you watched recently, you can't recall its name. Then, suddenly, the first letter of the movie name comes to your mind and you think to yourself: "the movie starts with c". Then you start googling it. Well, we, at The Cinemaholic, are here to make your life easy. Here is the list of best movies that begin with "c":
12. Charulata (1964)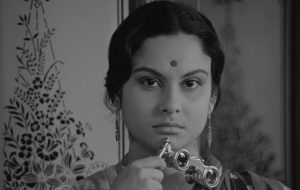 Satyajit Ray and his women never cease to amaze me. They are intelligent, steadfast, strong, gentle and complicated. In other words, rather than being glamorous showpieces, they are humans. Charulata(Madhabi Mukherjee) is the sharp and beautiful wife of Bhupati (Shailen Mukherjee), an upper-class newspaper publisher ad a political enthusiast, who loves his wife but is too busy to give her time. Things change when Bhupati's cousin Amal (Soumitra Chatterjee) visits them. Set in the period of Bengali Renaissance, this adaptation of Tagore's 'Nastanirh', this movie taps into the emotions of loneliness, desire, love and guilt. The screenplay is elaborate, with cultural and literary allusion, and makes brilliant use of deep focus in a Victorian-style set.
11. Cape Fear
This movie from director Martin Scorsese is the remake of director J. Lee Thompson's suspenseful film noir from James Webb's screenplay, based on John D. MacDonald's novel "The Executioners". It stars Robert De Niro (who was nominated for Oscar for his portrayal of psychotic Max Cady), Nick Nolte and Jessica Lange in lead roles. It follows story of a psychopathic rapist Max who is released after 14 years in jail. He's convinced that his defense lawyer Sam Bowden (Nick Nolte) did not defend him to the best of his ability. So, he starts stalking Sam and his family and wants some payback. This brutally suspenseful film is surely worth your time!
10. Catch Me If You Can (2002)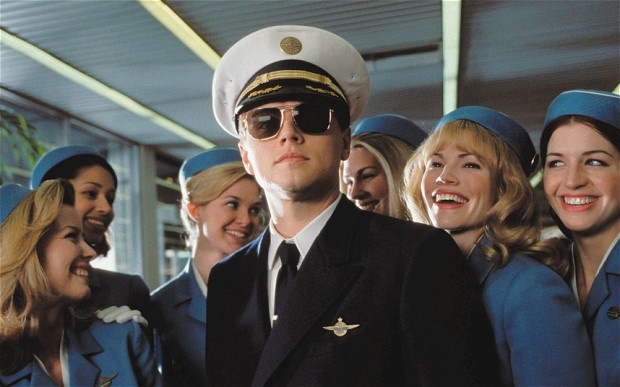 Well, this is certainly not the kind of success one would want to achieve in his life but Frank Abagnale's life does teach you a lot about having the courage to stand up and face life as it is and then making it your own rather than just taking what comes your way. Frank is a teenager who runs away from his home and when he runs out of money, begins to use his deceptive charm and confidence to con people. His cons increase and he forges cheques worth millions of dollars. He is chased off by the FBI but eventually they turn to him for help in order to catch other frauds and criminals. It's a lovely tale so full of fun and charm and told in the classic Spielbergian way.
9. Chicago (2002)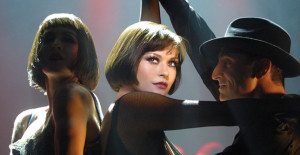 Velma, the star performer of Chicago theatre, is arrested for killing her husband. Roxie, a housewife, aspiring to become a vaudevillian as famous as Velma, also gets in a murder case. She hires Velma's lawyer Billy Flynn, town's most wily lawyer, and both compete for media attention and fame. With the starriest cast of Catherine Zeta-Jones, Renee Zellweger and Richard Gere, this movie musical is high on emotion, replete with razzle-dazzle and jazzy music, and adroitly exposes the reality behind all the glamour.
8. Cinema Paradiso (1988)
Giuseppe Tornatore made a romantic movie, set in the aftermath of WW II, about a love affair between a little boy, and films. It is also a tale of innocent friendship between him and the projectionist, suppression of seething and aching lustful desire in the public sphere, and sweetness of nostalgic memories. Salvatore Cascio and Marco Leonardi play the child and adolescent versions of the protagonist, respectively. While, Cascio undoubtedly reflects childhood innocence, he is mischievous and fierce. Marco, on the other hand, is gullible and curious. But, as a whole, the character evinces compassion, desire and affection. This movie went on to win an Oscar for The Best Foreign Language Film.
7. Chinatown (1974)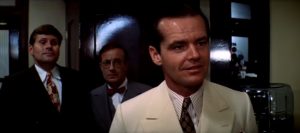 There's something about the charm of detectives and cowboys that make them so mysterious and therefore, interesting to the audience. It is the loner characteristic and ability to confront and fight their vulnerabilities in situations of adversity with composure. Jack Nicholson plays a similar role of a private detective in Roman Polanski's Chinatown (inspired by California Water Wars). Polanski tells a gripping tale of a detective who gets caught in the tightly architectured mayhem of deceit, murder and corruption of American government, which is, unfortunately, impossible to disentangle . Jack is slick, smart and calm (contrary to his other films) in a role that established him as one of the greatest actors of the generation.
6. The Celebration (1998)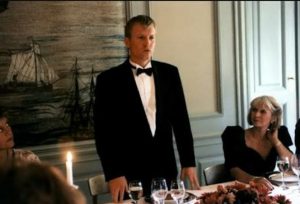 This was the movie that started Dogme 95 movement of young Danish filmmakers. Directed by the great Thomas vinterberg, this movie is an embodiment of cinematic brilliance with its on-shoot location shooting and naturalistic performances by the ensemble cast of Ulrich Thomsen, Henning Moritzen, Thomas Bo Larsen, Paprika Steen Birthe Neumann. The grand celebration of the 60th birthday of a revered business family turns into a nightmare as stories from an abominable past of incest and abuse reveal the truth of this dysfunctional family. The uncompromisingly honest and caustic tone of the film captures the bravado of the new generation of Danish auteurs.
5. Contempt (1963)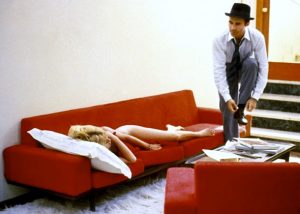 A playwright (Michel Poccoli) uses his wife (Briggite Bardot) as a pawn to cement his relations with a successful American producer (Jack Palance) to rework Fritz Lang's version of 'Odyssey' to make it more commercial. All of Godard's movies are dissected endlessly by movie critics. Even behind seemingly linear story, his movies shun the use of lengthy, lofty dialogues and monologues and masters the use of cinematic techniques like motifs, montage and mise-en-scene to indicate implications like corruption of divinity underlying a seemingly banal meta-narrative.
4. Children of Men (2006)
Many years down the lane, human dignity withers away as savagery stars taking control. The species faces extinction, having failed to reproduce any new babies. A rogue group abducts a government official to help them ensure the safety of the first pregnant woman the world has seen in years and possibly save humanity. Braving evil forces and other groups trying to take advantage, Theon and his comrades successfully save the woman. Characterized by the stunning use of hand-held cameras to relay tension and create an atmospheric narrative, Alfonso Cuaron emerges a mature and refined director with this amazing movie. The use of long shots is well handled and brings back memories of a lost art almost. Terse, imaginative, and inherently soulful, this beautiful story of survival and life is a celebrated treasure.
3. Casino (1995)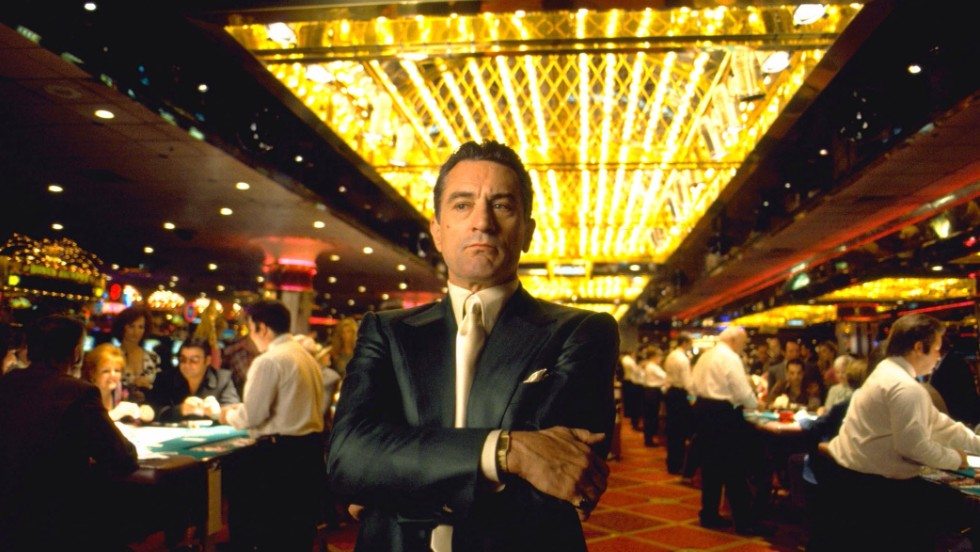 Cut straight from the same bloody cloth as 'Goodfellas', 'Casino' is a riveting tale of success, greed, money, ambition and power. 'Casino' is about two mobsters who fight their lives out in an epic battle to gain control over the gambling business. Sam and Nicky were once best friends but in their quest for success and power they betray each other and end up becoming rivals. While the narrative may feel a bit messed up at times, the film works mainly due to the performances, especially Sharon Stone and Scorsese's command over the medium. It isn't as clinical and classy as 'Goodfellas' but Scorsese still isn't far from being at his very best.
2. Casablanca (1942)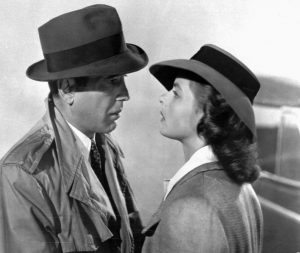 Set in the backdrop of World War II, Casablanca is a story of an expatriate nightclub owner, Rick, who encounters Ilsa, his old flame, and agrees to help her and her husband to flee the country, as their love reignites. Though considered primarily a part of anti-Nazi propaganda, Casablanca is a brilliant love story and a multi-Oscar winning masterpiece associated with A-list artists in their respective fields. Directed by Michael Curtiz, the movie starred Humphrey Bogart and Ingrid Bergman, which instantly made it a must watch.
1. Citizen Kane (1941)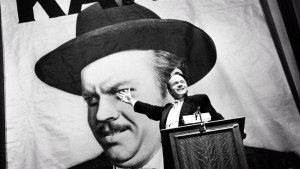 The last word uttered by a publishing tycoon, Charles Foster Kane, on his deathbed triggers curiosity, as a news reporter, Jerry Thompson resolves to investigate its meaning. In the process, the movie traces the life of Charles since his poverty-stricken days of childhood to his limitless success. The movie dips into the subjects of morality, life behind the façade of success, and nostalgia, as the protagonist ensures his success from the incredulous yellow journalism, manipulates of public opinion and takes advantage of the Spanish-American war. This movie, though the only success of Orsen Welles's career, is a seminal development in the history of cinematic art form with its elaborate screenplay, surprisingly rich and sharp cinematography and the use of deep focus, to give a realistic effect.
Read More: Best Movies That Start With E