Every so often that you are reliving a great movie that you watched recently, but can't recall its name. Then, suddenly, the first letter of the movie name comes to your mind and you think to yourself: "the movie starts with e". Then you start googling it. Well, we, at The Cinemaholic, are here to make your life easy. Here is the list of top movies that begin with "e".
15. Enemy at the Gates (2001)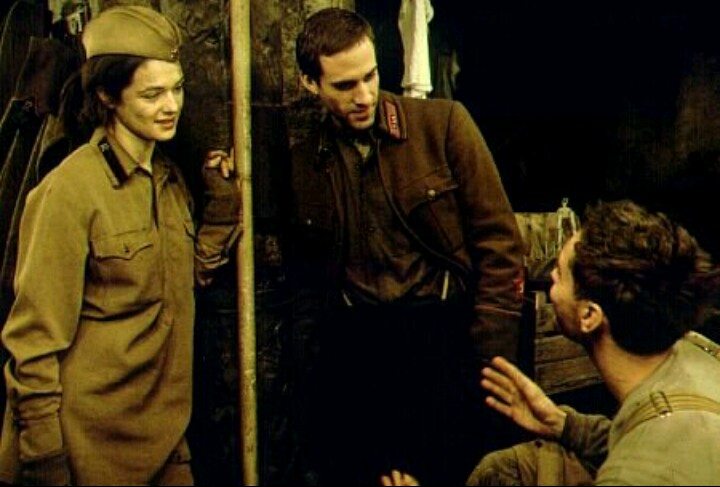 Jean- Jacques Annaud's Enemy at the Gates is the factual account of 1942-43 battle of Stalingard fought between Nazi Germany and Soviet Union which was the turning point in World War II. The story revolves around a young and highly talented Russian Sniper Vassili Zaitsev ( Jude Law) , a propaganda officer Danilov ( Joseph Fiennes) who makes him famous and his love interest Tania ( Rachel Weiss). Ed Harris plays ace German sniper Koning who is determined to kill Zaitsev. The film's cinematography captures the unpleasant war atmosphere quite impeccably and is the realistic portrayal of one of the worst battles in the history of war. The performances are power packed and its truly a cinematic masterpiece with a heart wrenching story.
14. The Edge of Seventeen (2016)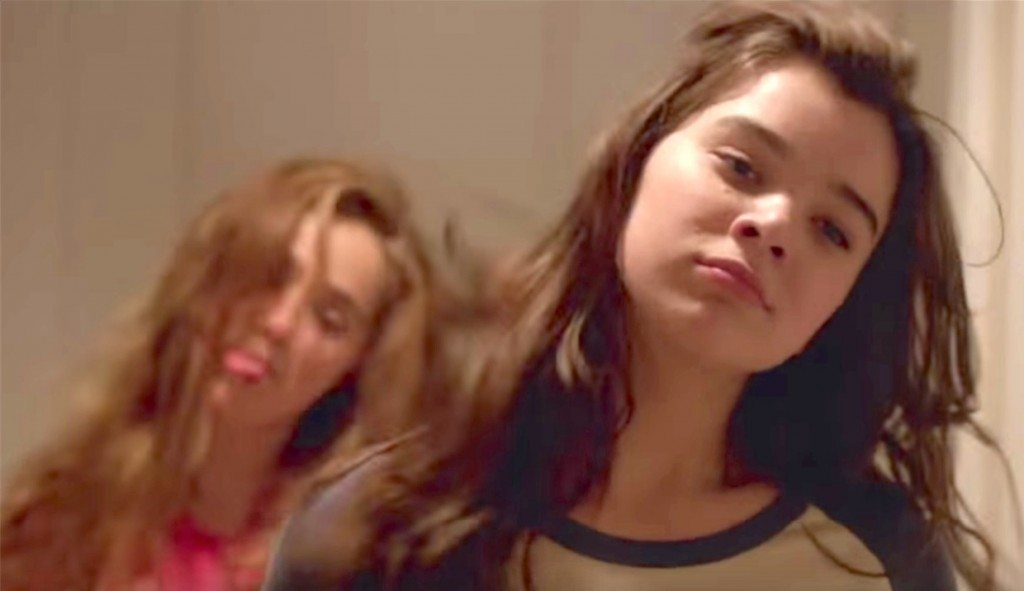 This coming of age dramedy stars Hailee Steinfield in the lead. It seems like a typical teen movie about a bunch of teenagers in high school but ends up being a completely different story. The story revolves around an insecure teen Nadine ( Hailee Steinfield) who starts having a difficult time when her friend Krista ( Haley Richardson ) starts dating her brother Darian ( Blake Jenner). Hailee Steinfield shines and gives a radiant & committed performance. It is a fresh movie and a beautiful surprise. Highly recommended!
13. Easy A (2010)
"Easy A" belongs to the genre of teen comedy starring Oscar winner Emma Stone ( who was nominated for Golden Globe for her role). This is neither a chick flick nor is it filled with useless sex scenes. This film actually has a vibrant script and great sarcasm. It is about a regular high school girl Olive ( Emma Stone) and a rumour which she uses for her own gains but soon runs into trouble. The film is unique and has a lively soul. This is probably the best teen comedy in years since The Breakfast Club (1985). The film shows modern teenage sense of humor with an exceptionally good storytelling.
12. Edge of Tomorrow (2014)
Live, Die, Repeat! This science fiction film stars Tom Cruise and Emily Blunt in the lead roles. The story revolves around Major William Cage ( Tom Cruise) who goes on reliving the same day over and over again. The concept of time loop is used with exciting visuals and groundbreaking special effects. The movie is somewhat inspired from movies like Goundhog Day and Starship Troopers. Fast paced action and compelling direction makes it a thoroughly entertaining movie. The film is unexpectedly comedic and has a clever story with a good twist. This unexpected and expertly designed movie is a must watch!
11. End of Watch (2012)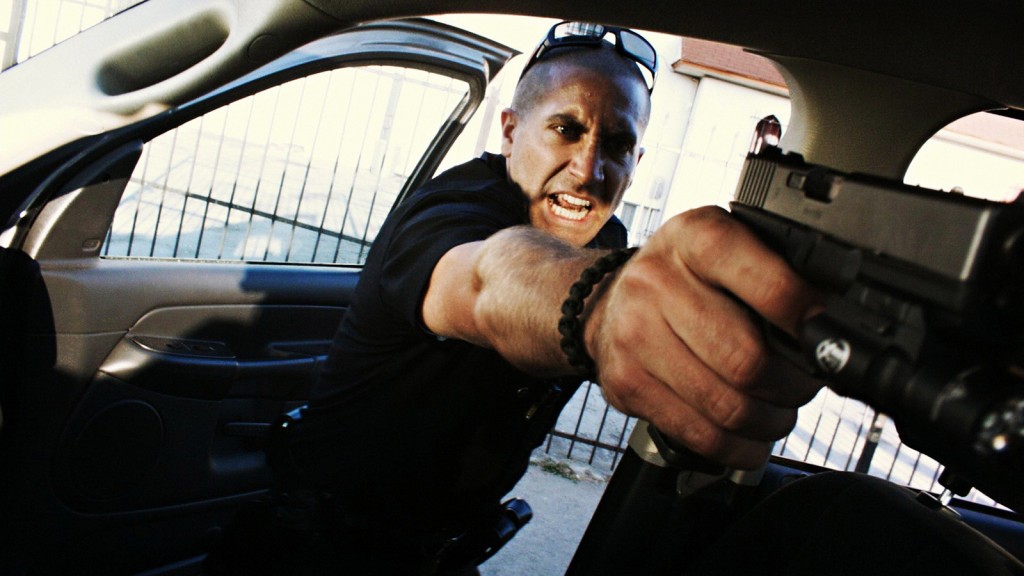 Directed by David Ayer (known for Training Day), the film stars Jake Gyllenhaal and Michael Pena in the lead. The story follows two LAPD officers Brian Taylor ( Jake Gyllenhaal) and Mike Zavala ( Pena ) and what happens when they start interfering with the activities of Mexican drug cartel. This documentary style film mixes variety of video sources from security cameras to dashboard cams used by police to aerial shots from police choppers. The on screen chemistry between the male leads is praiseworthy. This hard hitting drama with two excellent performances and a fine direction will surely keep you glued to seats.
10. Ex Machina (2014)
Writer/ Director Alex Garland's sci fi thriller and an impressive directorial debut stars Oscar Winner Alicia Vikander in the lead. The story is about a young programmer Caleb Smith ( Domhnall Gleeson) who is invited to test the capabilities and human qualities of android Ava ( Alicia Vikander). It won Oscar for Best Visual Effects. It is one of the best sci fi film on artificial intelligence since Blade Runner. This psychological thriller is both refreshing and vibrant. Alicia Vikander's performance is the one to behold as she delivers a wide range of emotions using only her eyes. A deep and thought provoking film!
9. Eastern Promises (2007)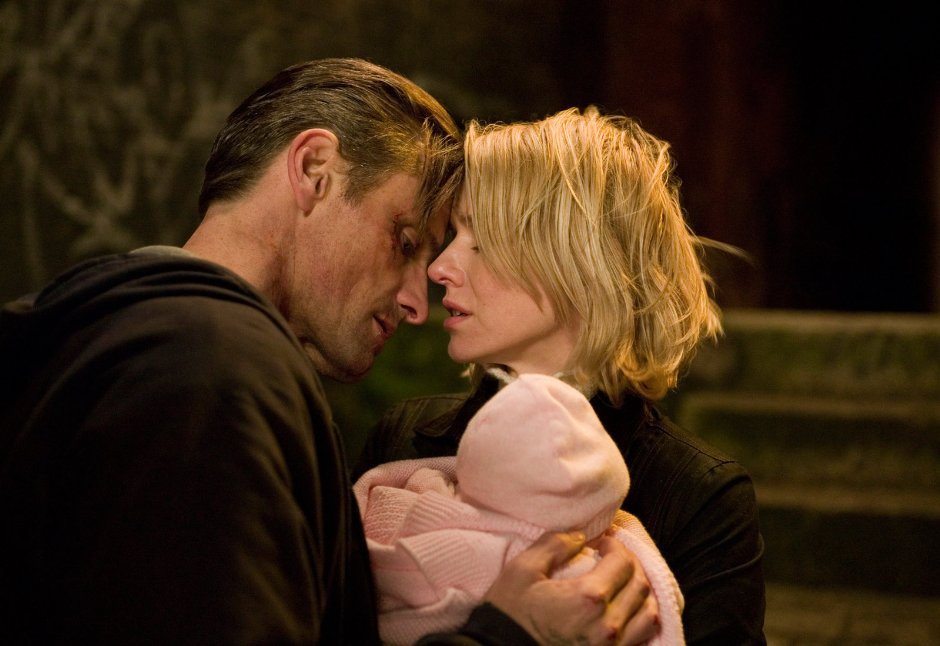 Promises are surely delivered! Eastern Promises is about an enigmatic and mysterious man Nikolai ( Viggo Mortensen) who works as chauffeur for a Russian crime family. Nikolai's morality is put to test when he crosses paths with a midwife Anna (Naomi Watts) and certain events are set in motion. Viggo Mortensen's breathtakingly wonderous act in this David Cronenberg's crime drama is the one to behold. This is the second outing of Director- Actor duo after ' A History of Violence (2005)'. It is a violent thriller with a twisted story. Viggo's (who was Oscar nominated for his role) magnetic performance makes it unique and memorable. Shockingly bloody opening scene and the plot twist is brilliant. Not to be missed!
8. E.T: ExtraTerrestrial (1982)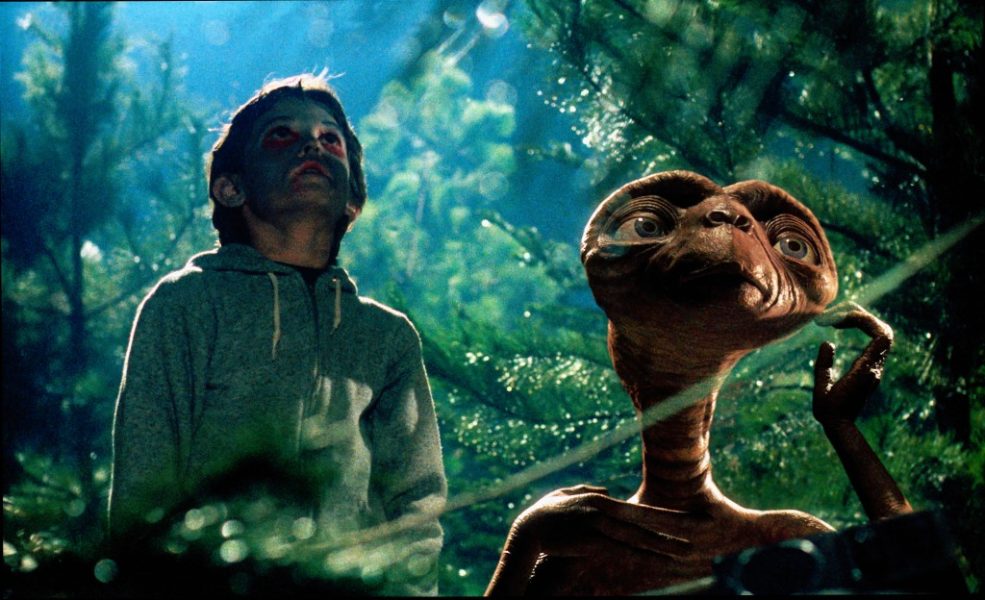 Steven Spielberg's sci-fi masterpiece was immensely successful and was appreciated by audiences for portrayal of love between a young boy and a homesick alien from another planet who is mistakenly left stranded on planet Earth ( Koi Mil Gya is hugely inspired from it). The film was nominated for 9 Academy awards and won 4 including Best Special Effects. This highest grossing film of 1982 is profoundly moving and yet exceptionally uplifting. A touching movie about a special friendship that only gets better with every viewing!
7. Eraserhead (1977)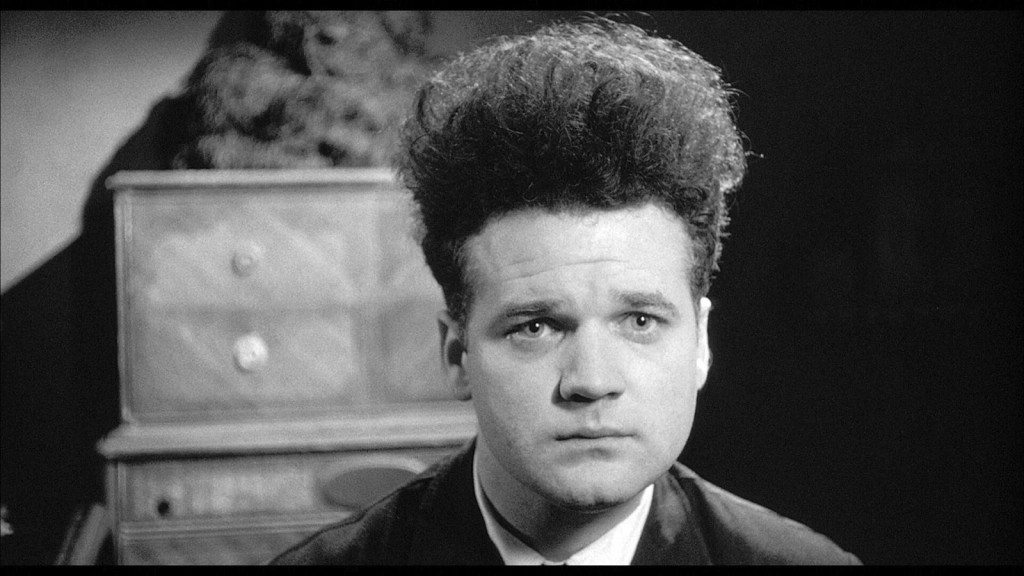 David Lynch's surrealist horror cult classic was his debut as a director. The story is about Henry (John Nance) whose life takes a turn when his wife delivers a lizard like creature ( spermatozoon). The imagery is brilliant and the industrial score used is perfect. Direction and Cinematography are highly appreciable. Like every other David Lynch movie, this movie is confusing and borders on the unpleasant aspects of reality. It is an insight to a great mind and puts the viewer to a test. Eraserhead is not for everyone, the more you ask people about it, the more different answers you are likely to get. Go experience it yourself!
6. Europa Europa (1990)
Director Agnieszka Holland's Oscar nominee (Best Screenplay) is based on the true story of a young German Jew Solomon Perel ( played by Marco Hofschneider) who posed as an Aryan German and joined Hitler Youth to survive Holocaust during World War II. This authentic piece of cinema is beautifully directed. This survival story addresses how far one can go to stay alive. It is one of the best holocaust movies ever produced. It is far better than " The Pianist" in terms of entertainment as its pace is fairly good than the former. This ultimate life and death adventure is a must watch!
5. Easy Rider (1969)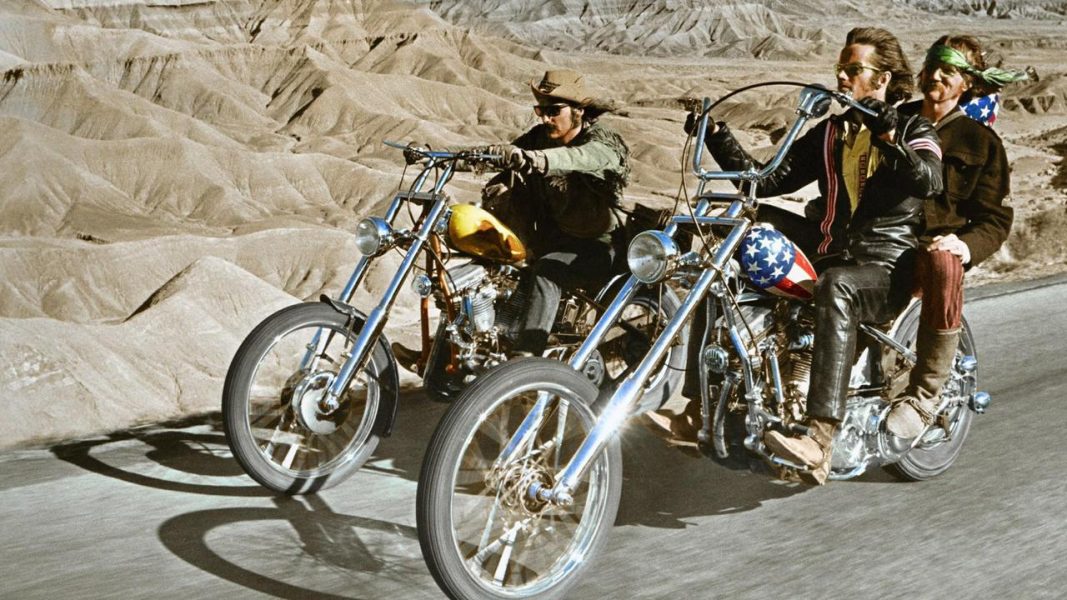 This road film tale is about search for freedom in the midst of violence and dogmatism in 60's America. This adventure drama stars Peter Fonda, Dennis Hopper and Jack Nicholson in the lead. This movie is actually an exploration of desolate parts of America. The story contains sex, drugs , violence and rock & roll. This indie film was a huge success and grossed 40 million dollars and was made on the budget of 400000$. It is a counter – culture classic that has a lot to offer.
4. Eyes Wide Shut (1999)
Stanley Kubrick's last film ( final cut was presented to Warner Bros. by him just four days before his death) stars Tom Cruise and Nicole Kidman in the lead. The story is about a New York doctor Bill Hartford who becomes obsessed with sexual encounter after his wife Alice ( Nicole Kidman) confesses that she cheated on him and also has sexual fantasies about that man. It's a powerful film with world class direction. It is actually a commentary on modern life and a meditation on sexuality. Film's use of music is genius. Life experience and a reflective mind is needed to fully understand this film.
3. Edward Scissorhands (1990)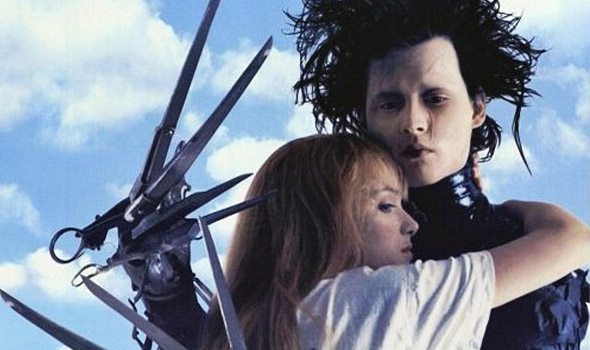 Tim Burton's modern day fairy tale starring Johnny Depp and Winona Ryder in the lead is about an unfinished artificial creation Edward Scissorhands ( Johnny Depp) of a lunatic inventor ( Vincent Price) who has scissors instead of hands. The story told in a simple manner actually exposes the true nature of human beings. Johnny Depp pulls off his first real leading role incredibly. He is the heart and soul of the film (his best performance till date). Depp turns Edward into such a charmer that you fall for him the moment he appears on screen. Tim Burton should have won Oscar for this movie. This masterpiece encompasses ever human emotion. Worth a watch!
2. The Exorcist (1973)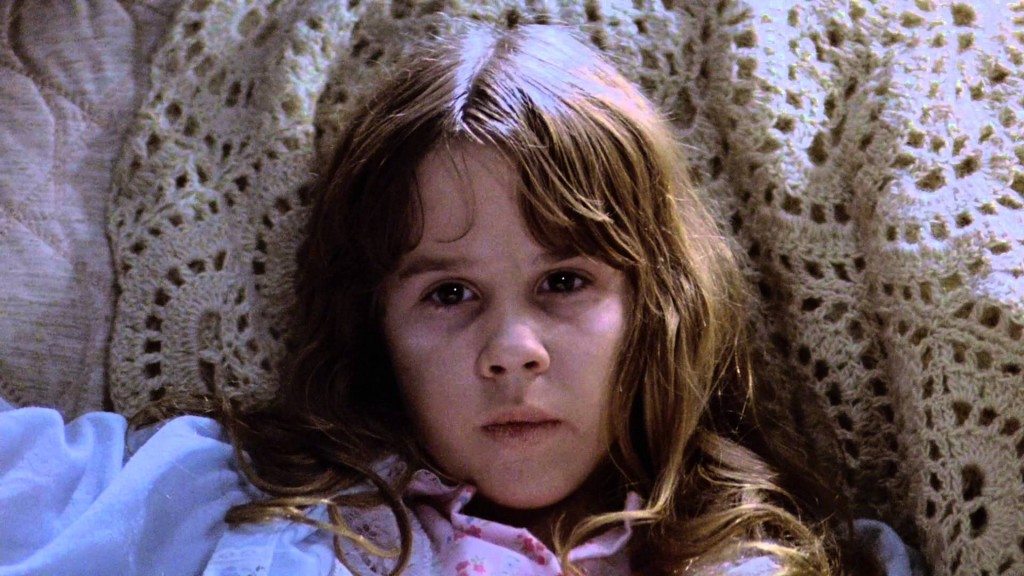 William Friedkin's Best Picture nominee about devil possession and the subsequent exorcism of demonic spirits from a 12-year-old young girl Regan (Linda Blair) is notable for its nauseating and horrendous special effects. It was one of the biggest blockbusters of that time grossing 1.4 billion worldwide. It was nominated for 10 Academy awards and won 2 for Best Adapted Screenplay and Best Sound. The film is laced with gruesome scenes including self-mutilation, Regan's masturbation using crucifix, graphic physical shocks and is supposedly based on a true story. I have never seen a movie that matched the intensity, shock and fright value of this film. Direction is marvellous and there are wonderful performances from Linda Blair and Ellen Burstyn.
Read More: Best Movies That Start With C
1. Eternal Sunshine of the Spotless Mind (2004)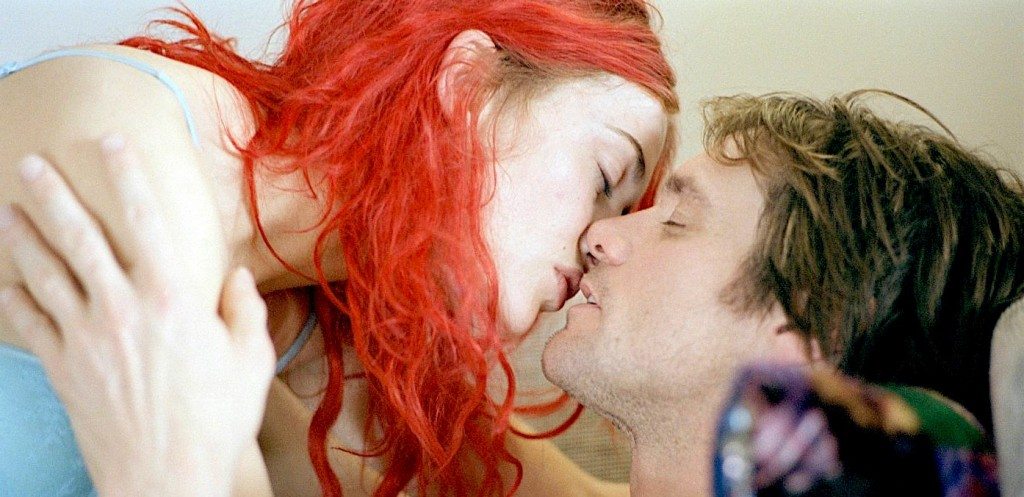 Director Michel Gondry's innovative sci fi rom-com stars Kate Winslet and Jim Carrey in the lead. Kudos to scriptwriter Charlie Kaufman for this bizarre, absurd and yet artful script. The film is about a dysfunctional couple Joel Barish ( Jim Carrey) and Clementine Kruczynski ( Kate Winslet) who undergo an erasure procedure which involves removal of painful memories from brain. The screenplay is fresh and original. The story is a twisted tale but it manages to express the feelings and thoughts of a relationship. It breaks down relationship moment by moment where the happier moment outweigh the bad ones. It actually promotes the concept of living in the present. Jim Carrey and Kate Winslet (Oscar nominated for her role) do an exceptional job in bringing the characters to life in an endearing and realistic manner. It is a cinematic wonder which should not be missed at any cost. Go Experience it!
Read More: Best Movies That Start With Q