The Western is a genre that is more than a hundred years old and still is as popular today. The first Western movie dates back to 1903 when Edwin S. Porter wrote, produced and directed The Great Train Robbery. The Western was the most popular genre in American films till the 1960s. With the rise in popularity of television in the late 40's and 50's, the TV western quickly became an audience favourite and this inflated to such an extent that by 1959, a total of 26 Western TV shows were being telecast during prime-time.
Though TV westerns were initially created for a children-friendly audience, which changed after the two Tv shows- Life and Legend of Wyatt Earp and the television version of Gunsmoke appeared on TV in 1955. From then a steady flow of western TV shows for adults began appearing on television. Here is the list of top old Western TV Shows that one needs to check out!
8. Rawhide (1959-1965)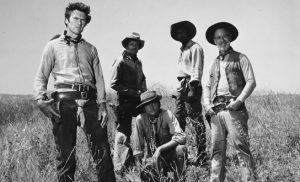 Noteworthy for its realistic depiction of frontier life, Rawhide is one of the longest-running Tv Westerns of all time. Created by Charles Marquis Warren, Rawhide gave the genre its most favourite icon, Clint Eastwood in the breakthrough role of a hot-headed sidekick of a trail boss played by Eric Fleming. The series is set in the 1860s and is about the journey of these two men during a cattle drive from San Antonio to Missouri. Many of the cowboy characters in the series are Southerners who have lost all their properties and lands during the Civil war and have had to take up jobs at plantations, only to be paid a dollar a day for their services. Rawhide was not afraid to face controversial topics in its day, like drug addiction, racism, PTSD, and women's rights. Thus it remains one of the most important Western Tv shows of all time.
7. Wanted: Dead or Alive (1958-1961)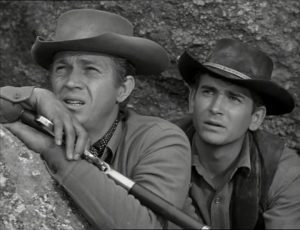 Wanted: Dead or Alive is another important old western TV show where the American audience first laid eyes upon the soon-to-become icon, Steve McQueen. It was a spinoff from an episode of another Tv Western series, Trackdown starring Robert Culp. With his cowboy swagger and cool handling of guns, McQueen's character Josh Randall made a great western hero. Randall's weapon in the series, a shortened Winchester Model 1892 got its famous nickname "Mare's Leg" from this very series. Randall is an ex-Confederate soldier who has turned a bounty hunter with a soft heart. He not only catches the bad guys, but also helps settle family feuds, unjustly jailed or sentenced men, and even helps his captives if they are wrongly accused.
6. Bonanza (1959-1973)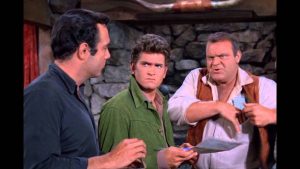 The second longest-running western Tv series on American television, Bonanza follows the story of the Cartwright family, headed by the thrice-widowed Ben Cartwright. Other members of the family include his three sons, each by a different wife. The family lived on a thousand square mile ranch called Ponderosa and had a Chinese immigrant for a cook. The series won numerous Primetime Emmy Awards over the years and its depiction of racism from a compassionate humanitarian point-of-view, its depiction of anti-Semitism and bigotry were way ahead of its time.
5. The Virginian
(1962–1971)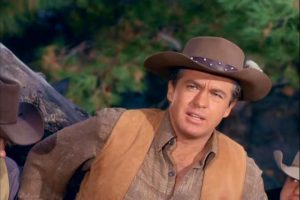 James Drury, Doug McClure and Lee J. Cobb star in this western aired on NBC from 1962 to 1971. Loosely based on a novel by Owen Wister, Drury played the part of the tough foreman of Shiloh Ranch known as The Virginian. His real name was never revealed throughout the length of the show. His character and that of his top hand, Trampas played by McClure were the only two constant characters throughout the length of the show's run. The show had also remained among the top 30 shows of a year throughout '62 to '67. The producers wished to maintain an aura about the show and thus deliberately decided against revealing his real name or any of his backstory. This succeeded in making the Virginian a suspenseful and enigmatic character.
Read More: Best Western Movies