Olivia Munn is one of the most beautiful and attractive actresses in the business right now. Half American and Half Vietnamese, Munn is gifted with unique facial features. She not just has a perfect body but is also strong and fierce in her portrayal of confident and independent women. She is a part of some of the greatest franchise films and insane rib-tickling comedies. Her personality is one of a kind and her energy is contagious.
With that said, here is the list of top Olivia Munn films that make her stand out as a performer.
10. Freeloaders (2012)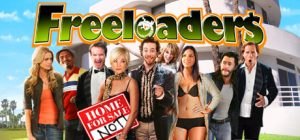 An ensemble comedy film directed by Dan Rosen, it's a rib-tickling story of a group of slackers who derive their lavish lifestyle mooching off a rock star's mansion find their opulent enjoyment threatened when he decides to sell his mansion off. They try to find alternatives to no avail. Then, finally, decide to prevent its sale, simultaneously raising money to e able to buy the mansion themselves.
9. Insanitarium (2008)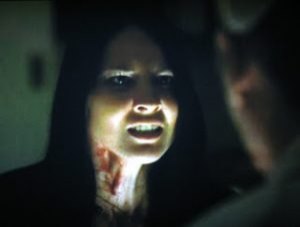 A direct-to-video horror thriller, the movie follows a man Jack, who fakes insanity to resue his sister who has been institutionalized. They become aware of the vicious activities transpiring inside the hospital. A doctor testing questionable compounds on the patients that turn them into Zombies. Munn plays sister Nancy, with whose help, they try to escape the deadly looney bin. Directed by Jeff Buhler, the movie manages to be impactful totally relying on practical effects and prosthetics.
8. Iron Man 2 (2010)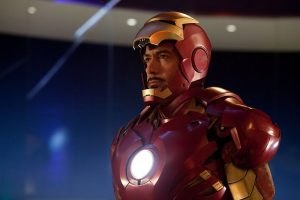 The movie capitalizes on the wit, popularity, and ego of Robert Downy Jr as Iron Man. Tony Stark, now risen to fame, resists government pressure to disclose his plans, fights failing health caused due to his armor, and contends with rivals Vnko and Hammer. An action-packed actioner, Iron Man 2 became a fan favorite. Although Munn features in a limited role, the movie is worth a watch.
7. X-Men: Apocalypse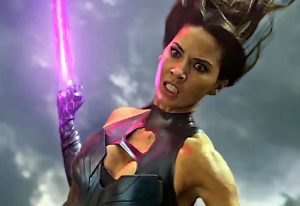 En Sabah Nur, Apocalypse, is one of the ancient mutants, first of his kind, has awakened in 1983. The X-Men must come together to intercept his plans and destroy him. This follow-up boasts of eye-popping special effects and the synergy of the collective group makes the film one of a kind. Olivia Munn plays the character of Psylocke. With her telepathic powers, magic whip and deadly fighting skills, you see Psylocke kicking some butts in the film.
6. Ride Along 2 (2016)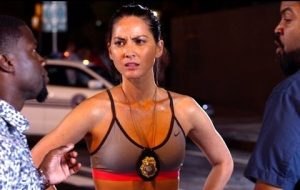 Kevin Hart and Ice Cube teamed up again after the success of the first film. A sequel of the gritty, silly and hilarious buddy cop-com, Ride Along 2 will surely tickle your funny bone. James takes Ben on a mission in Miami to expose a drug racket masterminded by Antonio Pope. With Ben's wedding day approaching, they have limited time to get the work done. They are accompanied by A.J., played by Ken Jeong and a tough hot cop Maya Cruz, played by Olivia Munn.
Read More: Ice Cube Movies
5. I Don't Know How She Does It (2011)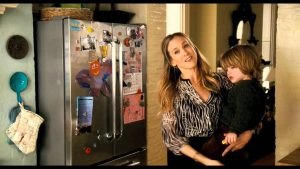 Sarah Jessica Parker plays Katy Reddy, a woman in her thirties, having a seemingly perfect life, a high-end job, handsome husband and two beautiful children. Bu, she struggles to balance all the departments of her life and lives a busy and strained life trying to meet everyone's need and become perfect in all aspects of her life. Olivia Munn plays Momo Hunn, a colleague of Katy, whom she has to deal with.
4. Office Christmas Party (2016)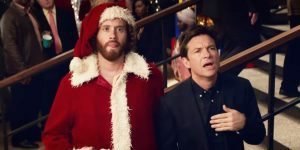 Directed by Josh Gordon and Will Speck, this trainwreck-of-a-film, gave America a laugh ride. Christmas films have to be fanatical. To an extent, mindless, it is a rib-tickling film about a raucous office party, that turns into a mayhem when all the employees cut loose. Olivia Munn stars alongside a solid cast. It includes Jason Bateman, Jennifer Aniston, T.J. Miller and Kate Mckinnon.
3. The Predator/ Predator 4 (2018)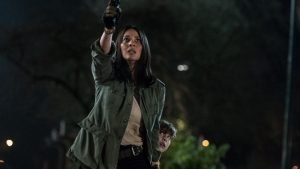 An upcoming film, which was supposed to be released in March of this year, The Predator is the fourth installment in the Predator series. A young boy accidentally triggers the Predators to return to Earth. A group of fearless soldiers, with the help of an eggy science teacher (Olivia Munn), must fight them to save the planet. A pacy, intriguing sci-fi thriller, this Shane Black film is what we all are waiting for.
2. Magic Mike (2012)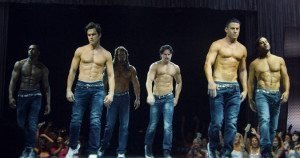 Based on the real-life experiences of Channing Tatum, This Steven Soderbergh film is not just about hot, sinewy strippers, in skimpy clothes. They surely are pleasing to the eyes. But, Magic Mike is more about the nefarious and mean world of the stripping business. The exploitation, the drug peddling and all the constant vying that transpires behind the curtains. Munn plays Joanna, who is in an on-and-off relationship with Mike, played by Tatum.
1. The Lego Ninjago Movie (2017)
The third installment in the Lego movie franchise, this one is comical, colourful, and cute. Master builder Lloyd teams up with his group of friends, a bunch of amateur, undisciplined, modern-day ninjas, to fight evil Garmadon, who happens to be his father. Olivia Munn plays Koko, Lloyd's mother and Lord Garmadon's ex-wife. She is strong and independent and doesn't shy away from standing up to him.
Read More: Robert Downey Jr Movies