7. Doctor Strange (2016)
Possibly MCU and the lead character Doctor Strange are the show stealer in this film, but nonetheless it occupies a vital spot in Rachel's filmography. The 'action film' has made considerable progress and this movie is one that will be associated with quite a while. Ideally, Hollywood understands this is the best approach to make an action movie, and we see business as usual later on. Brilliant acting, staggering illustrations and action scenes, funny humour, complex disclosures, great content and plot, tangible characters, and splendid direction make the movie one of the best in MCU.
6. True Detective Season 2 (2015)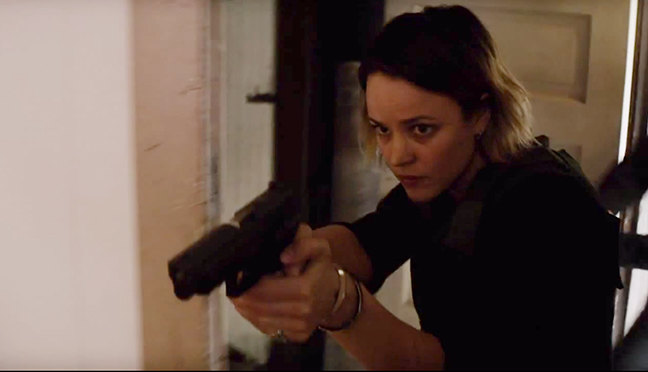 The best addition to season 2 of True Detective was Ani Bezzerides played by Rachel McAdams. After many accused the first season to be sexist, the makers, it seems, decided to answer that by bringing in a strong female character. McAdams as a tough sheriff does an excellent job of giving the rawness and the guile that her characters requires.
5. The Notebook (2004)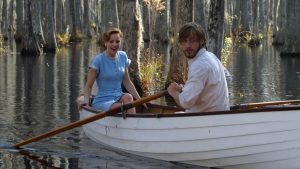 'The Notebook' is a glorified "chick-flick" that comes on top of the list of almost every woman's favorite romantic movies. The critics don't love the movie and it also attracts negative commentary from many sections of the population. But it doesn't make a difference whether you cherish sentimental and romantic films or despise them, 'The Notebook' makes a mark anyway. This is not just a gooey romantic movie, it is more than that. Before the end of the film you will feel an entire pile of feelings. It might not as great as it is glorified to be, but it makes a good watch.
4. Red Eye (2005)
Once in a while you discover movie and are pleasantly surprised by. 'Red Eye' is about a lady on a late night flight who gets made up for lost time by one means or another in a plot to kill the Deputy Secretary of Homeland Security. The exhibitions are strong; McAdams and Murphy did great pieces of works playing the lady in trouble and the bad guy respectively. The content is elegantly composed based off the intriguing plot and the movie had great character graphs, as the group of onlookers we as a whole appreciated the lead characters.
3. A Most Wanted Man (2014)
Great direction, packed and quick screenplay are make this Rachel starer a worth watch. 'A Most Wanted Man' is about a Chechen Muslim illegally immigrates to Hamburg, and where he gets caught in the international war on terror. At a crisp 121-minutes, 'A Most Wanted Man' delivers a story of honesty & crime. Andrew Bovell's Adapted Screenplay is a mix of pure thrills & absorbing twists & turns. Anton Corbijn's Direction is subtly powerful. Though it is a complex script, it is handled effectively. Cinematography, Editing and Art Design, are excellent.
2. Midnight in Paris (2011)
'Midnight in Paris' is an enchanting and surprising film. It is about being lost, at that point finding your way through magic and serendipity. This Woody Allen piece works due to the obvious purity of Owen Wilson's character. The way that he is trampled by his controlling spouse and the way it is played by Rachel McAdams, adds to his affability. The male lead's abnormal experiences are assembled in a natural and entertaining way. The outcome is that we are transported without us breaking our suspension of incredulity.
1. Spotlight (2015)
The movie is about Boston Globe's group of investigative journalists, known as "Spotlight". They work tirelessly around the clock to uncover the recent child molestation cover-ups involving priests at the local Catholic Churches. During their research, the group discover that these cover-ups may go back even further than they had originally thought, even to the Vatican itself. Well acted and well-written, Spotlight handles its dark subject matter very carefully. Although ut would have been easy to exaggerate the heroic nature of the group of journalists. But instead they are shown as regular people who want nothing more than a sense of justice. Though the cast were all fantastic, Mark Ruffalo in particular gives one of the best performances of his career as Michael Rezendes, as do Michael Keaton, Rachel McAdams and Liev Schreiber.
Read More: Alia Bhatt Movies