I'm not going to give a statement on nepotism, but what I can say for sure is that luck is not enough to become a success in any profession. Acting, nonetheless, is an art not bestowed upon someone just because they share DNA with a great actor. Many so-called "star-kids" had to learn this the hard way. Hailing from a family that produced actors who are worshiped among Telugu speaking people across the globe, Ram Charan had to take several re-births, literally on-screen and figuratively off-screen to reinvent himself and become one of the top actors of his generation.
After giving an all-time highest grosser of the Industry just with his second film, Ram Charan would embark on a journey of constant and rigorous criticism. He would make bad movies, give bad performances, but save those movies financially with his stardom. Of course, if he hadn't been the offspring of arguably the biggest superstar of the Industry, he would've been given so many opportunities. Though it may have taken a long time, he has recently established that he's among the elite Telugu actors. The entire criticism he had faced over a decade would fade away in the span of one year and two movies. Here is his journey of eleven movies ranked from worst to best.
PS: Most of his movies are dubbed into Hindi, and can be watched on YouTube.
11. Zanjeer / Toofan (2013)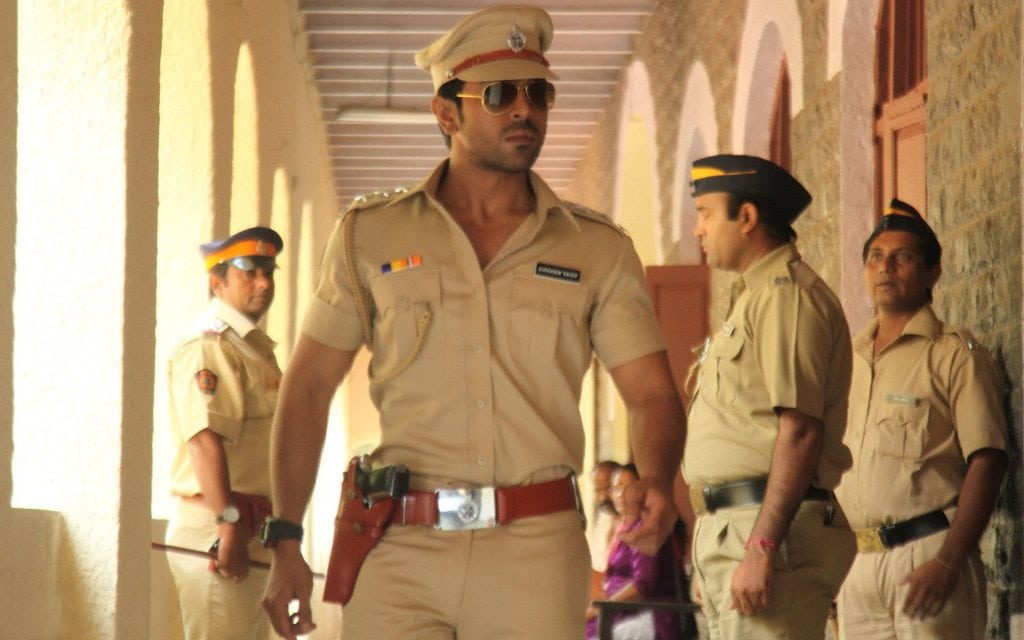 Ram Charan was supposed to enthrall audience across the nation with 'Zanjeer'. Ironically, his career hit rock bottom after the movie. It would have been just a failure, had it been a bad movie. But the movie turned out to be an embarrassment, given his performance. 'Zanjeer' is remaking a classic gone wildly wrong. Every performance in the movie is lethargic, given the lack of any direction. The adapted screenplay is stale and has no excitement of any sorts. The Hindi version is an injustice to the original 'Zanjeer' and the Telugu version suffers from lack of nativity and bad dubbing. 'Zanjeer' would easily make into the list of worst Indian movies ever made, let's just leave it at that.
10. Bruce Lee: The Fighter (2015)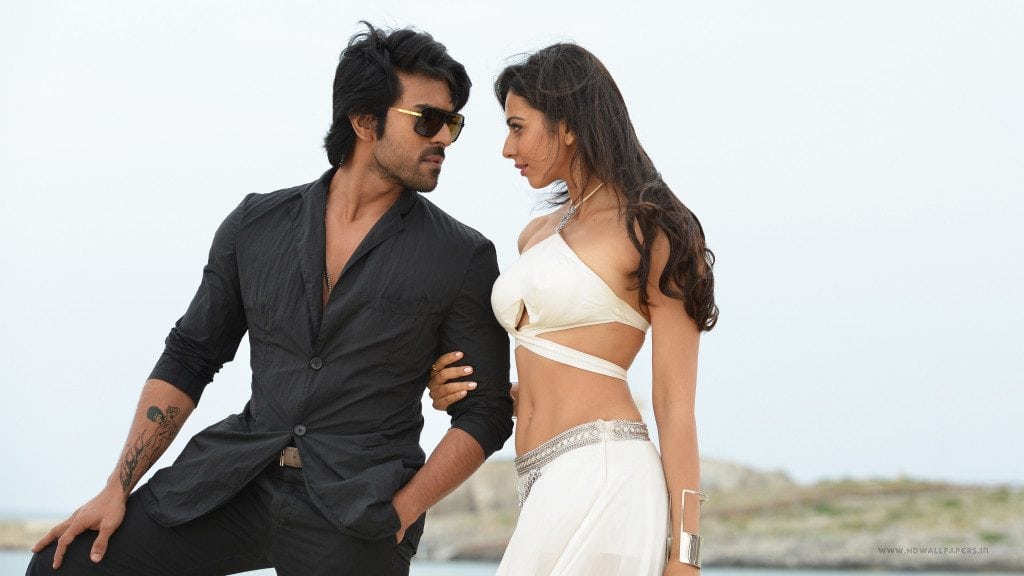 The movie has nothing to do with Bruce Lee and nothing to do with good cinema. 'Bruce Lee: The Fighter' marked the end of a style of filmmaking that plagued Telugu CInema for many years. Similar movies would continue to come but face a similar fate. Bad slapstick comedy, uninteresting writing and poor performances make the film suffer, despite having all the commercial aspects such as a cameo by Chiranjeevi after almost 8 years away from films. Sreenu Vaitla, the director who made classic hits in the similar genre, hit his all-time low and is still facing the consequence of the movie.
9. Racha (2012)
Ram Charan faced commercial success after four years with 'Racha'. But the movie is not too better than the previous two films in the list. The movie started the bad phase that Ram Charan would go through for years. The lack of emotions in Ram Charan's performance is to date, heavily trolled. A steam of similar performance would follow after 'Racha'. The movie has some over the top writing, over the top stunts and over the top performances, enough said. Ram Charan is an excellent actor, probably one of the best dancers in India, and that saves the audience from an override of boredom. In fact, that is the case with all of his bad movies.
8. Yevadu (2014)
'Yevadu' is a rip off of 'Face-off', where the face of one person is ripped off and attached to another. If the writer had ripped off the screenplay from 'Face-off' page to page, it would've been a half decent movie. But the writer decides to add two backstories which are age-old cliches, and that makes the movie extremely tedious to watch. Once the plot twist is revealed, the movie becomes so predictable that one can bet his life earnings on what the climax would be. Despite casting two stalwarts Ram Charan in the lead and Allu Arjun in an extended cameo, the movie fails to engage. Once again, the screen presence of Rama Charn and his long-awaited collaboration with Allu Arjun save the movie from being a total disaster.
7. Naayak (2013)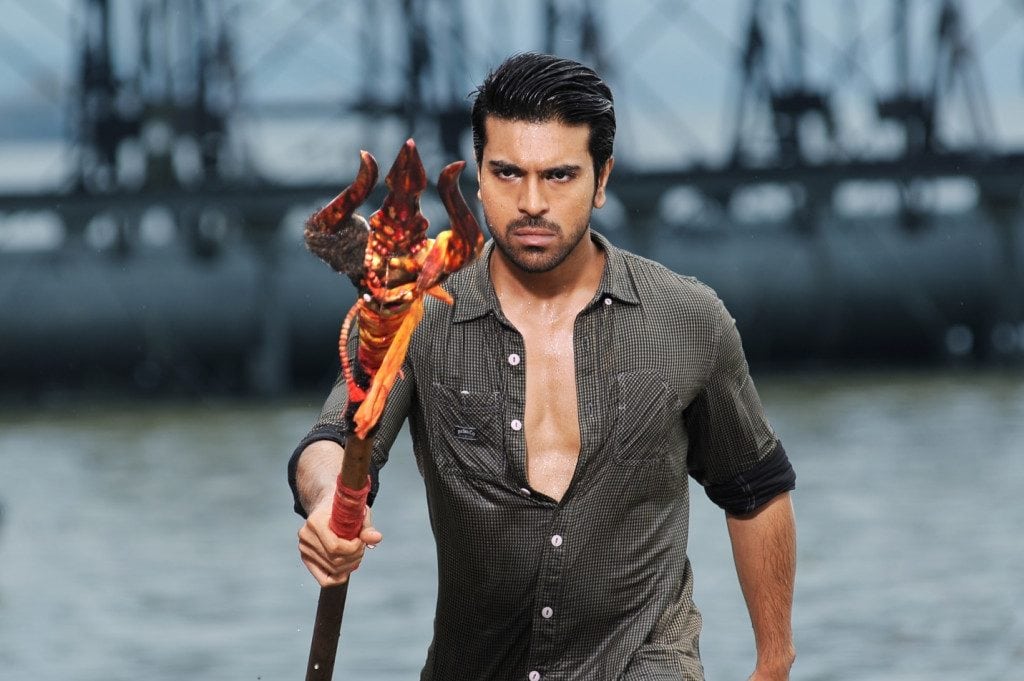 'Naayak' is yet another epitome of cliche movies by Ram Charan. I can tell you the plot in four words, "typical Indian doppelganger story", and you'll understand. The only reason 'Naayak' is above 'Racha' and 'Yevadu' is because of some mindless comedy that works in parts, and few terrific dance movies of Ram Charan. If you're looking to keep your mind away for two and a half hours of popcorn entertainment, give 'Naayak' a try. If not, stay miles away.
6. Govindudu Andari Vaadele (2014)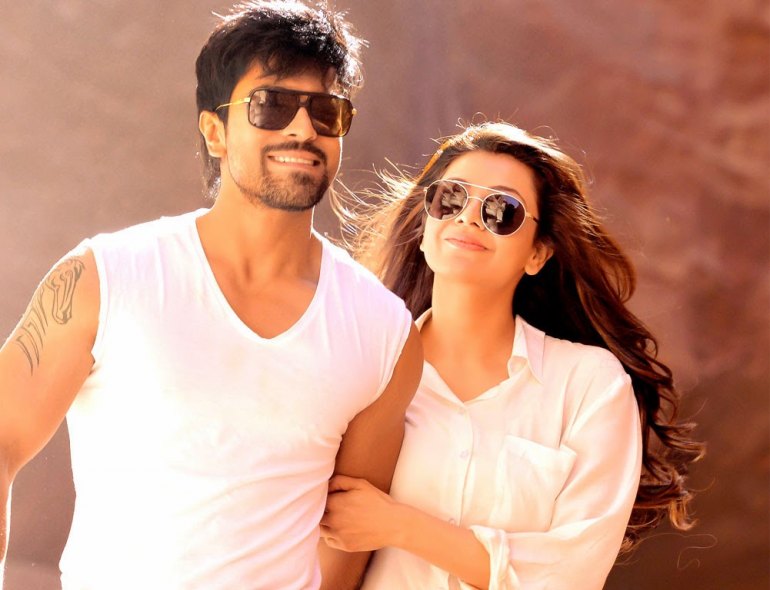 'Govindudu Andari Vaadele' is the story of a son trying to unite his father and his grandfather. The movie tries to talk about ethics, the importance of Indian villages and essence of having a family. This movie had to happen since the previous three movies in this list were the same three movies Ram Charan had acted before, not in the exact order. Unlike those movies, the script demanded more acting from Ram Charan than he was demanded from all the three combined. He did deliver, but the plot and script, on the whole, let the movie down. It is an ages old drama which the director failed to present in an interesting fashion. Perhaps, you can give it a try for some good performances, including the legend Prakash Raj.
Read More: Allu Arjun Movies