Rebecca Hall made her breakthrough after starring in Christopher Nolan's 'The Prestige' back in 2005 and is now a global star. In a span of roughly more than a decade, Hall's career has sky-rocketed from being a little known television star to megastardom. She has already received several BAFTA and Golden Globe nominations, and one from the Academy might not be too distant in the future.
So far the London born star has been solid with her role picking and has already impressed while working with top directors like Christopher Nolan, Steven Spielberg and Woody Allen to name a few. If you haven't heard of her, you will be pretty sure of hearing a lot more about her soon. Here's the list of top Rebecca Hall films so far.
12. The BFG (2016)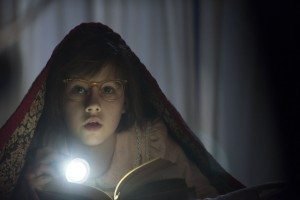 The BFG is a 2016 American fantasy adventure film directed and produced by Steven Spielberg, written by Melissa Mathison and based on the 1982 novel of the same name. It follows an orphan human girl befriends a benevolent "Big Friendly Giant", who takes her to Giant Country. The film stars Mark Rylance, Penelope Wilton, Jermaine Clement and Rebecca Hall.
The BFG is a film that impresses with both its technicality and it's ability of telling a heartwarming story. All performances impresses especially that of Mark Rylance who is able to convince as the big giant and brings it to life.
11. The Gift (2015)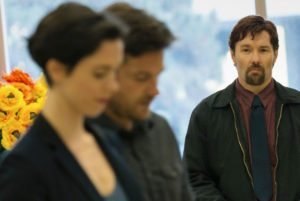 The Gift is a 2015 American-Australian psychological horror-thriller film written, co-produced, and directed by Joel Edgerton in his directorial debut. The film stars Jason Bateman and Rebecca Hall as a couple intimidated by a past figure played by Edgerton. Despite it's mini budget, the film proved to be a huge financial success.
The Gift is a tense, unsettling and expertly crafted psychological thriller that keeps the audience on the edge of the seat. Instead of being a generic horror or psychological thriller, The Gift is an intelligent drama with a lot thrilling moments. Joel Edgerton is creepy as hell in the film.
10. Frost/Nixon (2008)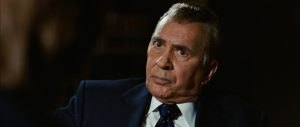 Frost/Nixon is a 2008 British-American historical drama film based on the 2006 play of the same name by Peter Morgan, who also adapted the screenplay. It provides a brief insight on the Frost-Nixon interview in 1977. Directed by Ron Howard, it stars Frank Langella, Michael Sheen, Kevin Bacon and Rebecca Hall.
The film is beautifully pillared by two beautifully nuanced performances from Langella and Sheen. It is a smart and involving film that is carefully and meticulously handled.
9. Please Give (2010)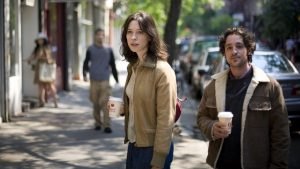 Please Give is a 2010 dark comedy film written and directed by Nicole Holofcener and starring Catherine Keener, Olivier Platt, Rebecca Hall and Amanda Peet. The film focuses on Kate, a lady who is having trouble with her life, marriage and business. Some unexpected situation ensues her to befriend her old cranky neighbour and her granddaughters.
Please Give is a small, modest movie that consists of rich and complex characters who learn to fall in love with. It is basically surprisingly heartwarming coming-of-age film for a few adults who are all passing through different stages of their life. Strong performances and careful directing makes this a fun thought-provoking dramedy.
8. Professor Marston and the Wonder Woman (2017)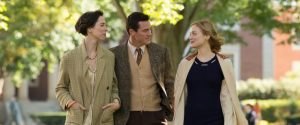 Professor Marston and the Wonder Women is a 2017 American biographical drama film about American psychologist William Moulton Marston, who created the fictional character of Wonder Woman. The film stars Luke Evans as Marston, Rebecca Hall as Mrs Marston and Bella Heathcote as Olive Byrne, the couples lover.
The film deftly blends a beautiful tale of romance with the story of Wonder Woman's origin and her feminist ideals. A fantastic insight on the creation of a now legendary character, the film is even better told due to the strong performances from the three leads.
7. Permission (2017)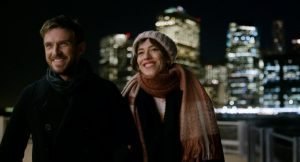 Permission is a 2017 American romantic comedy-drama film written and directed by Brian Crano. It stars Rebecca Hall who is advised by her brother to try out other men before ultimately settling down.
A small simple story made with big charismatic performances from the leads Stevens and Hall. Hall especially is great because she is able to convince as Anna despite the character's surreal indecision. Permission creates a compelling case study of adult relationships.
Read More: Ben Affleck Movies
6. Everything Must Go (2010)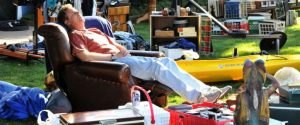 Everything Must Go is a 2010 American comedy-drama film directed by Dan Rush, starring Will Ferrell and Rebecca Hall. The film follows a down on luck salesman who's been fired from his job, and his wife eventually dumping him-and his possessions- on the lawn. He decides to have a giant yard sale.
The film cleverly avoids all the common cliches and is able to deliver the laughs as well as a static study on sadness. It is a gratifying story with a powerful performance from usual funny-man Will Ferrell.
5. The Town (2010)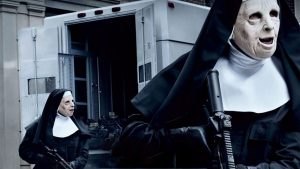 The Town is a 2010 American crime thriller film co-written, directed by and starring Ben Affleck, adapted from Chuck Hogan's novel Prince of Thieves. It stars Affleck himself along with Blake Lively, Jeremy Reiner and Rebecca Hall. The story focuses on a group of men who rob a bank and the consequences they face after the heist.
After Gone Baby Gone, we all learned not to doubt Affleck's directing talent, and in 'The Town' he further proves his chops in the directing department. It is a terrific action set piece that is smartly written and well casted.
4. The Awakening (2011)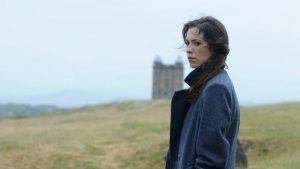 The Awakening is a 2011 British horror film directed and co-written by Nick Murphy, starring Rebecca Hall, Dominic West, Isaac Hempstead-Wright and Imelda Staunton. It follows a lady who is famous for exposing haunted hoaxes, until she finally arrives to a boarding school.
The Awakening is a film that fails to live to its potential but is carried by strong performances to make it a nice old-fashioned supernatural thriller. A film that runs in the same veins of "The Others" and "The Orphanage", it starts out poorly but well makes up for it at the end.
3. The Prestige (2005)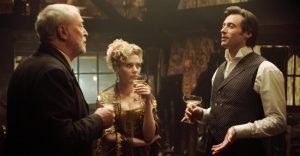 Directed by Christopher Nolan, 'The Prestige' is a 2005 thriller that stars Hugh Jackman, Christian Bale, Michael Caine, Scarlett Johansson and a debuting Rebecca Hall. The film follows two over ambitious magicians whose friendship turns to ruins when they start becoming jealous of each other's success.
As you can expect from any Nolan film, The Prestige is very smart without being pretentious, and is effortlessly able to tell this complex story without confusing the audience. Not only are the dialogues masterfully written, but they have the luxury of being delivered by a wonderful cast. The story is riveting and will leave you open-mouthed.
2. Vicky Christina Barcelona (2008)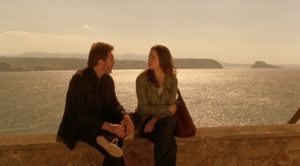 Vicky Cristina Barcelona is a 2008 romantic comedy-drama film written and directed by Woody Allen. The plot centers on two American women, Vicky and Cristina, who spend a summer in Barcelona and begin an illicit affair with a handsome painter. It stars Penelope Cruz, Javier Bardem, Scarlett Johansson and Rebecca Hall.
Vicky Cristina Barcelona is an ambivalent look at human relationships anchored by strong performances from it cast, especially Cruz. The film enchants the audience with the beauty of Spain and a well chosen cast to tell a complex love story.
1. Christine (2016)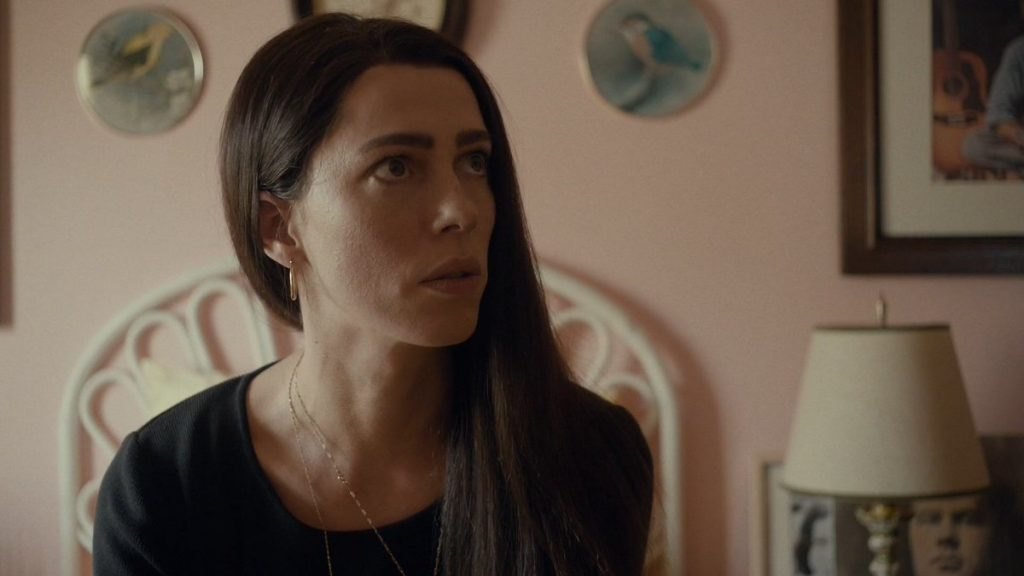 Christine is a 2016 American-British biographical drama film directed by Antonio Campos and written by Craig Shilowich. It stars actress Rebecca Hall as news reporter Christine Chubbuck struggling with depression. The film premiered at the 2016 Sundance Film Festival and was very warmly received.
Christine offers an empathetic look at its subject's public career and painful private life. Rebecca Hall gives one of the great performances of the year as the title character in Christine with both intensity and sensitivity.
Read More: Scarlett Johansson Movies