If entertainment is the main purpose of cinema, then few genres do it better than sex comedies. Ideally, it should be a balance between romance and raunch, as well as humor and vulgarity. Even when these elements don't particularly line up, the films can still be entertaining. Perhaps the reason for this is that they adhere to a fairly simplistic but effective filmmaking formula. The comedy is hardly ever subtle, and sex is ever-present in one form or another. A well-made sex comedy can be such a stress reliever. After a long work day, they can have almost the same effect as a night out with friends. The following movies on HBO Max are bound to do the trick for you.
8. Bull Durham (1988)
'Bull Durham' is a sports romantic comedy film written and directed by Ron Shelton. The plot follows Annie Savoy, a fervent baseball enthusiast, who must choose between two players from the Durham Bulls team for a season-long relationship: the talented yet erratic pitcher Ebby Calvin LaLoosh and the seasoned catcher Crash Davis. As Annie helps shape Ebby's career and bestows upon him the nickname "Nuke," a complex three-way relationship unfolds between Annie, Crash, and Nuke, profoundly changing their lives both on and off the field.
The film stars Kevin Costner as Lawrence "Crash" Davis, Susan Sarandon as Annie Savoy, Tim Robbins as Ebby Calvin Laloosh, Trey Wilson as Joe Riggins, and Robert Wuhl as Larry Hockett. The plot, partly based on Ron Shelton's own experiences, intertwines romance, baseball, and explicit discussions on sexuality. The narrative cleverly juxtaposes the passion and strategy of baseball with the intricacies of romantic relationships, creating a humorous parallel that drives much of the film's comedy. This blending of sports with romance and comedy about human relationships makes 'Bull Durham' a standout sex comedy that both celebrates and pokes fun at the intricacies of love and attraction. You can stream it here.
7. Election (1999)
'Election' is a black comedy film directed by Alexander Payne, who co-penned the script with Jim Taylor based on Tom Perrotta's 1998 novel of the same name. The film is set in Carver High, where Tracy Flick, an overachiever, aspires to become the Student Government's President. As Student Elections are approaching, another teacher, Mr. McAllister, who dislikes Tracy, persuades the dimwitted football jock Paul to run against her. Tracy Flick is appalled by the fact that Paul is even trying to compete.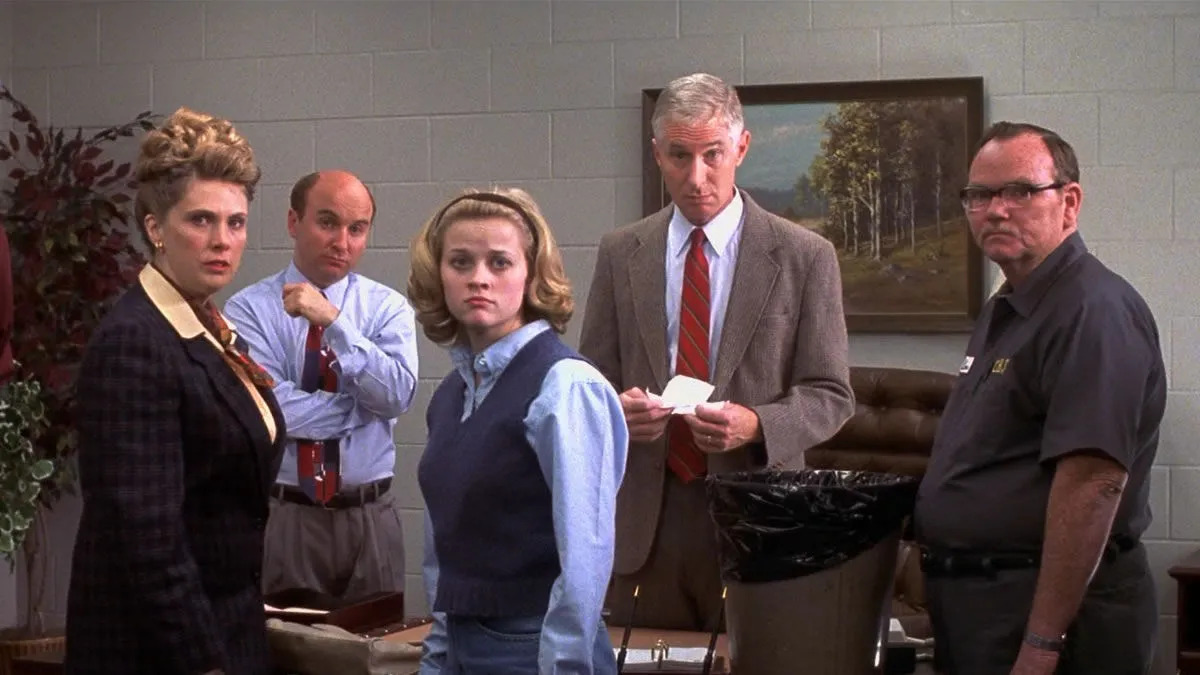 On the other hand, Tammy, Paul's adopted lesbian sister, gets dumped by her girlfriend, who is now dating Paul. Tammy decides to seek revenge on her brother by running for President herself. The film's cast includes Matthew Broderick as Jim McAllister, Reese Witherspoon as Tracy Enid Flick, Chris Klein as Paul Metzler, Jessica Campbell as Tammy Metzler, Phil Reeves as Principal Walter Hendricks, Molly Hagan as Diane McAllister, Colleen Camp as Judith Flick, and Nicholas D'Agosto as Lawrence "Larry" Fouch. You can stream the film here.
6. The Full Monty (1997)
'The Full Monty' is a British comedy film helmed by Peter Cattaneo, set in Sheffield, England during the 1990s. The plot follows six men who are now unemployed after the closure of the town's steel factories. Gaz, the main character, is short on his child-support payments, and his wife threatens to sue Gaz for full custody of their son Nathan. After seeing a long queue of women waiting to see a Chippendales-styled dancing group, Gaz decides to solve his financial problem by forming a male exotic dance group with his own friends.
Gaz decides that their show should be much better than the touring Chippendales dancers and decides that they will go 'The Full Monty,' which means to strip all the way. The film features Robert Carlyle as Gary "Gaz" Schofield, Mark Addy as Dave Horsfall, Tom Wilkinson as Gerald Arthur Cooper, Hugo Speer as Guy, Paul Barber as Barrington "Horse" Mitchell, Steve Huison as Lomper, and Lesley Sharp as Jean Horsfall. Although the film is a comedy, it also touches on important subjects such as men's mental health, father's rights, and homosexuality. You may watch 'The Full Monty' here.
5. Scary Movie (2000)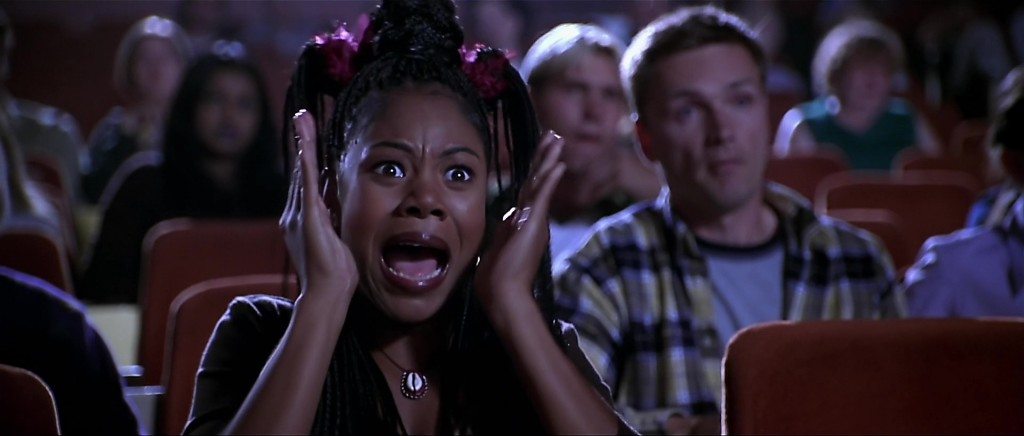 'Scary Movie' is a parody horror film directed by Keenen Ivory Wayans. The film follows a group of dumb teenagers who, after disposing of the body of a man they accidentally killed in a car accident, are being stalked by a serial killer. The narrative flows as the friends try to escape from the annoying news reporter, Gail Hailstorm, and the serial killer. The film features Shannon Elizabeth, Anna Faris, Kurt Fuller, Jon Abrahams, Carmen Electra, Regina Hall, Lochlyn Munro, Dave Sheridan, and Cheri Oteri. You may watch it here.
4. Looking: The Movie (2016)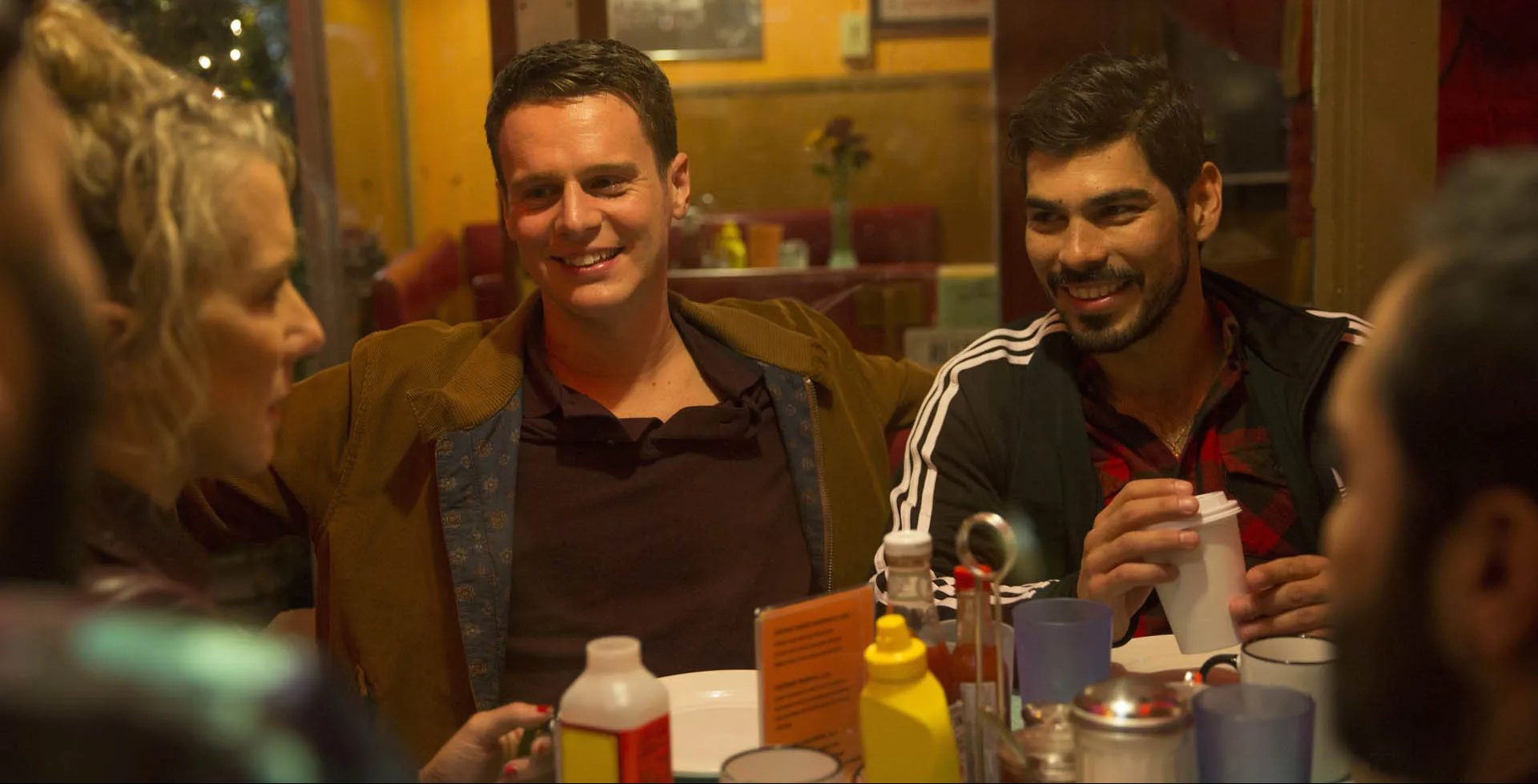 'Looking: The Movie' is a comedy-drama film directed by Andrew Haigh and serves as a sequel to the TV series 'Looking,' which is based on Michael Lannan's short film Lorimer. The plot is centered around Patrick, who returns to San Francisco after moving to Denver for Agustin and Eddie's wedding. At the wedding, he catches up with the old gang, including Dom. The film features Jonathan Groff as Patrick, Frankie J. Alvarez as Agustin, Murray Bartlett as Dom, Raúl Castillo, Lauren Weedman, and Russell Tovey. This sequel offers a sense of closure to the TV series and is full of sexy all-male interludes. You can watch 'Looking: The Movie' here.
3. Jennifer's Body (2009)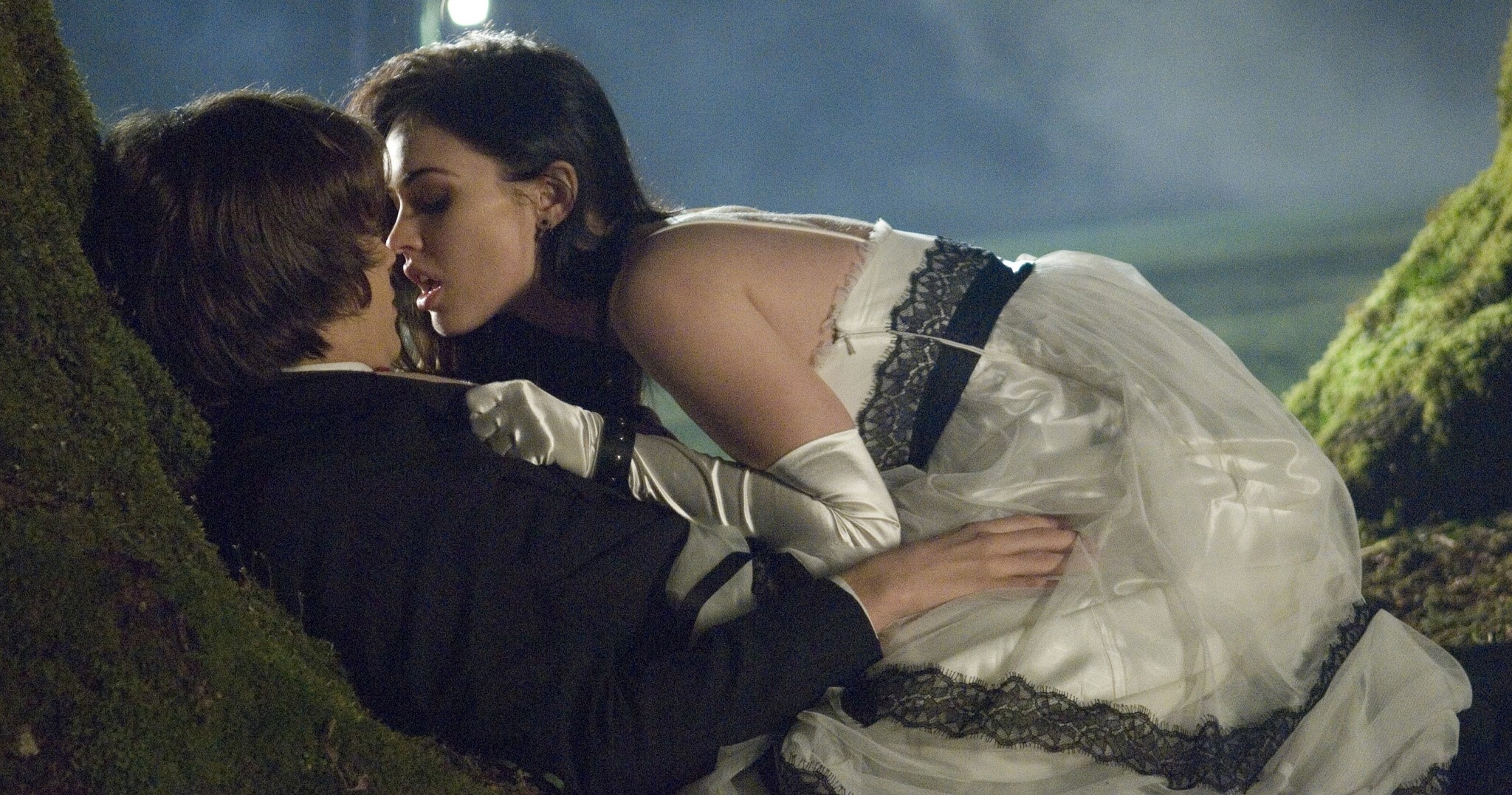 'Jennifer's Body' is a horror comedy film directed by Karyn Kusama. The plot follows Jasmine, a popular high school cheerleader who gets possessed by a demon. Jasmine first seduces her male classmates and then kills them to devour their flesh to survive. When her best friend Anita "Needy" Lesnicki learns about this, she tries every trick in the book to save her boyfriend Chip from Jennifer and the demon. The film features Megan Fox, Amanda Seyfried, J. K. Simmons, Amy Sedaris, Adam Brody, and Johnny Simmons. Feel free to check out the film here.
2. Tie Me Up! Tie Me Down! (1989)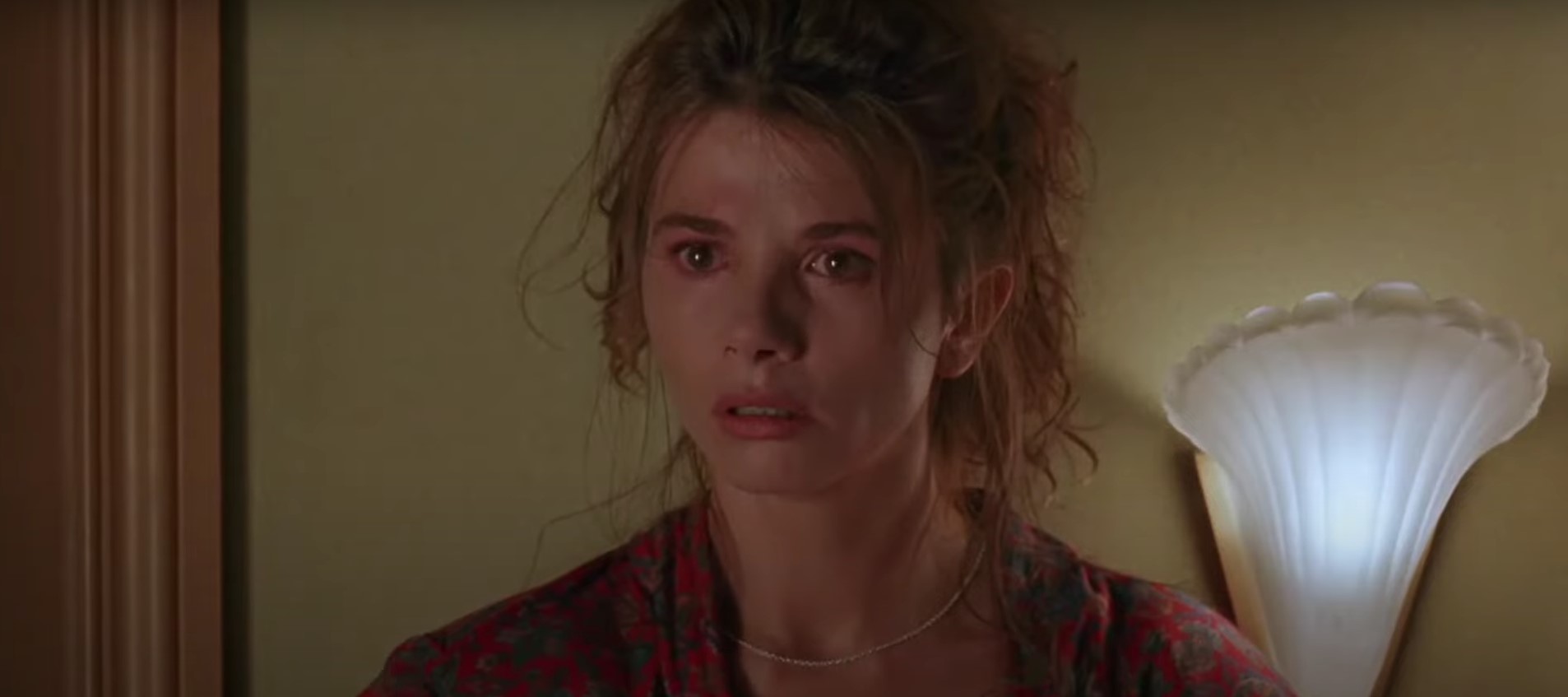 'Tie Me Up! Tie Me Down!' is a delightfully dark sex comedy from Spain. It tells the story of Ricky (Antonio Banderas), a psychiatric patient in his early 20s. After his release from the mental institution, he begins looking for Marina Osorio, a former pornstar turned actress. Ricky is convinced that he is in love with her. They met and had sex during an escape attempt from the institution. After eventually locating Marina, Ricky turns her into his captive, professing his love for her. You may watch the film here.
1. Magic Mike's Last Dance (2023)
'Magic Mike's Last Dance,' the third and final installment in the 'Magic Mike' trilogy, is a comedy-drama film directed by Steven Soderbergh. Mike Lane is forced to take up bartender gigs as he is broke after his furniture business tanked due to the Covid-19 pandemic. A former male stripper turned bartender, Mike is approached by the wealthy socialite Maxandra Mendoza for a private dance. After a passionate night, Maxandra offers Mike $60,000 to choreograph a dance production in London. The ensemble cast includes Channing Tatum as Magic Mike, Salma Hayek Pinault as Maxandra Mendoza, Ayub Khan Din, Jemelia George, Juliette Motamed, Vicki Pepperdine, Gavin Spokes, and Alan Cox as Roger Rattigan, Maxandra Mendoza's estranged husband. You can watch the movie here.
Read More: Best Sex Comedies of All Time