For years, we have been quenching our thirst for manufactured horror and gore with the genre of slasher movies. Our filmmakers and writers are generous enough to flood us with gore and horror at various degrees of tolerance levels. Besides providing entertainment at the cost of our fear factor, slasher movies also function as an escape route to evade similar real-life situations. From the beginning, it hasn't been for the feeble hearts. Slasher movies are always in demand for their thrilling horror and chilling settings. Netflix addresses this need and has curated an impressive list of slasher movies. The list includes teen horror movies, 90s slasher movies, and modern and classic slasher films.
12. Coming Home in the Dark (2021)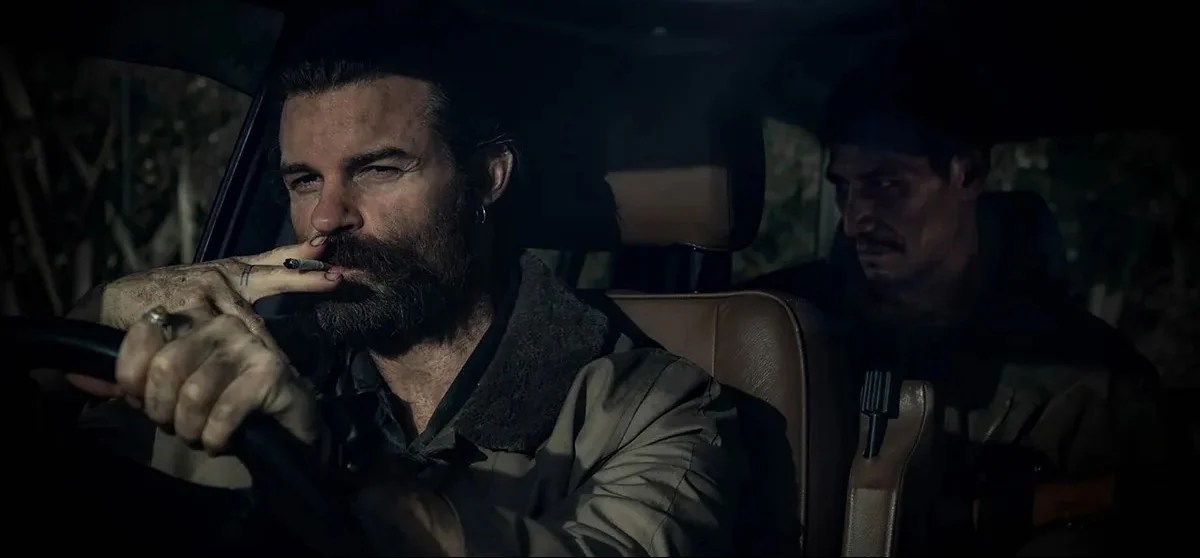 'Coming Home in the Dark' is a gripping thriller that unfolds as a family's peaceful outing takes a sinister turn when they encounter two mysterious drifters. Directed by James Ashcroft, the film delves into psychological horror, intensifying as the strangers reveal a dark connection to the family's past. While not a traditional slasher, it incorporates elements of the genre with its intense and suspenseful scenes, relentless pursuit, and themes of survival. The movie skillfully navigates the psychological and physical terror, keeping viewers on edge, making 'Coming Home in the Dark' a compelling addition to the thriller and slasher genres. You can stream it here.
11. Texas Chainsaw Massacre (2022)
Based on the characters developed by Kim Henkel and Tobe Hooper, 'Texas Chainsaw Massacre' is the ninth installment in the franchise and is a prequel to the 1974 film of the same name. The slasher movie follows Melody, Dante, Lila, and Ruth as they try to breathe a new life into the Texas town of Harlow by helping develop a heavily gentrified area. Nearly five decades have passed since the killing spree that shocked everyone, and the young entrepreneurs are hopeful for a better tomorrow. Unfortunately, things take a turn for the worse, and all their hopes are dashed when they encounter the legendary killer Leatherface, who is just as ruthless as he used to be 50 years ago during the killing spree of 1973. You can watch it here.
10. Killer Book Club (2023)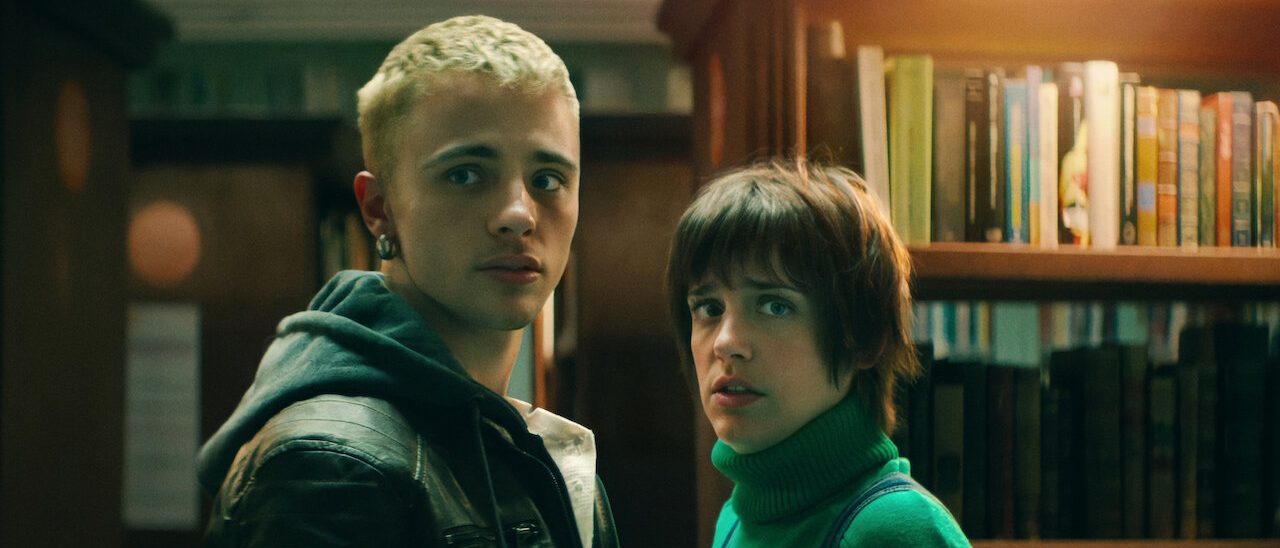 In Carlos Alonso Ojea's Netflix film 'Killer Book Club,' a gripping narrative unfolds as a close-knit group of friends, united by their shared passion for horror, faces a deadly trial. Triggered by a fatal accident stemming from a costume prank and veiled by a sworn oath, their eerie past attracts the attention of a malevolent clown. As a mysterious author emerges, wielding their blood-soaked history as a weapon, the group is thrust into jeopardy. With each chapter of a macabre novel spelling doom for one, suspicion breeds discord, leading to a campus battle for survival. Amidst distrust, anyone could be the next victim or the sinister orchestrator behind it all. You can watch the movie here.
9. Fear Street: Part Two – 1978 (2021)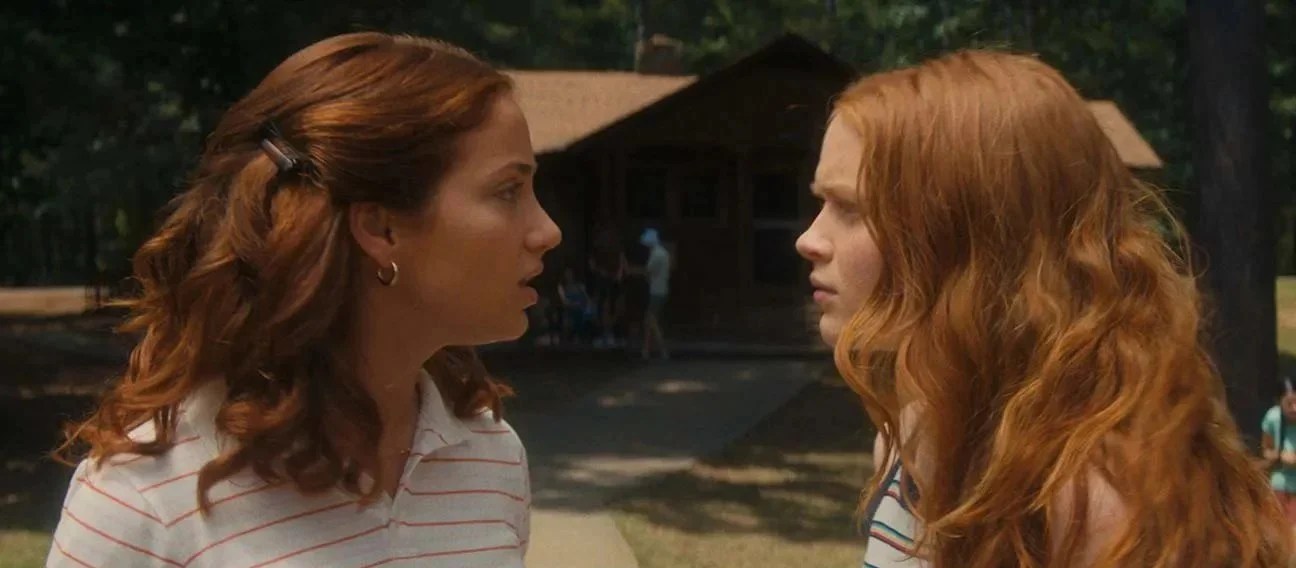 In 'Fear Street: Part Two – 1978,' the horror saga unfolds further as it transports viewers back to the cursed town of Shadyside. Directed by Leigh Janiak, this installment delves into the sinister events of 1978, revealing the origins of the malevolent force plaguing the town. The narrative centers around the summer camp massacre, where two sisters, played by Sadie Sink and Emily Rudd, confront the murderous legacy that threatens to consume them. With a mix of nostalgic 70s aesthetics, compelling characters, and relentless suspense, the film expertly blends slasher tropes with a gripping storyline, keeping audiences on the edge of their seats as the haunting mystery deepens. You can stream the movie here.
8. Nobody Sleeps in the Woods Tonight 2 (2021)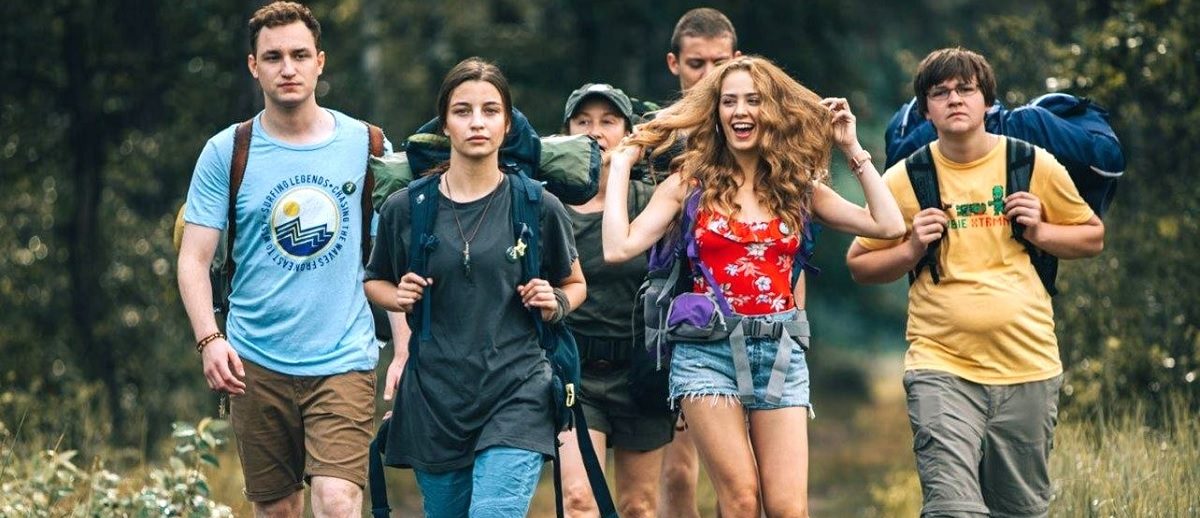 Directed by Bartosz M. Kowalski, 'Nobody Sleeps in the Woods Tonight Part 2' continues the chilling narrative of its predecessor, a Polish supernatural horror slasher film. The plot unfolds when the sole survivor of a gruesome massacre experiences a harrowing incident, compelling an apprehensive rookie cop to confront his fears and prevent the escalation of further carnage. As suspense and horror intertwine, the film promises a gripping continuation of the nightmarish tale, delving into the psychological and supernatural elements that made the first installment an unsettling and intense experience. You can watch the movie here.
7. There's Someone Inside Your House (2021)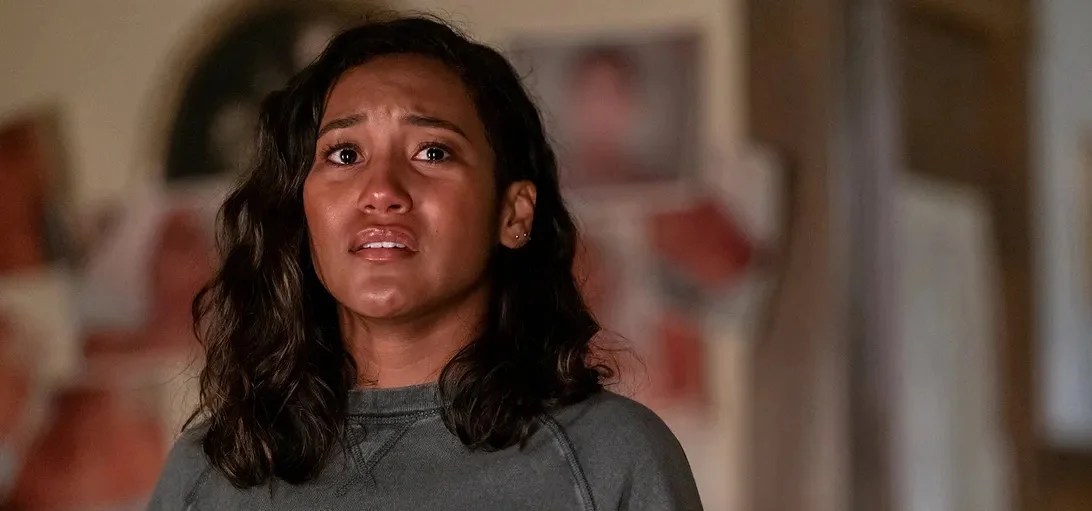 Makani Young is an ordinary young adult who moves to a seemingly peaceful small town in Nebraska from Hawaii to live with her grandmother. She soon makes a few friends at her new school, but when the time for graduation comes closer, a killer determined to ruin the lives of innocent students like her begins to terrorize them one by one. The masked murderer soon targets Makani's classmates, and it becomes painfully clear that no one will be safe if they fail to reveal the identity of their assailant. Based on Stephanie Perkins's novel of the same name, 'There's Someone Inside Your House' is, therefore, a great watch for fans of slasher horror movies as it keeps viewers on the edge of their seats from the start to the very end. You can watch the movie here.
6. The Babysitter: Killer Queen (2020)
'The Babysitter: Killer Queen' successfully carves its niche as a standout slasher film with its perfect blend of horror and humor. Directed by McG, the sequel to 'The Babysitter' brings back the devilishly entertaining characters for another round of gory mayhem. The film excels in delivering inventive and over-the-top kills, maintaining a thrilling pace throughout. The witty dialogue and charismatic performances, especially from Judah Lewis and Samara Weaving, enhance the movie's appeal. With a mix of nostalgia, clever writing, and a high body count, 'The Babysitter: Killer Queen' earns its stripes as a satisfying and enjoyable addition to the slasher genre. You can watch it here.
Read More: Best Terrorism Movies on Netflix
5. Fear Street Part One: 1994 (2021)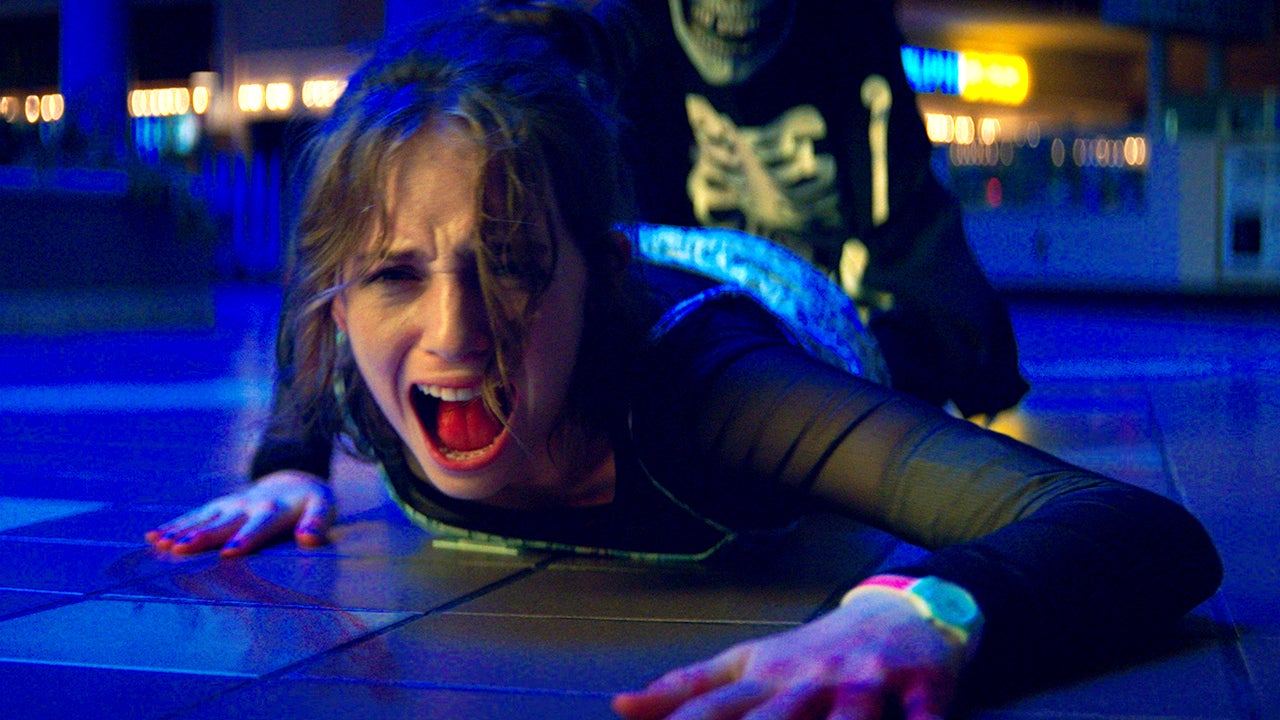 With violent crimes being a regular part of Shadyside's day-to-day life, it has started getting referred to as the murder capital of the world. But when an unmotivated massacre occurs, the details of the incident appear foreign even to people who have lived there for decades. As evil forces set their eyes on causing even more death and destruction, a group of teenagers determined to protect their beloved town from more violence decides to unravel the dark mystery behind the curse that is responsible for the centuries-old history of bloodshed and supernatural incidents. 'Fear Street Part One: 1994' is inspired by R. L. Stine's book series of the same name, and it stars Kiana Madeira, Olivia Scott Welch, and Benjamin Flores Jr. You can stream the movie here.
4. Fear Street: Part Three – 1666 (2021)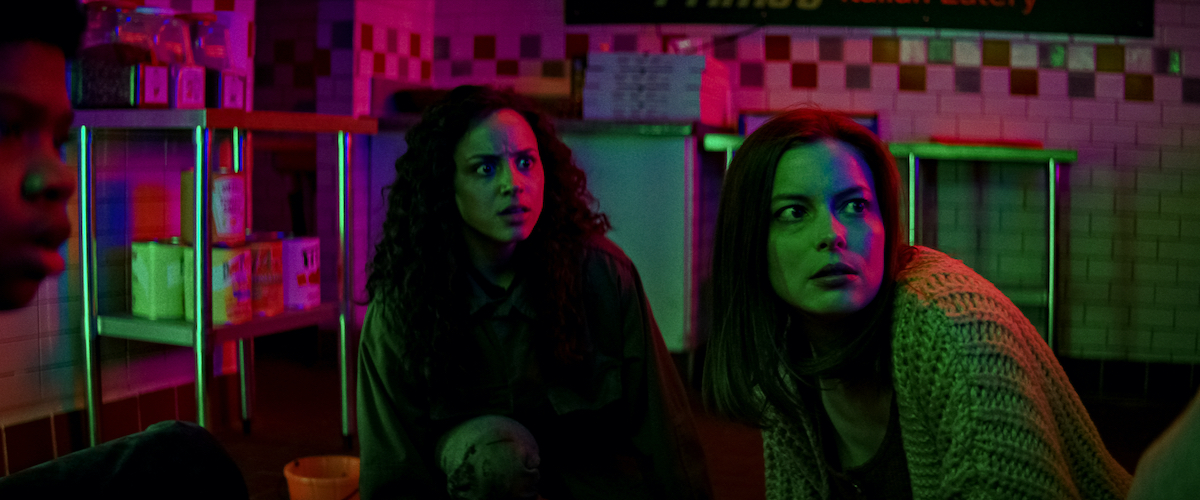 'Fear Street: Part Three – 1666' delves deep into the roots of the Fear Street curse, transporting viewers to the sinister year of 1666. Directed by Leigh Janiak, the film unravels the dark history behind Shadyside's malevolent force. As the narrative unfolds in a period setting, it expertly blends historical horror with the slasher genre's quintessential elements. The movie intricately weaves a tale of witch trials, betrayal, and supernatural horror while still delivering the visceral thrills associated with the slasher genre. You can watch the movie here.
Read More: Best Sports Movies on Netflix
3. Gerald's Game (2017)
'Gerald's Game' starts on a relaxed and refreshing note when Carla Gugino sets on a romantic weekend retreat with her husband. But what begins as an erotic sex game turns out into a claustrophobic nightmare when her husband drops dead, leaving Carla handcuffed to the bed. Carla sinks deep into a world of visions, faces, sounds, the darkest of secrets, and unfathomable horror in the remote lake house, with her husband's lifeless, cold body lying beside her. Based on Stephen King's novel of the same name, 'Gerald's Game' is a compelling piece of gore and sexual fantasies, heightened with an extra dose of horror. You can watch the film here.
2. Nobody Sleeps in the Woods Tonight (2020)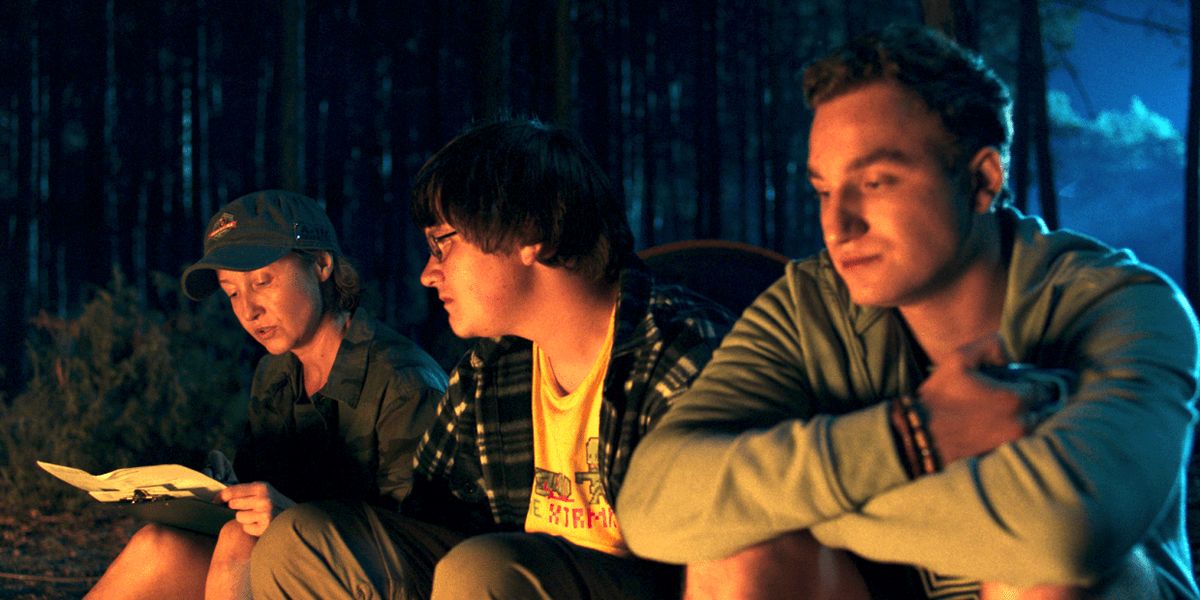 Directed and co-written by Bartosz M. Kowalski, 'Nobody Sleeps in the Woods Tonight' is a Polish supernatural horror slasher film that stars Julia Wieniawa-Narkiewicz, Michał Lupa, and Wiktoria Gąsiewska. The movie revolves around a group of technology-addict teenagers who decide to go to a rehabilitation camp in the forest, hoping that it will have a positive impact on their lives. Unfortunately, their trip turns out to be a test of friendship and courage as a devious force hell-bent on taking their lives decides to go after them. You can watch the movie here.
Read More: Best Action Movies on Netflix
1. Prom Night (2008)
'Prom Night' reimagines the horror classic with modern flair, infusing it with sleek visuals and contemporary suspense. Directed by Nelson McCormick, the film follows Donna (played by Brittany Snow), a high school senior whose prom night becomes a nightmare when a disturbed teacher with a dark obsession crashes the event. The movie excels as a slasher with its tense pacing, jump scares, and inventive kills. While it pays homage to the original, it also brings a fresh approach, making it a good slasher for audiences who appreciate a mix of nostalgia and modern horror sensibilities. You can watch the movie here.
Read More: Best Revenge Movies on Netflix