Revenge is one of the basest and purest forms of human expression. Whenever something wrong is done to us, we tend to take revenge to balance the equation. Even the system of justice in which society operates is nothing but a formal way of exacting revenge for something done wrong. Turn this concept towards the fairer sex, and "hell hath no fury" comes to mind. Netflix offers a bunch of great movies that invite you to dive into a world where fierce femmes reign supreme, grudges are lethal, and payback is a dish best served by the ladies. Get ready for a thrilling ride through the realm of female revenge movies – where vengeance has never looked this fabulous!
7. Kingdom: Ashin of the North (2021)
'Kingdom: Ashin of the North' is a feature-length spin-off of the South Korean zombie historical fiction series 'Kingdom' and follows Ashin, the mysterious woman Crown Prince Lee Chang's party encounters while trying to find the source of the infection. In the film, Ashin is the daughter of the head of the Northern village of Seongjeoyain. After her mother is killed along with the rest of the villagers and her father is taken by the Pajeowi, Ashin grows up in a Joseon garrison, performing odd jobs and often being sexually assaulted by the soldiers in the garrison.
When she is instructed to spy on the Pajeowi camp, she finds her father, now amputated. She grants his request to kill him before setting fire to the camp. Upon returning to the garrison, she finds evidence connecting the Joseon captain to the massacre in her village, prompting her to turn her desire for revenge against the people of Joseon. You can watch the movie here.
6. Sweet Girl (2021)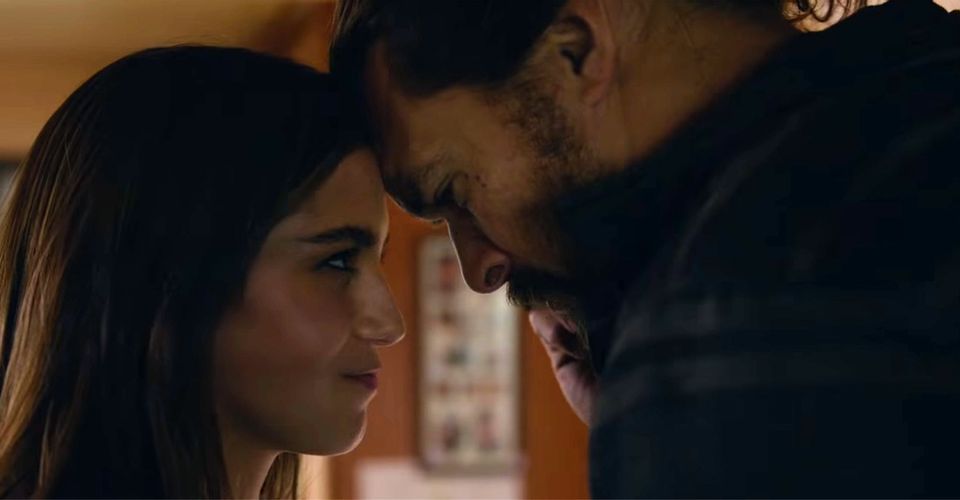 Directed by Brian Andrew Mendoza, Netflix's 'Sweet Girl' is a rare example of a film that blends smart narrative with high-octane action. The plot follows Ray Cooper (Jason Momoa), a working-class man with a loving wife, Amanda (Adria Arjona), and daughter, Rachel (Isabela Merced). Their happy life in Pittsburgh, Pennsylvania, is shattered after Amanda is diagnosed with cancer. The family spends their entire savings on her treatment. When everything else fails, the doctors suggest an experimental treatment developed by a company named BioPrime. But before the drug can be administered to Amanda, BioPrime stops its release to hike up the price. After Amanda's death, Ray seeks justice and eventually revenge. The film makes it to this list because of a massive twist toward the end of the story, which turns the entire narrative on its head. You may watch the film here.
5. Sentinelle (2021)
A Julien Leclercq directorial venture, the French action film 'Sentinelle' revolves around Klara (Olga Kurylenko), who, while serving as an interpreter in the French Army, is traumatized after watching a young boy blow himself up during Opération Chammal. After returning home, she goes out together with her sister Tania one evening. They are separated, and the following morning, the authorities inform Klara that someone has brutally beaten up and raped Tania. The investigation soon links what happened to Tania to the son of a Russian tycoon, both of whom are protected by diplomatic immunity.
Seeking justice for her sister, Klara tracks the son, Yvan Kadnikov, down, who adamantly claims that he didn't rape anyone. When Klara secretly gets into the Kadnikov home to locate Yvan, the security captures her, and the father, Leonid Kadnikov, nonchalantly admits that he was the one responsible for what happened to Tania. Feel free to check out the movie here.
4. Do Revenge (2022)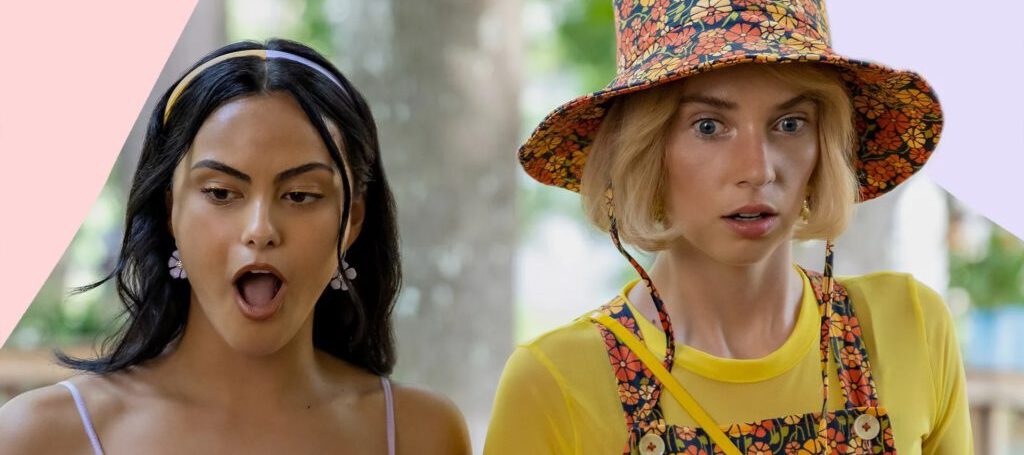 'Do Revenge,' a teen black comedy helmed by director Jennifer Kaytin Robinson and co-written with Celeste Ballard, features a star-studded cast including Camila Mendes, Maya Hawke, Austin Abrams, Rish Shah, and Sarah Michelle Gellar. Loosely inspired by Alfred Hitchcock's classic 'Strangers on a Train' (1951), the plot revolves around Drea, a popular teenager seeking retribution against her boyfriend for sharing her intimate video, and Eleanor, an exchange student haunted by a disturbing rumor. The two adolescents join forces, embarking on a darkly comedic journey as they unite against their tormentors, weaving a tale of vengeance and camaraderie in this gripping teen thriller. You can check out the film here.
3. Girl's Revenge (2020)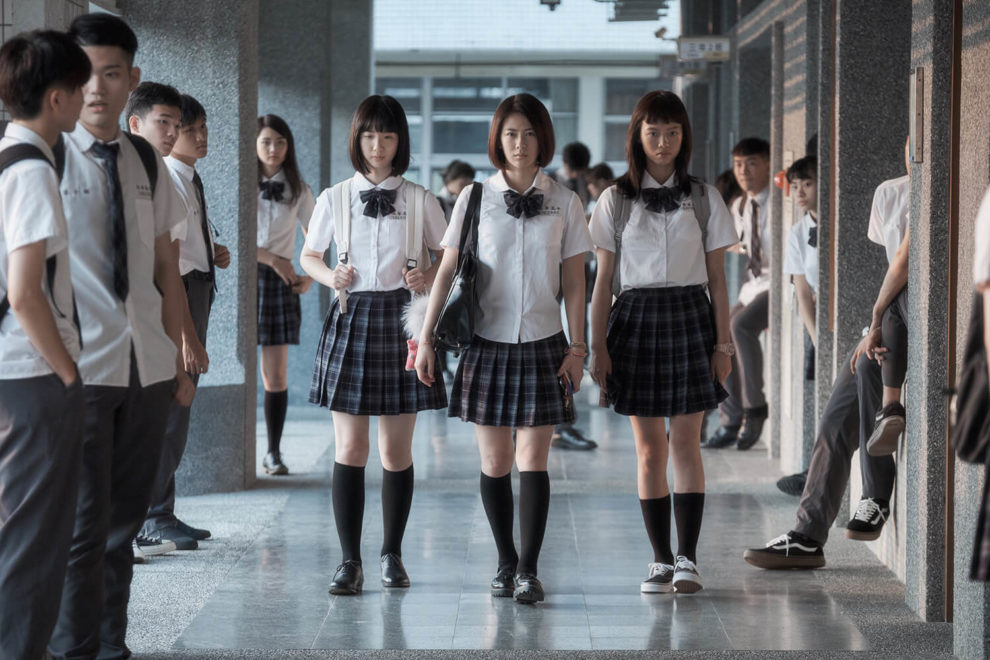 Starring Wang Yu Ping, Yuri Chen, Shiny Yao, Edison Song, and Pii Liu, 'Girl's Revenge' is a mystery drama movie that recounts a harrowing story of bullying and revenge. The Weica Wang directorial centers upon a controversial mockery and bullying of a school student whose sex video is filmed during a party without her consent. While Ren Li-cha is isolated, her video is widely circulated, and with each passing day, the bullying gets even more intense and relentless. Most of the students ignore Ren's abuse or just take part in it, but a transfer student named Wu Yun-heng vows to do something about it. However, as she investigates the case and gets closer to the truth, it becomes obvious that Yu-heng's findings will change the school forever. You can watch 'Girl's Revenge' here.
Read More: Best Psychopath Movies on Netflix
2. Kate (2021)
Directed by Cedric Nicolas-Troyan, 'Kate' is a high-octane action thriller film that revolves around the eponymous character (Mary Elizabeth Winstead), an elite assassin-for-hire. Raised by her handler, Varrick (Woody Harrelson), Kate breaks one of the few codes she has in her work: Killing someone in the presence of a child. She subsequently tells Varrick that she will quit her volatile job after one more assignment. But after she is poisoned with Polonium-204 by a man she sleeps with, she learns that she has acute radiation poisoning and a day to live. This prompts Kate to embark on a path of vengeance against those responsible. She eventually finds the man who did the actual poisoning but discovers that he was forced to do so by a yakuza affiliate. Her journey of blood and violence leads her to Ani, the very girl who saw Kate kill her father. You may watch the movie here to find out what eventually happens.
1. Peppermint (2018)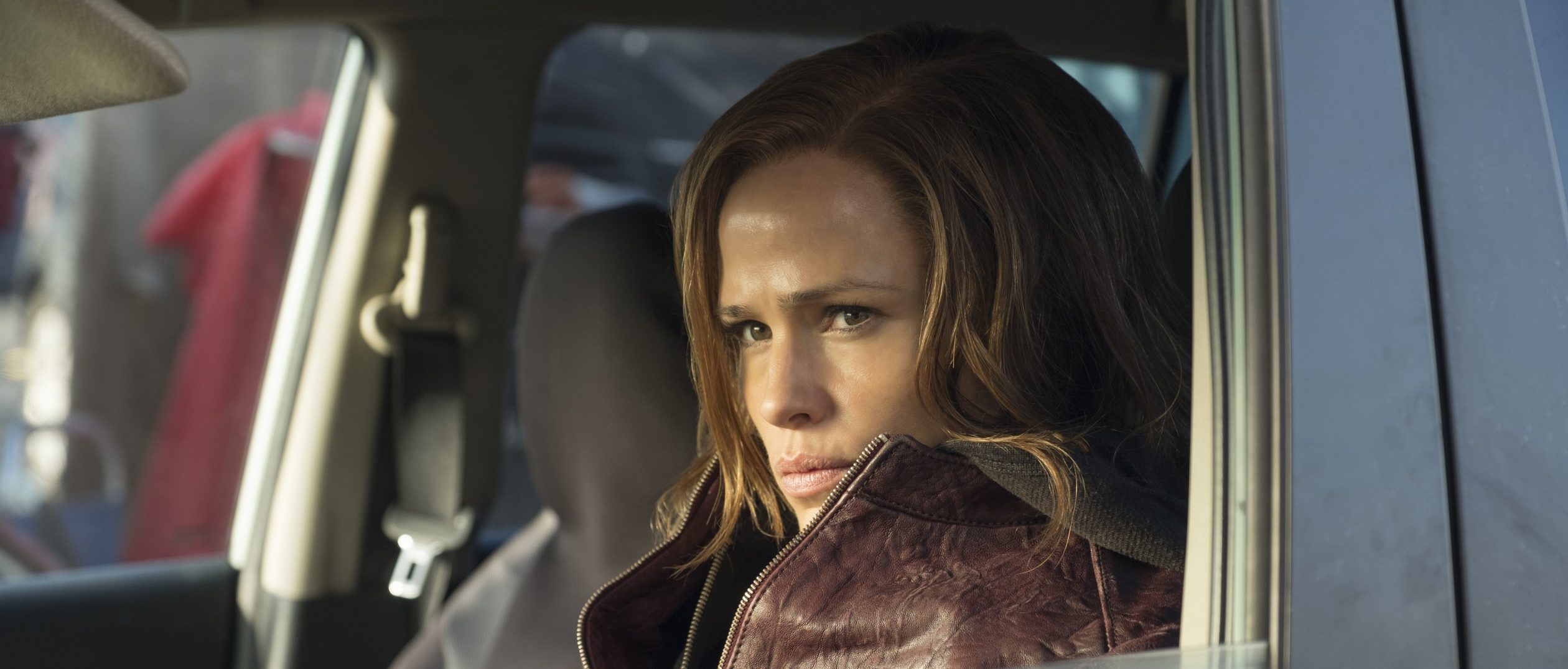 'Peppermint' is an action thriller directed by Pierre Morel and stars Jennifer Garner, Cailey Fleming, Juan Pablo Raba, and John Ortiz. It tells the story of Riley North (Garner) whose husband and ten-year-old daughter are gunned down by the Garcia cartel. After the murderers are allowed to go scot-free by the court, thanks to a corrupt system, a pained Riley disappears only to return five years later as a changed woman. She is trained, skilled, angry, and bent on revenge on all those who deserve to be brought to justice. However, her justice is served cold just like her revenge. You may watch 'Peppermint' here.
Read More: Best BDSM Movies on Netflix