Television has always reinvented itself with newer varieties of shows, but the survival TV shows are a special breed. People here take on real life-threatening challenges and survive the most perilous terrains known to man. These show hosts and participants put themselves in danger, film everything, and somehow manage to come out alive. Here is the list of top TV survival shows that have thrilled and mesmerized audiences and we should check them out as well.
8. Alone in The Wild (2005)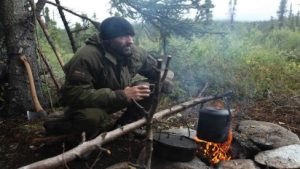 This2009 documentary series commissioned by Channel 4 sees filmmaker and extreme photographer Ed Wardle as he tries to survive all alone for three whole months at Dog Pack Lake in the Yukon Territory of Canada. Wardle alone created and filmed the entire project. However, the project ran for only three episodes where Wardle hunted down two porcupines and lived on berries he gathered. Wardle began losing weight quickly with his heart rate going down to as low as 28 bpm. Wardle managed to survive the peril for about 50 days till he had to call for a rescue plane which lifted him away to safety.
7. Dude, You're Screwed (2013-2014)

This survival show premiered on the Discovery channel in 2013. Here, the best of the best in the world of survival take turns dropping each other in perilous locations, the objective being to re4ach civilization within 100 hours. they can use only the survival kit provided and whatever they can sneak in along with it. Locations included the Namib Desert, Tanzania, Canadian Rockies, Chile and even Transylvania among many others.
6. Out of the Wild (2008-2011)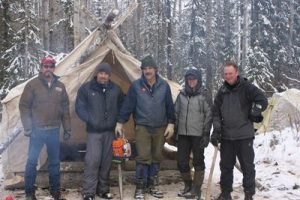 While the first season was known solely as The Alaska Experiment, this series began to be called Out Of The Wild from the second season onwards. Here volunteers from urban backgrounds use their survival skills in the back county of Alaska during the fall and winter. The third season, however, moved to Venezuela though keeping the format same. Not all volunteers could go through with the entire journey, they had to give up and ask for help.
5. Naked And Afraid (2013-)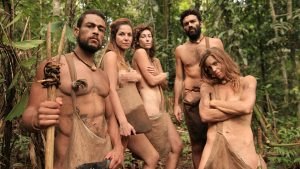 This survival TV show premiered on Discovery Channel in June 2013. Here each episode covers a man and a woman who meet for the first time and have to survive together for 21 days without any clothes or resources whatsoever. They wear identical beads which act as microphones and each participant is allowed to bring with her/himself one object that might be helpful. The seventh season of this successful TV series premiered on Sunday, March 5, 2017.
4. The Colony(2009-)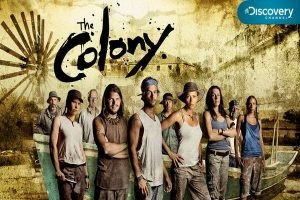 Unlike the other shows on this list, The Colony is not set in real-life locations, but in a simulated post-apocalyptic world. While the first season was themed on life after the collapse of civilization, the second season was based on the world after an apocalyptic viral outbreak. The first season premiered on Discovery Channel on July 21st, 2009 and the second season. Each season follows ten cast members in their quest for survival, with one participant winning the event at the end.
3. Man vs. Wild (2006-2011)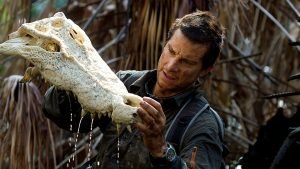 Hosted by the legend Bear Grylls himself, this series follows him as he tackles the remotest and wildest parts of the planet, divulging extremely important survival strategies along the way. The show is called Man vs. Wild in USA, Canada, New Zealand, Australia and India, whereas in the United Kingdom it is known as 'Born Survivor: Bear Grylls'. In each episode, Grylls is stranded in a wild region with his film crew, where his struggles to survive in the difficult conditions are documented, each episode taking at least 7 to 10 days to film.
2. Survivor Man (2004-)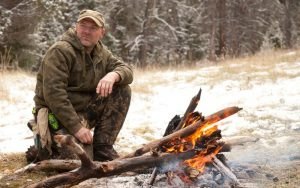 Created, directed, written by and starring Les Stroud, this Canadian survival show has aired 7 seasons and 4 specials till date. The show features Stroud in remote areas where he brings along no resources for survival, but just a camera to film everything. The fact that the show does not use any crew and it is Stroud all by himself, is a major attraction. The show demonstrates how one can survive in a remote area using bare minimum resources. Stroud had to flee from one such area in the Amazon, leaving behind all his equipment, because of a stalking jaguar.
1. Dual Survival (2010-)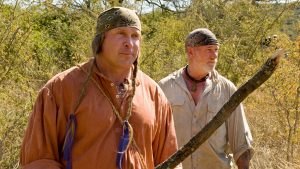 This survival TV show premiered on the Discovery Channel on June 11, 2010, and has been going on for 9 seasons straight. The first two seasons starred survival experts Cody Lundin, a naturalist and primitive-skills expert, and Dave Canterbury, a military-trained survival instructor who were featured in different survival scenarios, and had to survive for quite some days with minimal resources pertaining to the scenario. Locations varied from a deserted island to a dense jungle and also a desert. Later the Lundin and Canterbury would be replaced by other experts, but the episodes featuring them remain as popular as ever.
Read More: Space TV Shows