An Industry bristling with young talent, 2017 has been a memorable year for Tamil Cinema. With brilliant movies like Vikram Vedha, Maanagaram, Theeran Adhigaaram Ondru, Tamil cinema has seriously notched up its game. Based on how good 2017 was, we can certainly look forward to a brighter future. Here is the list of the top Tamil movies of 2017. You can download several of these Tamil movies (in 720p or 1040p hd) online.
15. Ivan Thanthiran
Ivan Thanthiran is a cat-and-mouse thriller that tries to shed light upon the loopholes in education system. Starring Gautam Karthick and RJ Balaji, Ivan Thanthiran is the story of engineering dropouts who reveals the activities of a corrupt minister. He is now on a mission to take his revenge and the game begins. With many riveting moments, the movie was critically acclaimed.
14. Taramani
Taramani is a serious take on the relations of the modern-age youngsters. Directed by Ram, the movie stars Vasanth Ravi, Andrea Jeremiah and Anjali. The brilliance of Taramani is that it is devoid of clichéd romance and its ability to create a connect to the audience. The movie deserves a spot in the list for its beautiful conversations and fresh take on relationships.
13. Thupparivaalan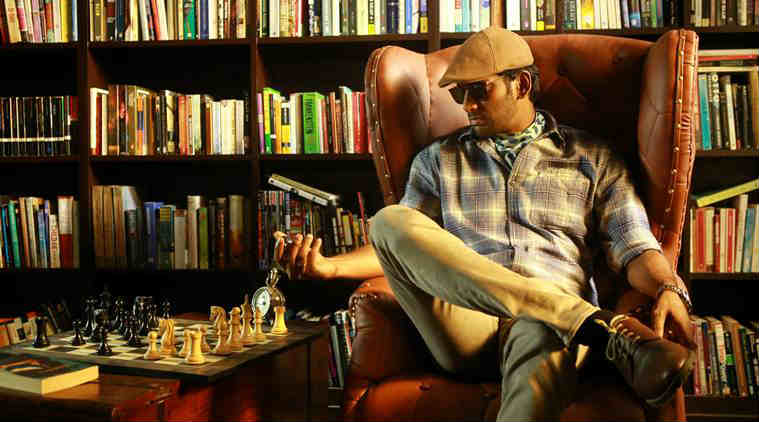 Mysskin shocked everyone with his take on detectives and their world. Inspired by the character of Sherlock Holmes, he weaved the story of his protagonist around mafia killings. Starring Vishal and Prasanna as the detective duo (the former-Sherlock Holmes and the latter- Dr. Watson), Thupparivaalan is a dark and gritty detective drama.
12. Meyatha Maan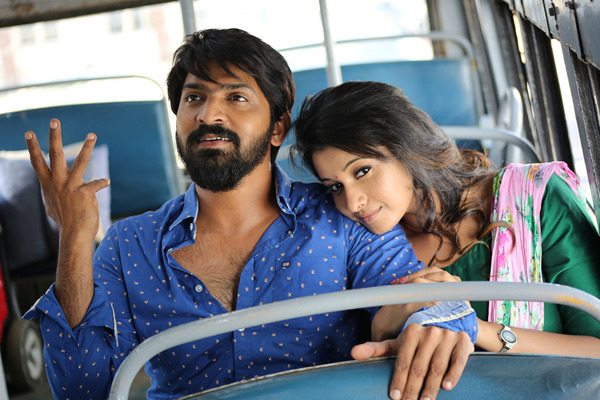 Meeyadha Mann is short-film turned into a full feature film. The movie is a modern age rom-com centered on a man who cannot express his love. With interweaved humour and many laugh-out-loud moments, Meeyadha Mann is a breezy entertainer. The movie deserves a spot on the list for the short-film boom that is rocking Tamil Cinema.
11. Mersal
The biggest blockbuster of Tamil Cinema this year, Mersal released worldwide amidst much fanfare and hype. Thanks to several controversies surrounding the movie, Mersal broke several existing box-office records. Starring Tamil Superstar Vijay in triple roles, Mersal is a social drama that tries to shed light upon the loopholes in the Medical Industry. Directed by Atlee, Mersal was acclaimed for its hard-hitting emotion and the charisma of its lead actor.
10. Sathya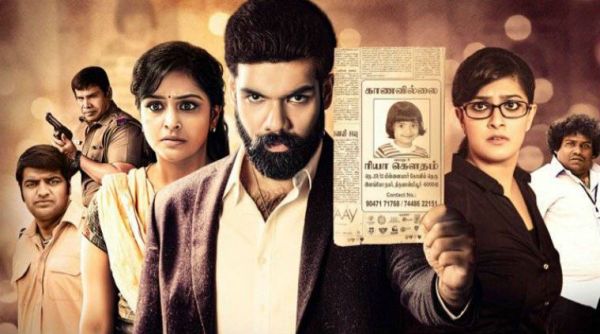 Sathya is the official remake of Telugu Blockbuster: Kshanam. Starring Sibi Sathyaraj, Remya Nambeesan and Varalakshmi Sarathkumar, the movie opened to glowing reviews and is a runaway hit. Sathya tells the story of a man who is on a mission to find out a missing girl. All the circumstances are against him and he must fight the odds to find the girl. A riveting thriller with many edge-of-the seat moments, Sathya is one of the best thrillers in the recent times.
9. Maayavan
Maayavan is the surprise package of the year. Delayed for almost a year, Maayavan released without much hype. But, the movie turned out to be a brilliant thriller. Starring Sundeep Kishan and Daniel Balaji, Maayavan is a film about killings with eerie similarities. With solid story-telling techniques, Maayavan is a well-made thriller that engages from beginning till end.
8. Maanagaram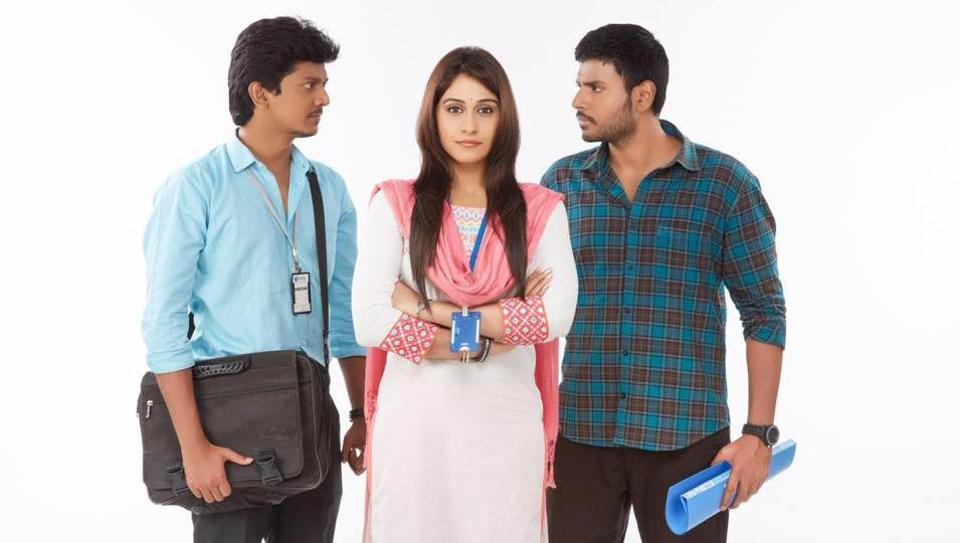 Brilliant, engaging and captivating till the end, Maanagaram is a movie that is going to end up as a future classic! A hyperlink cinema that links diverse characters into a breathtaking finale, Maanagaram is one of the most acclaimed films this year! And this movie also explains why Tamil Cinema is the pioneer of Indie film culture in India.
7. Oru Kidayin Karunai Manu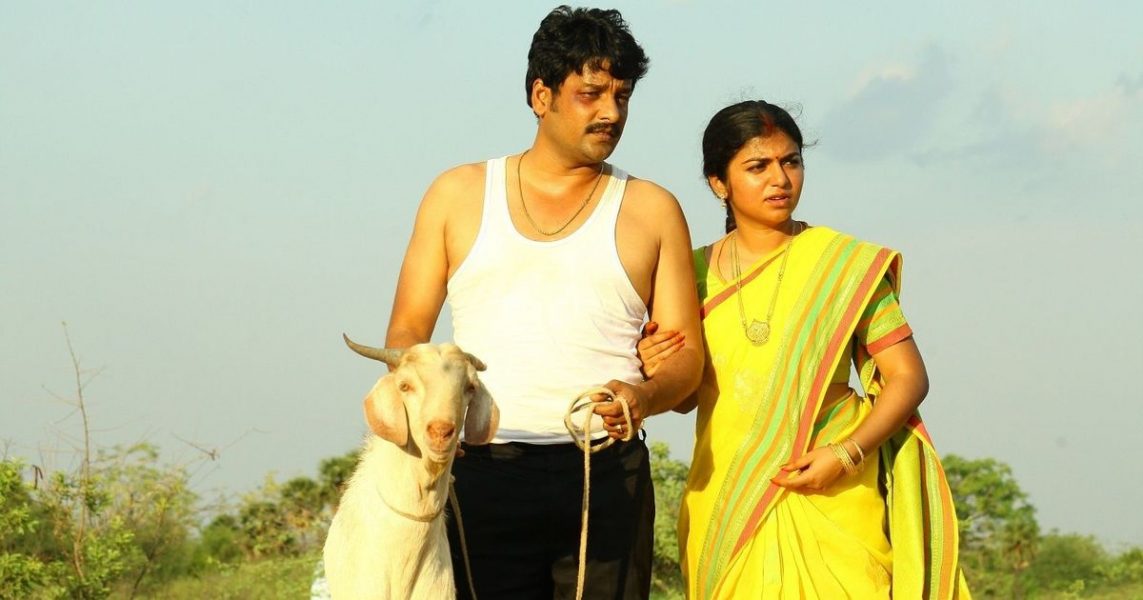 The movie begins with a farce and a therukoothu song about a village killing a deer. A terrific way to begin a story, the movie soon explores the themes of humanity and the wrongdoings to cover a killing. Directed by Suresh Sangaiah, Oru Kidayin Karunai Manu is remarkable that in the times of meat bans, we get to see a piece of cinema that breaks the conventions.
6. Kurangu Bommai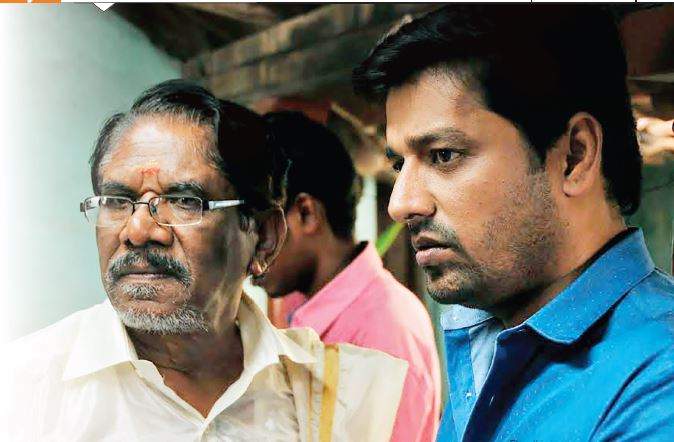 One of the strongest contenders for Best Movie of the year, Kurangu Bommai is a hyperlink cinema that runs on two narratives. No spoilers for this one! With very strong characters and a terrific story-line, the movie leaves everyone with that punch-in-the-gut feeling after the credits.
5. Aruvi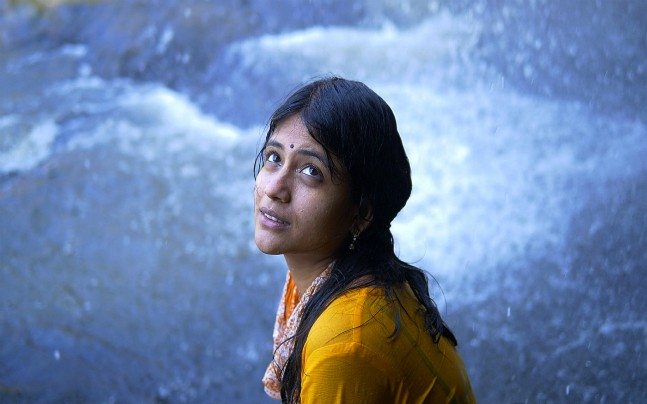 One of the most unconventional movies released this year, Aruvi is a black comedy and a thriller that soon turns out to be a tragedy. Brilliantly written, Aruvi deals with the story of a woman who is held by cops for holding a TV studio under siege. Directed by Arun Prabhu Purushothaman, Aruvi is completely new-age and brand new Tamil Cinema.
4. Aramm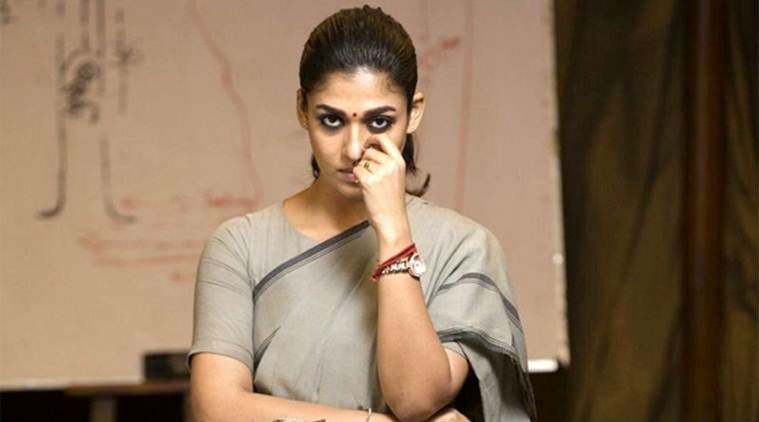 Off late, Nayanathara has become the lady superstar of the Tamil Cinema fraternity. Her screen presence and terrific acting skills are able to draw the audiences to the theater. Aramm is a social drama starring Nayanathara that deals with themes of feminism and rights of women.
3. Aval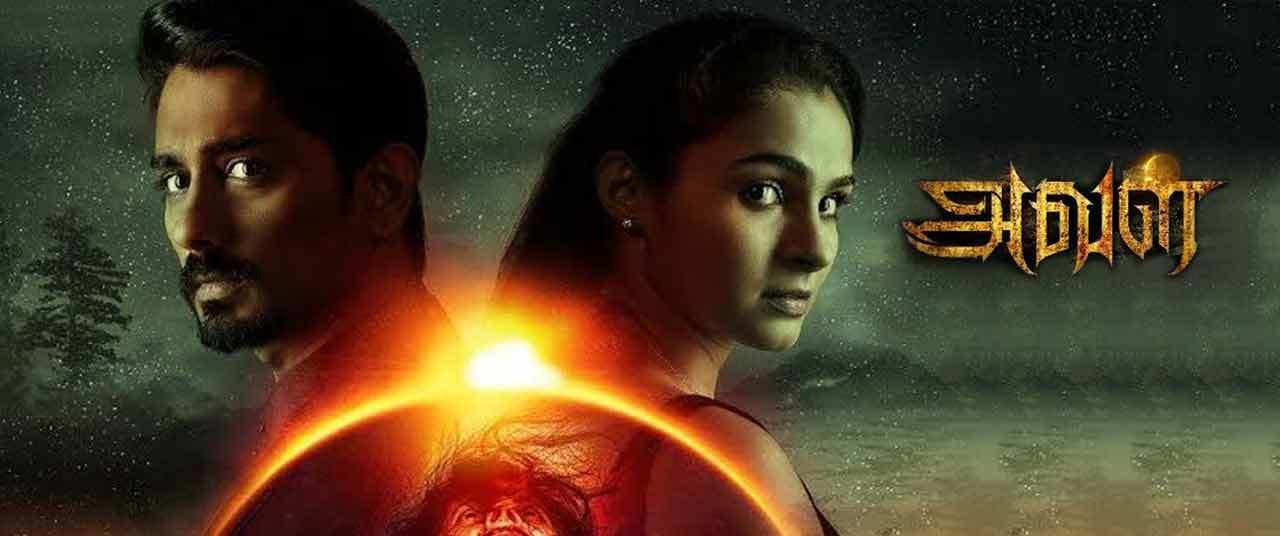 Tamil Cinema, off lately, has been churning out horror dramas one after the other, of which many failed to entertain. Aval, on the other hand, is a breath of fresh air. Directed by Milind Rau, Aval is engaging film with many jumpscare moments. Truly, the best regional horror film.
2. Theeran Adhigaaram Ondru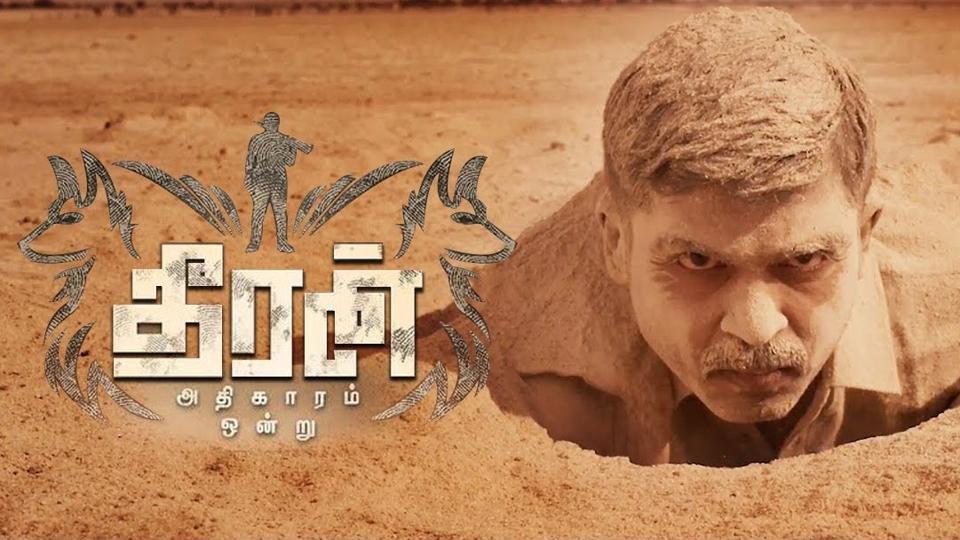 Vinoth stunned everyone with his directorial debut, Sathuranga Vettai. A modern classic already, the movie kept everyone waiting for his second feature film venture, Theeran Adhigaaram Ondru. Based on the prominent Highway Dacoitry case of 90s in Tamil Nadu, Vinoth weaved a riveting cop drama that has many edge-of-the-seat moments. Technically brilliant, Vinoth is definitely the future of Tamil Cinema.
1. Vikram Vedha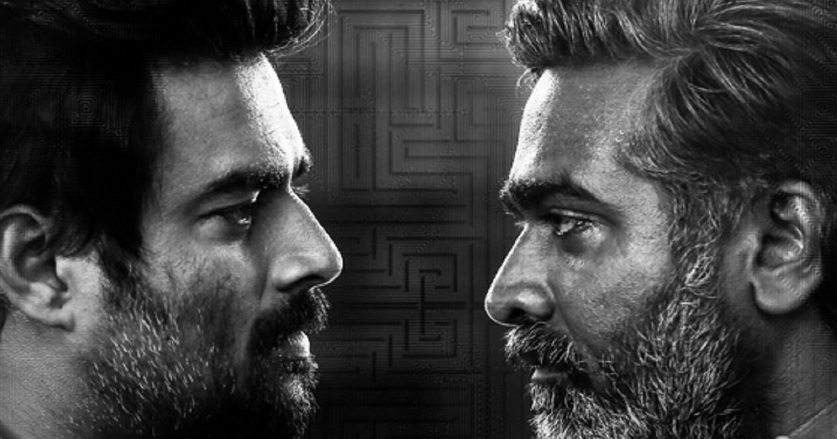 Vikram Vedha is a true game-changer for Tamil Cinema. Starring Vijay Sethupathi and Madhavan in the lead roles, Vikram Vedha is a gangster drama directed by the duo of Gayathri and Pushkar. Vikram Vedha is one of the best written films. The movie deals with the themes of revenge and truth. The use of colors and metaphors in the film was critically acclaimed. Undoubtedly, Vikram Vedha is the best Tamil film of 2017.
Read More: Best Tamil Movies of 2018