In my article best Chinese movies of 2018, I said that Chinese movies are catching up with Hollywood pretty fast. Same can be said about Tamil films that are getting closer and closer to Bollywood in terms of sheer size and scale. Tamil is the widest spoken South Indian language, and naturally, Tamil movies have a wider audience when compared to other South Indian movies. Despite facing stern competition from Telugu movies in terms of box office and the quality, Tamil movies have always been great contributors to Indian cinema on a whole. This year is no different, with a wide range of movies coming from Tamil industry, and grabbing eyeballs nation-wide. Two Tamil movies made into the top IMDb rated Indian movies. If you're wondering what good Tamil movies did you miss this year, don't worry, I've got you covered. Here is the list of top Tamil movies of 2018. The list includes Tamil horror movies, Tamil romantic movies, Tamil action movies and Tamil thriller movies.
20. 2.0 (2018)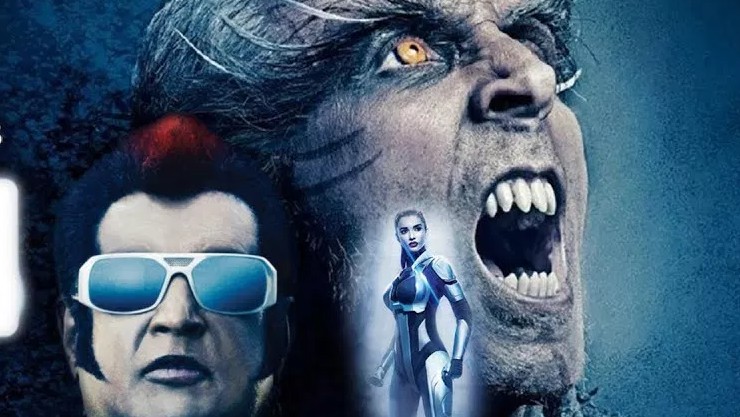 '2.0' might not be a great movie, but it earns a place in the list because of the efforts that were put into it. It might be Shankar's weakest work as a writer after 'Nanban', but he excels as a director. The scale, the grandeur and the performances from Rajnikanth and Akshay Kumar make the film a must watch. Rajnikanth has four different shades to play, and he absolutely owns each one of them. Akshay Kumar is brilliant in his role as a professor and he gives a convincing performance as the evil super-villain. The CGI and 3D effects are one of the best graphics India has ever produced. Sound design is world class, and the background score is very engaging. Despite being poorly written, the film gives the right amount of thrills and will entertain you if you can ignore the plot holes.
19. Savarkathi (2018)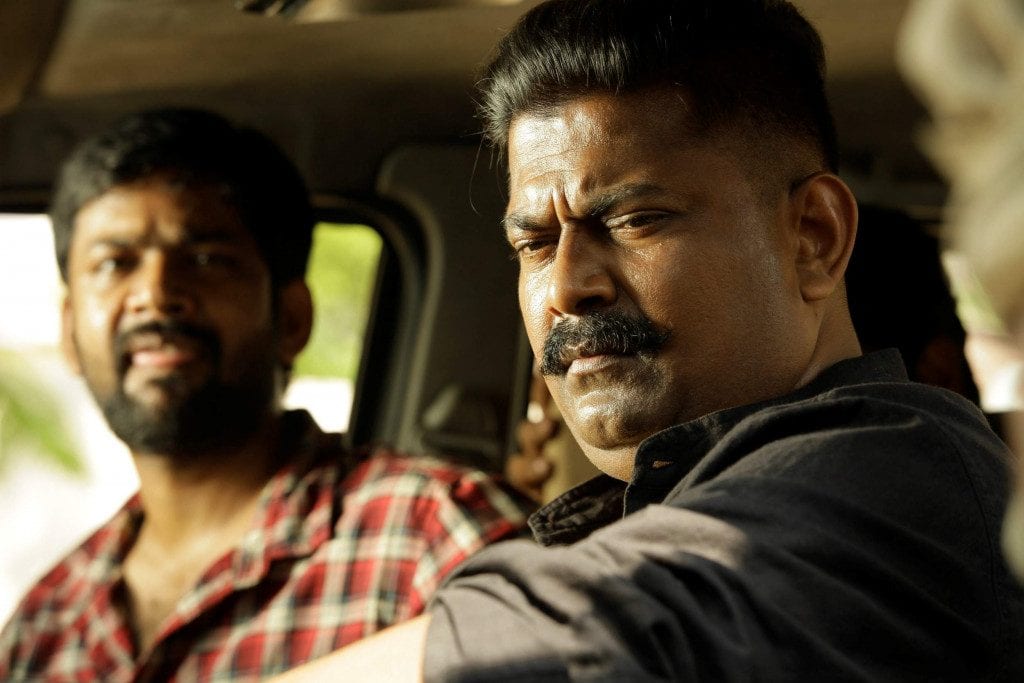 If the purpose of a movie is to just entertain its audience, this movie does that job perfectly fine. A couple of songs that play at the end are good. Ram and Poorna play their respective parts well. Unpredictable characterization of Manga drives the story very well and he steers the whole film. For a debut director, Adhitya shows promise although there is obvious involvement of his brother and director Myshkin in the film. The climax is heart-touching and brings the right amount of impact. Despite the plot being shaky, the performances and the character developments help ignore the negatives.
18. Annanakku Jey (2018)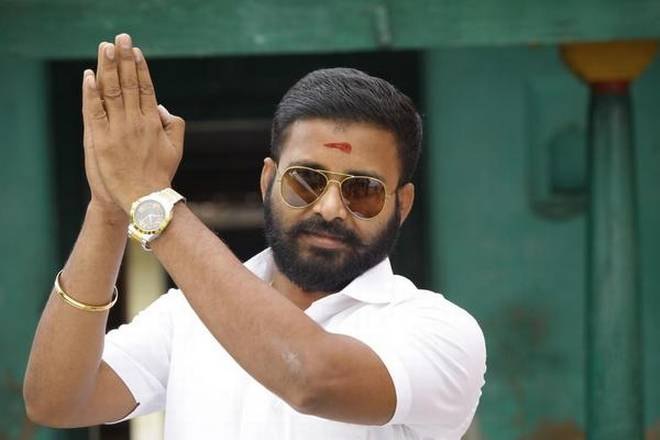 For a political film, 'Annanukku Jey' is refreshingly low-key. That seems just perfect because the film deals with the conflicts between people in the lower rungs of politics. The film has enough scope to put in serious drama and many action elements, but the writers provide a more sarcastic and humorous approach, which makes it different from other movies that have a similar setup. Lead actor Dinesh does a good job with his role. Despite having a political backdrop, the film has large portions of romance and comedy. The soundtrack is decent, especially the only romantic song in the film is soothing.
17. Junga (2018)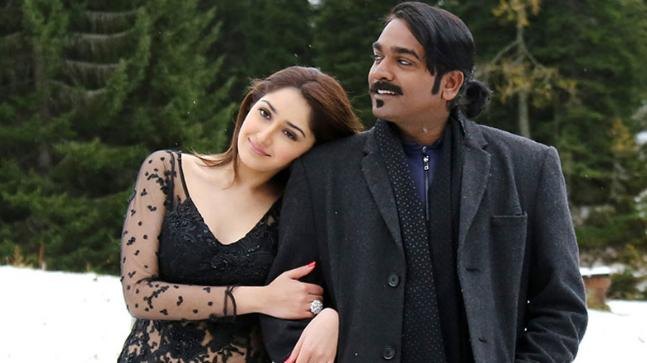 Once again, the plot of the film has nothing pathbreaking to offer, but the approach makes it an interesting watch. That being said, the makers could've done a lot more. The comedy works but it's not memorable or different. Vijay Sethupati is good, but he to could've done more. The film is essentially a gangster comedy, which is not something new. To enjoy this film, it's important to understand what it wants to do. It wants to entertain you and make fun of the gangsters. It wants to bank on the comic timing of talented actors like Yogi Babu and Vijay Sethupathi. So, if you appreciate regular entertainment, give it a shot.
16. Nota (2018)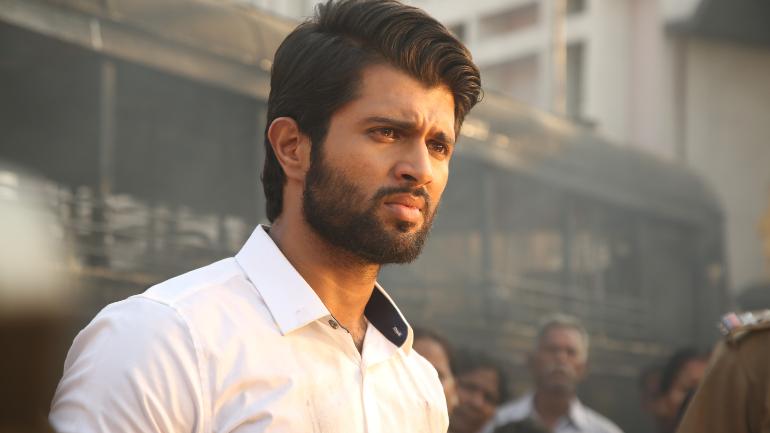 I've noticed a lot of political flavor in Tamil movies in recent years. What got on my nerve a little bit is an unnecessary usage of political contextual dialogues which are out of the place. But since 'Nota' is a political drama, it needs these political references. Importantly, the film gets it right in terms of balancing the plot and real-life parallels. The film dwells deeply into political warfare, conspiracies and has enough amount of family drama. Vijay Devarakonda nails his part as an accidental Chief Minister of sorts. The writing is well balanced and provides enough interesting moments to keep you engaged till the end of its runtime. The twists and turns work well too.
15. U-Turn (2018)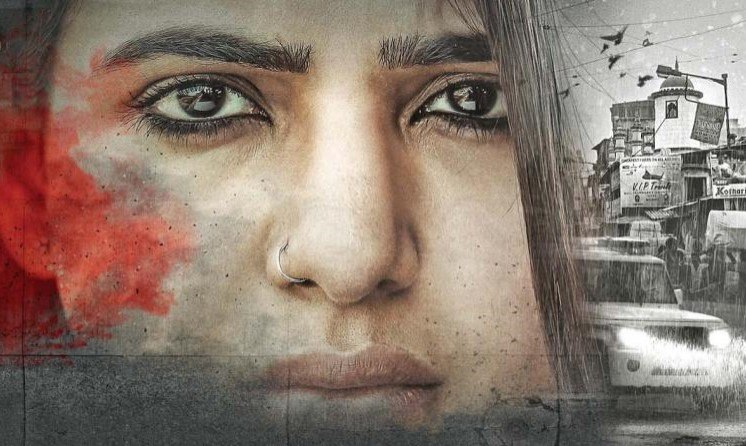 'U-Turn' is the remake of a Kannada thriller with the same name. It was shot in both Telugu and Tamil simultaneously. It all begins after Rachana, an ambitious and practical girl, who shies away from getting married despite pressure from her mother, starts working on the story of people who take illegal U-turns. I'll not reveal any further and let you experience it yourself. This is Samantha's second best performance, after 'Rangasthalam', which we'll talk about in a while. Aadi and Rahul fit into their characters perfectly. Bhoomika plays a good role and gives the emotional quotient to the film. Though the climax is not for everyone, you'll enjoy the movie even if you don't buy the ending.
14. Chekka Chivantha Vaanam (2018)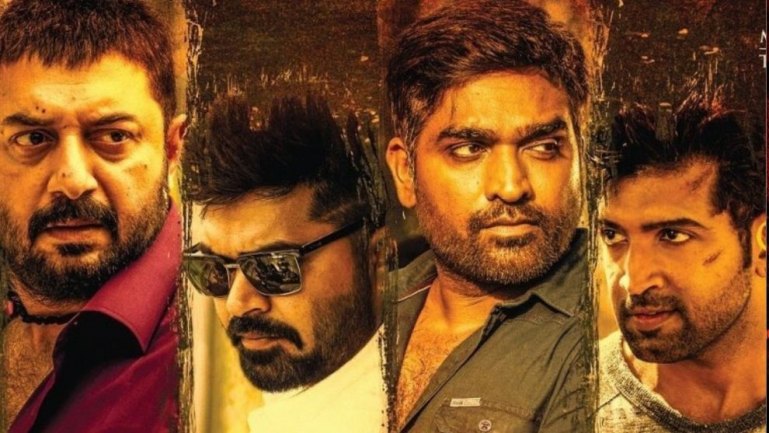 I've been among the loyal Mani Ratnam followers who have been waiting for many years now for a film worthy of his name. After exploring several themes, Mani returned to his home turf with the gangster drama 'Chekka Chivantha Vaanam'. The maestro delivers what he is expected to. He subtly uses gray characters to draw you into rooting for one of the three brothers to triumph others. He then delivers a shocking knockout punch with a brilliant climax. The actors Aravind Swamy, Arun Vijay and Simbu play the brothers perfectly. The upcoming superstar Vijay Sethupathi is easily the highlight among the stellar star cast. Don't miss this one.
13. Kolamavu Kokila (2018)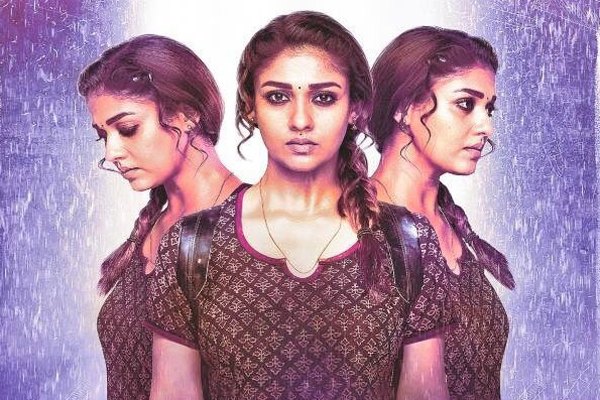 'Kolamavu Kokila' tells the story of a lower middle-class family that struggles to make ends meet when faced with a sudden need for money. The elder daughter, our protagonist, has to take a very unusual and dangerous path to earn money which puts both herself and her family at risk. How will her family survive? This forms the rest of the plot. The serious story is presented in a very whacky way with dark comedy. The unusual support cast will make you laugh whenever you see them on screen. The movie has many flaws and loopholes but the cast and music make the movie worth your time.
12. Kaala (2018)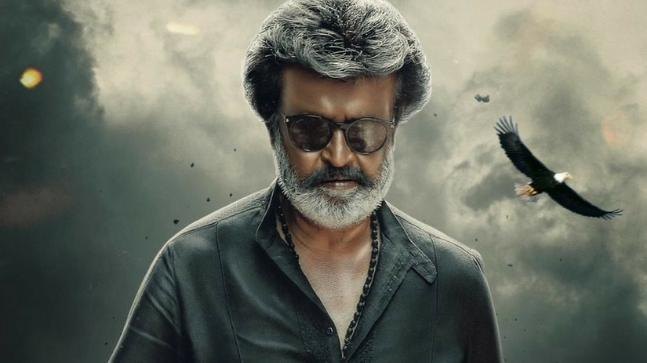 PA Ranjith struggled to strike the right balance between Rajnikanth's star value and good storytelling in 'Kabali'. However, he makes sure with 'Kaala' to tell a good story and cater to the masses. The film is a classic tale of fight between good and evil. However, Ranjith twists the narration and uses clever euphemisms from Indian mythology to symbolize Rajinikanth as "Raavan". This adds a new dimension to the climax and gives a good refreshing experience, even though its essentially only hero versus villain. Nana Patekar gives a settled performance as the antagonist. The film has an over-usage of political double entendres, and gives off a vibe of propaganda. Then again, this has been the case with several Tamil movies lately. Barring this one drawback, the film is a thorough entertainer.
11. Sila Samayangali (2018)
'Sila Samayangali' strikes the right cord. Every actor plays their part with subtlety. Each character in the film will leave you thinking. Although you may constantly try to judge why they behave the way they do, however, you will ultimately know the cause behind their actions. Everyone has their own reasons, simple and realistic. Towards the end, you are left with a minor discomfort, which makes you think about everything all over again. Priyadarshan succeeds in setting the mode, tone and character nuances about the idea that was intended to be conveyed.
10. Tik Tik Tik (2018)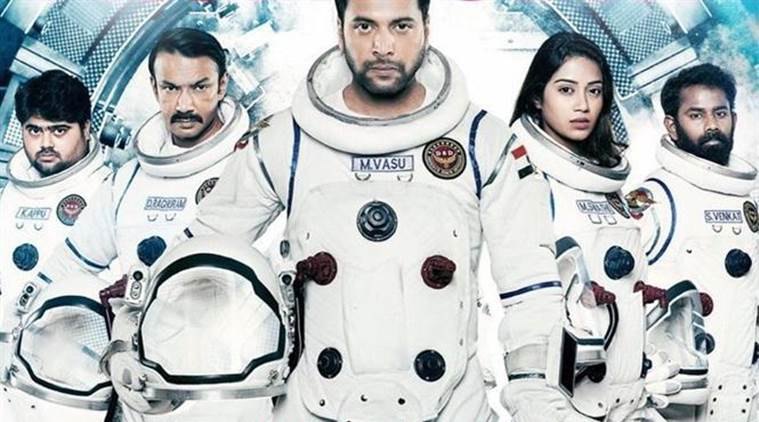 India's first space film had to make into the list. This first attempt at a space-themed movie has been well executed in the technical areas. With the budget and time frame, the team has done an amazing job with the CG and artwork. This genre is attempted for the first time in Tamil cinema and is yet to be exploited — like in Hollywood. But it seems like the makers of the film put all their efforts into the technical side of things and didn't really work hard on the script. There are loopholes and timeline issues that are glaringly obvious. All that being said, and keeping all the limitations in mind, the team does a good job. Restrain yourself into drawing comparisons to Hollywood space movies and you'll enjoy it.
9. Iravukku Aayiram Kangal (2018)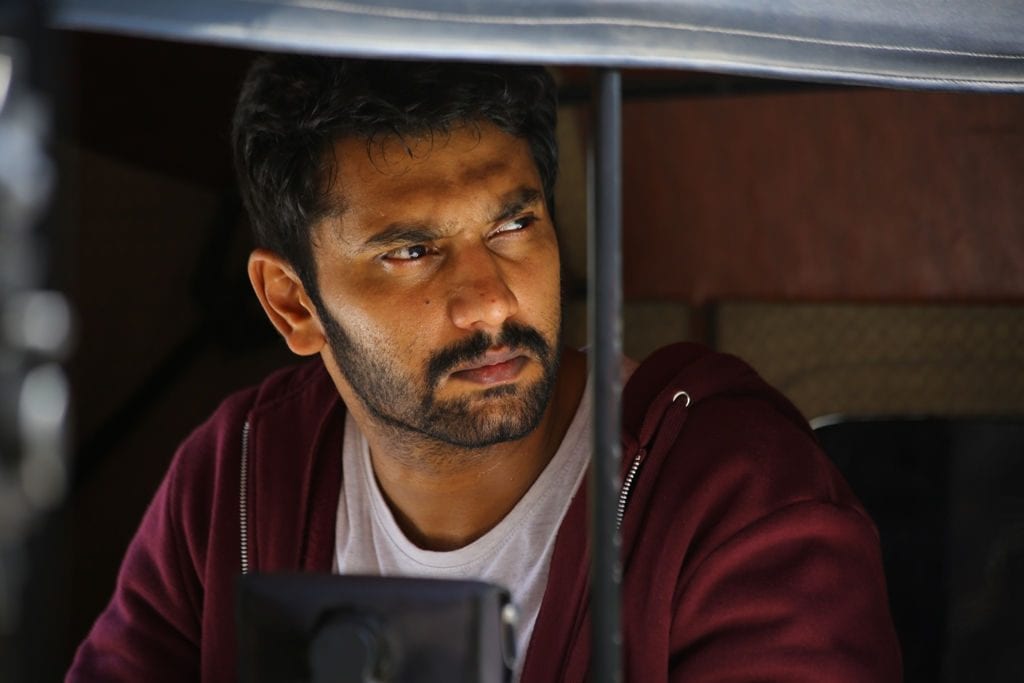 'Iravukku Aayiram Kangal' is a crime thriller action movie directed by Maran. It takes loads of courage to come up with such a great crime action script which needs to connect all the loose loopholes in the climax. The murder mystery is engaging for the most part but some of the antics by the actors turns the plot convoluted for the sake of being complex. There are some smart moves of connecting the plot with clear inspirations from several prominent murder mystery novels. In any case, in the end, 'Iravukku Aayiram Kangal' manages to provide the right amount of thrills.
8. Irumbu Thirai (2018)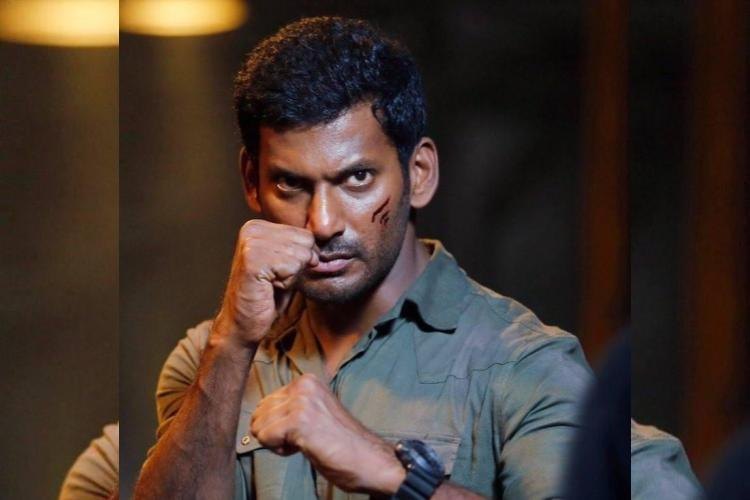 'Irumbu Thirai' is an action movie that is not to be missed. It's not simply because of the cast, their natural talent or their performance but due to various messages that one single movie can provide to the audience in this digital era. Simply put, the main synopsis is all about how vulnerable people can easily be manipulated with their own personal data with sophisticated digital technology. Yes, there are times where logic is tested. But that is a given for Indian movies, and I've evolved into ignoring these smaller things. So I suggest you start doing that too. All the performances and technical departments work well and provide a good cinematic experience.
7. Kaatrin Mozhi (2018)
'Kaatrin Mozhi' is the remake of 'Tumhari Sulu'. The film mostly adapts the story and the screenplay from the original and stays loyal to its source material. It's really hard to deal with the subject of feminism. This movie seems to get that right. It perfectly portrayed the cliched things which are still present in our society. The film doesn't seem stretched, though could've been. It's really hard to make these type of films. On the whole, you never feel that the movie is two and a half hours. But there are some unnecessary cameos and songs that should have been left out on the editing table. But like I said, it's okay to ignore the little things to get a complete experience.
6. Imaikkaa Nodigal (2018)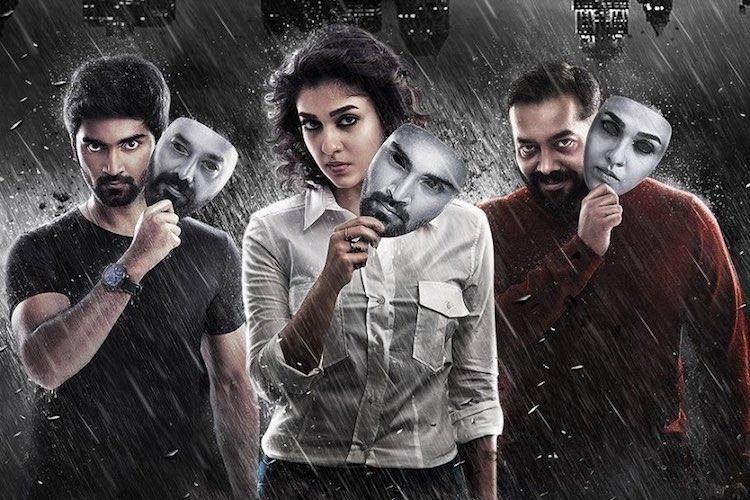 'Imaikkaa Nodigal' is an adroit and brilliant crime thriller with good ideas. A neat execution, sharp visuals by RD Rajasekhar and enthralling background score by Hip Hop Tamizha give the film a lift. However, due to some pacing issues, the film slacks in the middle. Nayanthara shines. Atharvaa scores in his scenes. The one who deserves a special mention here is the gory and menacing antagonist, Anurag Kashyap, whose screen presence and villainous act haunts the audience. Overall, 'Imaikkaa Nodigal' entertains, despite the drag here and there.
5. 96 (2018)
'96' is basically centered on two people for most part and how they reminisce about their past. To be honest, romance is my least favorite genre and yet I've to acknowledge the fact that this film is engaging — many thanks to the actors. Even though film's story had the potential to become a tragic cliche with over the top emotional roller coaster rider, it cleverly evades that. It's sad, it's melancholic, and it's one of those rare films which makes you go back to watch it all over again.
4. Ratsasan (2018)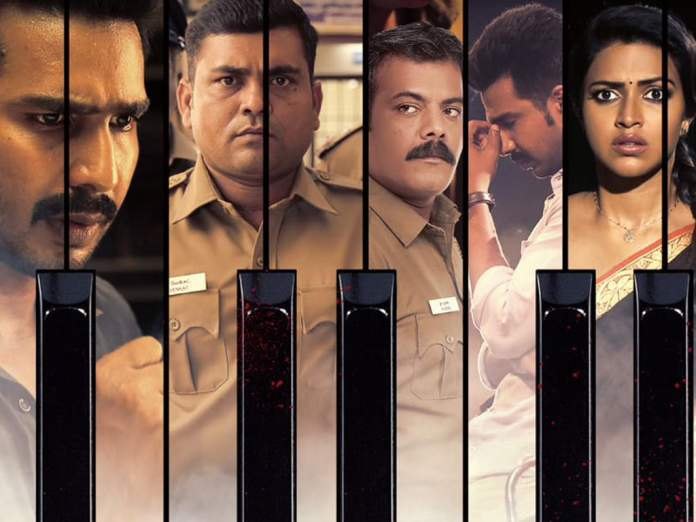 To begin with, the plot of 'Ratsasan' is the typical cliched cat and mouse chase. But when it comes to the screen it just explodes and leaves thriller buffs awestruck. The plot points are the ones to watch out for. It's a thriller movie with some horror elements. It's not the suspense but the background score and killer's modus operandi that creeps you out. The actors have done their jobs perfectly. Especially the protagonist's brother in law and killer himself. Catering well to human emotions, the movie even manages to discuss efficiently few strong social issues. Though the romance seems to be done just for the sake of doing it, the movie as a whole is very well constructed. Kudos the cinematographer and special effects team for their contributions as well.
3. Pariyerum Perumal (2018)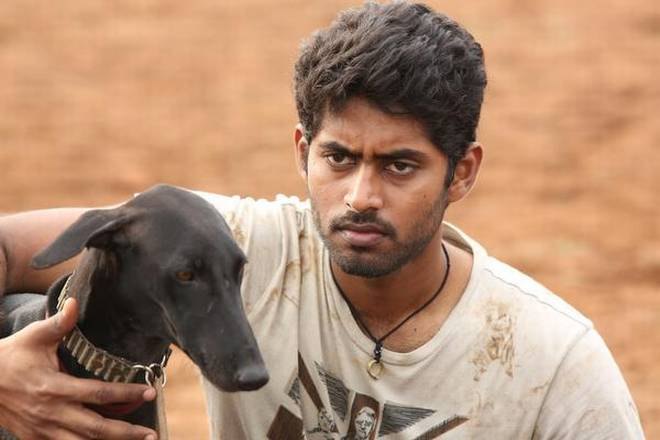 On paper, this is a simple love story that shows the side of honor killings happening in India, but the way it is presented is just brilliant. The acting is perfect and the artwork is very good. The film always looks grounded in reality despite presence of stylised songs. The way the issue of caste is shown is in a much fluid manner that defies any preachiness. Above all, despite the violence and hopelessness shown in the film, it still tries to end with a ray of hope about defining relationships. The last shot of the tea glass is such a perfect ending that shows what is still left in the society.
Read More: Upcoming Tamil Movies
2. Merku Thodarchi Malai (2018)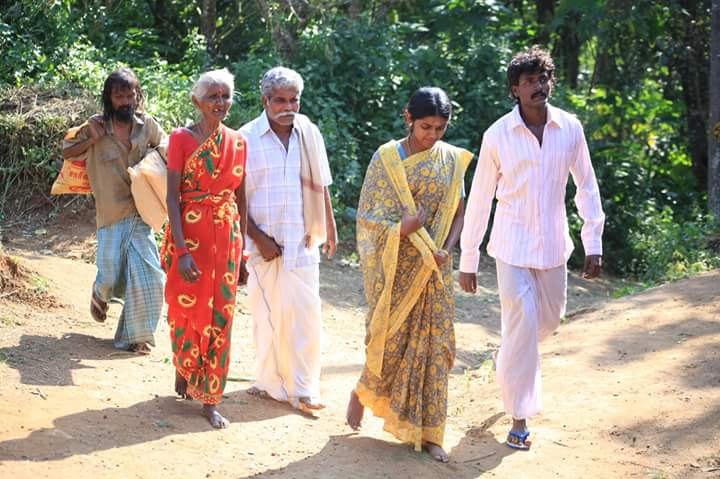 The simplicity and poetic beauty of this film is what Indian audiences are used to. Everything falls exactly into the right places and shows the life of indigenous people of the Tamil Nadu-Kerala state border of Western Ghats of India. Their simple life becomes more and more complicated over the years. When they lose all the land, their livelihood becomes something closer to slavery but they still go on without losing the will to live. Those who should stand up for them sell them out and the few who would stand up are thrown under the system. The decision to use mostly debutant actors helps in furthering the authenticity of the film. 'Merku Thodarchi Malai' is a must watch.
Read More: Best Bollywood Movies of 2018
1. Vada Chennai (2018)
I'm finding it hard to find a starting point to talk about 'Vada Chennai'. I don't know if I should start by saying how the film is a winner right from its stunningly well-written screenplay. Whether I should mention how the filmmaker uses the rustic and raw backdrop that completely sucks you into the thick of things. I feel that I'll wrong the actors if I don't begin by saying how each one of them, foreground and background, gets into the skin of their character. And I'm worried that it won't be fair to not talk about the excellent technical virtues of the film. So I'll just leave you with this: like hundreds of gangster dramas fed off 'The Godfather' trilogy, don't get shocked if 'Vada Chennai' ends up doing the same to Indian cinema.
Read More: Best Telugu Movies of 2018