Chinese movie industry has always been great contributor to the world of cinema. They have introduced legends such as Jackie Chan, Bruce Lee and many more. There have been Chinese movies that went on to be household go-to entertainers for cinema viewers across the globe. The box office appeal of Chinese movies in all continents is formidable. Like any other year, Chinese filmmakers have made several quality movies in 2018. And I try to bring the best of those, the ones I feel will entertain you. So, here goes the list of best Chinese movies of 2018.
15. Detective Dee: The Four Heavenly Kings (2018)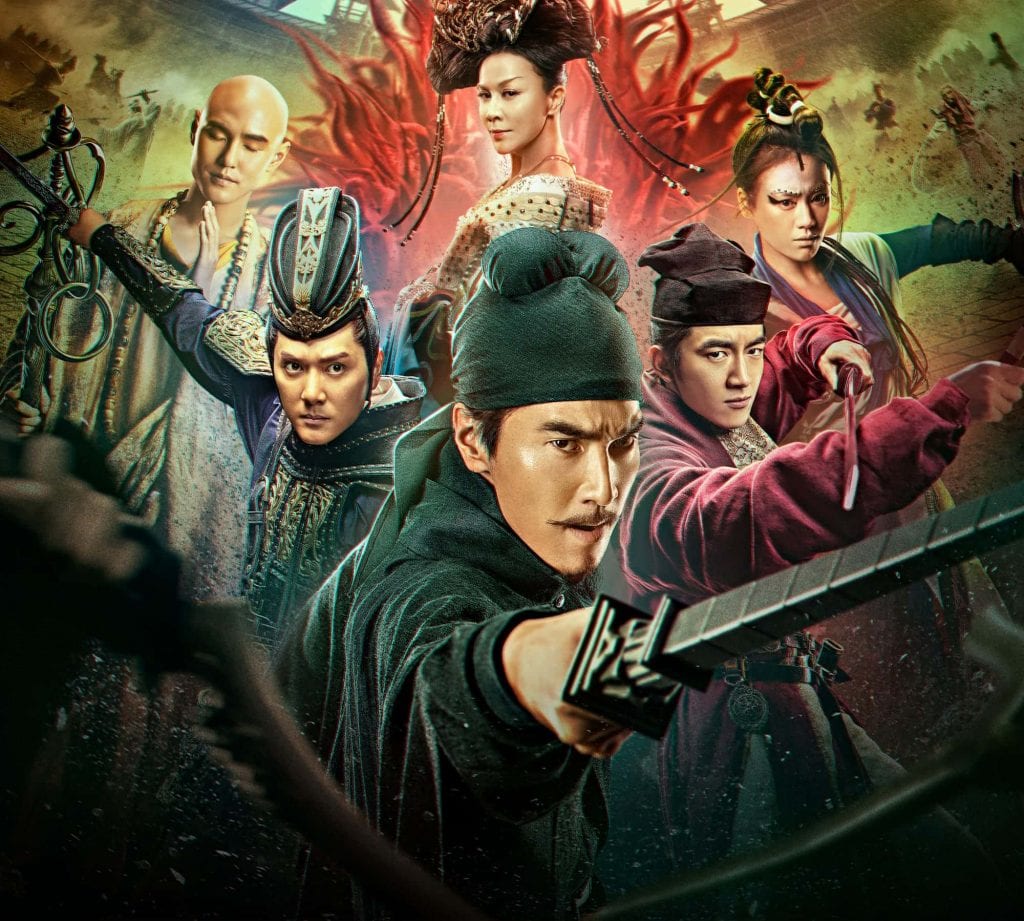 'Detective Dee: The Four Heavenly Kings' is quite different from the other two entries about the modest, intellectual and clever Tang Dynasty investigator. While the first movie relies on its mysterious atmosphere and investigative techniques and the second film explores the detective's early career, the third movie is set between the two and is best described as an engaging flick with supernatural elements. This is a very entertaining fantasy movie with dynamic martial arts elements and colorful costumes and settings but it doesn't have much depth, doesn't feature a surprising plot and doesn't rely on investigative techniques. Some people might, therefore, consider this the weakest entry in the franchise thus far. Despite all that, the film is a thoroughly entertaining experience.
Read More: Best Vampire Movies of 2018
14. Big Brother (2018)
'Big Brother' is a cliche high school rom-com movie with some acceptable action scenes thrown into the mix and most importantly it starring the grandmaster of Wing Chun Donnie Yen as the bad-ass teacher of a class full of mischievous teenagers. This movie is different than the average crime action Donnie usually does, besides the 'Ip Man' series. But I'm not gonna go out and say this is a breath of fresh air because it is not and the movie knows that too. This is where the movie succeeds. It knows what it wants and what's wanted from it, which it delivers with relative ease. Watch it if you don't mind being entertained with some familiar stuff.
Read More: Best Disney Movies of 2018
13. Detective Chinatown 2 (2018)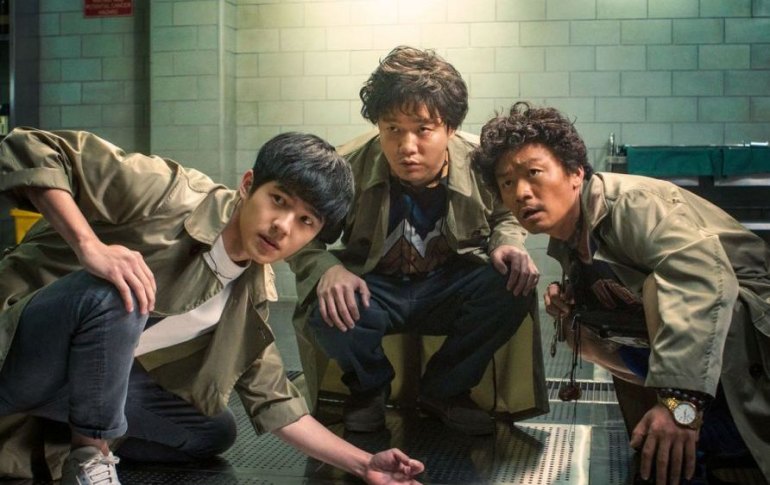 'Detective Chinatown' has a sequel. This time the loud, idiotic, blustering uncle and the stammering brilliant nephew are summoned to New York. There's been a murder, and "Uncle Seven" is offering a huge reward if any of a dozen private detectives can figure out who did it before the police do, and before he dies. It's a comedy-mystery set in New York City, and the mystery is a nicely tangled, which turns into serial killing, with all the clues properly laid out in front of the audience well in advance. The first hour was pure fun perfectly balancing the comedy and the mystery the next half hour dragged a bit. Besides a couple other drawbacks, the film manages to entertain its audience.
Read More: Best Heist Movies of 2018
12. L Storm (2018)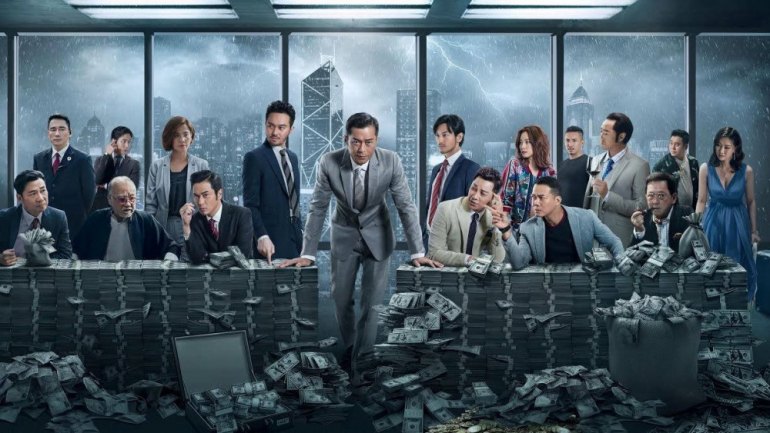 The storyline was rather generic and predictable, and that was a massive obstacle around the movie, holding it back. That being said, the movie is well-paced and there isn't really any slumps in the progression of the storyline, just a shame that it is a little generic though. The acting in 'L Storm' is good, and Louis Koo carries the movie quite well. I would just have expected a movie such as this to have a bigger ensemble of established actors and actresses performing in it. A bigger star cast might've done the film a lot of good. However, that doesn't stop it from being a good watch.
Read More: Best Disaster Movies of 2018
11. Forever Young (2018)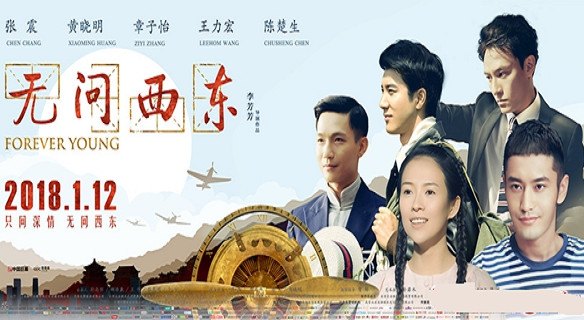 'Forever Young' is a movie that makes us think and talk about what it says, rather than how it's made. The message of the movie is very poignant and is something that everyone can feel and relate to. We all go through life with certain outside expectations and influences, but it's when we listen to our inner voice we all feel happiest. The ending of the movie reminds us that no matter what we go through in life, we should never forget our own value. We all go through difficult times and are susceptible to forgetting who we are. Cinematically speaking, it is set in the '60s and it captures the time well. The dialog might seem a tad bit over dramatic, but it can be overlooked. Watch it for its honesty.
Read More: Best Cop Movies of 2018
10. Go, Brother! (2018)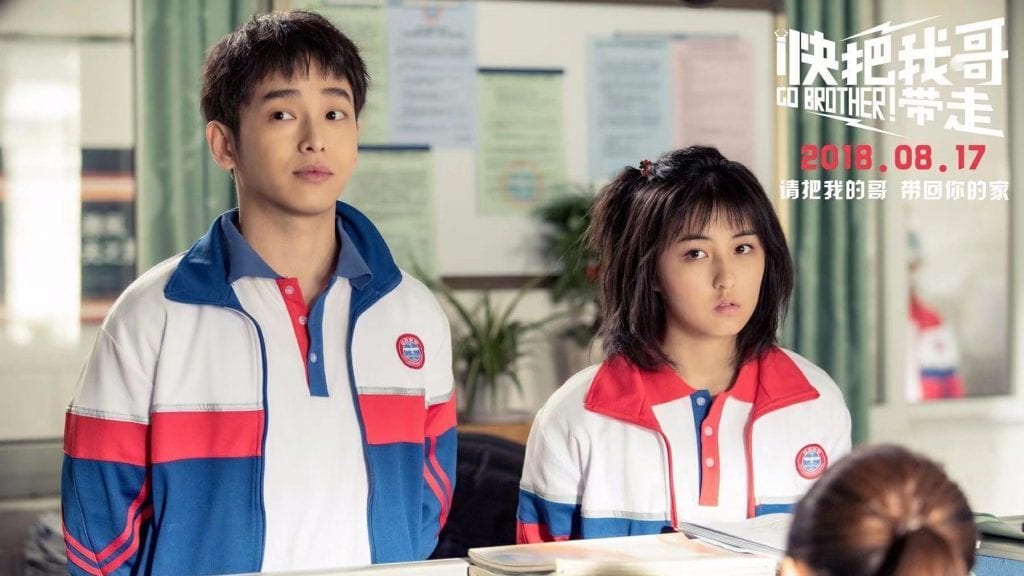 I honestly didn't expect this comics adaptation to be that emotionally effective at all. Casting is superb in picking Peng and Zhang as the role of brother and sister respectively. Under the helm of Taiwanese director Fen-fen Cheng, the young actors shine with their sibling chemistry, which is perfectly portrayed and elevated, and the chemistry works well. I simply like how the director turned this comic series into a moving and believable live-action family drama with a female touch. When fantasy meets realism in a film, and if done carefully, even the most demanding audience give in. And it's relatively rare for Asian films.
Read More: Best Korean Movies of 2018
9. Hello, Mr. Billionaire (2018)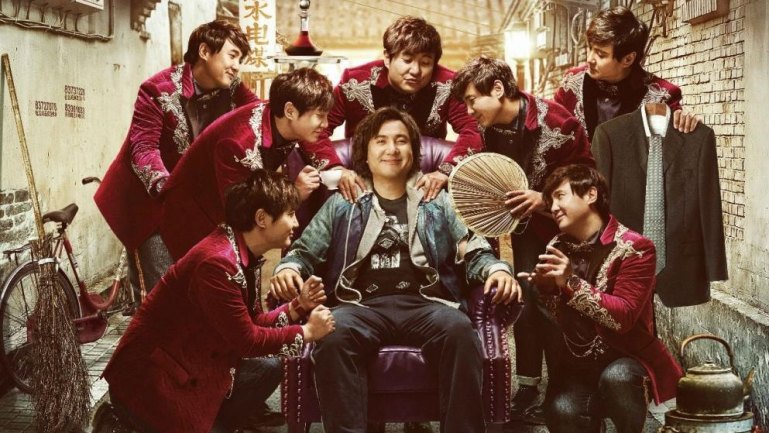 'Hello, Mr. Billionaire' is full of humor, amusement, absurdity, exaggeration, and most importantly, heart. It is definitely one of the best comedies of the tear. Actor Shen Teng's stunning performances anchor the whole film. This film has lots of striking similarities to a Tamil movie. Whether it's a coincidence or not is for you to decide. A pathetic minor league Soccer Goalkeeper was given a task: to spend One Billion in thirty days. If successful, he will get Thirty Billion. However, he's not allowed to tell anyone about the task and he must not own any valuables by end of it. Once again, very similar, but fortunately, it tells what it wants to tell with conviction. So give it a shot.
Read More: Best Korean Dramas of 2018
8. Operation Red Sea (2018)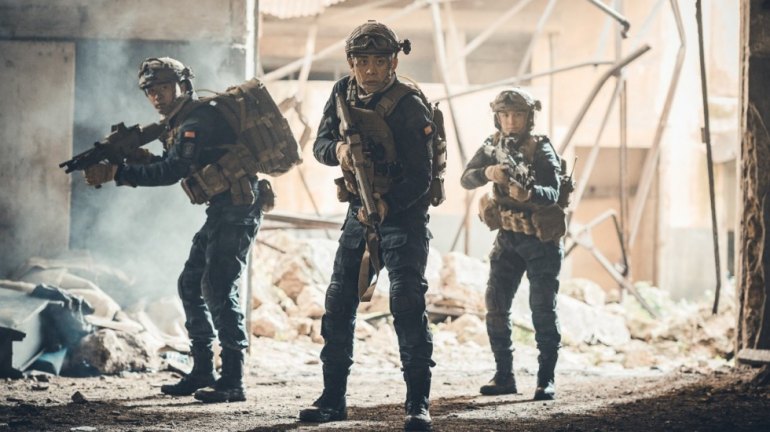 Operation Red Sea is one of those movies that when you watch it, you appreciate all the dedicated realistic details in the movie. If you like this sort of movie, you will love this one: non-stop action, graphic bloodletting and many "tough guy" moments as well as lots of armaments on display, ranging from a huge variety of small arms to tanks, drones, missiles, anti-missile "Gatling guns", and helicopter gunships. All very cool and very loud. The grind-along soundtrack pumps up the action and the cinematography, CGI, stunts are all excellent. Yes, there's a nationalistic stick but its the same kind you find in the US and the UK made war films that are little corny and amusing at times. But I know you're used to it.
Read More: Best Sports Movies of 2018
7. The Island (2018)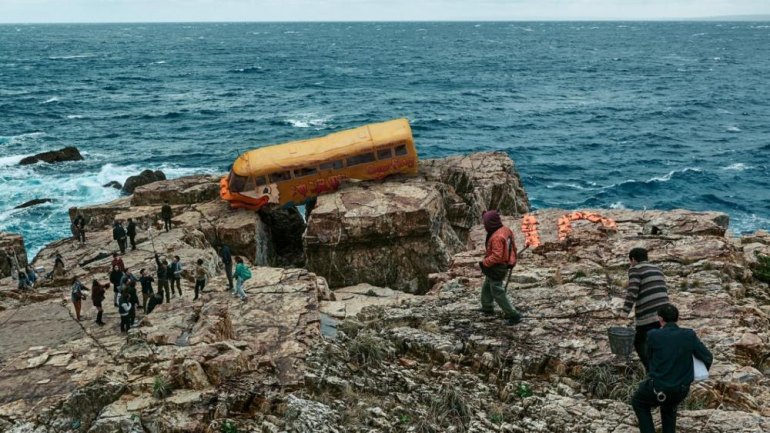 It is the story of a company of white-collar workers who are shipwrecked on a deserted island while on a teambuilding adventure, after encountering a giant tsunami ostensibly unleashed by a meteorite passing dangerously close to Earth. It is no coincidence that these twenty or so members are colleagues. After all, there is invariably a chain of command established among them, which is all but upended when the company boss Zhang proves to be utterly clueless about what they need to do in order to survive in the wilderness. It's an impressive debut for Huang no doubt, and even though it does go on for too long, 'The Island' establishes his distinctive voice as a social commentator with comedy as his vehicle. Like our opening quote, there may be outrageous moments of humor within, but that absurdity really underlines the very f nature of human behavior in society.
Read More: Best Spanish Movies of 2018
6. Flavors of Youth (2018)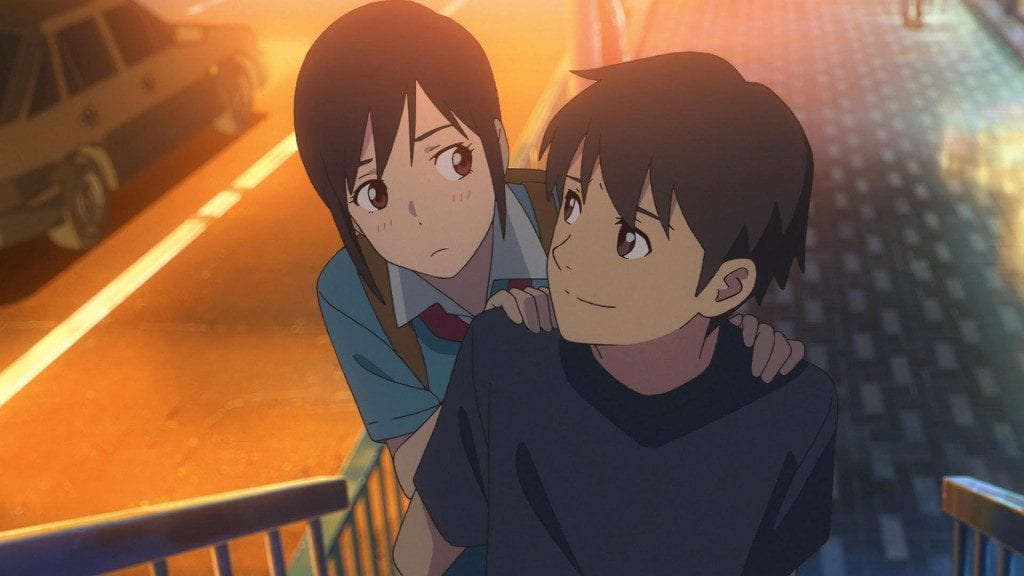 Firstly, what impressed me was its beautiful background art, for me, this really makes the movie and takes me out of my environment and makes me think I'm in theirs. I like that the film is three separate stories and each is quite different to another, I was half expecting them to tie in together in the final part of the movie however this is not the case, its still a fun and a breezy movie all the same. My only complaint is the background people in scenes are completely static which left me with a sense of inadequacy. To really believe the stories I feel the background characters should have more movement. The music in the movie is apt and the animation overall is very good. It may be more simplistic than other animated movies but I feel it works for the style of the movie.
Read More: Best Sci-Fi Movies of 2018
5. Wrath of Silence (2018)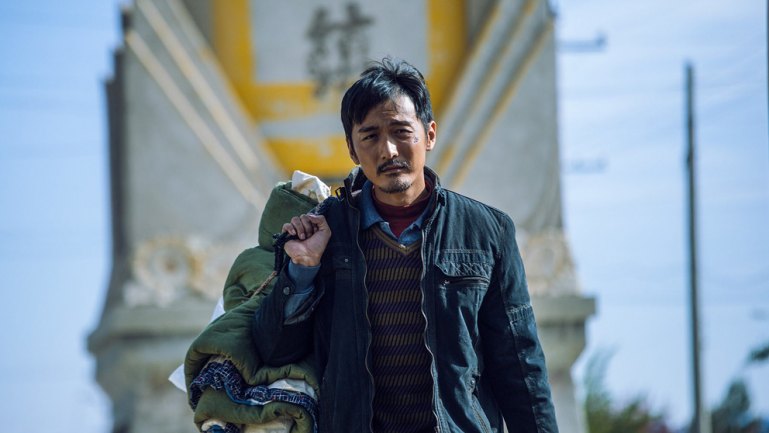 The 'Wrath of Silence' is a very well-executed thriller that gets more interesting as it goes. As an audience, we all can feel for the main protagonist who is looking for his son. This unfortunate and hopeless quest is supported by powerful moments, bone-crunching action and dark humor. "Wrath of Silence" also have great storytelling, sound effects, and beautifully crafted cinematography. Each shot worth thinking and analyzing twice. The only flaws for me were the pace of the first half. I believe it was too slow and very long, and the ending could be a little better, more artistic and more meaningful rather than just having kid drawing what happened. I wish we could see him drawing before a little by little and trying to tell what happened instead he was just creepy wearing the mask. Other than that, it's a very good watch.
Read More: Best Romance Movies of 2018
4. An Elephant Sitting Still (2018)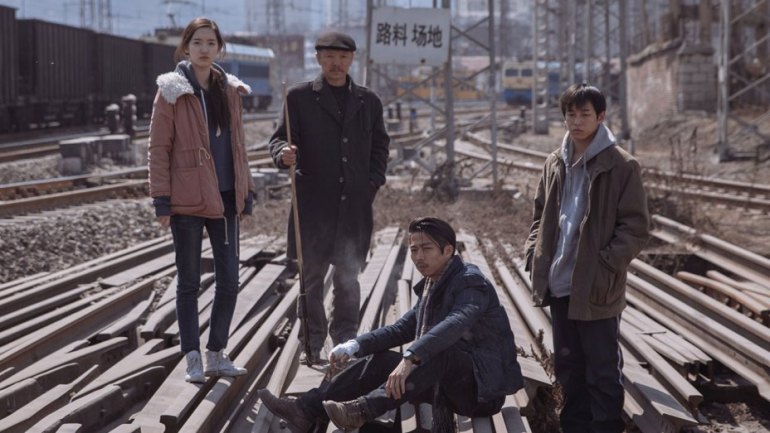 It's a shame that the writer-director of this brilliant film is not among us. He shows great potential in this very professional directorial debut, which reminds me of Steven Spielberg, James Cameron and Jiang Wen on their directorial debuts. The brilliantly written screenplay, bitingly cold theme, atmospheric approach, stunning cinematography, and great direction are just speechless. It is four-hour long, but once you start watching, you would never stop until the finish. If you're one of those rare filmgoers who looks forward to spending four hours with a story, this one is for you. It hasn't won Best Feature Award at the Berlin Film Festival for no reason. Watch out for this one.
Read More: Best Family Movies of 2018
3. Ash is the Purest White (2018)
When we first meet the lead character Qiao, she is a gangster's moll, providing loving arms to mobster Bin but not afraid to pull his underlings into line. Things go badly wrong for her, however, when, following her defense of Bin when he is attacked by a group of youths, she is sentenced to prison for possession of an illegal gun. Five years later she is released, a less exuberant character and disappointed to find Bin has not waited for her. The second part of the film deals with her search for him and what happens when she finds him. The three-act narrative structure is very clear and the second act is particularly interesting, full of sly humor. L. The film succeeds particularly in terms of character development. The result is a hard-hitting melodrama that reflects modern Chinese society.
Read More: Best Movie Kisses of 2018
2. Shadow (2018)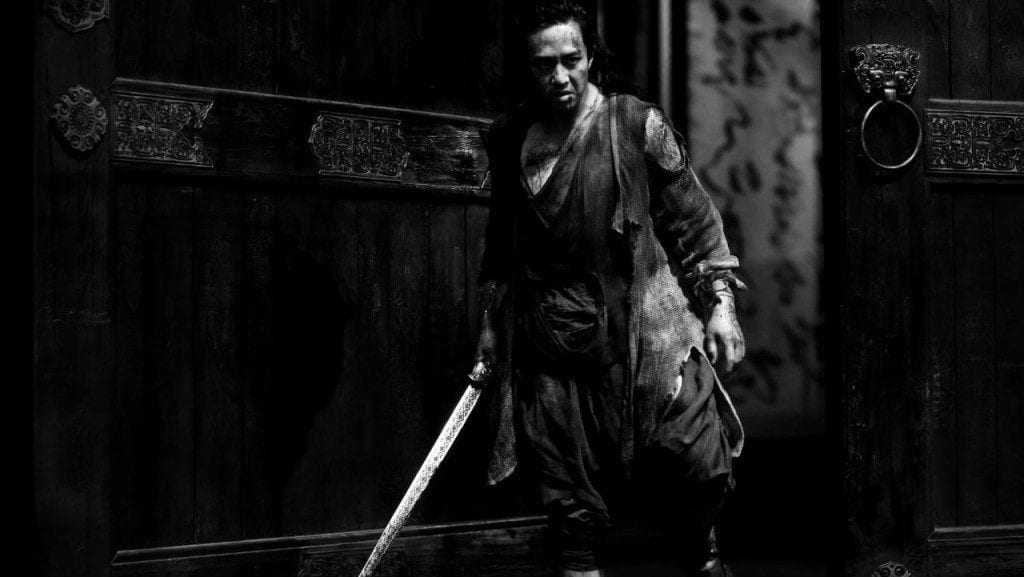 'Shadow' is a must watch, not for its ink paint style of cinematography, but for its characters, dialogue and some really good performances. Deng Chao, who plays both the "Shadow" and the "Commander" at the same time, deserves all the attention and compliments for his commitment to acting. Didn't expect the adapted-from-historical-events drama to turn into an action thriller ending with heavy blood stains, but that's not a drawback. The lack of background colors and the almost constant rain add to the complex intrigue. Until the end, one does not know where the director will take us. It is beautifully crafted, the action is realistic, the acting is perfect.
Read More: Best Animated Movies of 2018
1. Dying to Survive (2018)
'Dying to Survive' is a 2018 Chinese drama based on the real-life story of Lu Yong, a Chinese leukemia patient who bought cheap cancer medicine from India for a lot of Chinese cancer sufferers in 2004. It's could be called a comedy-drama but there's just a little comic relief in an otherwise very serious movie. What it is, is a genuine neo-noir drama, which gives a greater idea what you're in for. It's very moving and realistic. The film is loosely based on the story of Lu, who has been regarded as a hero of sorts for importing and selling less expensive anticancer drugs from India to Chinese for CML patients charged huge prices by a Swiss pharmaceutical giant. The performances, the screenplay and the way the story is told are all perfect. I strongly recommend this one.
Read More: Best Korean Movies of 2018