From the past few years, Telugu Cinema has been constantly on the radar of film lovers across the world with the success of the 'Baahubali' series. While 'Baahubali' could be called a one-off in terms of the scale and the business it did, those who have been following Telugu movies for a while, have a good idea that there are several good movies that have been produced in the past few years. Telugu Cinema had been at its zenith in the '80s and '90s, and though it has been finding itself for a few years, it looks like it's finally where it wants to be at the moment. This year has provided a great example of the quality of movies Telugu filmmakers can produce. Here's the list of top Telugu movies of 2018. The list includes Telugu horror movies, Telugu romantic movies, Telugu action movies and Telugu thriller movies.
15. Bhaagamathie (2018)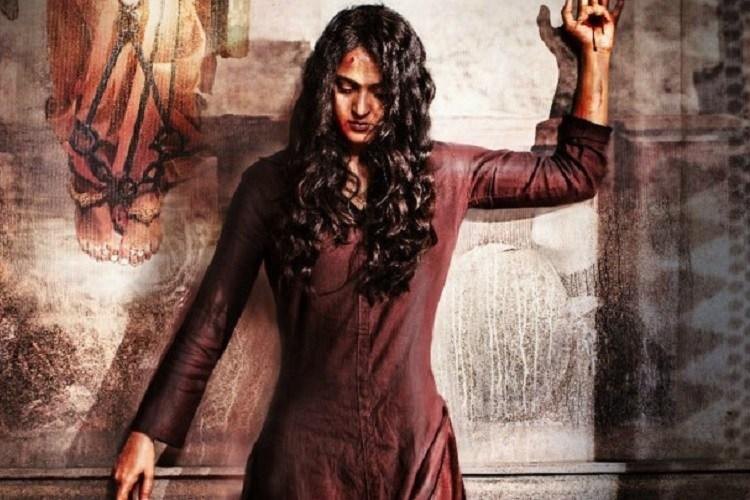 2009 was a year where Anushka Shetty broke the shackles and gave a performance of her life in the horror film 'Arundhathi'. This not only started a trend in the Telugu Cinema industry but also started a trend of horror films with female protagonists across South India. One might say that her performance in that film built a platform for her to go on and act as the mighty Devasena in the epic 'Baahubali'. After almost a decade, she got back into the horror genre and acted in 'Bhaagamathie'. The story revolves around a government official who is framed for a crime and is locked in a spooky bungalow. She is rigorously interrogated by the CBI and Police for months, and all she can do is deny the charges against her. The bungalow is said to be haunted by the spirit of Bhaagamathie, who lived in it decades ago.
What follows is a normal horror drama, but twists and turns start popping up, making it more of a cleverly written thriller towards the end, along with the horror element of course. This character is Anushka's bread and butter and she duly delivers. The art and set design are great and the script packs the right amount of thrills. Director Ashok who previously made 'Pilla Zamindar', does a good job, despite not getting the deserved pat on the back. What stands out is the soundtrack and sound effects by Thaman, about whom you'll hear about again in the later stages of the article. It's too bad if you couldn't catch the film in an auditorium with good sound, but keep in mind to use good headphones or speakers to get a nice, scary experience.
Read More: Best Bollywood Movies of 2018
14. Needi Naadi Oke Kathe | "Our Stories are the Same" (2018)
'Needi Naadi Oke Kathe' is one of the most underrated movies of the year. The film majorly suffers due to the low production values, which is pretty normal for an Indian independent film. The film is shot on natural locations and the cinematography ends up being pretty dull. If these two problems weren't there, the film could've been much above in the list. The story is about a below average student who has to make it big in life, and the only way he can is by scoring good grades. His father is always nudging him, while his mother, sister, and girlfriend support and help him. However, things go out of hand when his love life gets into trouble and he struggles to achieve his goals.
The film actually talks about sensitive topics like the value of education in life, the dignity of labor, parental pressure and most importantly, the psychology of Indian students in the current era. Writing of the movie is one of the assets, as it portrays all these delicate emotions in an effective way. One particular scene where the guy talks to people who have low-level jobs and tiny-scale businesses, is really well written. Sree Vishnu, the actor, despite not being the best of performers, has a nag of doing the right parts that suit him and has been doing some good movies lately. If you don't mind the slow pace, and a little shoddy cinematography, give it a shot.
Read More: Best Malayalam Movies of 2018
13. Ee Nagaraniki Emaindi | "What's Wrong with this City?" (2018)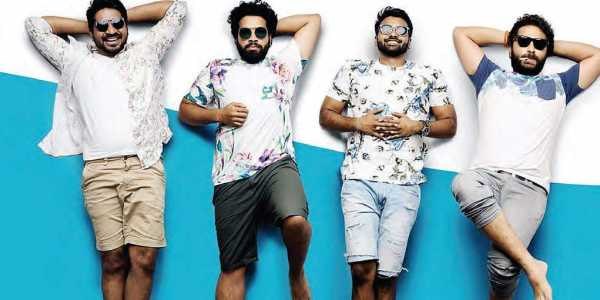 Tharun Bhascker took over the Telugu film industry by storm when his directorial debut 'Pelli Choopulu' came out a few years ago. It gave Telugu audience a new star Vijay Devarakonda and a lot of hope to aspiring filmmakers. The film is nothing new or out of the box. It's just the way Tharun sketched his characters to make them grounded and natural. The writing is organic, probably because Tharun takes out situations and moments from his real life. Same is the case with 'Ee Nagaraniki Emaindi'. He actually cooks up a script from slightly dramatizing his real-life experiences.
The film is basically a buddy-comedy with a group of four friends in the lead. We get a look into their lives, from college to jobs, from their families to their relationships, and most importantly, the bond among each other. Tharun casts all new actors to churn out realistic performances from them, and every actor does what he/she needs to do. The writing, as I said is breezy and organic. If you have some time to kill with your buddies and want to have a good laugh, go for this one.
Read More: Top IMDb Rated Movies of 2018
12. Geetha Govindam | "Geetha and Govind" (2018)
Speaking of Vijay Devarakonda, 'Geetha Govindam' is a film that nourishes off his stardom. The actor is growing leaps and bounds in terms of both acting and fame. There isn't a deep plot in the film but it's the other things that make you love this movie. The hero just wants to get married. He has fantasies of how good his life will be if he marries a kind-hearted, down to earth and beautiful woman. When he finds her, he comes across as a pervert dues to some misunderstandings. The girl is feisty and highly independent. Her brother is kind of a goon, who wants to beat p the hero. But incidentally, he is about to marry the hero's sister. How will the hero beat the odds and marry the love of his life?
Acting by Vijay Devarkonda is simply superb as the gullible Govind. He plays a character that is the exact opposite of his previous role in 'Arjun Reddy' and it is very convincing. Comedy is also very good and so are the songs. Rashmika, the heroine, has had a blinder of a year with three blockbusters. She plays Geetha, a character with two shades, an angry side, and a softer side towards the final minutes of the film. The film's strength lies in the performances and the comedy, so if that's what you're looking for, this is your pick.
Read More: Best Actors of 2018
11. Bharat Ane Nenu | "I, Bharat" (2018)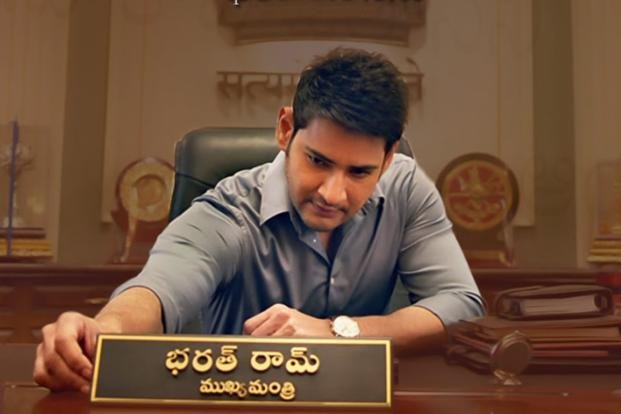 Mahesh Babu is a director's actor, who'll figuratively take a bullet to justify his role. When he last worked with v Koratal Siva, they came up with a film that caters to the masses, by staying subtle and sensible. This is something many fail to achieve, making a grounded film, yet, making it a commercially viable. This time around, Siva aims for something bigger. He casts Mahesh Babu as the Chief Minister of Andhra Pradesh. Mahesh Babu is a star hero whose fans love when he bashes goons single-handedly. They want songs and dance. So the biggest task in hand for Siva is to make the Chief Minister do all this. You might say that when there's no need, why do. But you know deep inside that when an Indian star hero goes out of the box, the results are not too promising. There is an umpteen number of examples for this.
Siva manages to justify that the Chief Minister can fight, despite him having an army of security around him. He can sing and dance, and yet he can bring change in society. 'Bharat Ane Nenu' deals with effective and accountable governing. It gives Siva's take on how the governing system should work, and what should be the Chief Minister's role in it. It gives a picture of the current society, and the role media is playing. Along with this, there a decent amount of romance and drama. This is not your usual popcorn entertainer and runs on a serious note, apart from a couple of songs. So watch it if you like political dramas. Even if you don't, I suggest you give it a try.
Read More: Best Reviewed Movies of 2018
10 Devadas | "Deva and Das" (2018)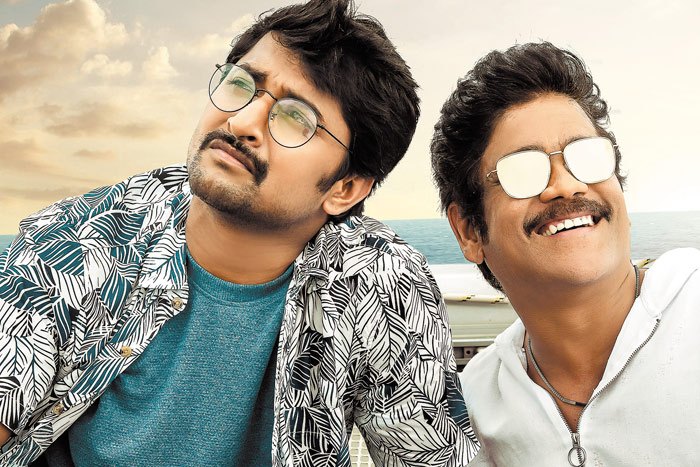 Sriram Aditya previously made 'Bhale Manchi Roju' and 'Shamantakamani'. Both of these movies are suspense thrillers, with a whole lot of comedy in them. He goes big this time, casting two stars in yet another comedy. He cuts out on the thriller part and chooses to give a good dose of action. Nagarjuna plays Deva and Nani plays Das. Das is a small time doctor who wants to make a breakthrough. He comes across a wounded Deva one day, a dreaded gangster, and treats him back to health. He then unwilling becomes the go-to doctor for all the goons who work for Deva. In the midst of all this, the police are after Deva and due to his relationship with Deva, Das finds his way into their radar. Meanwhile, Das gets to know the softer side of Deva, and both of them become the best of friends.
The rest of the story is how Das convinces Deva to quit his criminal life and how Deva escapes from the police. Once again, comedy runs the film. But what makes it interesting is the drama that is generated from both the characters. In fact, Sriram manages to add some depth even to the small time goons, who generally are used to just fill the screen. Nani is the emotional backbone of the movie, and while comedy is his strong suit, he nails the dramatic scenes too. Nagarjuna gets into the skin of Deva with ease. His charisma is a treat to watch and he shares a good chemistry with Nani. A gangster action comedy, along with a good amount of drama is a great combination, just like Nagarjuna and Nani. 'Devadas' is a good watch.
Read More: Best Horror Movies of 2018
9. Aravinda Sametha Veera Raghava | "Veera Raghava Along with Aravainda" (2018)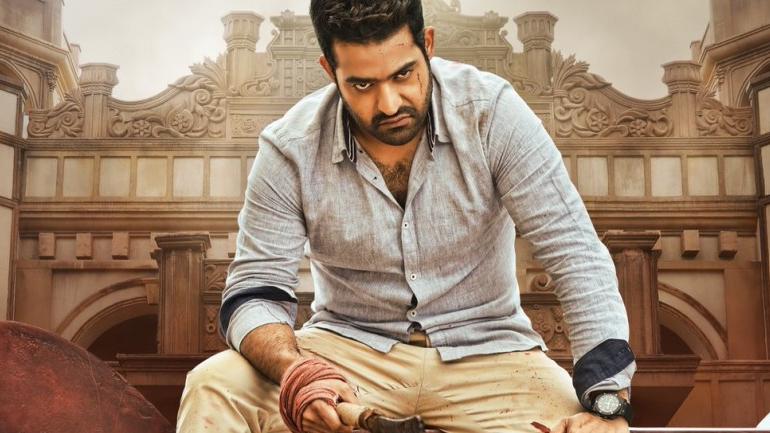 The general story of an action movie is how the protagonist defeats the antagonist. There is the cat and mouse chase between them, a big build up and a grand showdown between towards the end where the protagonist triumphs. After a big war between them, the movie ends. But the writer-director Trivikram opts to show what happens after a war. Firstly, he writes a story where the war between the hero and the villain comes first. He then casts NTR Jr. who is a big action hero. He shoots one of the best action sequences in Telugu Cinema and ends the war within the first twenty minutes of the film. The rest of the film is what comes after the war. The wounds, the deaths, the grief and the attempt for peace are what 'Aravinda Sametha Veera Raghava' is all about.
Veera Raghava, the protagonist, returns to India and on the way to his home, his father, the head of one of the two gangs which are at war, is murdered. Veera Raghava and the rest of his father's gang wipes out almost the entire rival gang. From there on, we get to see Raghava's fight for peace in his locality, with the help of Aravinda, the woman he loves. NTR Jr. is easily one of the best actors in India. He is extremely violent in the first few minutes, and for the rest of the runtime, he performs brilliantly as the aggressive man gone calm. The background score and the music by Thaman, the guy I mentioned before are the two pillars for the film. You need to watch this one for the brilliant action sequences, the acting, and the writing.
Read More: Best Superhero Movies of 2018
8. Naa Peru Surya – Naa Illu India | "My Name is Surya – I Live in India" (2018)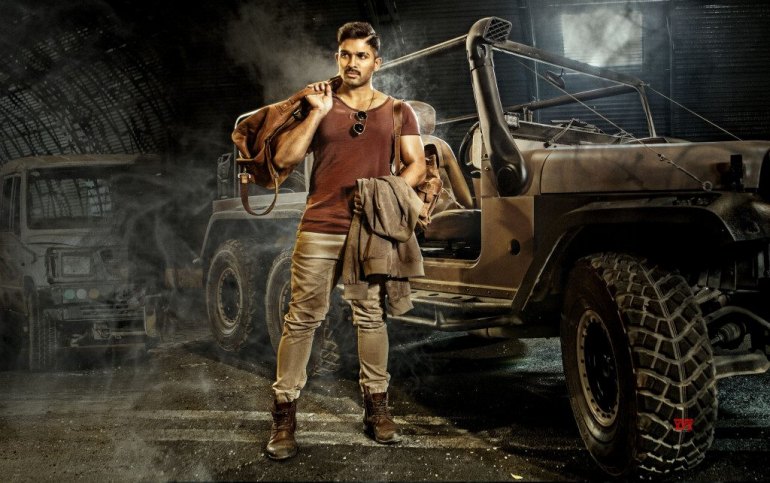 Vakkantam Vamsi, who wrote good movies like 'Kick' and 'Temper', tries his hand in direction for the first time. Allu Arjun is an army training officer, Surya, whose aim is to fight at the border. But he is infamous for his extreme anger. He is so angry that he hasn't seen or spoken to anyone from his family for years because of a small disagreement with his father. Surya even kills a terrorist in custody, which is a huge violation of the law. He is suspended, and the only way back for him is to prove that he has learned his lesson in anger management. He has to get a certificate from a top psychiatrist, that he can control his anger, and is capable of serving the army. The only catch is that the psychiatrist is his father.
The way Vamsi sketches Surya's character is brilliant. Surya has to learn to compromise, he has to learn to be at peace with himself and go to war. He, who believes that if one changes his character, he loses his identity, has to change himself. Allu Arjun is perfect as Surya. Arjun Sarja does a great job as Surya's father. The film didn't do so well, probably because of the weak climax. But like putting a break to a speeding car, writing an ending to such an intense character study is not easy. That being said, the film is totally worth your time for the brilliant action sequences and the engaging drama.
Read More: Best Action Movies of 2018
7. U-Turn (2018)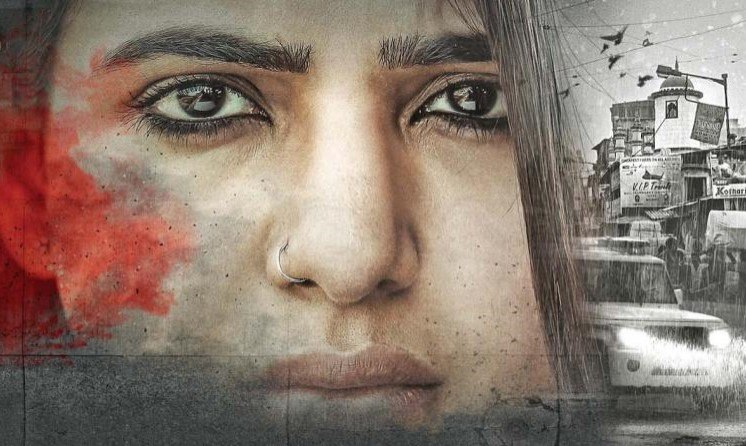 'U-Turn' is the remake of a Kannada thriller with the same name. It was shot in both Telugu and Tamil simultaneously. It all begins after Rachana, an ambitious and practical girl, who shies away from getting married despite pressure from her mother, starts working on the story of people who take illegal U-turns. She is quite happy with her career and loves spending time in office because of one more reason: her liking for Aditya who works as a crime reporter. When the two of them finally go on a date and everything goes well, Rachana is taken into custody for suspected murder. T
here has been a series of deaths happening in the city in a similar fashion. Though all the cases are concluded as suicides, since nothing unusual is suspected, suddenly there comes an intriguing link which connects all of them. All I will say is that more people are about die. This creates panic among the junior intern journalist Rachana and Nayak, a cop. Both of them go after the person behind the deaths. This is Samantha's second best performance according to me, after 'Rangasthalam', which we'll talk about in a while. Aadi and Rahul fit into their characters perfectly. Bhoomika plays a good role and gives the emotional quotient for the film. Though the climax is not for everyone, you'll enjoy the movie even if you don't buy the ending.
Read More: Best Thriller Movies of 2018
6. Rx 100 (2018)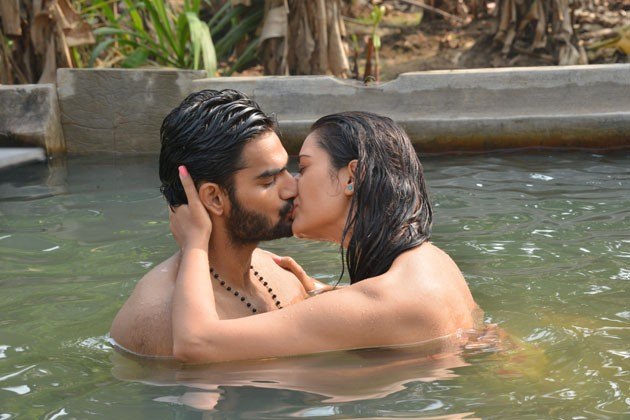 Raw, rustic, sensual, bold and revolutionary: these are the adjectives which can be can be associated with 'Rx 100'. Rx 100 is a bike that the protagonist drives. The film is named after it because of this love for it. But the film has nothing to do with the bike. The film begins protagonist Siva waiting for someone for three years and as and when he comes back he goes and thrashes him. But still, he is waiting for someone so much that he goes to a funeral just to check whether that person has come back. Now they go to the flashback and show the love story and the girl he has been waiting for. The girl is married and lives in the US and he is waiting for her and as she returns to the village everything picks up from there on.
The film is generally slow and it tries to give the atmosphere of the village and a good look into the lives of the characters. You'll not know where the film is heading. You're unsure what the writer wants to do, whether he wants the couple to get together or not. You'll not get the take away until the very end. All I can say is that if you do decide to watch it, don't read anything more than what I wrote. Just go ahead and watch it, and I can assure that you'll be satisfied at the end. The actors are very believable and that makes the film interesting, despite its slow setup.
Read More: Best Bollywood Movies of 2018
5. Goodachari | "Spy" (2018)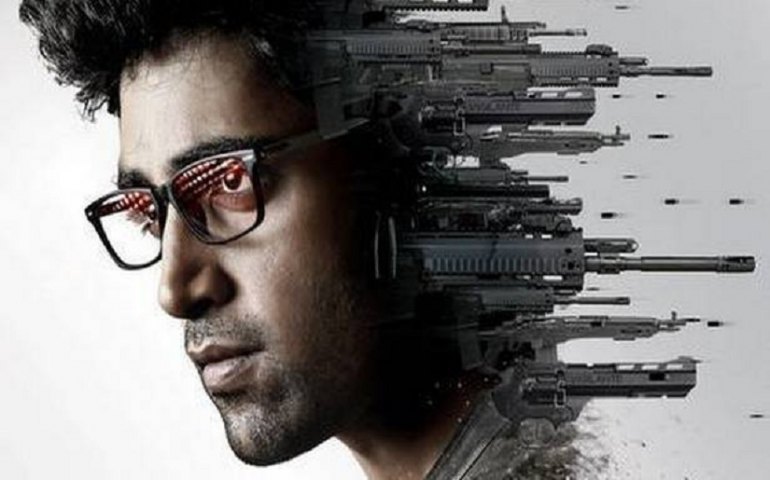 The initial script seems to be a little borrowed from 'Kingsman'. Eventually, as the story picks up the movie gets quite intriguing. The songs in-between had put a break to the thriller, without which it would have been much better. Adivi Sesh's intention of changing Tollywood filmmaking with rarely attempted genres is a commendable attempt. His previous outing 'Kshanam' was a mystery thriller and now his new film 'Goodachaari' is a spy thriller. Arjun, played by Sesh himself gets recruited into a spy organization after repeated applying for the job. He is inducted into "Trinetra", a secret service bureau that recruits him for a mission. He soon becomes an agent.
On his very first day as an agent, a minister gets killed, his girlfriend is killed and all fingers point out that he's behind this. He is on the run to find out who the mole in Trinetra is and who actually killed his father in his childhood. As he goes on the mission, many secrets come out. While Kshanam is taken from 'Flight Plan', 'Goodachari' is taken from almost all the famous spy films like 'MI' and 'Kingsman', there is nothing wrong with taking points from other works until or unless you focus on content. That's what 'Goodachari' does well. It has all the twists and turns you'll expect from a spy thriller. However, there are few pieces of lazy writing which has to be ignored to enjoy the film completely.
Read More: Best Malayalam Movies of 2018
4. Awe! (2018)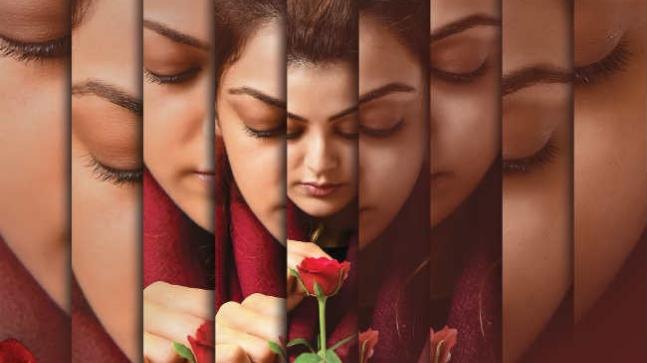 Kali writes in her diary that she's about to commit a mass murder. Radha is trying to convince her parents that it's okay if she marries Krish, who's a girl. Shiva is in charge of a library who reads and does a lot of scientific stuff. He wants to build a time machine, incidentally, he meets a woman from the future. Nala is struggling to get a job. He bluffs that he's a chef, wherein he's just cooking stuff with the help of internet. This is when he discovers a talking fish and a talking tree in the kitchen of the restaurant. Yogi is a magician who starts experiencing weird stuff in a bathroom stall. Meera, a drug addict, who keeps getting hallucinations, is forced to commit a robbery in darkness, where she stars experiencing paranormal activities. All these stories are connected.
'Awe!', like 'Goodachari', has it's Hollywood references. But Prashanth Varma, the writer-director manages to write a complex screenplay in a convincing manner. He stays true to his plot and every element he chooses to portray, adds up at the end. It is an unconventional Telugu film exploring several untouched themes. The story is good, and the music elevates the scenes. As the film is supposed to be a low budget indie project, the restrictions in production are evident at several points, but the film still looks great. Cinematography by Karthik is top-notch. The entire film depends heavily on climax which is brilliantly written and shot, 'Awe!' is a pathbreaker in Telugu cinema and is worth your time.
Read More: Best Horror Movies of 2018
3. Rangasthalam (2018)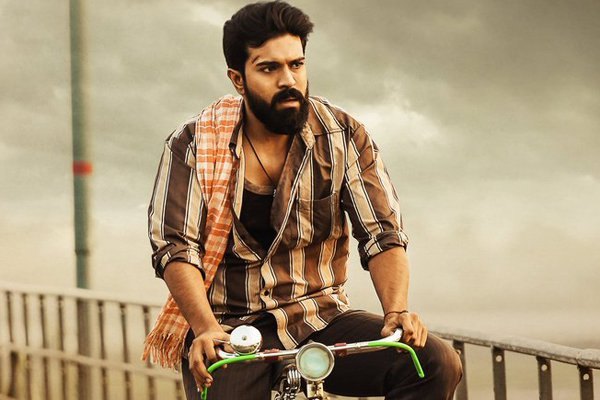 Remember Ram Charan? You might've watched his movies on YouTube. He's the guy from 'Magadheera'. Remember how he was trolled for his one-dimensional acting in his Bollywood debut 'Zanjeer'? Well, if his debut film was anywhere near this, he would've been a household name in Bollywood by now. But bygones be bygones, 'Rangasthalam' is a brilliant movie, and Ram Charan shines in it. Rangasthalam is the name of a village in 1985 where we are introduced to Chitti Babu, a mechanic with hearing impairment. He can hear stuff, which is only loud enough. His brother Kumar Babu returns from Dubai to find out that the President of the village is a corrupt politician who is ripping the people. He decides to contest against him and invites all sorts of trouble. Chitti Babu is the only savior.
Ram Charan gives the best performance of 2018 according to me. He has been in a dry spell, with all the performances in the last few years being one toned. This movie just proves that when the writing is poor, there's nothing an actor can do. When it is good, this is what happens. Samantha, as I mentioned before, gives her career-best performance as Rama Lakshmi,.Aadi Pinishetty, as the gullible yet honest Kumar Babu is brilliant. Jagapathy Babu is solid as the evil President. There are plenty of supporting actors who breathe life into the imaginary "Rangasthalam". Believe me when I say that the village has a life of its own. All this comes from the mastermind writer-director Sukumar. He writes a highly emotional drama with the correct measures of political and comic elements. Every department clicks extremely well. 'Rangasthalm' is a must watch.
Read More: Best Superhero Movies of 2018
2. Mahanati | "The Great Actress" (2018)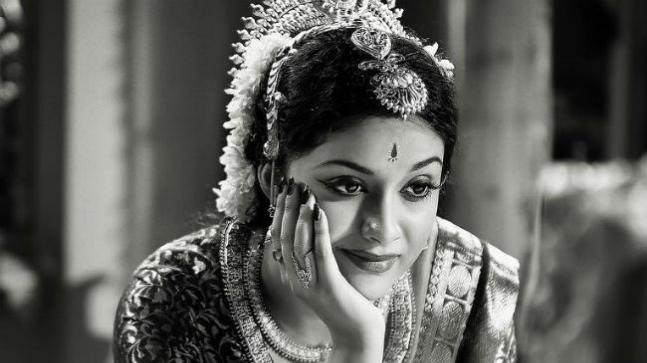 'Mahanati' is the biopic of yesteryear South Indian actress Savitri. The movie is set in the olden times of 1930s-1970s. The story progresses very naturally, not allowing the viewers to take their eyes off. It very beautifully tells the story of a woman who may not be very popular today, but one whose life has to be an inspiration, of what to do, and what not to do. You'll be mesmerized with the beauty and performance of Keerthi Suresh. She justifies the role of the legend and plays all the phases of her life with ease and conviction. She starts off as a young, simple village girl who does theaters and later aspires to join cinema. Then she's portrayed as a successful actress, lover, mother, and finally as a victim of alcoholism.
You get joy and satisfaction by seeing her for the most part of the film, and equal level of pain and helplessness is felt in the latter part when she suffers. It'd be hard not to empathize with her. Dulquer and others have also played their parts well to make this wonderful creation. The roles of Samantha and Vijay are just enough to complement the actual story of Savitri. The narrative style adopted here is a good way to tell a real-life story. Nag Ashwin, the writer-director makes sure that you get a good look into the lifestyle if the star, and through that, you get to see the film industry of her era. Movies like this should be an inspiration to Telugu/Tamil cinema and Indian cinema in general.
Read More: Best Action Movies of 2018
1. C/O Kancharapalem (2018)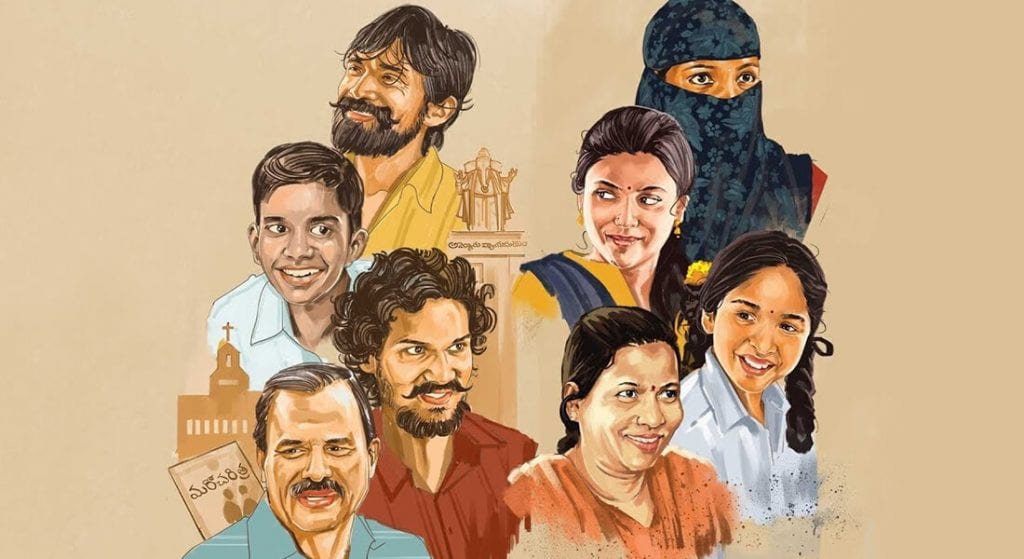 I initially wanted to put 'Mahanati' on top of the list. But I would've wronged this little gem of a movie had I done that. As a Telugu speaking person, I just had one taught after coming out of this one. 'Baahubali' has shown what Telugu Cinema can do, but 'C/O Kancharapalem' is what Telugu should be doing more often. Not just because it breaks all the stereotypes in Telugu filmmaking, but it remains connected to Telugu way of life while doing it. Tamil Cinema has been doing this for quite a while now, and Telugu Cinema has now proved that it can do it too. The film doesn't have a huge plot, it just deals with four different love stories. You need to watch the movie to understand the brilliance of this script.
It's not something new, it just has pure and honest human relations and human emotions. It's one of the rarest combinations of innovative script writing and old-school drama. 'C/O Kancharapalem' is as independent as it gets. The film is completely crowd-acted. The film found distribution thanks to Rana Daggubati, who discovered this masterpiece out of nowhere and made sure it reached the audience. Films like these never do well at box office, but this one is an exception. It ended up as a profitable investment, proving that when you make good movies, no matter what, people will watch them. I suggest you watch the film indefinitely. Kudos to the crew members.
Read More: Best Movie Kisses of 2018