It is a laborious task to pick out 20 Best Tamil Movies of 21st Century from the flamboyant array of visual storytelling. Tamil movies are courageous enough to deal with raw stories and strive to achieve new realms of cinematic brilliance through every movie. Be it a gangster comedy flick like "Jigarthanda" or a heartbreaking love story like "Vinnaithandi Varuvayo", the filmmakers always adorn their movies with local flavours.
The 21st Century witnessed a relevant change in the pattern of films that came out as it marked the entry of unconventional filmmakers to mainstream and saw a lot of experimentation With that said, here is the list of top Tamil movies of this century. The movies are not listed based on any rank but isn't it wise to save the best for the last?
20. Goli Soda (2014)
This could be the least popular movie in this list as Vijay Milton's 'Goli Soda' falls somewhere between a masala movie and a good movie, but it is extensively dealing with Identity and this is what prompted me to add it to this list. Vijay Milton commissions four young orphan boys in the backdrop of a highly active Koyambedu Market. From the beginning itself 'Goli Soda' is all about the efforts of these four boys to pursue an identity for themselves and shed the existing precariously delusional one of Market Pasanga (Market Boys in English). The quartet opens a small restaurant in the middle of the market with the help of Aachi, this shop belongs to Naidu, the local don and the regular winner in market elections. Their little source of livelihood is named after their favourite person in the world, Aachi Mess, it emerges as a favourite among the market crowd and they achieve a new identity, Aachi Mess boys. Their life takes a disastrous and unfortunate turn when Naidu's cousin walks in with his rogue behaviour and tries to impose it on the quartet. What follows next is a fight for identity and respect, there are ruthless torture and gut-churning violence inflicted upon the boys as a result of their revolt. Vijay Milton preserves the conventional elements of masala movie and employs them in the most innovative way.
19. Mankatha (2011)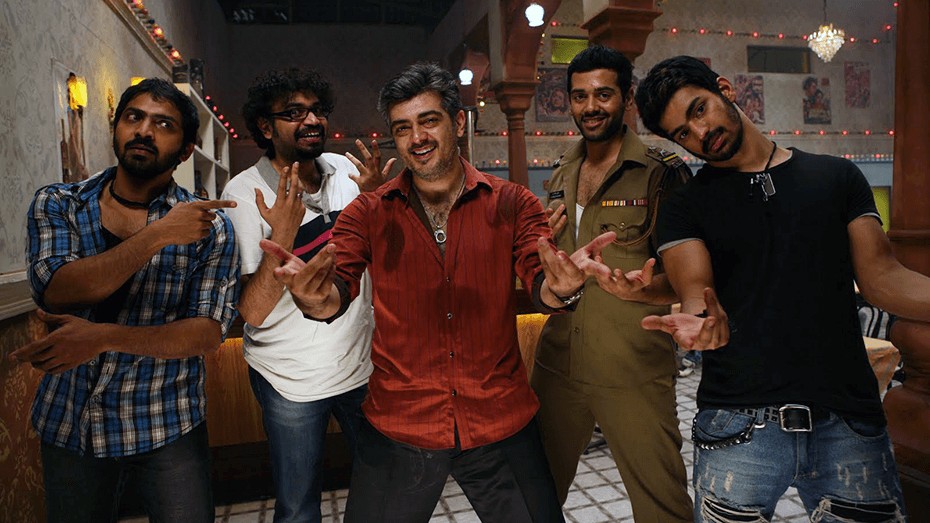 Ajith Kumar is one of the most loved actors in Tami Nadu but his widespread fanfare doesn't slow down his affinity towards experimenting with different roles. In Venkat Prabhu's action heist Ajith plays Vinayak Mahadev, a police officer with a considerable amount of negative shade. Vinayak assembles a team of some interesting people and pursues a huge chunk of cash. The beauty of 'Mankatha' lies in its black comedy which actively involves all the characters and remarkable direction which maintains a perfect pace even with love scenes. 'Mankatha' is a game played with conviction solely by Vinayak and entirely driven on his judgements. The climax twist is an additional bonus to Ajith's flirting with a villain character. One of the things to look out while watching 'Mankatha' is Venkat Prabhu's craft, he manufactures every scene to the point and coats commercial elements with a unique layer.
18. Kaaviya Thalaivan (2014)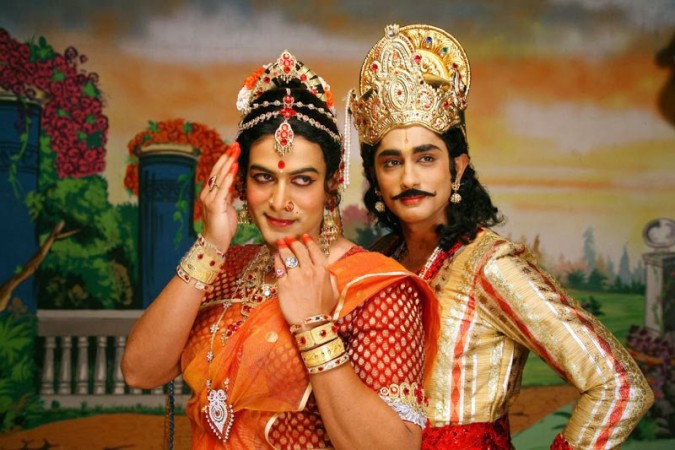 Vasanthabalan took on a pragmatic adventure by making 'Kaaviya Thalaivan', a historical fiction set in the early 20th century. Kaliappa (played by Siddharth) and Gomathi (played by Prithviraj Sukumaran) represents two extremes of humanity and engages in a symbolic war throughout the movie. Both of them are favourite disciples of their master but Gomathi hates to share the stage with Kaliappa as he is much more naturally talented than him, he pursues some devious strategy to get rid of this frustration and brilliantly makes his master oust Kaliappa. It is not an easy task to make a period drama but Vasanthabalan pulls it off with a never seen before perfectionism. Both of the lead actors emits out a magical sense with their beautiful portrayal of two deep characters. 'Kaaviya Thalaivan' is about that balance humanity has achieved by keeping alive both of the extremes. The pain and struggle of theatre artists have been realistically captured by the director and due importance has given to the then existed Tamil dialect. It would be a cardinal sin to not mention Vedhicka's splendid performance as Vadivambal, her dance moves and acting sequences are a feast for eyes.
17. Enakul Oruvan (2015)
This Tamil remake of Kannada movie Luciya is an engaging watch as it sets the audience on a journey without completely exposing the thin line drawn between reality and dream. Director Prasad Ramar devises non-linear storytelling with a low impacting reminiscence of Christopher Nolan's epic Memento and begins with the story of Vicky (played by Siddharth), a torch shiner in a movie theatre. Life hasn't been fair to Vicky, he is deprived of sleep and depends on green pills, known as Lucia to restore his once gone sleeping experience. Lucia does Vicky a double favour, this pill empowers him to drive his dream the way he wants and here comes the first violation of conventional narrative pattern, the audience is sucked into the black and white world of Vignesh, a successful actor version of Vicky, the sailor of this dream. Vicky's love interest in real word is a waitress and puts him on a tough endurance for his relentless pursuit of love. While in the dream world, she is a budding actress who is eagerly looking out for her major break. It is an insurmountable task for anyone to describe 'Enakul Oruvan' without giving away the spoilers. A highly reasonable and brilliant twist is inserted in the climax without insulting the intelligence of the audience.
16. Jigarthanda (2014)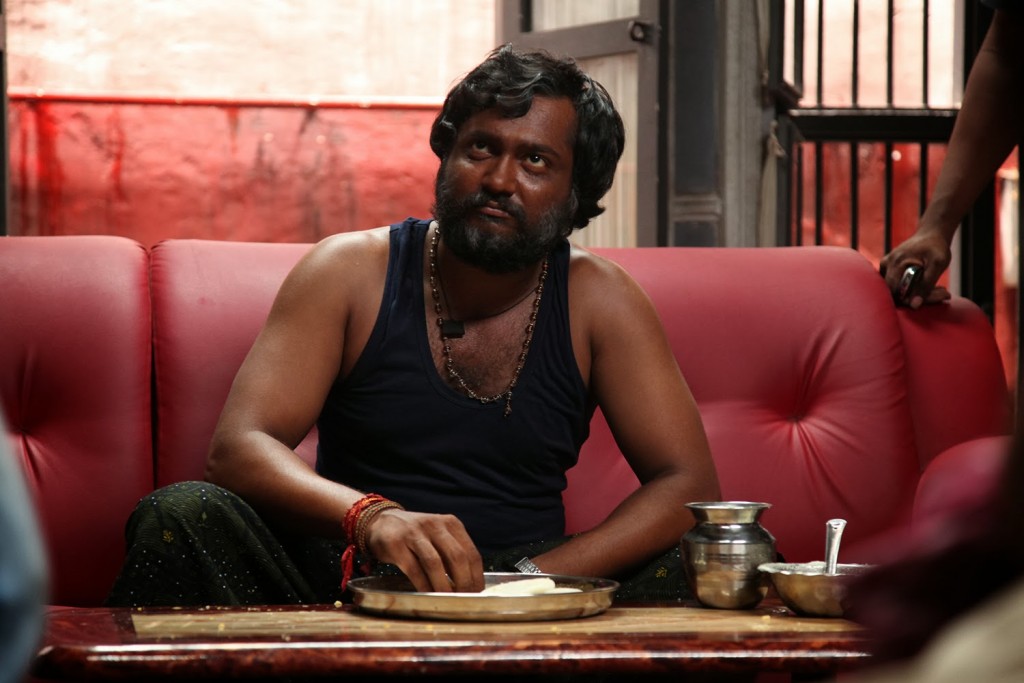 Welcome to the sinister world of Assault Sethu (played by Bobby Simha), the magnum opus of terror in Madurai. Director Karthik Subbaraj employs Karthik Subramani (played by Sidharth) as an aspiring filmmaker who arrives in Madurai to write a script for a gangster revolving around Sethu, the synonym for fear. 'Jigarthanda' starts as a light-hearted drama, an aspiring filmmaker is in the semi-final round of a talent hunt show and his approach to filmmaking starts a conflict between the two judges in the panel, one of them being a director who thrashes Karthik and the other being a financier who has a highly contrasting opinion to that of the director. This conflict quickly escalates into a war of words and results in the elimination of Karthik from the competition. The financier who is convinced that Karthik made the finest films out of all the contestants and declares that he will produce Karthik's movie. How could this beginning end up in the agricultural fields of Madurai, where a badly injured Sethu fighting a handful of men with a knife and killing them one by one? 'Jigarthanda' falls into a genre of its own, a movie that traverses the boundaries set by gangster genres. Karthik Subbaraj exerts a completely fresh plot and circumstances to make a gangster movie which has always been a favourite genre in Tamil Cinema.
15. Vinnaithandi Varuvayo (2010)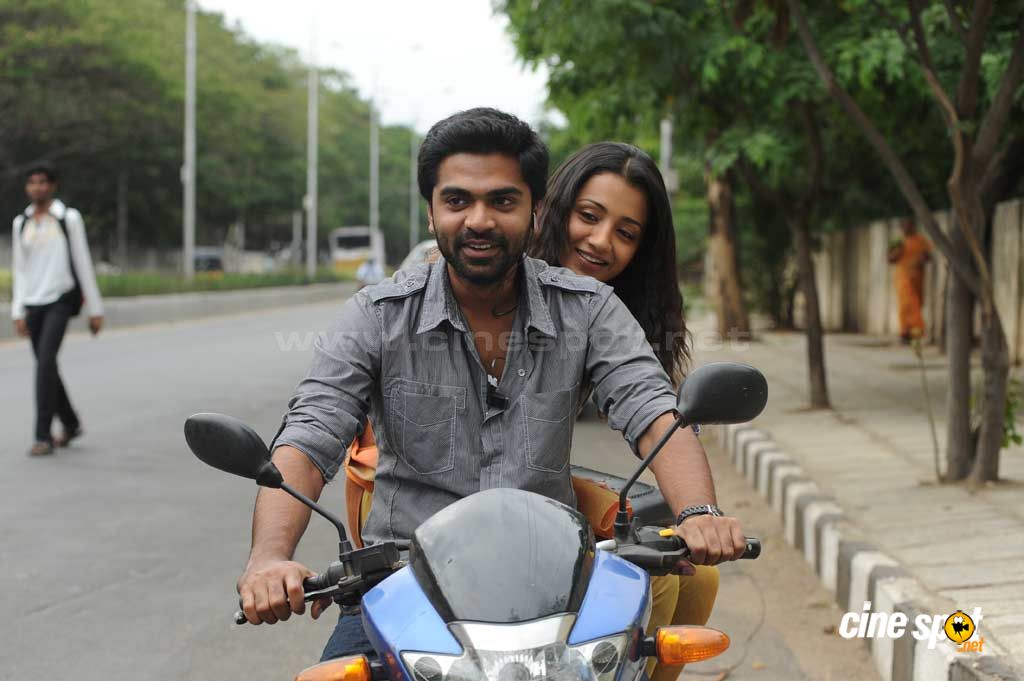 Indian romance has always circled around the adamant decision making of a deep-rooted patriarchy and filmmakers has little choice when it comes to introducing something fresh. 'Vinnaithandi Varuvayo' weaves in all elements of Indian romantic genre and makes the audience go topsy-turvy with its intelligent and realistic filmmaking. Gautham Vasudev Menon sucks the audience right into the world of Karthik (played by Silambarasan), an unemployed engineer with dreams of making it big as a filmmaker, pretty much resembles the director himself. It is quite evident from the posters that this movie about the love story between Karthik and Jessie (played by Trisha) but how could it start with Jessie's marriage to another gentleman? Before you get lost in AR Rahman's wondrous ensemble of magical notes, Gautham Vasudev Menon welcomes the audience to walk along with Karthick, look at Jessie through his eyes and get engrossed in his steady flow of emotions. The experience of watching 'Vinnaithandi Varuvayo' cannot be confined to words, this movie is as real as placing a camera around a couple and the audience is right there in the middle enthralled by the love story of Karthik and Jessie. This is must watch even if you never really liked watching romantic movies. Need something to redefine love genre for you? 'Vinnaithandi Varuvayo' is the perfect answer.
14. Anbe Sivam (2003)
It is painful to watch Kamal Hassan as Nallasivam alias Nalla, a middle-aged man with scarred face and thick spectacles. The acting brilliance of some actors absorbs the audience right into their vision and inflicts upon them their pain. 'Anbe Sivam' is an aftermath of master storytelling because this is an absolute out of the box thought and director Sundar C has managed to strike an odd emotional chord. Anbarasu (played by R.Madhavan) is an advertisement professional forced to travel with Nalla, this journey isn't a cheesy and spiced up road trip but it is about how contradiction in two people can mitigate with conversations. 'Anbe Sivam' has a life lesson and Nalla's flashback is filled with activism and revolts which eventually leads him to troubles with the affluence category in the society. Nalla is that role which can only be played by Kamal Hassan and 'Anbe Sivautilisestly utilises both the star and actor in him.

13. Dhruvangal Pathinaru (2016)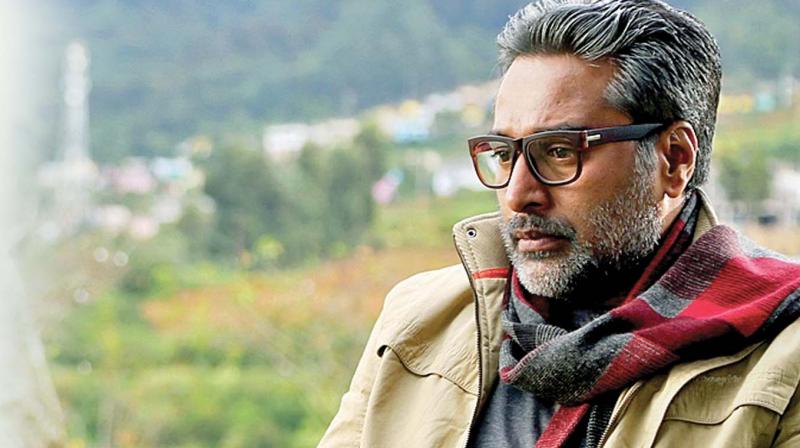 It has become increasingly challenging to make thriller movies as the suspense elements of the plot are susceptible to threats from social media criticism. Karthick Naren's debut is nothing short of a magic, the gripping narration of a single event through multiple narrators and eagerness of a police officer to reach conclusions of a double homicide forms one of the best thriller of recent times. Huge exposure of Indian audience to foreign movies has resulted in a gradual increase in the expectation bar when they sets out to watch a thriller and it is not an easy task to match with the brilliance of Western and South filmmakers, however Karthick Naren pulls of a brilliant spell. The story is about the murder of two young men in the streets of Coimbatore and a girl goes missing incidentally The audience is treated with respect as Karthick Naren does not devise any devious methods to snatch away their focus or subsidise the presence of any elements to magnify the intensity of story telling. 'Dhruvangal Pathinaru' is as simple as a five-year old's painting, there is nothing to look out for except its brightly lit frames, Karthick Naren will feed the audience everything at the right time.
12. Anniyan (2005)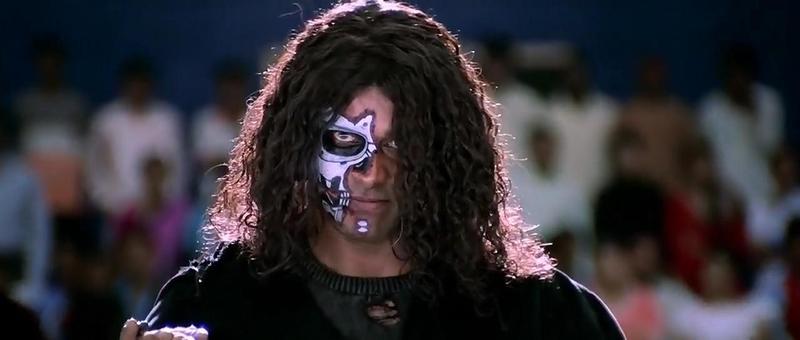 Shankar's filmography is heavily dependent on unique portrayal of Civil Vigilantes, 'Anniyan' stands out as a terrific exception as Shankar intensely dives into the psychological illusion of a common man as a romantic heartthrob and a scary vigilante. Shankar loves to deviate from the central plot and explore the nuances of subplots but in this movie he concentrates on backdrops and observations of characters and use these thoughts to move the script forward. Ambi is a morally strong consumer protection advocate and takes on injustice very serious, Remo is a ramp walk model and dance performer who loves to dress up and ride fancy bikes and thirdly Anniyan is a dark vigilante who is in the pursuit of bringing mythological punishments to earth. Actor Vikram has given one of his career's best in this movie, the way he maintains perfection while switching characters is a wonder. Shankar flirts with grandiosity to activate the commercial elements but deep inside 'Anniyan' is an epic movie and it has two of the best character actors in South Indian Film Industry, Nedumudi Venu and Sathyaraj in supporting roles. There are some intense scenes which will remain favourite among Cinema lovers, one of them being the epic interrogation scene in which Vikram effortlessly jumps between personalities to send a chill down the spine of both audience and the police offer (played by Prakash Raj) alike.
11. Alaipayuthey (2000)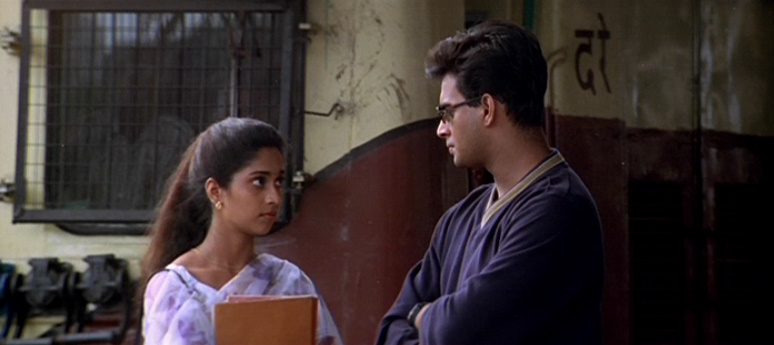 When Mani Ratnam comes up with a full-fledged romantic flick after his not so light-hearted movies such as Bombay and Dil Se, it wasn't surprising to see him breaking some rules. 'Alaipayuthey' was a coming of age romantic flick, it explores the essence of relationship between Karhtik and Shakti, played by one of the most charming on-screen couples, R.Madhavan and Shalini. Love never cease to evolve and filmmakers seldom realises that. Mani Ratnam begins with the young Karthik trying to woo Shakti. Shakti doesn't slip easy to Karthik's charm as she concludes him as a regular in front of women's colleges. Local railway stations replace coffee shops and this is where Karthick meets Shakti and asks for a chance to make her fall in love. Perhaps, this movie is Mani Ratnam's way of telling a generation which grew up watching cozy romantic movies about the complex evolution of love from something pretty to a challenging affair. There are many scenes in 'Alaipayuthey' which sticks with the audience particularly a roof top conversation between newly married Karthick and his middle-aged house owner about love after marriage. AR Rahman has managed to infuse some legendary tracks into P.C. Sreeram's wonderful visuals.
10. Vishwaroopam (2013)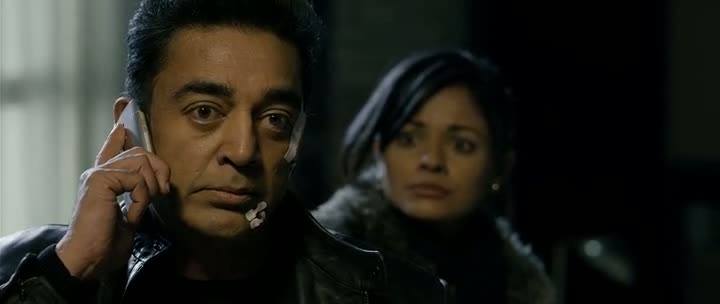 Actor Kamal Hassan's quest for technical expertise began to surface during the making of 'Nayakan' as the acting was spotted applying make-up to his peers. 'Vishwaroopam' is a subtle memorial to this peculiar craving of the filmmaker inside Kamal Hassan as he roped in many technicians from America to work on this venture. This movie begins on a familiar pace, an urban Indian young woman devising a plot to divorce his Kathak artist (played by Kamal Hassan) husband and this results in the appointment of a private Investigator. Vishwanathan resembles a dancer who has composed his soul to the tunes of classical music and body to the rhythm of dance. Kamal Hassan's dexterity with dancing manufactures a flimsy tower of confusions as how could this man be a terrorist as concluded in the movie posters. 'Vishwaroopam' drifts into a new world of thriving terror outfits and liquidated religious ideologies as the private Investigator gets close to the identity of Vishwanathan. This spy thriller is super bold with thumping portrayal of reality behind humanity's enemies. The delicate religious fabric in India was touted to be perforated by Kamal Hassan's vision and it drew a lot of flake before its release. Despite widespread clattering of voices of fringe elements 'Vishwaroopam' garnered positive responses and became the second highest grossing Tamil Movie of all time upon its release.
9. Kannathil Muthammital (2002)
As one of my co-writer at The Cinemaholic mentioned, Mani Ratnam's unfaltering love for bold topics, his penchant for sensitive subjects gave his movies a uniqueness, hitherto unknown to average cinema audience in India. Mani Ratnam took on nationally relevant topics in his terror films trilogy and Bombay but when it came to 'Kannathil Muthamittal', he took up something close to home, the civil riots in Sri Lanka. Mani Ratnam walks the audience through dense forests, terror outfit's training camps, a war stricken villages of Sri Lanka and many more gruelling visuals but the inner beauty of this movie lies in the relationship between an adopted parents and their child. After a tiny stint portraying the civil war situation in Sri Lanka and sympathetic circumstance of Shyama, (played by Nandita Das) who is forced to flee from her homeland, leaving behind her newly wedded husband and birth of her daughter at a Refugee camp in Rameswaram, Tamil Nadu, Mani Ratnam fast forwards 9 years to present the exciting family of Amudha. This gifted filmmaker always know how to turn little kids into brilliant actor and his expertise is dominantly reflective as Amudha's presence escalates in the movie. Amudha is revealed the truth behind her birth on the occasion of her 12th birthday by her loving parents, Thiruchelvan and Indira, played by R.Madhavan and Simran Bagga respectively. The rest of the movie is a display of Mani Ratnam's powerful and impactful filmmaking as the audience sets on a journey to the disturbed areas of Sri Lanka.
8. Vaaranam Aayiram (2008)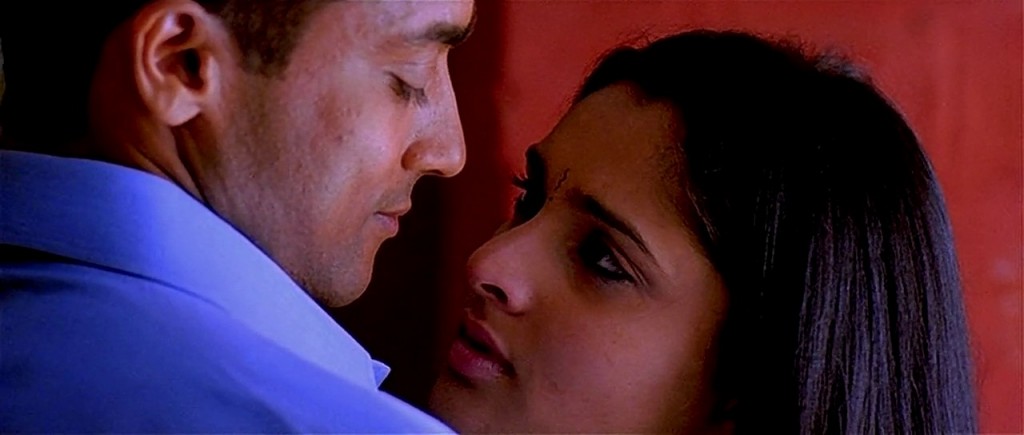 Father-son relationship is the traditional fortress where filmmakers inject drama to tell some powerful tales. Gautham Vasudev Menon pushes this generally safe playground to extremes with his magnum opus 'Vaaranam Aayiram'. This movie has been touted as a semi biographical drama and shouldn't be restricted to any genre. Krishnan (played by Surya), an old man returns home and violently vomits blood and is rushed to hospital but unfortunately bids goodbye to life in the hospital bed. This news is passed on to his son Suriya ( second character played by Surya), who is on a military mission and boards an aircraft immediately after hearing the news. 'Vaaranam Aayiram' is Surya's reminiscence about his father 'Krishnan'. Gautham Vasudev Menon is known for his liberal and progressive depiction of modern Indian families and this movie entirely entails his vision. The audience is thrown open into a plethora of characters but film centres around Surya and his eventful life journey. It would be a sin to not acknowledge the performance of actor Surya in this movie, 'Vaaranam Aayiram' is every actor's dream as the demands expected out of them are quite challenging. When Surya's dedication is mixed with Gautham Vasudev Menon's affluential filmmaking skills, 'Vaaranam Aayiram' satiates craving irrespective of the consensus created by the audience. And is clearly one of Tamil Cinema's best.
7. Joker (2016)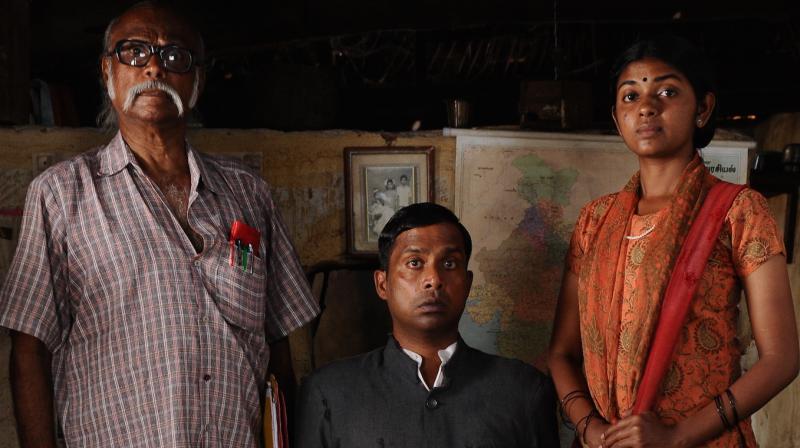 Director Raju Murugan displays the perfect intersection of political satire and power of Cinema with 'Joker'. Mannar Mannan is perceived as a laughing-stock by fellow villagers since this man claims to be the president of India. His major vocation is to lead protests in and around the village against the powerful and also sues others on behalf of villagers. This is Indian Cinema at its original might, Mannan falls for Mallika who in turn promises to marry him if he builds a toilet in his house, got a fair idea about where Raju Murugan is trying to hit?. In Tamil Nadu, politics has a long history about its affairs with films and commercial success is guaranteed when a superman like hero takes on corrupted politicians but in 'Joker', Raju Murugan gives a much-needed overhaul to this commercially feasible element. The story of 'Joker' will be much relatable who has got a fair idea about the common man's struggle with rampant injustice. It is a tedious task to not sympathise with Mannar Mannan, whose arguments are highly relevant and widely ignored.
Read More: Best Telugu Movies
6. Onnayum Aattukkuttiyum (2013)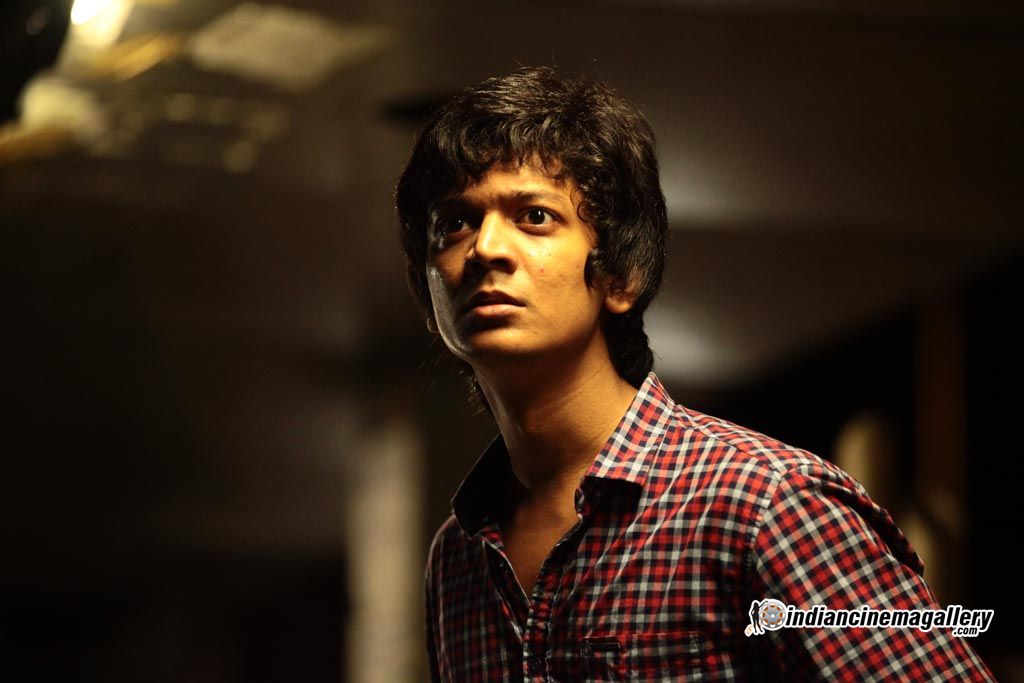 Illayaraja's music can pierce into the listener's and provoke thoughts inside mind, imagine the impact multiplies when they are played along with Myskin's powerful visuals in 'Onnayum Aatukuttiyum'. This movie is one of the most critically acclaimed Tamil Movie of all time and that doesn't come as a surprise considering Myskin's intelligence in choosing the narration pattern. Chandra, a medical student accidentally stumbles on a man wounded with gun shot and takes sincere efforts to get him medical help. This stranger is a notorious criminal wanted by the police force and Chandru decides to save his life on his own. Police tracks down Chandru and torments his entire family for protecting a criminal. A sequence of events at a quick pace transforms Chandru into a bait to trap the stranger. What follows next is the display of Myskin's brilliance in various facets of filmmaking. The way he moves camera, hitherto unseen lighting and thumping performances of lead actors all contributes to make 'Onaayum Aattukkuttiyum' a gripping thriller and a must watch for all Cinema lovers.
5. Soodhu Kaavum (2013)
Pagalavan (played by Bobby Simha) had to flee from his village for building a temple for an actress, he is one among the trio that accompanies Das, a middle-aged small time con man with an illusionary girlfriend in their adventures for easy money. 'Soodhu Kavum' has this plethora of odd characters, son of a politician who kidnaps himself to rob money off his father and a silent police officer who beats his victims to pulp. How Director Nalan Kumaraswamy intertwines all of them forms the plot of this movie. The story takes some interesting twists and turn and one among them being a car crash which leads to the death of Das's illusionary girlfriend. 'Sudhu Kavvum' offers a laugh riot with its realistic portrayal of the bizarre circumstances that arise due to characters' intelligence. There is a huge sum of ransom money involved, funny accidents which acts as huge catalysts to the plot and also conspicuous violence but 'Soodhu Kavum' holds together everything beautifully.
4. Kattradhu Thamizh (2007)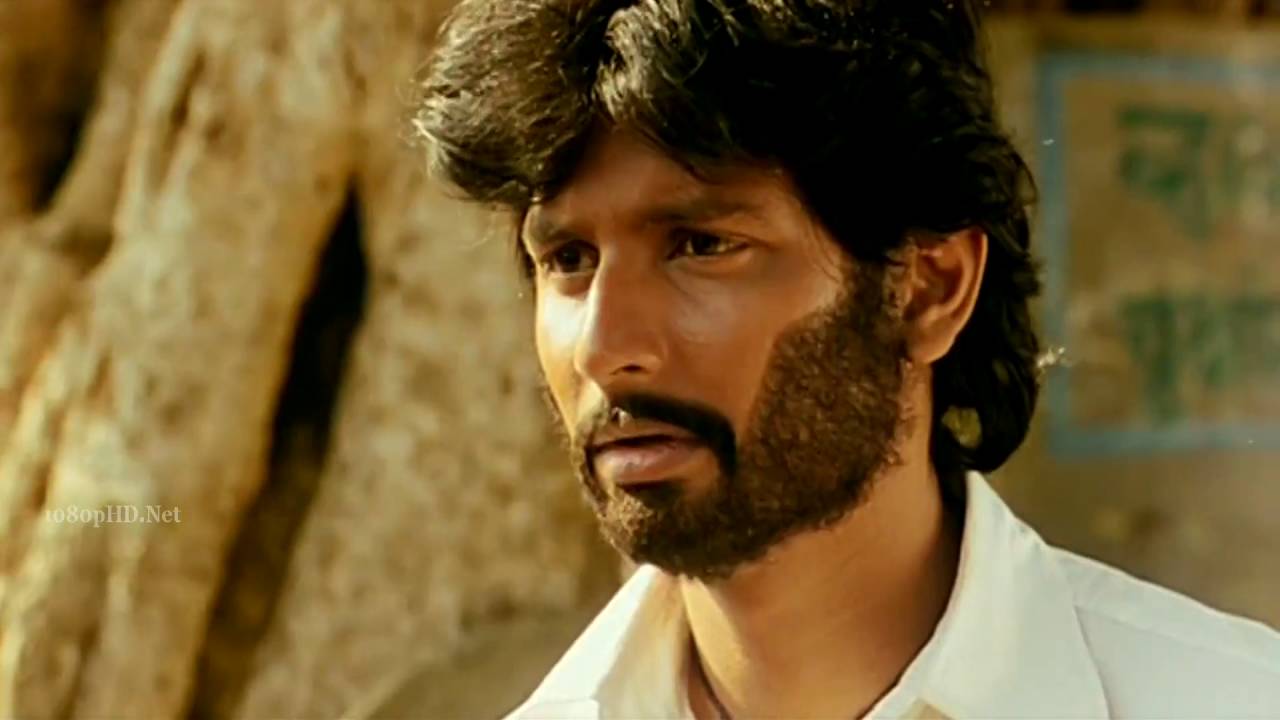 There is a general consensus to look down on people who are well versed with their Mother Tongue and this is what prompted Ram to make his debut revolve around a young man whose life and dreams are shattered due to his education. The narration is in the form of a series of flashbacks, Prabhakar is pursued by police for killing a railway booking clerk, he wanders all across the country and eventually becomes a monk. Unable to face the torture of his life, Prabhakar loses his sanity and becomes a serial killer. He kidnaps a TV anchor and reveals to her his story, the story of a frustrated Tamil Teacher who had to face insult from the society for deciding to pursue education in his mother tongue, Tamil. Ram displays the power of writing in Cinema as he deliver some highly impactful dialogues through his characters. Ram also forms a reflection of contemporary society which flaunts their disinterest towards their mother tongue. In short, 'Kattradhu Thamizh' is the life story of a man who had unrequited love for Tamil and director Ram adds a chunk of his life to the screenplay.
3. Visaranai (2015)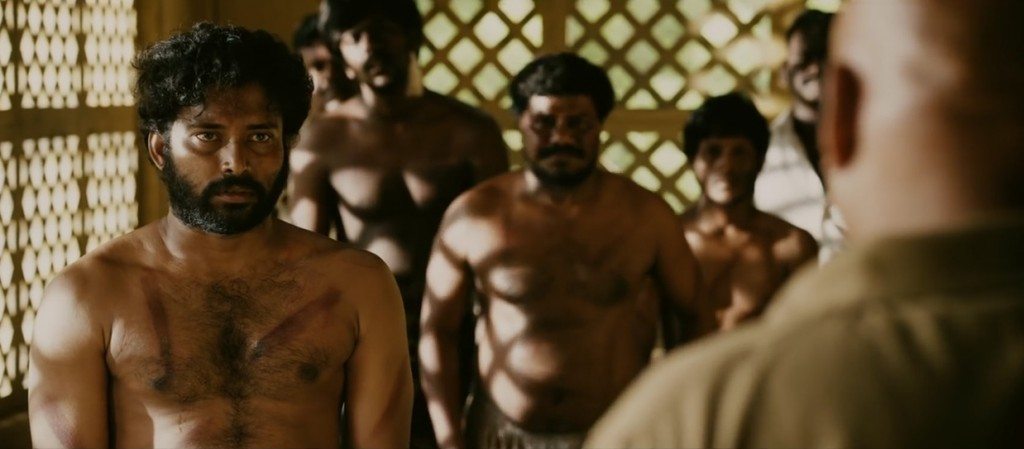 Tamil Cinema reached new heights with Vetrimaaran's 'Visaranai' which was India's official entry into the Best Foreign Language Film at the 89th Academy Awards. This movie spiked Tamil Cinema's reputation in the International Film circuits as it was screened in 72nd Venice Film Festival and won the Amnesty International Italia Award apart from various other accolades. 'Visaranai' deals with a gruesome and extremely violent plot, four Tamil labourers are caught by Andhra police for a crime that they didn't commit. 'Visaranai' is highly uncomfortable to sit through as it portrays the unfaltering brutality and corruption in police force which imposes a barbaric torture on the four migrant labourers. In Vetrimaran's world, the audience is as helpless as the victims, he embeds a silent reminder about the dismal state of the poor and weak in India. Enduring 'Visaranai' can be bold and challenging as Vetrimaran has done no compromise while shooting the torture scenes not even when it comes to sound effects as sound designer Udhayakumar is reported to have recreated sound as similar to that of the footage from the sets. And clearly 'Visaranai' is not for the light hearted even though it has its own share of humour and thrilling moments and a bitter love story in the backdrop. If internationally acclaimed movie with violence hasn't caused much distress in you, definitely go for 'Visaranai' and others shouldn't expect a little pinch of sympathy from Vetrimaran as he takes you on one of the most painful story to have ever been told on Indian Cinema.
2. Paruthiveeran (2007)
Filmmaking is at its epitome in Ahmed Sultan's 'Paruthiveeran'. For a long time, Tamil Cinema had ignored realism and catered to the demands of stardom, this movie was a strong disruption in the money driven industry. Rural India is a filmmaker's haven to experiment with strong characters and new stories, Karthi plays Paruthiveeran, a local rogue with intermittent journey to stay behind the bars. He has a bizarre dream of compounding his notoriety to national level and visit Madras Jail as a prisoner. 'Paruthiveeran' has an ensemble cast including some of the acting stalwarts such as Saravana and Sujatha Sivakumar. 'Paruthiveeran is so raw and real as it has 60 new faces most of them being people in and around the village in which it was shot. It also has one of the best every soundtrack by Yuvan Shankar Raja. There is Paruthiveeran's childhood sweetheart Muthazhagu (played by Priyamani) failing in the same class repeatedly to purposely delay her marriage, her requisite disinterest in marrying someone of her parents' choice is warranted by Paruthiveeran's threats. A peculiar intertwining of characters and circumstances makes 'Paruthiveeran' a highly recommended must watch movie.
1. Kaaka Muttai (2014)
This is one of the most beautiful movies to have ever released in India. How much does it take to feel sad about life or feel good? 'Kaaka Muttai' gives you a simple answer. Two brothers with charming smile and pure soul resides in one of the thickly populated slums and spends their time roaming around nearby areas and engaging in activities that asserts their existence. One thing that fascinates the audience while watching 'Kaaka Muttai' is its simplicity and supreme realism. Their love for crow's egg reaches a level where they start calling each other Chinna Kaaka Muttai and Periya Kaaka Muttai. There are many subplots but director Manikandan does a huge favour by maintaining the feel-good element throughout the movie despite some tough circumstances such as arrest of the boys' father. There is a local rhythm visible in 'Kaaka Muttai', the screenplay is not welcoming the audience to sympathise with the dismal state of Boys' life instead it is preaching the active happiness existing in their life. There is a scene in which the Boys' trade street side food for new clothes with children from a different strata of society, these little moments of genuine happiness keeps the smile alive in the audience even after watching the movie. Pizza plays a central role in this movie as Boys' fascination towards a newly opened Pizza grew and motivates them to work harder to eat from that place at least once. Manikandan silently mocks at modern society's craving for meaningless happiness and beautifully portrays the meaning of true happiness.
Read More: Best Telugu Movies