Romantic movies are always the mass favorites. Whether, you want to go on a date, or watch a movie late night, romantic movies have always been the first choice. Romantic films provide adventurous escapades for the dreams of the viewers and also fuel the fantasies, especially when you watch your favorite people on screen fight for their love, breaking up, reunite, and live happily ever after.
Tamil cinema is the pioneer of indie-movie culture in India. Predominantly based in Chennai, Tamil Cinema is famous for its raw energy and intensity in its movies. The industry has produced many superstars like Rajinikanth, Kamal Hassan and also some of the greatest directors like Mani Ratnam and K. Balachander. The themes portrayed in Tamil cinema are culturally significant and technically brilliant. The Industry was able to churn out many romantic sagas that stood the test of time and are considered classics. Here is the list of top Tamil romance movies ever made that you can watch:
15. Kadhalukku Mariyadhai (1997)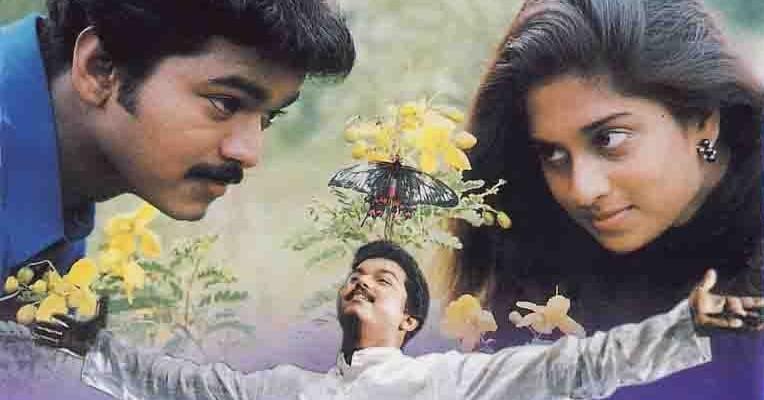 Kadhalakku Mariyadhai is a romantic classic in the extraordinary career of Thalapathy Vijay. Directed by Fazil, the film was raved for its novel idea and the director's unique point of view. The movie was an instant blockbuster right after its theatrical release, and now has attained 'classic' status in Tamil Cinema.
14. Madarasipattinam (2010)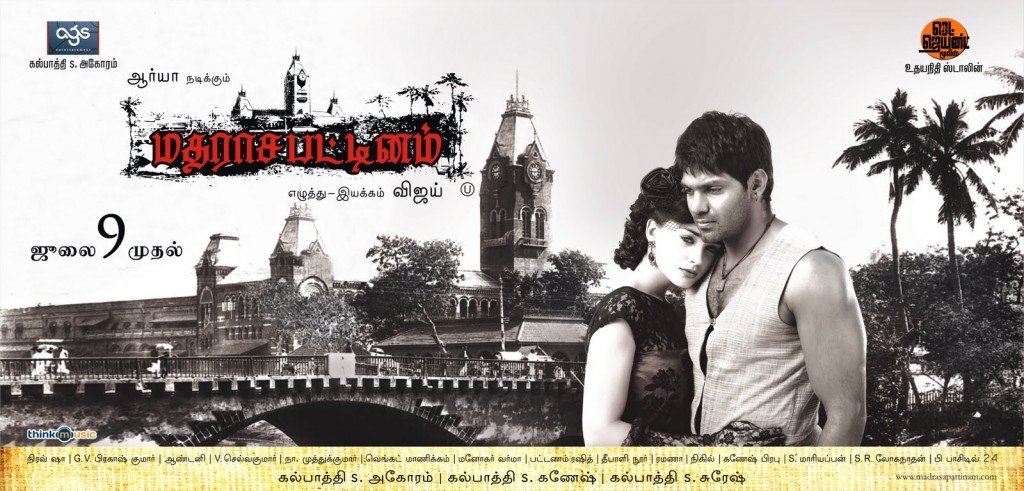 A.L.Vijay's period romance, Madarasipattinam is the story of Amy, the wife of an English governor, and a villager, Parthi. They fall in love and run away. However she is caught and sent back home. Decades later, she comes in search of him. The movie was critically acclaimed for its detailing of the erstwhile Madras, and heart-warming tale of the star-crossed lovers. Starring Arya and Amy Jackson, Madarasipattinam seemed to be a breath of fresh air amidst many cliched romantic dramas.
13. Vinaithaandi Varuvaaye (2010)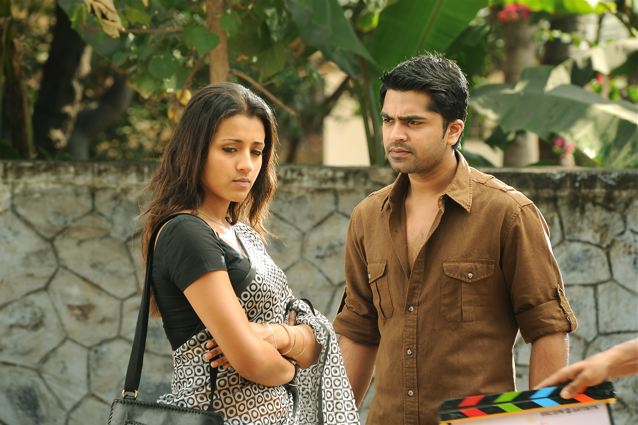 "Will You Cross the Skies for Me?" is the translation for the Tamil title. Gautam Menon made his once-in-a-lifetime movie with this breezy take on modern day love stories. The biggest asset of the movie is that it revolves around the individuals, and not events. Karthik, a 22-year old Hindu boy, falls in love with Jessy, a 24-year old Christian girl. Against all odds, they reunite in a grand finale. The brilliance of Gautam Menon lied in connecting the bridge between the audiences and his characters. The movie also features the best soundtrack by AR Rahman in recent times. Vinaithaandi Varuvaaye is already a modern classic!
12. Neethane En Ponvasantham (2012)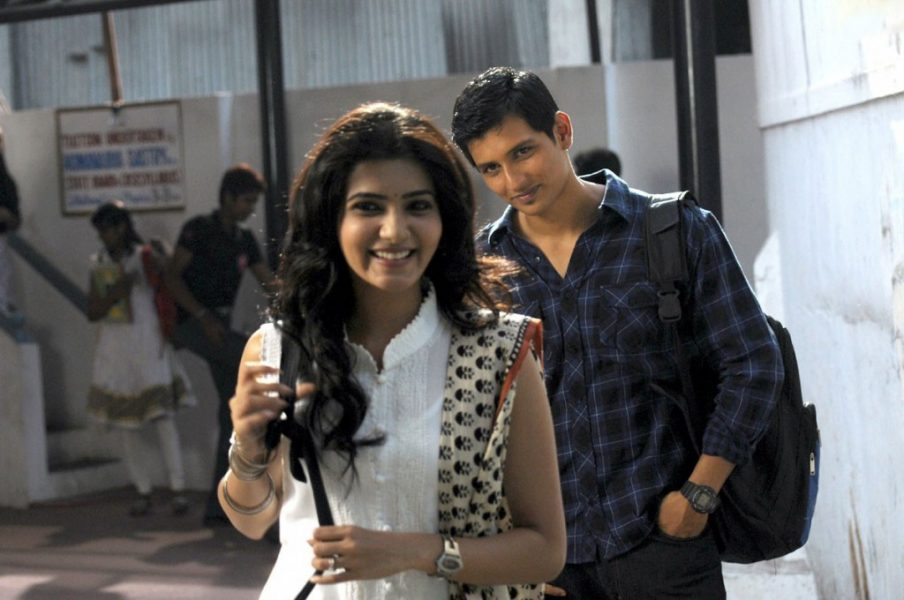 Varun and Nithya are childhood friends who fall in love with each other. Varun realizes the importance of his career, breaks up with her. Years later, he finds her and wins her back! The beauty of the movie lied in its realistic taking, emotional writing and the terrific performances by its lead actors, and a breezy soundtrack by Ilaiyaraaja. Watch it if you have all the time in the world, and if you are a lover of slow-romance dramas!
11. 3 (2012)
3 was a sensation at the time of its release. Starring Dhanush and Shruthi Hassan, this Aishwarya R. Dhanush's directorial attained an insurmountable hype with its sensational single, Kolaveri Di, that went viral on YouTube. The movie dealt with the 3 stages of love between Ram and Janani. 3 is a beautiful movie with a breezy romance, witty dialogues and a terrific soundtrack by Anirudh Ravichander. The movie disappointed to reach the hype surrounding it with critics panning the movie for its tragic climax.
10. Raja Rani (2013)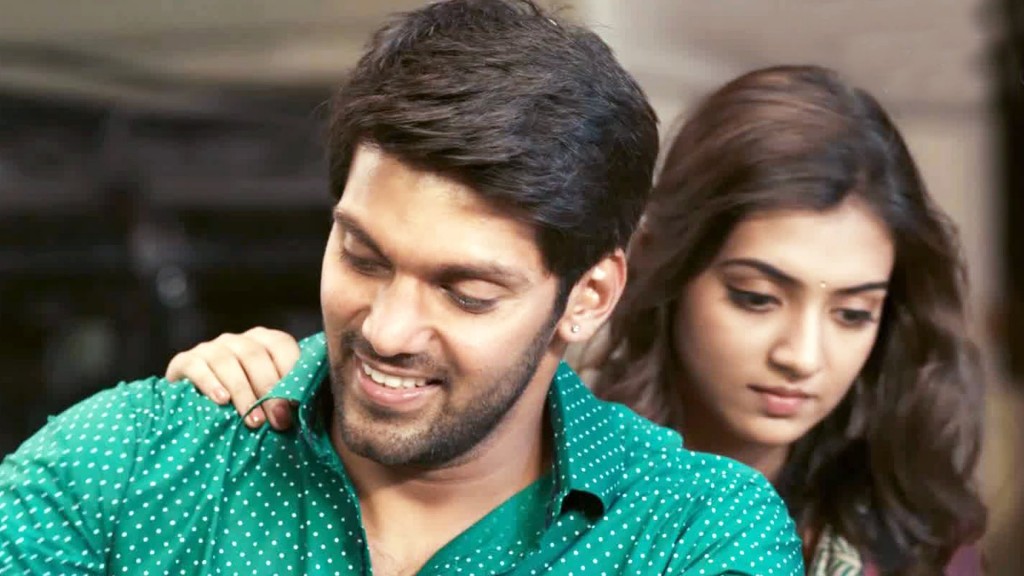 Raja Rani marked the sensational directorial debut of Atlee. The movie deals with the issues of- love after marriage and heartbreaks. Critically acclaimed after its release, the movie was a huge blockbuster at the box-office.Starring Arya, Nayanathara, Nazriya Nazim and Jai in the lead roles, Raja Rani is an emotional romance drama .about how to cope up with life, after a breakup. The movie is famous for its emotionally-charged dialogues, and witty one-liners by Santhanam.
9. Kumki (2012)
Director Prabhu Solomon's love affair with hills and forests is evidently written in every scene of his movies. Alike all his movies, Kumki is visually brilliant and uplifting film. Critically acclaimed for its cinematography and direction, Kumki deals with the love story of a mahout, Bomman. The way the lives of tribal people are interwoven in the story is brilliant.
8. Kadhal Desam (1996)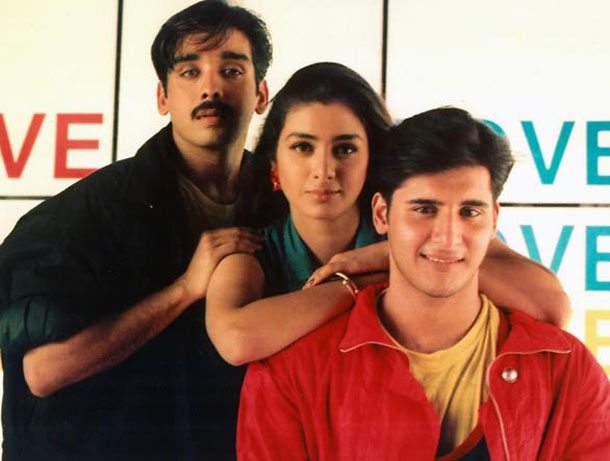 Kadhal Desam was a sensation after its theatrical release. With an all-classic album from A R Rahman, the movie several taboos of Tamil Romances. With one-of-its-kind climax, the movie broke the stereotype of happy endings in love triangles. The protagonist of the movie turned into an over-night sensation, and also developed a huge female fan-base. Two boys from rival colleges of Loyola and Pachaiyappa, are friends. They both fall for the new girl entering the college. Watch it for its sensational climax, and A R Rahman's music.
7. Minnale (2001)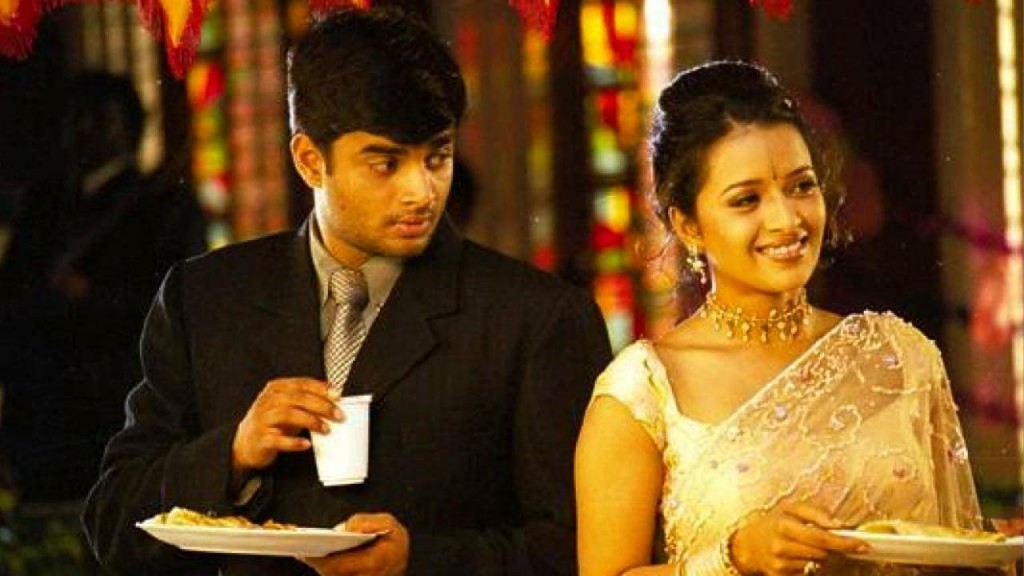 Gautam Menon's sensational debut, Minnale was a blockbuster. The music of Minnale is considered to be one of the greatest music albums of Tamil Cinema. Starring Madhavan and Reema Sen, Minnale is romance drama with lot of verve and vigour and technical finesse. The movie marked the first collaboration of Gautam Menon and Harris Jayraj. The movie was remade in Hindi as Rehna Hain Tumhare Dil Mein.
6. Ghilli (2004)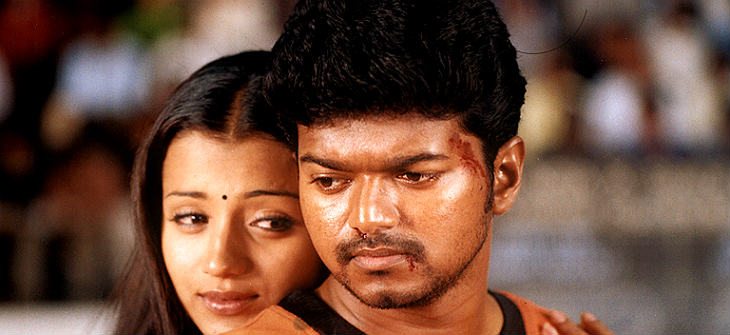 Ghilli is one of the biggest blockbusters that Tamil Cinema has seen. Ghilli is all about a man going against all odds to save his lady. Starring Tamil superstar Vijay, Trisha, Ghilli is also the first Tamil movie to collect 50 crore. An official remake of Telugu movie, Okkadu, Ghilli is highly re-watchable and is also supremely entertaining. The movie also features the popular Tamil song-Appidi Pode. Watch it for its riveting love drama and the charisma of its lead actor.
5. Vaaranam Ayiram (2008)
Gautam Vasudev Menon has carved himself a niche for romantic dramas. He finds his characters in middle-class audiences and connects a bridge the character and the audience with his realistic taking. Vaaranam Ayiram is one beautiful romantic tale of a son reminiscing his memories of love with his father. Suriya's dual as the father and the son was raved about and is regarded as his best performance till date. Though lengthy, the film is re-watched for its breezy moments and a blockbuster music score by Harris Jayraj.
4. Alaipayuthey (2000)
Alaipayuthey is a timeless classic! The master of romantic dramas, Mani Ratnam etched a breezy classic in the minds of audiences. Years after its release, the movie still continues to influence generations of filmmakers. Alaipayuthey, backed up with an out-of-the-world tracks by AR Rahman, and supreme technical crew, dealt with the changing mindsets of the people regarding relationships. The movie also introduced the chocolate boy of Tamil Cinema, Madhavan. Alaipayuthey also remains one of AR Rahman's finest work till date! Watch it for its realistic taking and the music of A R Rahman.
3. Bombay (1995)
The second film in Mani Ratnam's Terrorism Trilogy, Bombay dealt with the relationship of the Hindu-Muslim lovers during the times of demolition of Babri Masjid. Hailed to be the boldest film of its era, Bombay was critically acclaimed for its realistic taking and the cinematography. A Hindu Man and a Muslim woman fall in love and as their families object their relationship, they elope to get married. Life turns Topsy-turvy as they face the wrath of the riots. Bombay was highly controversial upon its release, with activists throwing stones upon his home at Chennai. After its theatrical release, the movie became one of the highest grossers of Tamil Cinema.
2. Mouna Ragam (1986)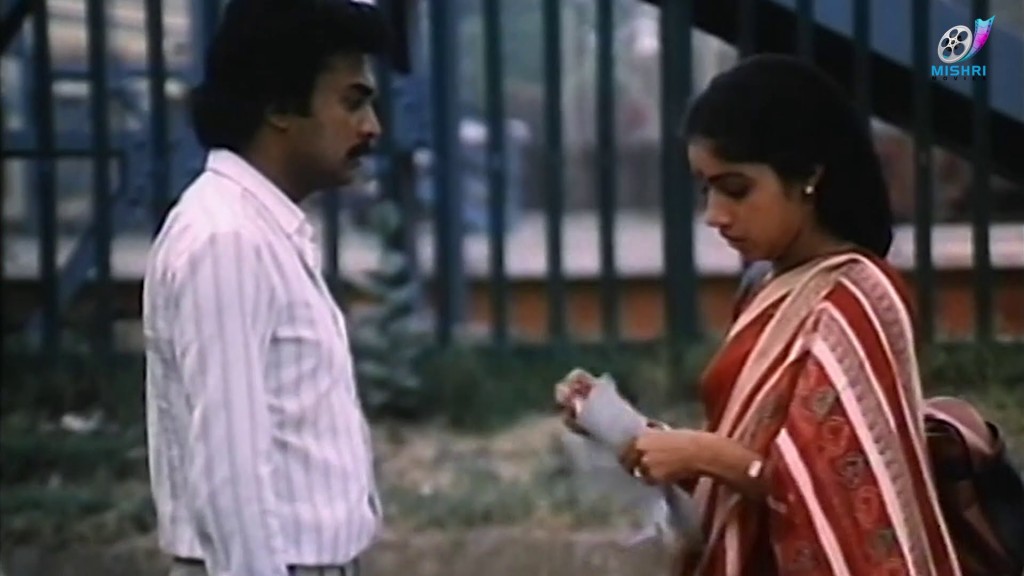 Mouna Ragam is arguably the greatest romantic Tamil movie ever made! Mouna Ragam is a beautiful movie with excellent performances, terrific cinematography, witty one-liners and a memorable soundtrack. It was the first biggest blockbuster for the director, who gained his sect of cult audiences for his movies. After its release, most of the characters in the romantic drama possess an influence of Mouna Ragam.
1. Roja (1992)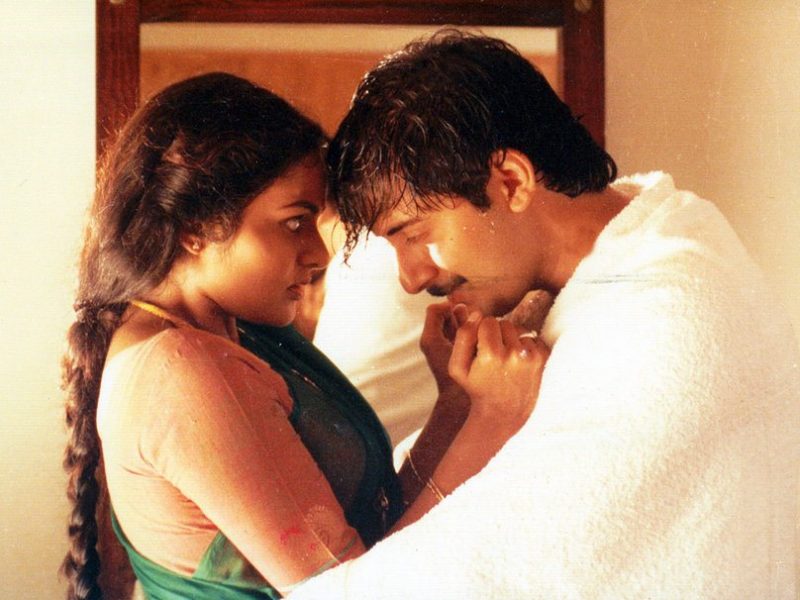 Roja is the first movie in the Terrorism trilogy of Mani Ratnam. The memories of this movie are still as fresh as those just-blossomed jasmines. One of the highly influential movies of the 90s era, Roja introduced the genius of AR Rahman. With a crew of extremely talented technicians and background staff, Mani Ratnam etches a classic. This film is more serious than most of its kind, dealing with the threat of terrorists (director Ratnam followed it up with two movies, Bombay and Dil Se) and how it affects common people.
Read More: Best Tamil Thriller Movies