Tamil cinema is one of the biggest movie industries in India. Popularly known as Kollywood, the industry is predominantly based in Chennai. From days where regional cinema was ignored, to the days it is looked up to, Tamil Cinema has seen it all. What is interesting about Tamil cinema is the alacrity with which it makes thriller films.
From an Industry that has produced mavericks like Mani Ratnam and Shanker, there are classics that are churned out once in a while. Here is a list of best Tamil thrillers ever made.
15. Vikram Vedha (2017)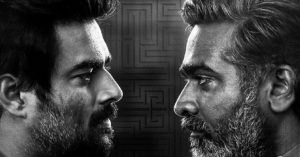 A reckless cop is in pursuit of an equally intelligent and ruthless gangster. As their paths converge, Vikram finds himself entangled in morally ambiguous explanations of Vedha. The characters are inspired from the stories of Indian folktale Baital Pachisi. Performance-wise, both of the main actors have outdone themselves. Apart from good performances, the background score perfectly blends with the theme of the movie.
14. Thani Oruvan (2015)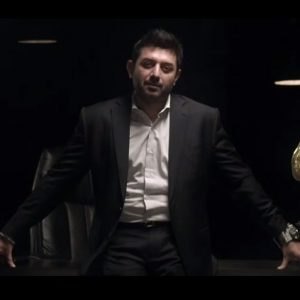 An honest cop is up against a corrupt and greedy scientist who is willing to do anything for money. Jayam Ravi's charisma and Arvind Swami's has helped this film to garner many accolades including a Filmfare for best supporting actor (Arvind Swami) and Soth Indian International Movie Award for Best Actor (Jayam Ravi). Because of its success, the film has been remade in several languages.
13. Aniyan (2005)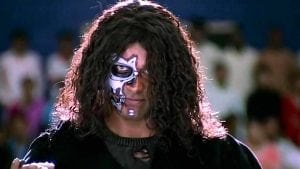 I have never seen an actor as versatile actor as Vikram. His every film is different from the other. Aniyan is a psychological thriller wherein the protagonist suffers from multiple personality disorder. He is a lawyer by day transforming into a justice-serving vigilante in the night. His ideas of justice are in accordance with Garuda Puran. I's hindi dubbed version "Aparichit" is played on television frequently which has led this film to have a massive cult following in South India and North India alike.
12. Kakha Kakha : The Police (2003)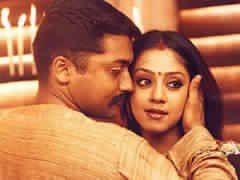 Suriya has donned a police officer's hat multiple times in his career. It all started with Kakha Kakha. I fear that he will soon be (or has already been) a typecaste in such roles. It is one of the better films of Suriya and also his first blockbuster. In this Gautam Menon movie, an unscrupulous gangster and an aggressive cop kill each other's loved ones. Following this, the film turns into a revenge saga wherein the cop and the criminal go all out to kill each other. Like Thani Oruvan, it has been remade in various languages. The 2011 hindi film is a remake of this movie but it stands nowhere near to the original.
11. Sigappu Rojakkal (1978)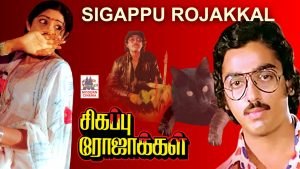 Due to traumatic experiences in childhood, the psychotic protagonist bears a terrible hatred for women. He kills them after having sex with them. The film is said to be inspired by Raman Raghav's gruesome crimes. It is a cult classic which further reinforced movies with similar themes. It stars the evergreen on-screen couple Sridevi and Kamal Haasan. Do I have to say more?
10. Irumbu Thirai (2018)
This film explores cyber-crime in excruciating detail. An army officer tries to track down a cyber-criminal. It is masala entertainer which stays true to its plot. Packed with action, this one is guaranteed to keep you at the edge of your seats.
9. Dhruvangul 16 (2017)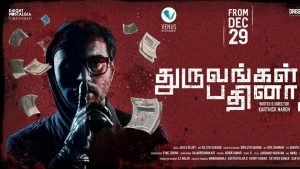 Written and Directed by Karthick Naren, it is a short and to the point thriller with new actors. I wouldn't go in the plot (you have to see it yourself, it's mind-blowing). It's a short movie as compared to other tamil films and by the look of it, it can be said that Karthick Naren is one of the promising directors in the Tamil film industry. This neo-noir crime thriller went on to receive rave reviews and was a commercial success as well. This film has a upper-hand over other tamil films as it doesn't pester you with unnecessary subplots and songs.
Read More: Best Hollywood Thriller Movies
8. Vettayaadu Villayaadu (2006)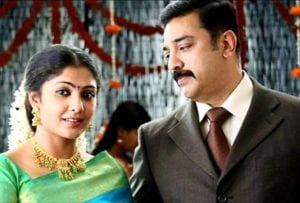 Gautam Menon tries something similar to Kakha Kakha, where both the personal and professional life of a cop gets intertwined while tracking down a serial killer. Gautam Menon's antagonist is a mix of Hannibal Lecter and John Doe (from Silence of the Lambs and Se7en respectively). It is an intelligent action thriller and even though, it's a lengthy film, it keeps you engaged. Apart from Kamal Haasan, Jyotika's performance is also appreciable. The film's title translates to Hunt and Play, given the plot, it's more than accurate.
7. Aadukalam (2011)
I was alien to the concept of rooster-fighting until I came across this movie. It depicts a village where rooster-fighting is considered an honorable sport. It's admirable how director Vetrimaran taps Dhanush's talent as an actor. More than this, I was drawn to the aptly-paced plot and how the relationships between the characters change over the span of the film. It has won six National Awards, thereby holding a record of earning the most number of National Film Awards by a Tamil film. It shares this record with Mani Ratnam's Kannathil Muthamittal.
Read More: Best Hindi Thriller Movies
6. Mersal (2017)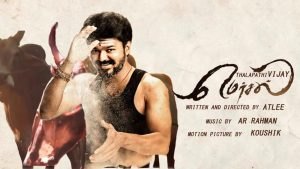 Some people may disagree but this is the only film of worth watching. Much like his recent film Kaththi, it comes with a social message. In this film, the lead character tackles corruption. Though I am bored of watching Vijay in same kind of roles, I find this one intriguing and to add more, the music is composed by maestro A.R. Rahman.
5. Iravukku Aaiyram Kangal (2018)

Iravukku Aayiram Kangal is a successful experiment in Tamil filmmaking for Tamil cinema doesn't have many movies with open ending, even if it has, they are not as good as this one. Journalist turned director Mu. Maran borrows the elements like non-linear storytelling from Hollywood and brilliantly executes them into a Tamil film.
4. I (2015)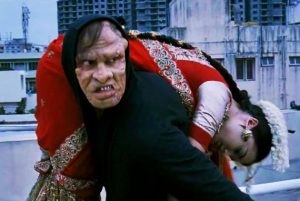 Using sci-fi elements (as usual) Shankar retells the classical tale of Beauty and the Beast in his own way. The film was praised by critics for its technical aspects and Vikram's performance. I feel it was excessively lengthy but the visual-effects are a treat for the eyes which makes the film watchable.
3. Maanagaram (2017)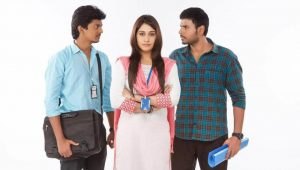 Now here's a movie to which I can't give the plot to. But, I can tell you that the names of the main characters are not revealed throughout thee fim. This fact makes it appealing doesn't it? Go watch, I am not giving you spoilers.
2. Theeran Adhigaaram Ondru (2017)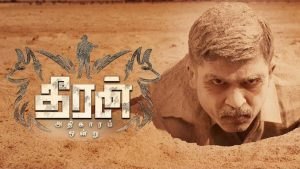 Back in 2005, the affluent houses along National Highways of Tamil Nadu fell prey to ruthless Bawaria gang who looted and murdered people. The film is based on true events of operation Bawaria. The film is praised for its historical accuracy and Karthi nails the role of an honest police officer, Theeran Thirumaran.
Read More: Best Telugu Thriller Movies
1. Vishwaroopam (2013)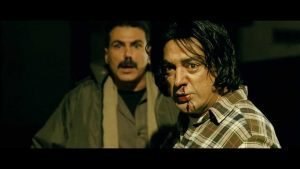 This is a popular movie that caused many controversies. It is a well-crafted espionage thriller with mind-boggling action scenes. A sequel is also coming out soon. A particular action scene in the beginning of a film is very popular among Tamil audience.