Telugu Cinema is one of the biggest movie industries in India. Popularly known as Tollywood, the industry is predominantly based in Hyderabad. After the rise of talkies in the early 1940s, Tollywood started developing from its embryonic stage to the 'Baahubali' it is today. The industry, periodically, produced many timeless classics like Maya Bazaar, Narthanashala, Adavi Ramudu, and the recent blockbuster, Baahubali: The Conclusion. In a poll conducted by CNN-IBN to mark the centenary of Indian Cinema, the 1957 Telugu classic 'Maya Bazaar' was ranked 'the greatest Indian film of all time'. From days where regional cinema was ignored, to the days it is looked up to, Telugu Cinema has seen it all.
From an Industry that has produced mavericks like Ram Gopal Varma, SS Rajamouli, there are classics that are churned out once in a while. Here is a list of top Telugu thriller movies ever made. You can watch some of these Telugu thriller movies dubbed in Hindi on YouTube or Netflix.
15. Dhruva (2016)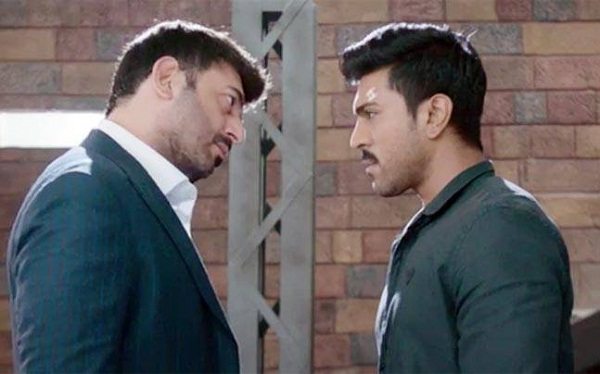 Dhruva is all about the cat and mouse play between an IPS officer and a criminal mastermind. Starring Telugu superstar Ram Charan and the ever-charming Aravindh Swamy, Dhruva is an official remake of Tamil blockbuster Thani Oruvan. Technically brilliant, Dhruva is a big budget action thriller that satiates action lovers. Watch it for its edge-of-the-seat moments and a riveting screenplay!
14. Gentleman (2016)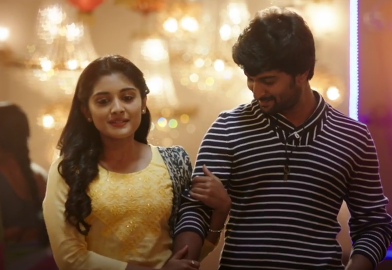 Known for making offbeat films, Mohan Krishna Indraganti's Gentleman is a subtle thriller with some terrific performances. Nani is one actor whose popularity grew leaps and bounds in the recent past. Starring Nani in the titular role, Gentleman is a thriller where this lead actor confuses the audiences who judge him as a 'hero' or a 'villain' in the roles. Gentleman keeps you hooked till the end with a terrific suspense. Watch it for its lead actor's performance and a stellar sound track!
13. Kshana Kshanam (1991)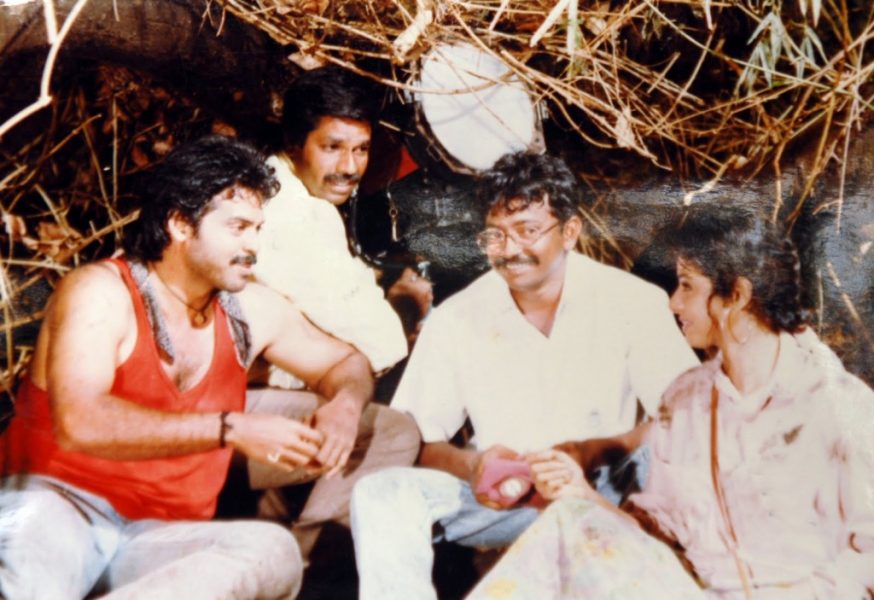 How come this list not feature a name that is synonymous with thrillers and crime dramas. After the trend-setting success of Shiva, Ram Gopal Varma directed the neo-noir thriller Kshana Kshanam. Starring Venkatesh and Sri devi, the movie went on to become a sleeper hit. Regarded as a cult-classic, the maverick RGV introduced the themes of dark comedy to Telugu Cinema. Also starring the brilliant Paresh Rawal, Kshana Kshanam is a true game-changer in the thriller genre.
12. Swamy Ra Ra (2013)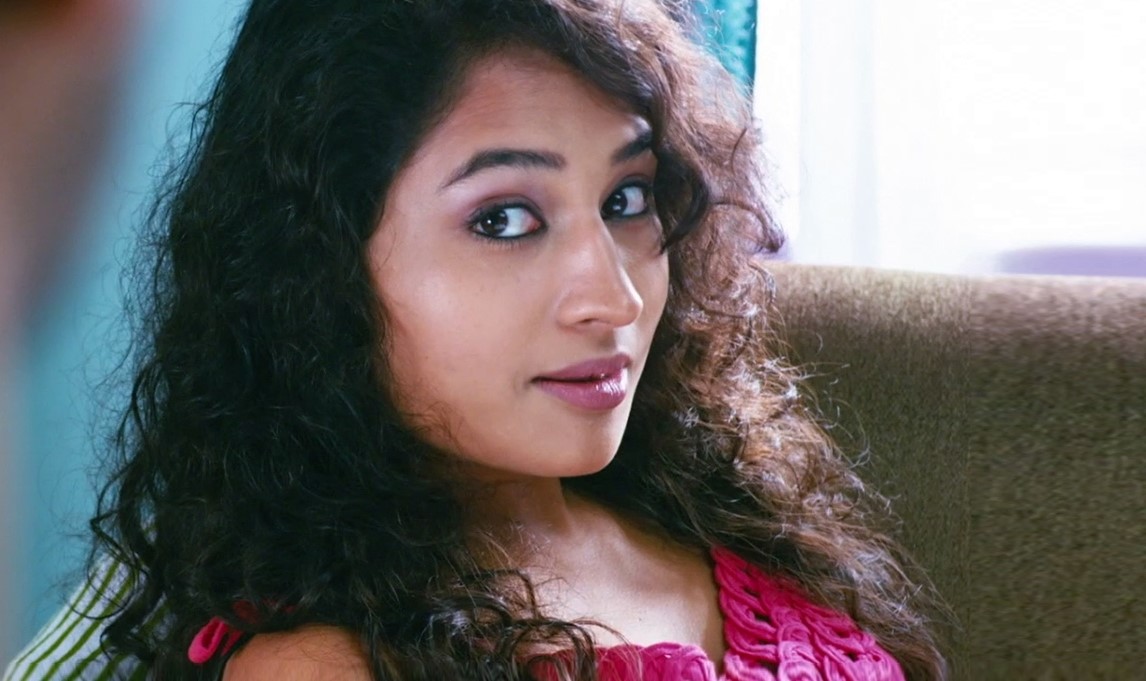 Swamy Ra Ra marked the sensational directorial debut of Sudheer Varma. A con thriller about the famous Anantha Padmanabhy Swami Temple in Kerala, Swamy Ra Ra shocked everyone with its technical finesse. Starring Nikhil and Swathi in the lead roles, Swamy Ra Ra is definitely the best Independent thriller made in Telugu Cinema!
11. Anasuya (2007)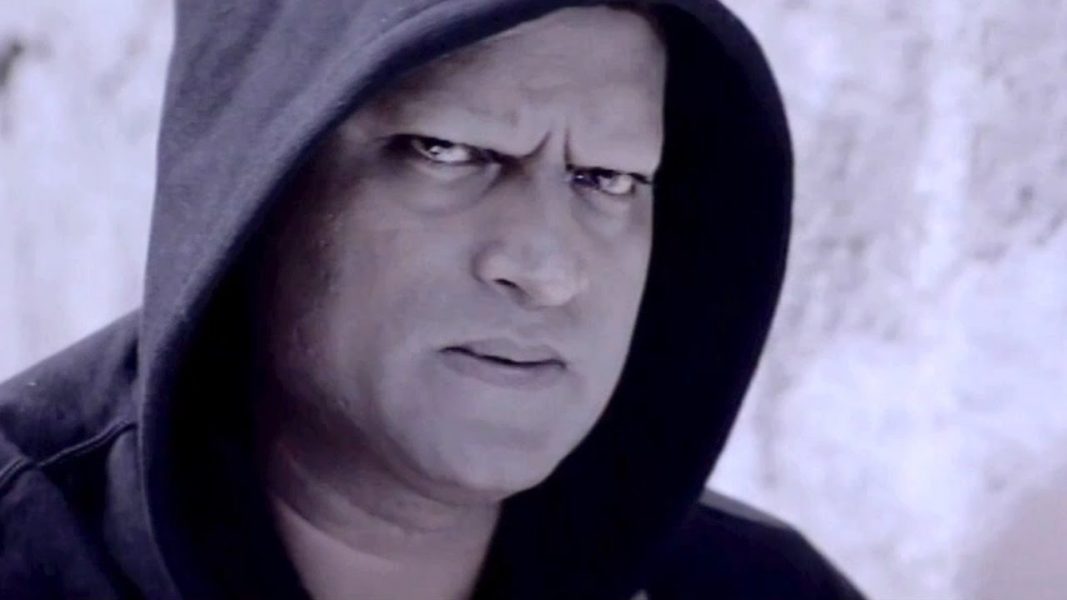 Serial Killer films are always interesting! Anasuya is a spine-chilling thriller about a serial killer who is on a killing spree! And the victims are the recipients of his deceased lover's organs. Raw, realistic and terrific, the movie is sure to cater to all the lovers of crime thrillers. Ravi Babu as the killer Gulabi Govind is sure to leave you with sleepless nights!
10. Drushyam (2014)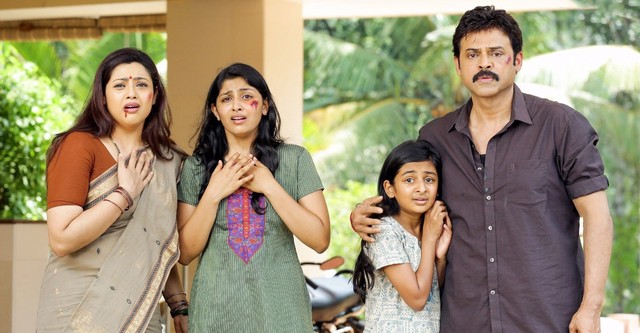 No spoilers! The remake of the Malayalam classic, Drishyam, Drushyam was as intense and captivating as its original. Venkatesh reprisal of the lead character was praised for its intensity. An edge-of-the-seat thriller, the movie was raved by the critics. Exhilarating performances, terrific screenplay and breath-taking suspense made it a blockbuster. Watch it if you haven't seen the movie!
9. Mantra (2007)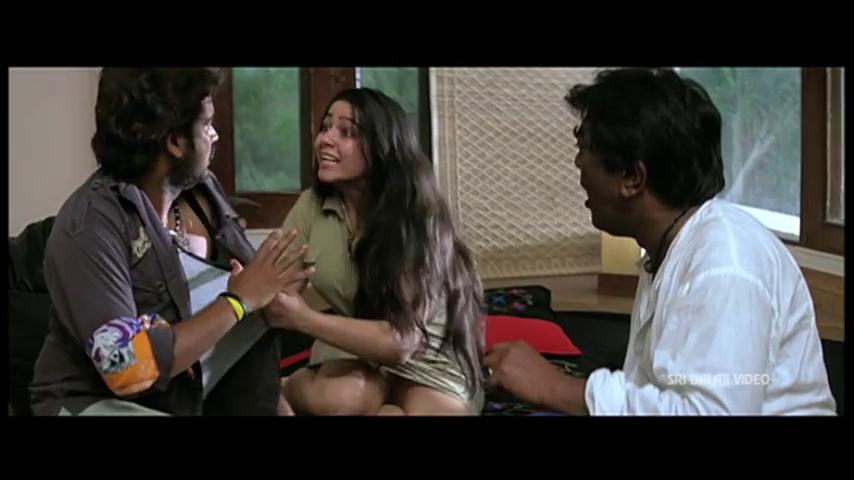 Mantra was a sensation upon its theatrical release! A brilliant and a riveting thriller, Mantra is the story of a girl who owns a house that is rumored to be haunted. A professor agrees to buy the house if someone stays in the house for three months. A small time goon accepts to stay. A series of unraveling mysteries lead to a sensational climax that shocks the audiences. The brilliance of Mantra lied in creating the ambience that many thrillers fail to do. Watch it for its terrific screenplay and the sensational climax.
8. PSV Garuda Vega (2017)
One of the most recent movies on the list, PSV Garuda Vega shocked the audiences with its technical standards and terrific action scenes. The movie is a spy thriller starring Rajasekhar about a mission to nab a hacker who has his hands on highly classified information. Technically on par with many Hollywood thrillers, PSV Garuda Vega manages to create a Bourne-sque feel with its riveting screenplay.
7. Keshava (2017)
One of the most technically brilliant films to have come out of Telugu Cinema in the recent times! A crew bristling with youngsters and a talented star-cast brought a technically brilliant thriller about revenge and redemption. The protagonist suffering with a heart condition that does not allow him to get excited, must take his revenge at any cost!
6. Kshanam (2016)
Kshanam marked the dawn of the new-age Telugu Cinema. One of the well made-thrillers in recent times, Kshanam was critically acclaimed for its riveting screenplay. Directed by débutante Ravikanth Perepu, Kshanam is the story of a man on a mission to find a missing girl. Starring Adivi Sesh, Adah Sharma, Vennela Kishore and Satyam Rajesh, Kshanam is technically one of the technically brilliant films to have come out of Telugu Cinema.
5. A Film by Aravind (2005)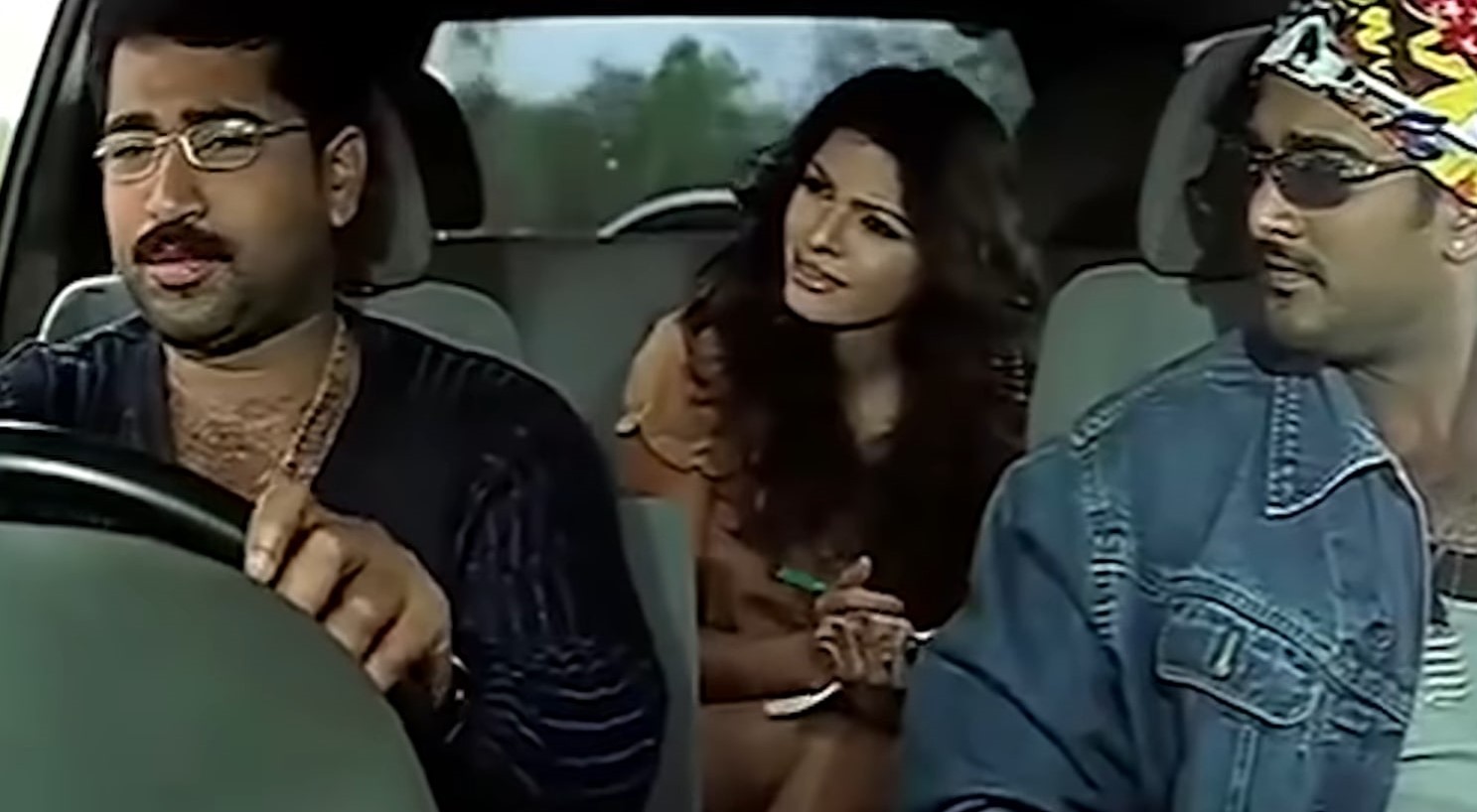 Serial Killer films are a rarity in mainstream cinema. Even if they made on the celluloid, only a few manage to click off at the ticket window. One such riveting thriller is A film by Aravind. Directed by Sekhar Suri, the movie is about to two filmmakers who go into the woods to take some rest. However, things go haywire after fiction in a script becomes reality. With many edge-of-the-seat moments and a riveting screenplay, A film by Aravind is a cult-classic and is highly re-watched on the television.
4. Anukokunda Oka Roju (2005)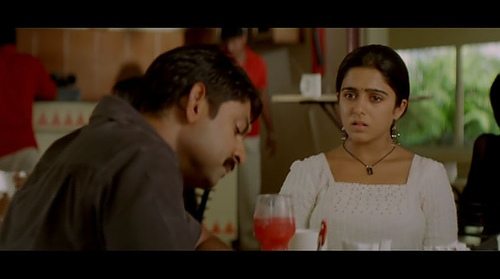 Chandra Sekhar Yeleti is an underrated genius! All his films possess an underlined brilliance that sweep the audiences away. His thriller, Anukokunda Oka Roju bares no exception! Undoubtedly, Anukokunda Oka Roju is one of the best suspense thriller films till date,Starring Charmee Kaur, Jagapati Babu and Shashank in the lead roles, the movie is about a girl who wakes up only to find she has missed a day in her life. A series of events unravel that makes things go haywire. Armed with a pitch-perfect screenplay, and a terrific background score, Chandra Sekhar Yeleti etches a classic thriller!
3. Anveshana (1985)
Anveshana is a timeless classic! One of the very first suspense thrillers of Telugu Cinema, Anveshana tells the story of some mysterious killings in a forest, rumored to be caused by a man-eating tiger. A police officer is assigned the case, and he starts chasing the mystery. Highly re-watchable, Anveshana was directed by the veteran director Vamsy. Considered to be one of the best thrillers made in Telugu Cinema, Anveshana also features a classic Ilaiyaraaja album!
2. 1-Nenokkadine (2014)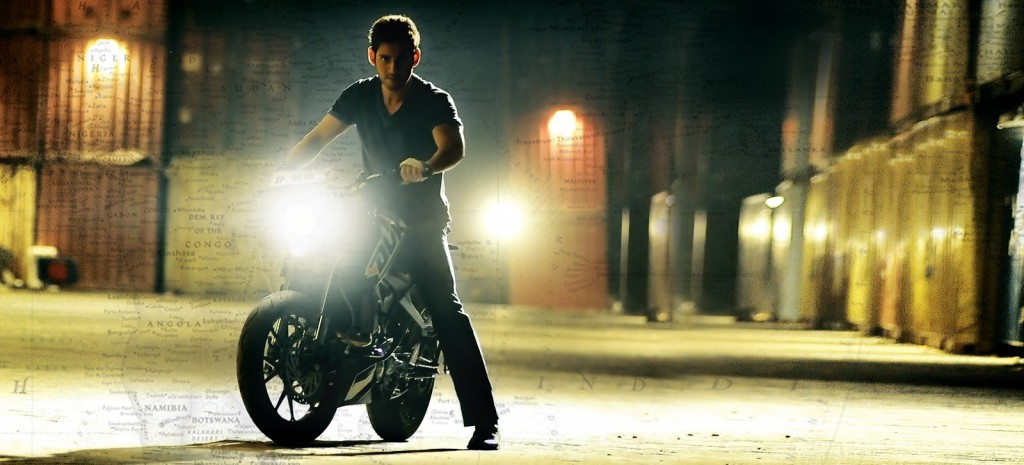 Probably, 1- Nennokadinae is one of the most underrated movies of Indian Cinema. The movie is a brilliant, racy and an emotional ride of a rockstar who suffers from Integration disorder. Superstar Mahesh Babu excelled in the role of a man who cannot know the difference between reality and dreams. Directed by Sukumar, 1-Nennokadinae is a Hollywood notch-thriller, that stands up to its standards, and engages from beginning till end. The movie features a heart-breaking finale, and that needs to experienced than said!
1. Ave Kallu (1967)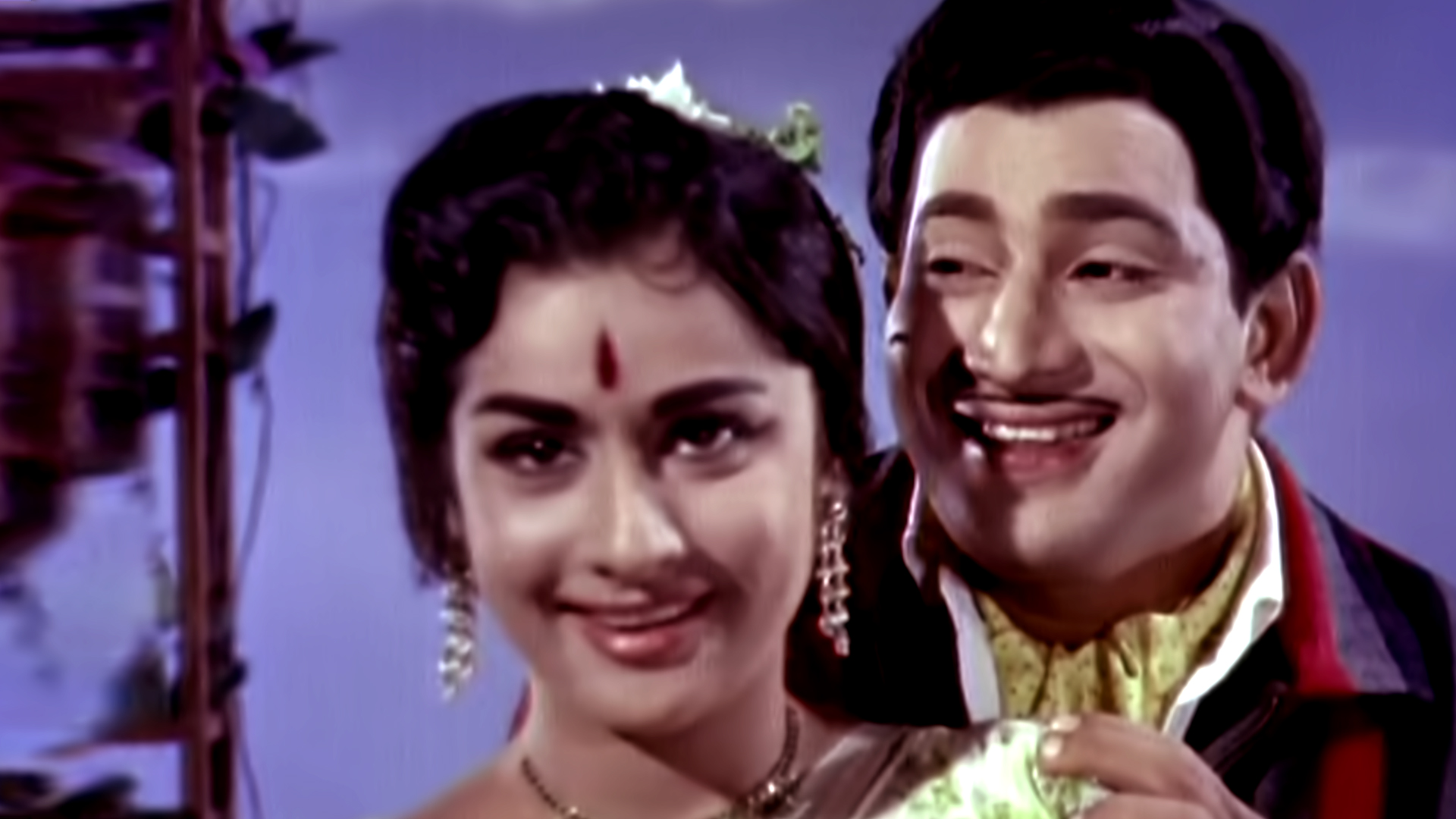 Ave Kallu is a cult-classic in Telugu Cinema. Starring Superstar Krishna, Ave Kallu is about a family being murdered by a serial killer. A police officer is appointed to nab the killer. Famous for its Hitchcock-feel, Ave Kallu is a riveting mystery drama, armed with a stellar background score. Remade from a Tamil film, Ave Kallu went on to become a genre-defining movie of Telugu Cinema.
Read More: Best Tamil Thriller Movies