NBC's 'Dateline: Bethany Vanished' chronicles the murder of 21-year-old Bethany Decker, who was last seen in late January 2011. Though the police have no clue about her current whereabouts or the location of her possible remains, they have apprehended the killer almost a decade later after the expecting teen disappeared. If you wish to learn more about the case, including the perpetrator's identity and how the case was solved, we've you covered. Let's begin then, shall we?
How Did Bethany Decker Die?
Bethany Anne (née Littlejohn) Decker was born to Kim Nelson in Fredericksburg, Virginia, on May 13, 1989. After completing high school, she enrolled at George Mason University (GMU) in Fairfax. Her major was global and economic change, and she managed to juggle her coursework with a full-time job. It was during her GMU years that she became pregnant with Emile Decker, who served as an Army National Guardsman. In 2009, they tied the knot, and their son was born just six months later.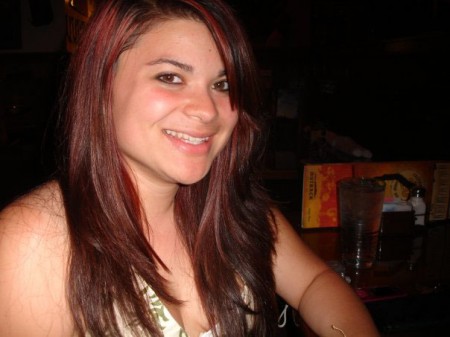 Emile's military duties frequently took him away to Afghanistan for extended periods, leaving her to balance her studies and work while entrusting their son's care to her in-laws in Columbia, Maryland, during his deployments. While employed at an Italian restaurant in Centreville, Virginia, Bethany crossed paths with Ronald Roldan, a Bolivian immigrant, leading to an extramarital affair. As 2010 drew to a close, strains started to emerge in the Deckers' marriage, prompting Bethany to seek solace in a separate apartment in Ashburn, Virginia.
Ronald soon followed, moving in with her. Bethany's family began to notice troubling signs as his behavior became increasingly abusive, possessive, and controlling. He demanded incessantly she send him pictures of her whereabouts throughout the day via her cellphone. In response to the deteriorating situation, her parents initiated a plan to help her escape this tumultuous relationship. By the close of the year, Bethany found herself expecting a child. Emile returned from his deployment for a month-long break in January 2011.
Towards the end of this period, he and Bethany embarked on a one-week vacation in Hawaii. After their return on January 28, they spent the night at her grandparents' residence in Maryland, with Emile's parents unaware of the strains in their marriage. The following morning, Emile caught a glimpse of Bethany just before she headed back to the Ashburn apartment. Ronald later claimed to the authorities that he might have seen her there in the afternoon. From that point onward, there is no record of anyone else having seen Bethany.
Friends and family claimed Bethany's hectic life and balancing her final semester at GMU with a full-time job meant extended periods of silence from her. Hence, her absence did not initially raise alarm in early February 2011. However, later in the month, some of her friends contacted Bethany's mother, Kim, to report receiving messages from her through her Facebook account that seemed suspicious and uncharacteristic of Bethany. Kim eventually decided to take matters into her own hands when she did not hear from her daughter by February 19.
Kim asked her parents, who resided near Ashburn, to check on Bethany, 21. They found her Hyundai parked out front, but it was positioned oddly — with one flat tire and visibly dusty — unlike its condition a week prior when her grandparents had last seen it. When they knocked on the door, there was no response. Concerned, the grandparents contacted the Loudoun County Sheriff's Office and reported her missing. The investigators have not discovered her remains to date, making it impossible to determine an official cause of death.
Who Killed Bethany Decker?
The investigators discovered Bethany exhibited no activity in her bank accounts or cell phone usage since her last known appearance. She also failed to report to work or attend her classes, adding to the concerns. The detectives initially cast their focus on Emile and Ronald, given their potential motives stemming from their involvement in a complex romantic situation with the missing woman. With the Army's Criminal Investigation Command's (CID) help, they managed to establish contact with Emile — stationed in a remote area in Afghanistan.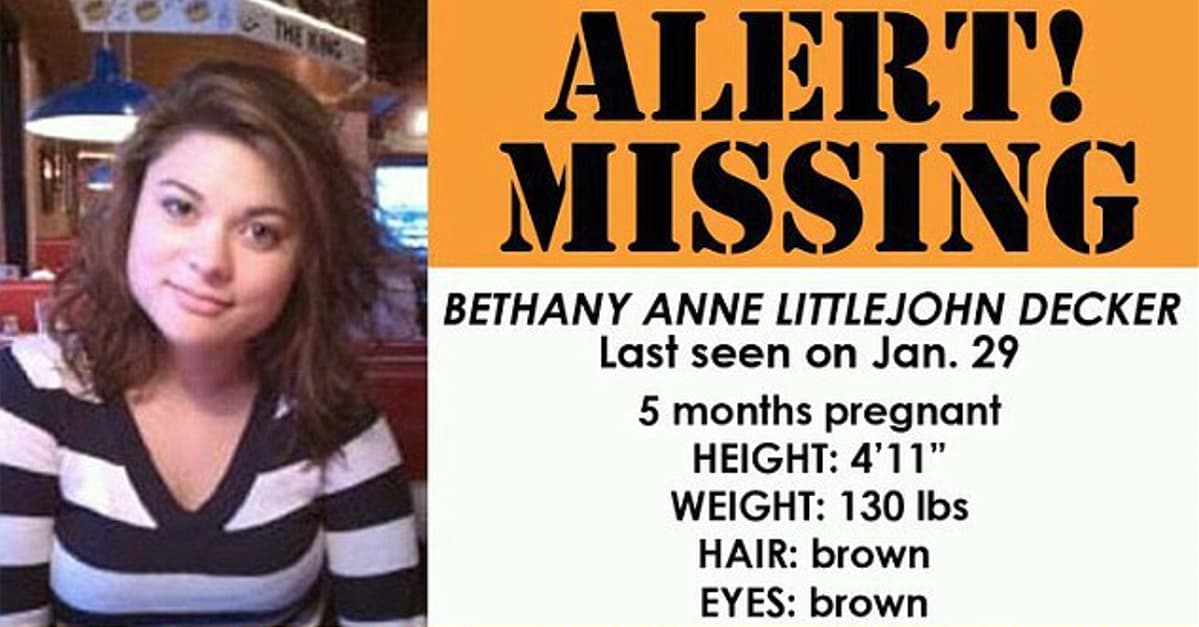 The authorities conversed with him over the phone, subsequently arranging his return to the country. He was interviewed thoroughly and was subjected to a polygraph test. According to reports, Emile last saw Bethany before she went back to the Ashburn apartment. Ronald said he saw her there later that afternoon. Since then, no one else is known to have seen her. On January 29, 2011, she called her employer to confirm her work schedule for the coming week — her last known contact with anyone other than Emile or Ronald.
On February 2, Emile's leave concluded, and he returned to Afghanistan. Friends who had come to bid him farewell at the airport noticed that Bethany was conspicuously absent, attributing her nonattendance to the known marital issues between the couple. Following Bethany's disappearance, Ronald moved out of their apartment due to the lease expiring, relocating to his mother's residence in Centreville. He initially conveyed to law enforcement that he believed Bethany had returned to her family after never reappearing.
However, investigators grew increasingly interested in Ronald when they discovered his prior criminal record, which included an arrest for identity theft and later convictions for public intoxication and property damage stemming from a 2006 incident where he vandalized a woman's car. Suspicion also arose due to his inconsistent responses regarding the timeline of his observations of Bethany's Hyundai parked outside the apartment. The police searched a nearby field and obtained a warrant for his residence, suspecting murder, in March 2011.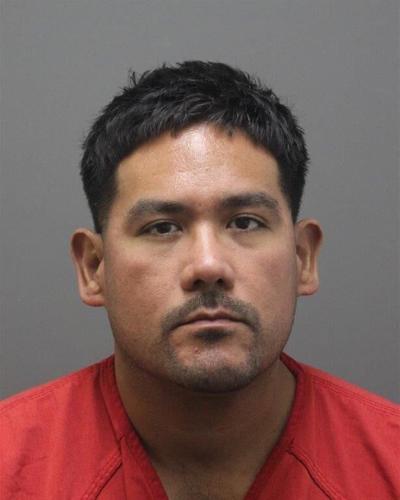 They seized cell phones, a laptop, and documents for examination, but no evidence was found to help locate Bethany. Meanwhile, Roldan ceased cooperation and became a person of interest. Emile later obtained a divorce from Bethany, and he refused to speak with investigators without his lawyer present. No records suggested that she gave birth by her expected due date later that summer. On the third anniversary of Bethany's disappearance, Kim challenged Roldan to undergo a polygraph test, expressing her desire to learn the truth.
Ronald remained in northern Virginia for years following the disappearance. He entered a new relationship in 2014, though it soon grew controlling and turned violent. However, it soon grew controlling and turned violent. During a physical altercation, the former girlfriend, Vickey Willoughby, used a hidden handgun in self-defense, shooting Ronald twice. However, he took the gun and shot her thrice, resulting in her losing an eye. He was charged with multiple offenses and accepted a plea bargain in May 2016.
With him pleading guilty to assault charges, he received a prison sentence of six to eight years. While incarcerated, several Loudoun County officers visited him in jail regarding Bethany's case. Eventually, the authorities charged him with attempted murder. Ronald later accepted a plea bargain in May 2016, pleading guilty to assault charges and receiving a prison sentence of six to eight years, with potential deportation to his native country upon release. He was arrested by the Loudoun County Sheriff's Office for Bethany's abduction.
He was returned from North Carolina and pled guilty to second-degree murder in Bethany's case, even though her body had not been found. On November 17, 2022, he pleaded guilty to second-degree murder in Decker's case, even though her body had not been found. He was sentenced to 40 years in prison, with most of the sentence suspended, on February 21, 2023. However, he could serve the full term if he commits another crime or violates specific conditions, including no contact with Decker's family, during a 25-year suspension period.
Read More: Ronald Roldan: Where is Bethany Decker's Killer Now?