When Beverly Jackson went missing from her Miami house in January 1995, the police did everything possible for her safe return. However, just a couple of days after the incident, authorities found her body locked inside the trunk of her car, which was dumped in a nearby canal. Investigation Discovery's 'Swamp Murders: In Too Deep' chronicles the horrifying homicide and follows the investigation that brought the perpetrators to justice. If you are intrigued by the crime's details and want to learn more, we have you covered!
How Did Beverly Jackson Die?
A resident of Miami, Florida, Beverly Jackson was just 39 at the time of her death. People who knew her described her as a loving and kindhearted person who was always ready to help others in need. Apart from working as a Pediatric Nurse at the Jackson Memorial Hospital, Beverly was a caring mother of four, which made her disappearance all the more surprising. On top of that, her acquaintances insisted that she maintained an amicable relationship with most and did not have any known enemies. Hence, people had no idea why anyone would want to target a loving mother in such a heinous fashion.
On January 13, 1995, Beverly had a night shift at the hospital, and she bid her children goodnight before leaving her home. Although she got into her car to drive to work, her co-workers said she never turned up that night. Pretty soon, people realized that something was wrong. Once the news spread, Beverly's close ones and a few volunteers began looking through some of the local areas she might have visited. Yet, with no information about the missing woman, people decided that the best course of action would be to inform the police.
When law enforcement officials took over the investigation, they organized search parties and searched the city for Beverly. While some in the police force believed she might have run away alone, her family soon refuted this claim. They insisted that it was uncharacteristic for the 39-year-old to disappear without a trace as she would never leave her children behind. Still, hours passed without any news, and Beverly's family members began fearing the worst.
Eventually, about two days after Beverly's disappearance, the police located her car dumped at the bottom of a North Miami-Dade canal. They immediately arranged to recover the vehicle and found the victim's body locked inside the trunk. An initial medical examination noted that Beverly had blunt force trauma to the back of the head, while marks on the inside of the trunk indicated that she was drowned alive. Later, an autopsy determined that the mother of four drowned and affirmed that she had been beaten and raped before her murder.
Who Killed Beverly Jackson?
The initial investigation into Beverly Jackson's murder was challenging as the police had no leads or witnesses to work with. Still, they canvassed the area where her body was found and even went door to door, hoping for information that could lead to a possible suspect. Additionally, several of Beverly's acquaintances were interviewed, yet most spoke about her friendly nature and insisted that she had no known enemies. Thus, with no immediate suspects to follow, the investigation came to a standstill.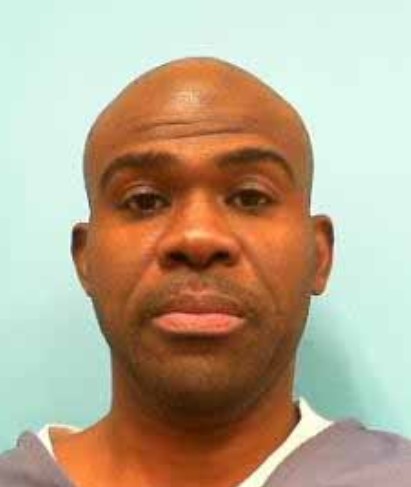 The case witnessed little to no progress in the following years, and even though Beverly's family held on to hope of bringing her killer to justice, it began looking more and more improbable. Luckily, a massive breakthrough in 2003 gave new life to the investigation when a man named Vilsion Laurenvil approached the police and claimed he had information about Beverly's murder. The witness mentioned that he had known the truth for a long time, yet his conscience finally forced him to come forward.
Laurenvil then implicated Dulie Alonzo Green Jr. and Victor Pestano, alleging that the former had confessed to the rape and murder before him. Based on the statement, the police questioned Dulie and Victor, but the duo immediately insisted on their innocence. Nevertheless, the DNA recovered from the crime scene matched the two suspects, and the police could finally charge them with Beverly's murder.
Where Are Dulie Alonzo Green and Victor Pestano Now?
When presented in court, Dulie and Victor pled not guilty. They claimed that even though they were present with Beverly on the night of her death, a third individual named Courtney Smith allegedly attacked them and sent the duo away before raping the victim. Nevertheless, the jury refused to believe such a statement, and the pair were convicted on a charge each of first-degree murder, sexual battery with weapon or force, kidnapping, and carjacking. Since both the convicts were below eighteen at the time of the crime, the death sentence was removed.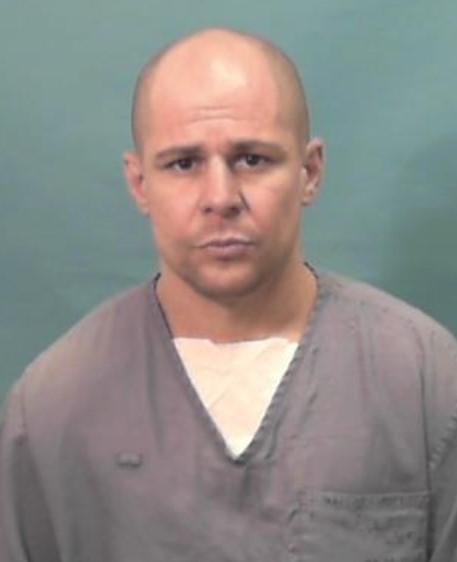 In 2006, Dulie was sentenced to 60 years to life, whereas Victor got a prison term of 45 years to life. Since then, they have tried to get their sentences overturned, but all their petitions have been thrown out of court. Therefore, Dulie remains incarcerated at the Liberty Correctional Institution in Liberty County, Florida, with an eligible parole date of 2063. On the other hand, Victor is behind bars at the South Florida Reception Center in Unincorporated Miami-Dade, Florida, with a parole eligibility date of 2048.
Read More: Elisabeth Brichet Murder: How Did She Die? Who Killed Her?