The city of Namur, Belgium, witnessed a tragic incident in December 1989 when Elisabeth Brichet disappeared without a trace while walking home from her friend's house. Although authorities did everything possible to get her back home safely, a lack of leads stalled the investigation, and her family began fearing the worst. Netflix's 'Monique Olivier: Accessory to Evil' chronicles Elisabeth's disappearance and shows how the police were led to her remains about fifteen years after the tragedy. Let's delve into the details surrounding the horrific crime and find out more, shall we?
How Did Elisabeth Brichet Die?
A resident of the district of Saint-Servais in Namur, Belgium, Elisabeth Brichet was just 12 at the time of her disappearance. Like most 12 years old, Elisabeth was a lively young girl who loved hanging out with her friends and enjoyed an excellent bond with her parents. Besides, she was also a brilliant student at school, and her teachers mentioned that she had a wonderful career ahead of her. Even the people who knew Elisabeth claimed she had big aspirations for her future, and they even stated how the 12-year-old would brighten up any room she walked into. However, little did people know that a crime fueled by hatred would soon snatch all happiness away from Elisabeth's family.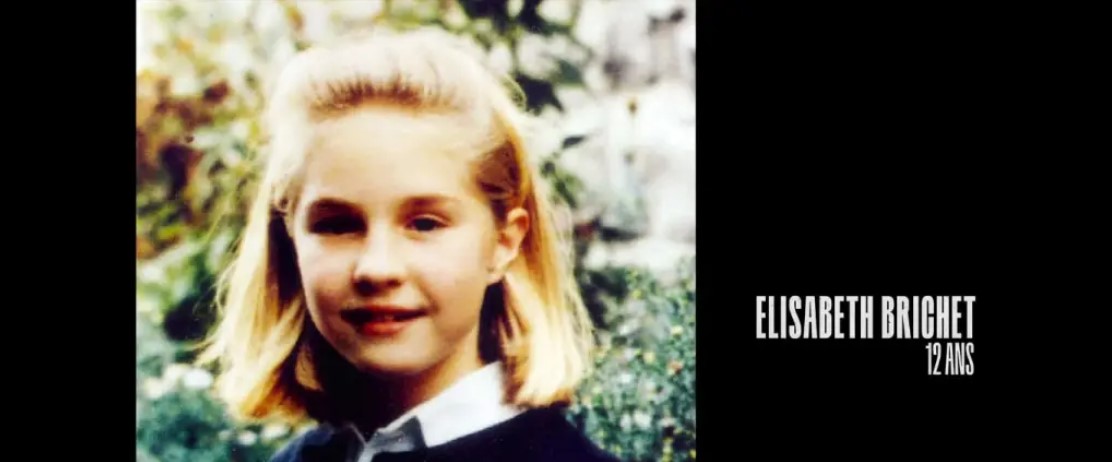 On December 20, 1989, Elisabeth informed her mother that she was going to visit her friend's house, which was pretty close to her own residence. Since it was normal for her to spend time outside, her mother approved, and the 12-year-old spent a happy few hours with her friend. Reportedly, Elizabeth exited her friend's house just before 7 pm and was getting ready to walk home when she was approached by a couple with a crying baby inside their car. The pair insisted the baby was sick and asked Elisabeth for directions to a doctor's clinic. However, even though the 12-year-old provided them with proper directions, the duo implored her to get into the car and take them to the clinic herself. Believing that she had nothing to feat, Elisabeth got into the car but was immediately attacked and subdued.
When Elisabeth failed to return home within the stipulated time, her parents were overcome with worry and soon gathered a team of volunteers before combing through some nearby areas looking for the missing girl. However, once they learned she had left her friend's house at around 7 pm, they realized something was wrong and immediately approached the authorities to report Elisabeth missing. Subsequently, the police organized search parties and canvassed the area from where the 12-year-old went missing, but as days passed with no news, her parents began fearing the worst. Eventually, on July 3, 2004, about fifteen years after Elisabeth went missing, the police were led to the grounds of the Château du Sautou in Donchery, France, from where they recovered human remains. One of the remains was identified as that of Elisabeth Brichet, and an autopsy determined that she was raped before being strangled to death.
Who Killed Elisabeth Brichet?
The initial investigation into Elisabeth's murder was pretty tough as there was an acute lack of witnesses and leads. Although the police did everything in their power to locate the missing girl, all avenues of investigation led to dead ends. Still, the police canvassed the area from where Elisabeth went missing and even went door to door looking for any possible witnesses. Besides, several of Elisabeth's acquaintances were also interviewed, but since the victim was just 12 years old, authorities were fairly certain that she wasn't killed because of a personal grudge.
With time, the police covered several angles, including the suspicion that someone might have been targeting Elisabeth's family. However, there was no evidence to indicate such a development. At the same time, authorities wondered if the 12-year-old was a victim of the Belgian serial killer Marc Dutroux. Still, once Marc was arrested in 1996, it was apparent that he wasn't involved in Elisabeth's murder. On the other hand, even asking the public for information did not help, as most tips turned out to be dead ends. Thus, with no further information, the case saw little to no progress in the following years.
Incidentally, in 2003, Belgian authorities arrested a man named Michel Fourniret, who was accused of attempting to kidnap a 13-year-old girl. Interestingly, the kidnapping attempt was quite similar to that of Elisabeth, as Michel asked the 13-year-old for directions before asking her to get into his vehicle. However, the teenager broke free of her bonds and escaped when the van stopped at a red light. While investigating Michel, the police got acquainted with his wife, Monique Oliver, who initially indicated that she was pretty submissive and did everything her husband asked her to do out of fear. However, further interrogation soon proved otherwise, and by 2004, both Monique and Michel had confessed to several murders, including that of Elisabeth. Subsequently, Michel even led authorities to the Château du Sautou and helped them recover Elisabeth and another victim's remains.
Finally, in 2008, Michel was convicted on eight counts of murder and was sentenced to life in prison without parole. Likewise, his wife, Monique, was found guilty of being an accessory to some of the homicides and was sentenced to 28 years to life in the same year. Hence, at present, Monique is still serving her minimum term of 28 years in a French prison, while Michel was still behind bars when he passed away on May 10, 2021, at 79 years of age.
Read More: Brice Longhini: Where is Mananya Thumpong's Stepfather Now?