As an exploration into the way serial killer Michel Fourniret and his complicit titular wife cemented their notorious legacy, Netflix's 'Monique Olivier: Accessory to Evil' is simply unlike any other. That's because it comprises not only first-hand accounts but also archival footage to truly shine a light upon this heinous couple's union, offenses, motives, as well as utter lack of morality. Amongst those to thus share their side of the story here was victim Mananya Thumpong's stepfather Brice Longhini — so now, if you wish to learn more about him, we've got the details for you.
Who is Brice Longhini?
Although Brice admittedly hadn't known Mananya for long when everything turned upside down with her sudden disappearance on May 5, 2001, he knew she was an absolutely wonderful girl. He'd actually gotten involved with her mother, Kanyarat Thumpong, relatively recently, but he could tell she was the kind of child "all parents dream of having" due to her care, warmth, and kindness. "Her nickname was 'Eyes,'" he reminisced of his loving stepdaughter in the Netflix original. "Her mom said, 'when she was born, all you could see was her eyes.' That's how she got her nickname."
However, neither Brice nor Kanyarat could've ever imagined a solo trip to the public library for Mananya on that fateful Saturday while they were out grocery shopping would end in heartbreak. The truth is the couple knew precisely where the Thai origin 13-year-old was going, but they still grew worried once they returned to an empty home because she'd promised to be back by 5. "Her mother sensed what was going on," the stepfather stated in the production. "She went out immediately with a photo and showed it around, asking, 'have you seen this girl?'," but to no avail.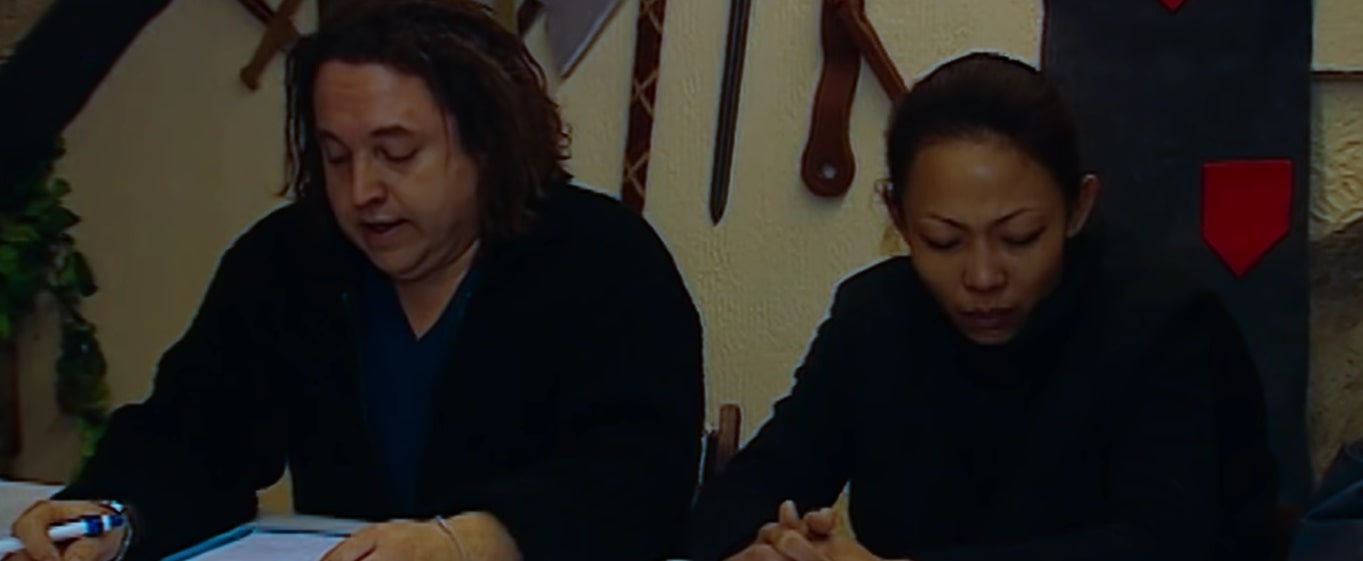 Brice and Kanyarat didn't believe Mananya was a runaway for a second, yet they still kept up the hope she was alive somewhere for as long as possible because she was a part of their hearts. In other words, they knew she'd been abducted, but they never thought she would've already been strangled to death before being left in the woods to be almost entirely devoured by animals. The teen's remains were found nearly ten months to the date, on March 1, 2002, with her mother having to go through the process of identifying her and her stepfather somberly talking to the press.
"My wife broke down [upon returning home]," Brice tearfully admitted in the docu-series. "I tried to hold it together, but it's… not easy. It's not easy in those situations. We both broke down. We stayed like that for almost two hours alone. We didn't want to talk to anyone; we locked ourselves away." He couldn't (and still can't) comprehend how someone could go as far as to take a child, assault them, and then kill them without any sort of remorse. That's why he was there at Michel Fourniret as well as Monique Olivier's joint 2008 trial at every step of the way, right alongside his partner.
Where is Brice Longhini Now?
Brice is genuinely glad justice was served, but he maintains "justice will never replace a child. It will never replace what we lost because when you lose someone, it is for life. That's one of the things that killed me. A part of me is dead too." Nevertheless, from what we can tell, he has since been trying to move on from the past to the best of his abilities while keeping his stepdaughter Mananya as well as her legacy alive in his heart. As for his current whereabouts, it appears as if the proud entrepreneur resides in the commune of Bazeilles in Northern France at the moment.
Read More: Eric Mouzin: Where is Estelle Mouzin's Father Now?