Police officers in East Hartford, Connecticut, came across a gruesome triple murder when they discovered Beverly Therrien, Pamela Johns, and Michael Ramsey dead inside a local residence. While Beverly was the owner of the residence, authorities soon learned that Pamela and Michael were tenants who were on pretty good terms with the homeowner.
On top of that, the lack of proper forensic evidence made the case even harder for law enforcement officials. Investigation Discovery's 'Blood Relatives: Thanksgiving Day Charade' chronicles the horrific incident and takes the viewer through the investigation that brought the perpetrator to justice. Let's delve into the details and find out more, shall we?
How Did Beverly Therrien, Pamela Johns, and Michael Ramsey Die?
A longtime resident of Hartford, Connecticut, Beverly Therrien was 74 years old at the time of her murder. Although Beverly had children and was close to most of her family, she decided to rent her home once her son moved out. That was when she came across Pamela Johns and Michael Ramsey before accepting them as tenants. While people who knew Beverly described her as a caring and kindhearted woman, they even mentioned that she never hesitated to help others in need.
Meanwhile, Pamela and Michael were also respected members of the community, and they got along well with most of their neighbors. In fact, all three were leading everyday lives, and no one could have predicted the tragedy that befell them. While the entire United States was celebrating Thanksgiving Day on November 25, 2010, 911 operators in Hartford received an alarming call about a possible homicide.
First responders immediately rushed to the location, only to find Beverly, Pamela, and Michael lying unresponsive on the floor inside their house. While an initial medical examination indicated that the three had suffered blunt force trauma to the head, the autopsy determined that a heavy weapon was used to bludgeon the victims to death. However, robbery did not seem to be the motive, as the police found no sign of a forced entry, even though both Pamela and Michael's phones were missing.
Who Killed Beverly Therrien, Pamela Johns, and Michael Ramsey?
The initial investigation into Beverly, Pamela, and Michael's murders was challenging as the police did not have any evidence or witnesses to follow. Officers canvased the area around the victims' house and even went door to door looking for a witness but to no avail. While the neighbors claimed they had not noticed anything out of the ordinary, even a thorough search of the crime scene did not point out an immediate suspect. On top of that, detectives even interviewed several of the victims' acquaintances, but no one had any idea why the three were targeted in such a gruesome manner.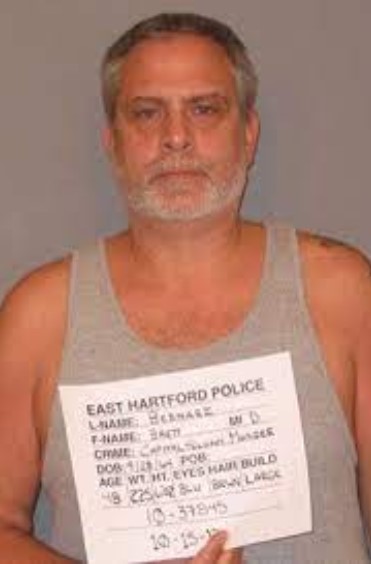 With time, the police came across Beverly's son, Brett Bednarz, who insisted on his innocence and claimed he was not involved in the triple homicide. Although Brett's sister, Candace Bednarz, appeared supportive of her brother, the rest of Beverly's family mentioned how Brett had a massive fallout with his mother and was almost not on talking terms with her. In fact, the police learned that even though Brett lived with Beverly in her East Hartford home, he moved out in March 2010 after getting involved in a domestic violence incident with his mother.
Interestingly, Brett was even arrested for the domestic violence incident in May of the same year and had a family violence protective order against him. Naturally, such evidence made Brett a viable suspect in the police's eyes, but the investigation ran into an issue as a DNA sweep of the murder scene and Beverly's house proved highly challenging. Since Brett had lived in the house previously, his DNA was all over, and examiners had no way to find out the dates of each sample.
On the other hand, investigators found a tissue with Brett's saliva and Michael's blood on it but could not determine whether the evidence was from before or after the incident. Meanwhile, investigators also found Brett's sister in possession of Pamela and Michael's lost phone. Hence, with enough circumstantial evidence to warrant an arrest, Brett was eventually taken into custody and charged with triple murder.
Where is Brett Bednarz Now?
When presented in court, Brett pled not guilty and was willing to face a jury trial. However, with the first trial ending in a hung jury in May 2015, prosecutors were forced to wait a few more months before retrying the case. Interestingly, the accused pled not guilty for a second time in the retrial, but this time the jury believed otherwise.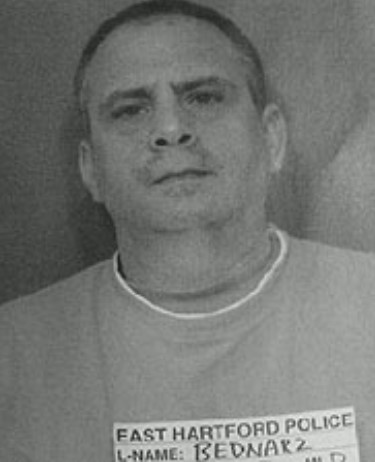 Consequently, Brett was convicted on three counts of felony murder and sentenced to 180 years in prison in 2016. Thus, with parole out of the question, Brett currently remains behind bars at the Cheshire Correctional Institution in Cheshire, Connecticut, with a possible release date of 2192.
Read More: Robert Wone Murder: How Did He Die? Who Killed Him?