'Big Brother' is based on the Netherlands series of the same name, which gained notoriety in 1999 and 2000 and has since become a global phenomenon. Premiered on July 7, 2009, 'Big Brother 11' was hosted by Julie Chen Moonves, who has been the face of the show since its inception. One of the most memorable aspects of season 11 was the cast's explosive personalities and clashes. From heated arguments to backstabbing and blindsides, the Houseguests were not afraid to get into each other's faces and stir up drama. If you are curious to know where your favorite contestants are today, we've got you covered.
Where is Jordan Lloyd Now?
Jordan Lloyd, the winner of 'Big Brother 11,' has remained a popular figure in the world of reality television. Following her victory on the show, she went on to participate in several other reality shows, including 'The Amazing Race 16', 'Big Brother 13,' and 'Marriage Boot Camp.' Despite her success on television, Lloyd remained grounded and used her winnings to invest in a home for her family in Waxhaw, North Carolina.
In 2009, Lloyd began dating fellow 'Big Brother' contestant Jeff Schroeder. The couple moved to Los Angeles together in 2012 and became engaged in 2014. They married in March 2016 and welcomed their first child, Lawson Keith Schroeder, later that year. In 2018, the couple had their second child, Layton Sarti Schroeder. However, their relationship was not without its challenges. Following the birth of their first child, Jordan struggled with postpartum depression, which almost caused their marriage to fall apart.
Despite the ups and downs, Lloyd has remained a beloved figure in the world of reality television, with fans appreciating her honesty and down-to-earth personality. She even hosted a segment on RealPlayer SuperPass called 'Home Life With Jordan' during the summer of 2010, discussing 'Big Brother 12' alongside fellow alumna Chelsia Hart.
Where Is Natalie Martinez Now?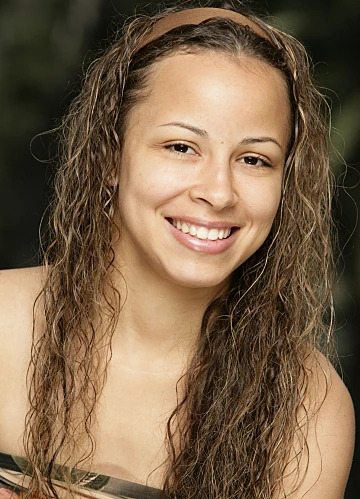 Natalie Martinez was a formidable competitor on season 11 of 'Big Brother,' where she emerged as the runner-up of the show. A Taekwondo champion from Gilbert, Arizona, Martinez demonstrated her athleticism and strategic gameplay throughout the season, earning the respect of her fellow houseguests and fans of the show. Despite her impressive performance on the show, Martinez has since kept a relatively low profile on social media, with few updates or posts in recent years. Nevertheless, her legacy as a fierce competitor on 'Big Brother' season 11 continues to be remembered by fans of the show.
Where Is Kevin Campbell Now?
Kevin Campbell is a former 'Big Brother All-Star' contestant and a Marketing Creative Director. He is also an avid runner and has participated in several marathons. Additionally, Kevin is openly gay and has been an advocate for the LGBTQ+ community, using his platform to promote equality and acceptance. Despite being a public figure, Kevin has kept his personal life relatively private and has not revealed the name of his partner with whom he is in a serious relationship.
Kevin's time on 'Big Brother' showcased his strategic gameplay and charismatic personality, which has endeared him to fans of the show. As a creative director, he has continued to showcase his creativity and marketing expertise, working on a range of projects in various industries.
Where Is Michele Noonan Now?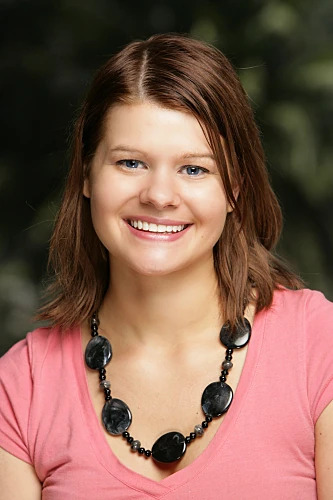 Michele Noonan Ross is a multi-talented American neuroscientist, author, and media personality. She obtained her Ph.D. in neuroscience from the University of Texas Southwestern Medical Center at Dallas in 2008, where she studied the impact of drugs on neurogenesis and drug addiction. Ross is a noted drug policy reform activist and advocates for the legalization of cannabis, magic mushrooms, and kratom.
Ross has authored several books, including 'Train Your Brain To Get Thin, Vitamin Weed,' 'CBD Oil For Health,' and 'Kratom Is Medicine.' She is also an entrepreneur and has founded companies like Infused Health, a platform for cannabis coaching and education, and AURA Therapeutics, the first kratom company focused on women's health. Ross is a medical advisor to several companies in the cannabis and wellness space.
In addition to her academic and entrepreneurial pursuits, Ross is known for her media appearances and advocacy for psychedelic medicine. She was a co-founder of Decriminalize Denver, which successfully decriminalized magic mushrooms in 2018. Ross currently resides in Las Vegas, Nevada, and has opened up about her struggles with fibromyalgia, PTSD, and severe pelvic pain. Ross credits cannabis for helping her cope with her conditions and even preventing her from taking her life.
Where Is Jeff Schroeder Now?
Jeff Schroeder is a popular television and online talk show host who has made a name for himself in the entertainment industry. Born on June 5, 1978, in Norridge, Illinois, Schroeder first gained national attention as a two-time contestant on the hit reality show 'Big Brother.' He also competed on 'The Amazing Race' and was a resident on 'Marriage Boot Camp.' Schroeder is currently a co-host of 'Daily Blast Live,' a popular daily entertainment and news program distributed by Tegna Inc.
In addition to his hosting duties, Schroeder has also made a name for himself on YouTube alongside his wife Jordan Lloyd, who is also a former 'Big Brother' contestant. Together, they run a YouTube channel with over 48k subscribers. Schroeder and Lloyd are also proud parents to two sons named Layton and Lawson. They frequently share their family life on social media and their YouTube channel, which has helped to increase their popularity and fanbase.
Aside from his hosting duties, Schroeder has also appeared in the 2016 TV movie 'Wish for Christmas' alongside Joey Lawrence, Leigh-Allyn Baker, and Bill Engvall. With his engaging personality and extensive experience in the entertainment industry, Schroeder is sure to continue making a name for himself as a prominent media personality.
Where Is Russell Kairouz Now?
Russell Kairouz is a former mixed martial arts fighter who currently resides in Walnut Creek, California. He is a father and husband, and he works at Skrap Pack and El Nino Training Center. From January 2015 to December 2016, Kairouz worked as the Vice President and Regional Director for Hatteras Funds, LP, a boutique alternative investment firm that focuses on providing unique alternative investment solutions for investors. While Kairouz is no longer involved in the financial industry, his experience in leadership and management has likely proven valuable in his other endeavors, including his work in the martial arts industry and his role as a father and husband.
Where Is Chima Simone Now?
Chima Simone is a well-known TV personality and freelance journalist, born on July 28, 1976. She gained fame as a contestant on 'Big Brother' 11 and is also notable for surviving an attack by the Bathtub Killer, Dale Devon Scheanette, which was recounted in various true crime shows such as Cold Case Files, Unusual Suspects, and Surviving Evil. Simone's career in journalism includes working as a journalist for several television networks, including BET, MTV, and The CW.
Simone was also a backstage interviewer for the BET Awards and worked as an entertainment reporter with the Hollyscoop Show, a celebrity news television series and website. She has covered various entertainment events and shows, including season 4 of 'The Real Housewives of Atlanta' for The Wrap, which was syndicated on MSN. She has also been nominated for the Best Villain category at the Fox Reality Really Awards. Simone continues to cover entertainment for various outlets, including E! Online and is a well-known figure in the entertainment industry. Simone is currently married to Jon Olmstead, and the pair has a beautiful baby girl.
Where Is Jessie Godderz Now?
Jessie Godderz, also known as Mr. PEC-Tacular, is an accomplished professional wrestler and actor. He currently competes for Ohio Valley Wrestling (OVW) and holds the OVW National Heavyweight Championship, OVW Television Championship, and OVW Southern Tag Team Championship. Known for his time in Total Nonstop Action Wrestling (TNA), Godderz was a two-time TNA World Tag Team Champion as a part of The BroMans with Robbie E. He also gained popularity through his appearances on the reality TV show 'Big Brother,' starting from season 10.
Apart from making surprise visits, providing fitness advice, and hosting competitions, he also appeared during the dance number of the premiere episode of 'Celebrity Big Brother.' Godderz's success as a wrestler is not limited to OVW and TNA. In April 2019, he won the OVW Television Championship but lost it two days later to Drew Hernandez. In September 2020, he won the first-ever OVW National Heavyweight Championship and added to his collection by winning the OVW Tag Team Championships with Tony Gunn in April 2021.
Apart from wrestling, Godderz is also a talented actor. He has appeared in TV shows and films such as 'Two and a Half Men,' 'The Young and the Restless,' and 'Foursome.' He is also set to host the upcoming TV series 'Whacked Out,' which is scheduled to be released in 2023. With his impressive wrestling record and diverse talent, Godderz continues to be a sought-after figure in the entertainment industry.
Where Is Ronnie Talbott Now?
Ronnie Talbott is a multi-faceted individual with a passion for theater, video games, and forensic analysis. His diverse interests showcase his creative and analytical nature. Ronnie has been happily married to Michelle Talbott since June 7, 2003, and together they have built a loving family. They are proud parents to a wonderful son, fostering a nurturing environment for him to grow and thrive.
Where Is Casey Turner Now?
Casey Turner is a dedicated educator who works as a teacher, bringing knowledge and inspiration to students. Casey's passion for education led him to study at Polk State College and Greensboro College, where he focused on honing his skills in the field. Originally from Lakeland, Florida, Casey now resides in Clearwater. Alongside his professional achievements, Casey finds fulfillment in his personal life as well. He is happily married to Janice Turner, sharing a loving partnership.
Where Is Laura Crosby Now?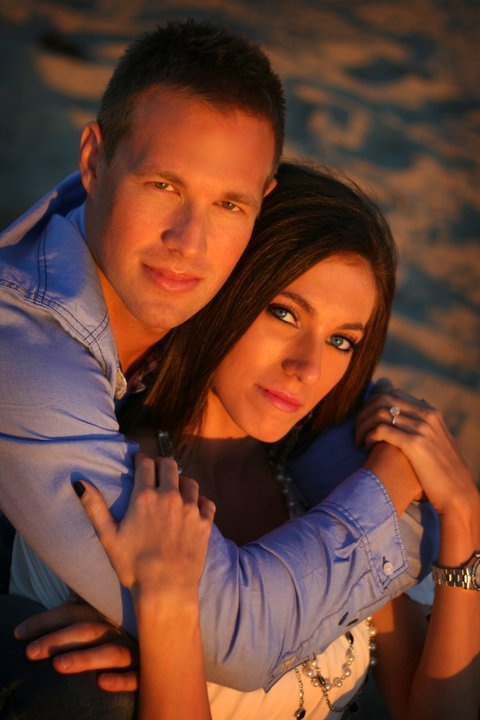 Laura Crosby (who now goes by Laura Stein) is a talented bikini model based in Atlanta, Georgia. With her captivating presence, she has established herself as a sought-after figure in the industry. Beyond her successful career, Laura cherishes her personal life. She tied the knot with Ben Stein on 8 April 2011, and their love has blossomed ever since. Recently, they celebrated the arrival of their precious baby boy, bringing even more joy and fulfillment to their lives.
Where Is Braden Bacha Now?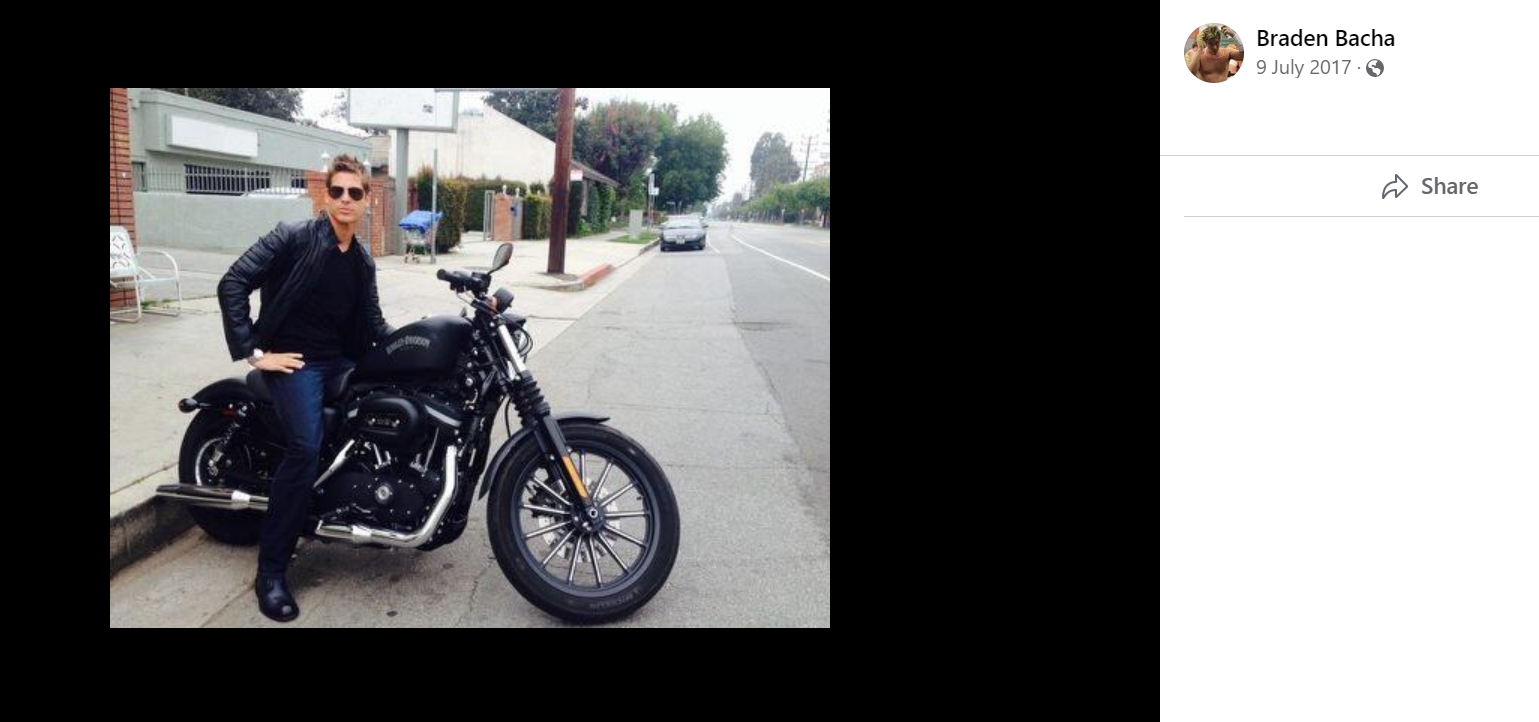 Braden Bacha, a multi-talented individual, has made a name for himself as an actor, writer, and producer. Born on 13 September 1980 in Dana Point, California, he has embraced his creative passions and excelled in various projects. With credits in films such as 'Ghost Babe,' 'Hidden Heroes,' and '90210 Shark Attack,' Braden has showcased his versatility and dedication to his craft. While his professional achievements are well-known, he keeps his personal life private, especially when it comes to his marriage. Braden tied the knot on 8 July 2017, but he respects the privacy of his spouse by not revealing their identity.
Read More: Big Brother Season 10: Where Are They Now?