Action has become an integral part of movies nowadays. Almost all the actors want to do a certain level of action in their movies to entertain the audience. The earlier formula of just drama with comedy no longer works. Filmmakers have to put some outrageous stunts or some fast-paced fight scenes to fill into all the drama. Irrespective of the concept and the tone of the movie, it is almost impossible for the movie to survive without action. And then, the audience has grown wise now. They want the action scenes to be logical and not looked forced. Due to this reason, I believe, some actors have chosen to go to great extents to make these scenes look perfect even though they don't hold much context in the film.
Unfortunately, this list doesn't contain any female actors. I believe that one or two films are not enough to judge an actor's action skills. Henceforth, it doesn't make sense to include any female actor for just one or two action roles that she has done. Surely in the future, there will be multiple actresses on these kinds of lists but for now, these are the actors who truly define action in India.
15. Vijay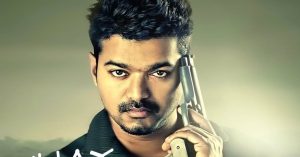 Seeing his skinny body, nobody can think of him as an action hero. But those who have seen his films are well aware of his skills as a man of action. Watch films like 'Thupakki', 'Thalaivaa', 'Kaththi' and 'Theri' and you will know what I am talking about. His intensity is unmatchable and he has a totally different aroma to his acting.
14. Prabhas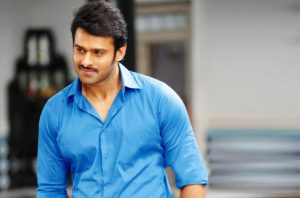 Now, one cannot keep the 'Baahubali' himself out of this list. After all, that film just redefined action and the use of VFX in films. But throughout his career, he has built a reputation as an action hero by films like 'Rebel', 'Mirchi', etc. which are conventional commercial entertainers but do have a lot of action, mostly performed by Prabhas himself. His next film looks equally promising and the first look sends shivers down the spine.
13. Hrithik Roshan
People have touted Hrithik Roshan as the greatest dancer in the industry over the years but his films speak of his acting skills as well. He has played a superhero in 'Krrish' series, a gangster in 'Agneepath', a soldier in 'Lakshya' and a spy in 'Bang Bang!'. Basically, he has ticked all the requirements to be an action hero. His role as a blind person in 'Kaabil' is probably his best till date considering the different kind of action he had to do there.
12. Sanjay Dutt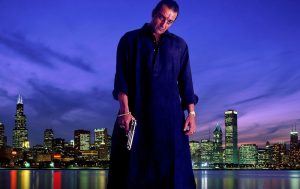 The guy who is known as the 'Ultimate Gangster' of Bollywood, Sanjay Dutt has swiftly moved to doing lighter roles but he still can scare anyone with his attitude. The guy who has given iconic characters from films like 'Khal Nayak', 'Vaastav' and 'Sadak' which elevated his status as an action hero.
11. Suriya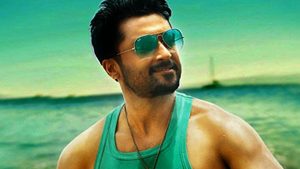 Suriya is well-known in the South but the dubbed versions of his films have made him equally popular in the North too. He has developed an image of himself as a hard, broiled cop by giving spectacular performances in 'Kaakha Kaakha' and the 'Singam' trilogy but has also given good performances in other action dramas like 'Ghajini' and 'Ayan'. Through these roles, he has turned himself into a renowned action star.
10. Ajith
Now, Ajith or 'Thala' as called by his fans, is all about action and his intense dialogue delivery. It is often noticed that his eyes alone can do a lot of damage to the villains. And so, it shouldn't come as a surprise that he gave some combat blockbusters such as 'Vedalam', 'Billa' and 'Dheena'.
9. Vikram
Vikram with his perfect acting skills has delivered many blockbusters. His love for action can be seen in films like 'Pithamagan', 'Anniyan', 'Raavanan' and 'I'. But even more, one can see his dedication and hard work towards his projects as he gives his 100% whether it is in preparing for the roles or in combat situations. His body transformations for each film of his put us in complete awe.
8. Mithun Chakraborty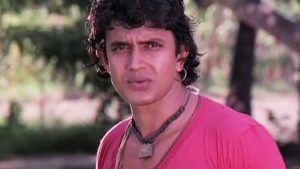 Mithun Chakraborty or 'The Disco Dancer' as referred to by his fans has had a prolific career in film industry till date. While his dancing is the best part of his acting, his fighting skills and dialogue delivery don't fall too behind. It is evident from his performances in films like 'Jagir', 'Jaal' and 'Waqt Ki Awaz' that he has always had the pedigree of delivering pure action dramas.
7. Dharmendra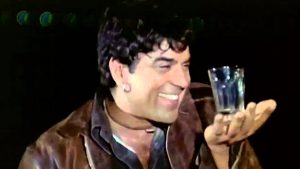 He is mostly remembered for his comic roles in 'Sholay' and 'Chupke Chupke' but many forget that he is one of the angriest actors of all time. Nobody puts more energy into his characters than the legendary Dharmendra, a trait which he is believed to have passed onto his sons too. In his career as the Action Star, 'Phool Aur Paththar', 'Dharam Veer', Raaj Tilak' are the most memorable films highlighting his powerful delivery.
6. Sunny Deol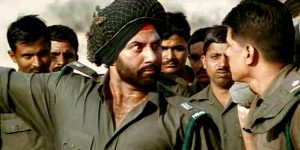 The anger in those eyes above is enough to send shivers down anyone's spine. Then, when Sunny Deol gets angry, he is the loudest person on the planet (something which he has genetically inherited from his father). He with his voice and physique can easily defeat any villain in the world. 'Ghayal', 'Ghatak' and 'Damini' are a few examples of how he does justice to the genre action.
5. Salman Khan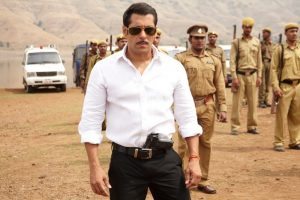 Now, in an attempt to build a reputation as a character actor, Salman Khan has sort of lost his touch. But at a time, he was literally the man in action. He has a string of action blockbusters to his name from 'Ek Tha Tiger', 'Bodyguard' to the 'Dabangg' movies. Even his non-action movies like 'Bajrangi Bhaijaan' have some good fighting sequences. Needless to say, he is one of the best action stars in India, bettered by only one.
4. Ajay Devgn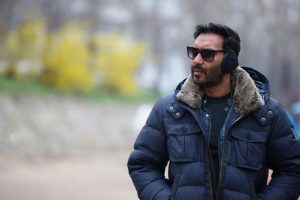 Ajay Devgn started out as an action hero in his debut film 'Phool Aur Kaante' but nowadays, his focus has tilted a bit towards comedy. But no needs to worry as he still keeps throwing in some cool action every now and then. His last year release 'Shivaay' had some really cool (Pun intended) mountain climbing stunts. He is particularly popular for portraying angry young cops in films like 'Gangajal' and 'Singham' while he keeps proving his all-round capabilities.
3. Rajinikanth
The name Rajinikanth is very much synonymous with the word 'action'. He has made a name for himself in this very genre and if there is any doubt about that, his filmography should clear it up. Films like 'Baashha', 'Gentleman', 'Sivaji' and 'Enthiran' are a testament to his acting skills and his nag for some killing. We are all grooved up for '2.0', the sequel to 'Enthiran' and know it already that it will smash all records in the country with its action.
2. Amitabh Bachchan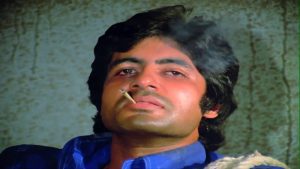 With his cool punchlines and badass, the young angry AB seems to be still wowing us. Amitabh Bachchan is undoubtedly the biggest superstar in the history of Indian cinema. He gave action the true status that it receives today. 'Zanjeer', 'Deewaar', 'Don', 'Shahenshah', 'Muqaddar Ka Sikandar' are just a few movies in a filmography that shows the complete transition of Bollywood. It is unfortunate that he has shifted to softer roles with age but among all his prolific qualities as an actor, his angry image definitely stands out.
1. Akshay Kumar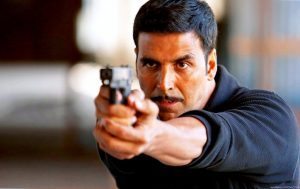 Akshay Kumar is a no-brainer for no. 1 considering that he is called the 'Khiladi' of India. Over the years, he has cemented his place in Bollywood with content-based films which give strong messages to the society. But earlier at the time of his struggles, he did many action movies including the famous 'Khiladi' series which basically elevated him to superstar level. He performs his own stunts which isn't easy knowing the outrageous stunts that are there in his films. Hence, the best action hero of the country ever.
Read More: Best Hindi Action Movies