Who doesn't love action movies? Seeing the hero decimate the bad guys, wield his weapon, mouth some memorable dialogues is pure entertainment. Bollywood churns out a lot of action movies every year. However, a lot of them are utter rubbish because of the over-reliance on violence and also a wafer-thin plot. For every Gangs of Wasseypur that takes the audience by surprise, we have a horrible disaster like Tashan. But there are some action movies that stand out because they redefined the genre by ensuring that the audience doesn't have to endure a mindless violent action film just like the others that release each year.
So, here is the list of top Bollywood action movies ever which had brain as well as brawn, making for a compelling watch. You can also stream some of these Hindi action movies online on Netflix or Amazon Prime.
22. Shootout At Lokhandwala (2007)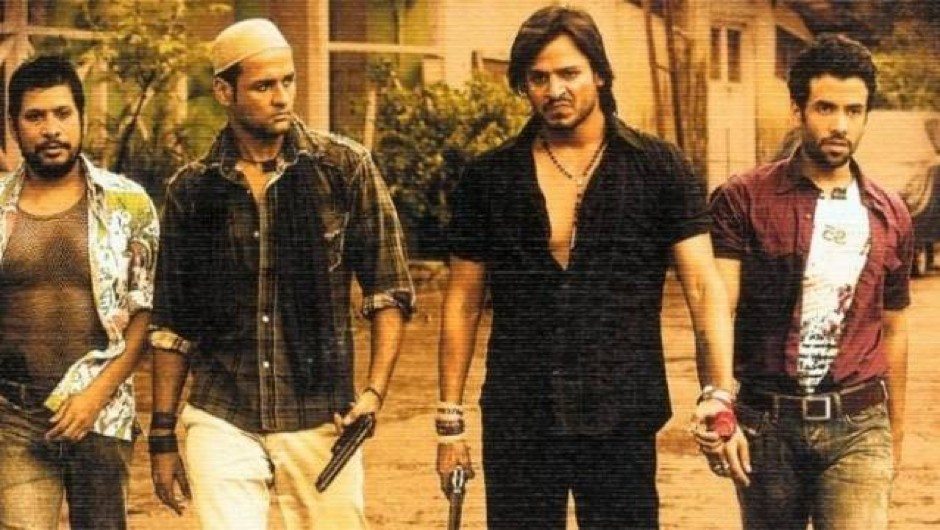 Though I don't like Apoorva Lakhia's movies much, this is one movie which stands out from his rather mediocre filmography. Based on a real shootout which took place in Lokhandwala in 1991, this movie is taut, gripping and extremely intense. This movie again proved Vivek Oberoi's calibre when it comes to gangster flicks after making movies like Company, and even Omkara.A must watch for any fan of Bollywood gangster movies. Vivek Oberoi deservedly won a Filmfare for his chilling portrayal of Maya Dolas.
21. Agneepath (2012)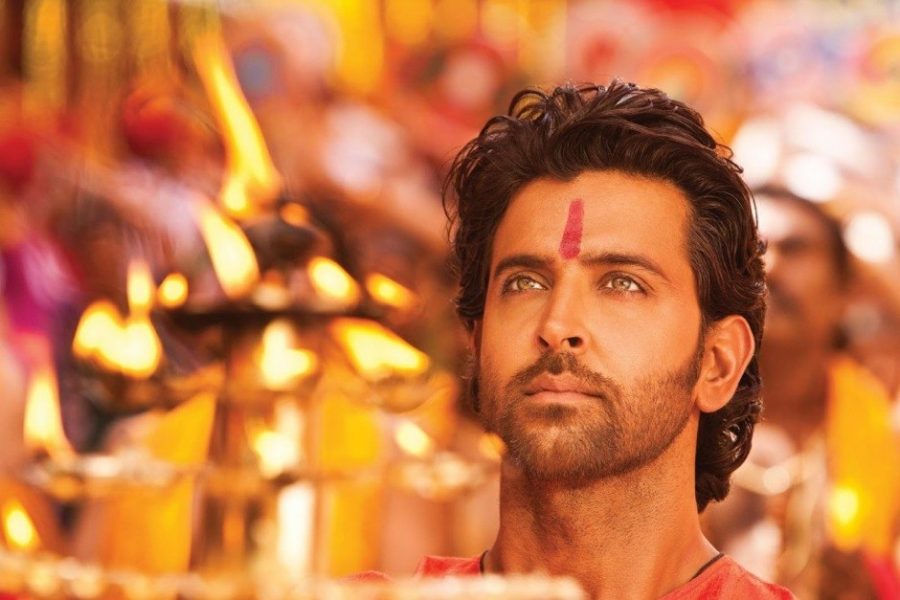 Yes, the new Agneepath too deserves a mention on this list. Though it is not as good as its original, it certainly manages to stand on its own feet. Sanjay Dutt as Kancha Cheena was menacing and sent a chill down your spine. Hrithik too gave a sincere performance, probably one of his finest. Deservedly, this hard-hitting revenge drama was praised by everybody. It was brutal, cold and impactful. Though the run time works against its favour, you don't really get bored.
20. Dabangg (2010)
This movie is responsible for making action movies cooler than what they are. With some well-done action scenes, a decent plot, some cheesy but very memorable dialogues and a good performance from Salman, this movie was responsible for making Salman the superstar that he is. It had a very simple plot, but Chulbul Pandey's antics made this movie a whole lot more memorable. It won a Filmfare for Best Film, this is how popular the movie was. This movie also launched the career of Sonakshi Sinha.
19. Don (2006)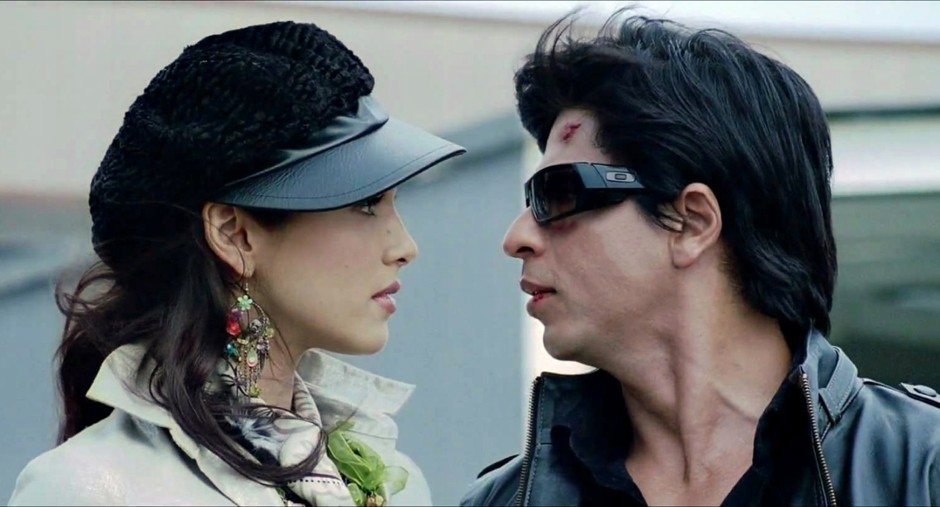 This is one remake which I would probably hold at par with the original. Shah Rukh Khan as Don is absolutely terrifying and that laugh is sure to send shivers down your spine. This movie manages to retain the charm of the original and at the same time stands its own ground thanks to some brilliant direction from Farhan Akhtar. Boman Irani as Vardhan is also fantastic. But Shah Rukh Khan is just outstanding in this double role. And the ending. Weren't we all left shocked? A genius move by the writer to change the ending from the original.
18. Singham (2011)
This is a movie which the police force must thank Bollywood for. Normally, the police are shown as lazy, corrupt and inefficient. But Bajirao Singham makes an attempt to change that notion. Honest, dedicated and absolutely ruthless when it comes to eradicating evil, Ajay Devgn's Bajirao Singham was a torchbearer when it comes to positive police characters. With some outstanding dialogues and terrific acting by Ajay Devgn as well as Prakash Raj who played Jaykant Shikre, the villain to perfection, this movie too has developed a following thanks to its mindblowing action scenes, something that Rohit Shetty excels in.
17. Baby (2015)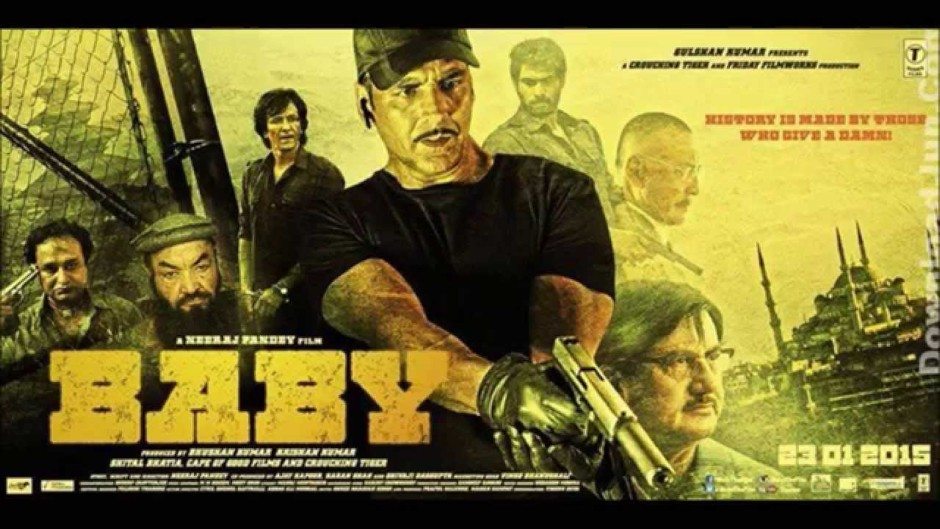 One of the most taut, clever and brilliantly written movies in recent times, this movie will leave you gasping for breath by the time it is done. With no additional unnecessary frills like songs and a romantic track which disrupts the flow of the movie, it is the perfect definition of what an action thriller should be. And all the actors are fantastic in this movie. A special mention to Rasheed Naz for his portrayal of Maulana. He sent a chill down your spine in every scene that he was there. Overall, a very underrated movie that deserves its place amongst the top action movies of Bollywood.
16. Dhoom (2004)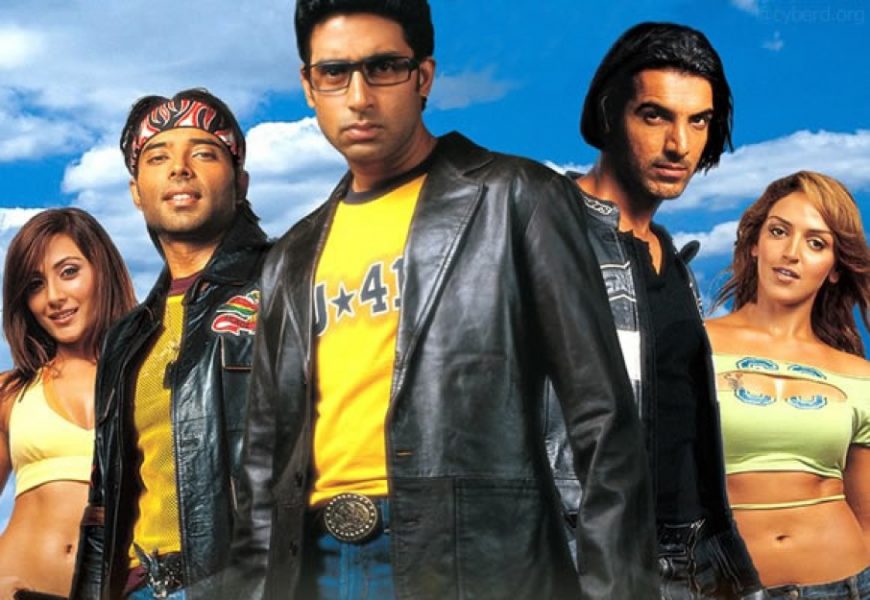 This is easily one of the coolest movies of the 21st century. Action isn't about just throwing in kicks and punches. It is also about bikes and cars. This movie is exactly that.John Abraham surprisingly is brilliant as the villain and actually makes you root for him.This was the beginning of one of the most successful franchises in Bollywood. Dhoom Machale!
15. Kaminey (2009)
Vishal Bharadwaj is one of the finest directors in Bollywood and though this is far from his best, it is still a brilliant action movie. Featuring Shahid Kapoor in a double role, this movie was like Bhradwaj's tribute to Guy Ritchie classics like Snatch and Lock, Stock and Two Smoking Barrels with its dark comedic elements and of course, being a very well made caper film. It has all the makings of a cult film and certainly deserves the acclaim. And oh, how menacing was Amole Gupte as Bhope! This does not feature too high on the list not because it is not as good as the others, but because though it has action, it is mainly a caper thriller.
14. Mohra (1994)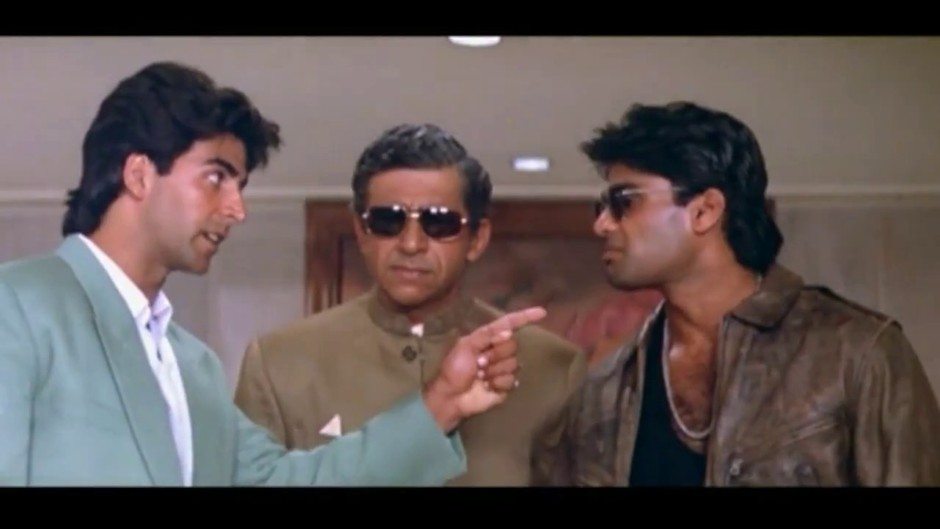 One of the most entertaining action thrillers, featuring the 'Khiladi' in an action role once again. With a very compelling story and an ensemble cast comprising Akshay Kumar, Suneil Shetty, Naseerrudin Shah and Raveena Tandon, this movie was a superhit. It is also very famous for its chartbusters and excellent soundtrack with songs like 'Tip Tip Barsa Pani' and 'Tu Cheez Badi Hai Mast Mast'. Akshay Kumar proved once again why he is so adept as an action hero.
13. Khakee (2004)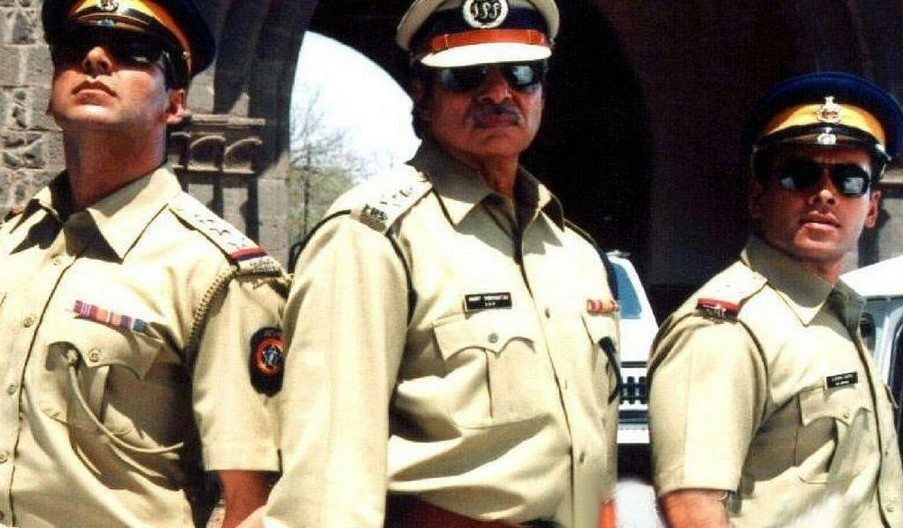 One of the most underrated action movies to have come out in the 21st century.This movie about the police force was engaging and very interesting with a shocking plot twist which takes you by surprise. It had some excellent performances by Amitabh as well as Akshay Kumar. Ajay Devgn's performance as the sinister rogue officer was also noteworthy.
Read More: Romantic Hindi Movies
12. Khiladi (1992)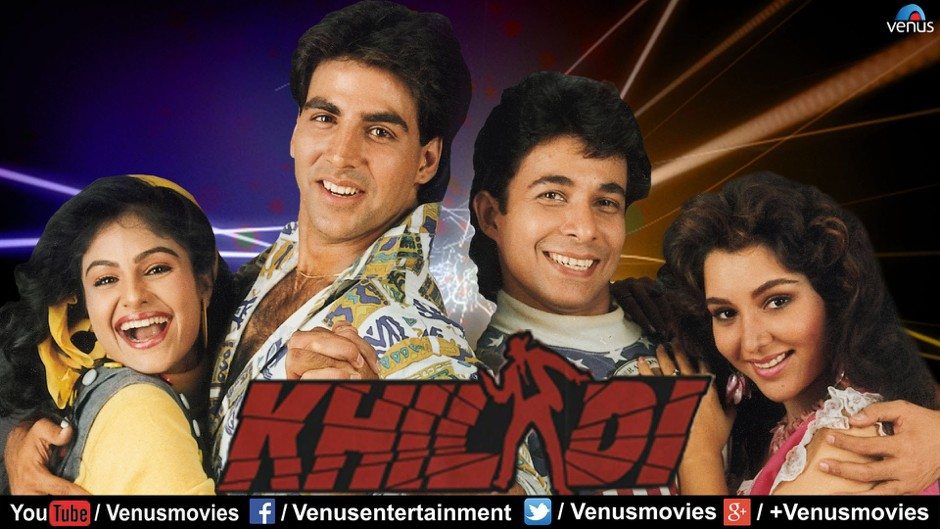 This movie is to Akshay Kumar what Zanjeer was to Amitabh. While Zanjeer established Amitabh as the Angry Young Man, Khiladi established Akshay as one of our favourite action heroes for the years to come. With a very fascinating plot about a prank gone horribly wrong, Khiladi is gripping from start to finish and has some fine performances from all the lead actors. This movie set off a chain of several Khiladi Movies like Main Khiladi tu Anari, Mr and Mrs Khiladi and so on.
11. Border (1997)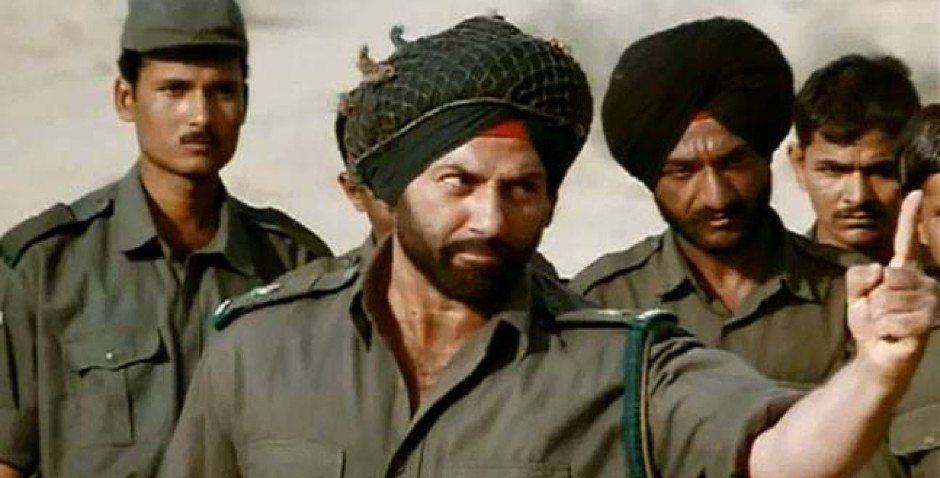 Easily, the finest war movie Bollywood has ever made. Despite a very long runtime in excess of 3 hours,the movie doesn't let you feel bored at all. Mixing proportionate measures of action, sentimentality, valour and patriotism, this movie sweeped many awards that year thanks to its brilliant direction and outstanding action sequences. This is the kind of patriotic movie that makes you swell with pride. Based on the true story of the Longewala battle of the 1971India Pakistan war, it had some excellent war sequences.
10. Company (2002)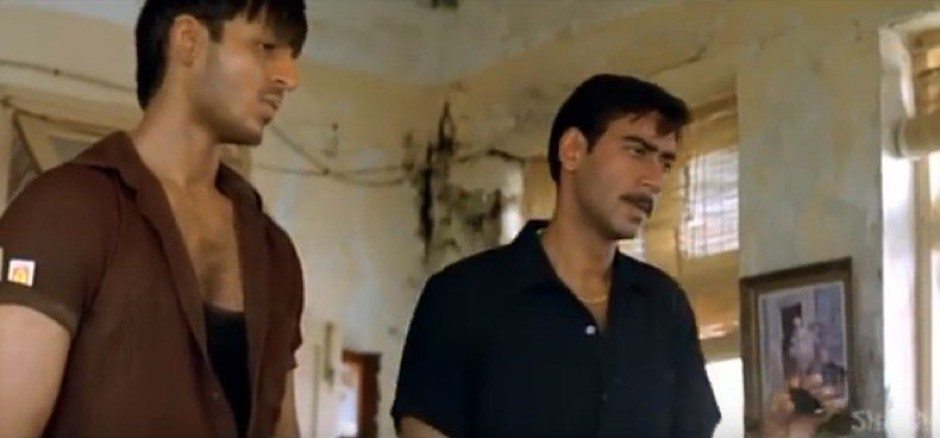 How good was Ram Gopal Varma back then! It is such a pity that he is now a pale shadow of himself.This crime thriller starring Vivek Oberoi and Ajay Devgn is brilliant. It is exactly how gangster films should be made. The movie is gritty, violent and intense. It won a lot of awards especially for acting and direction. Vivek Oberoi got one of the most outstanding debuts somebody can ever get and he makes the most of it.
9. Don (1978)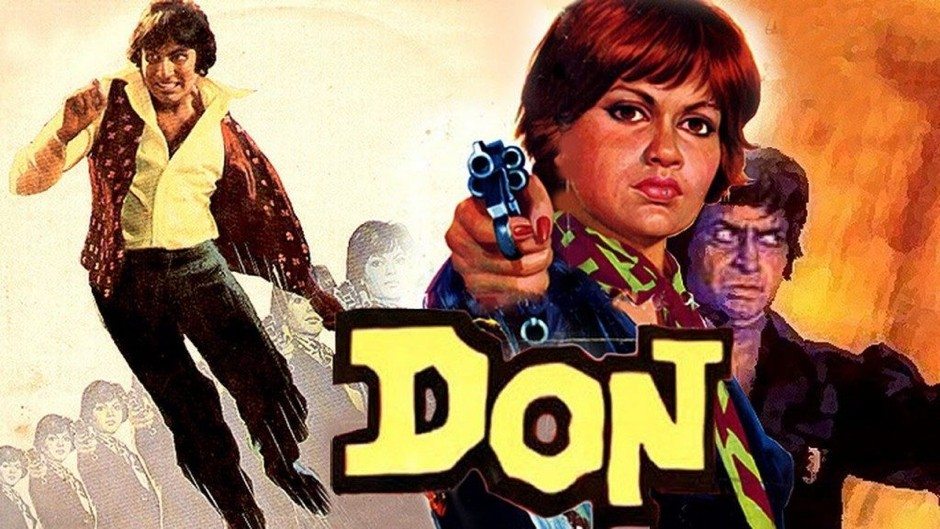 Ah this timeless classic never fails to disappoint you. Amitabh manages to pull off a fine performance as Don and Vijay. Zeenat Aman is absolutely badass in this and Pran is scary. But what makes this movie stand out is the writing. The movie has an excellent plot and doesn't focus on mindless action. Which is why this movie as well as its 2006 remake feature so high on this list.
8. Agneepath (1990)
Agneepath was one fantastic movie to usher in the 90's. It had some brilliant action sequences and it was brutal and disturbing at times. Amitabh's baritone and intensity were tailor made for this role as when he says the dialogue "Mera Naam Vijay Dinanath Chauhan" you can see the rage in his eyes and the unquenchable thirst for revenge. Truly fantastic.
7. Shaan (1980)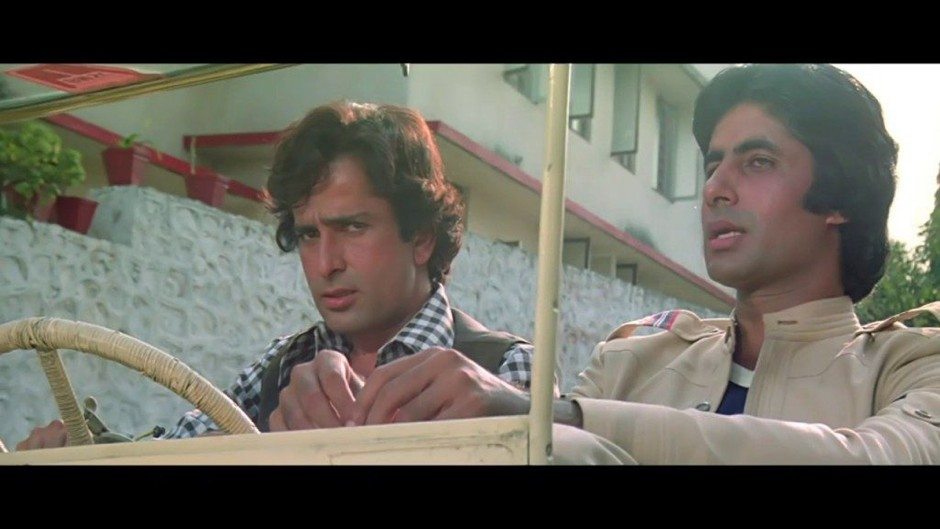 Before we even start talking about this film, let us pause and salute Ramesh Sippy for managing to get such a wonderful starcast together. Amitabh Bachchan, Sunil Dutt, Shashi Kapoor, Shatrughan Sinha, Rakhee Gulzar, Parveen Babi. With such a star cast,the movie was bound to garner a lot of attention. Bollywood's tribute to the Bond movies, Shaan was entertaining and very enjoyable. Kulbhushan Kharbanda as Shakaal was simply brilliant to say the least.
6. The Burning Train (1980)
An evergreen classic, The Burning Train doesn't fail to leave you at the edge of the seat from start to finish. With such a brilliant starcast, the hopes would have obviously been quite high and this movie doesn't fail to disappoint. It was one of the grandest action movies of its time and unfortunately it flopped when it was released, but it had some of the most well-shot action sequences of its time. And of course, since it was R.D. Burman, it had a memorable soundtrack as well.
5. Zanjeer (1973)
The movie which lifted Amitabh's career and gave him the tag Angry Young Man. It is a simple story about a man's fight against the system and against the evil surrounding him. But it is so engaging and gripping. It lures you in and makes you wholeheartedly root for Vijay. This movie got nominated for a lot of awards and is easily established in the annals of history as one of the finest action movies to have been made.
4. Ghayal (1990)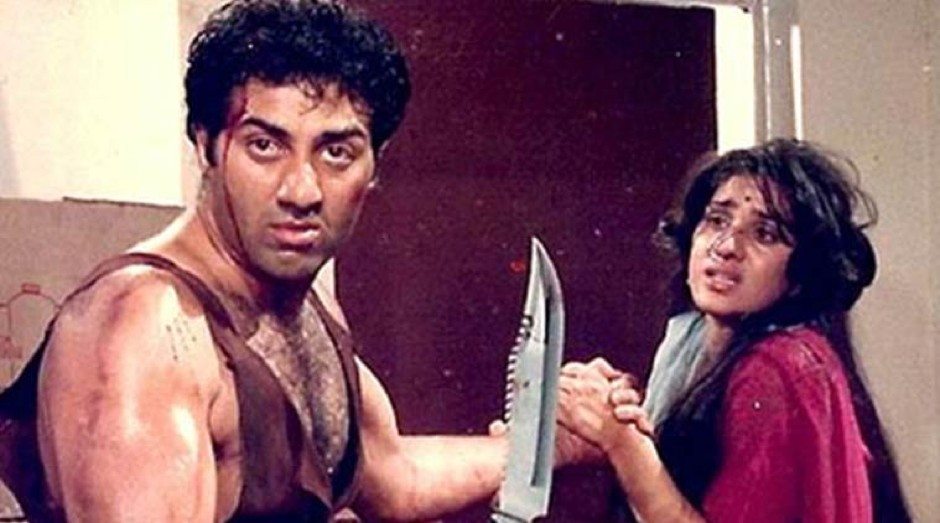 Sunny Deol is one of the fiercest action heroes we have in Bollywood. With movies like Damini, Gadar he has established himself as an action hero. But if I had to choose one movie of his where he absolutely steals the show, it has to be this one. This is one of the best action movies I have ever seen. With some extreme violence and some gritty dialogue, this movie leaves you hooked right till the end. Centring around Ajay, who is wrongly framed for a murder and is out to take revenge on the man who framed him, this movie has some memorable dialogues and brilliant performances. Sunny Deol and Amrish Puri are outstanding. The movie won Best Director, Best Film, Best Story and Best Actor, thus showing how good a movie it was.
3. Deewaar (1975)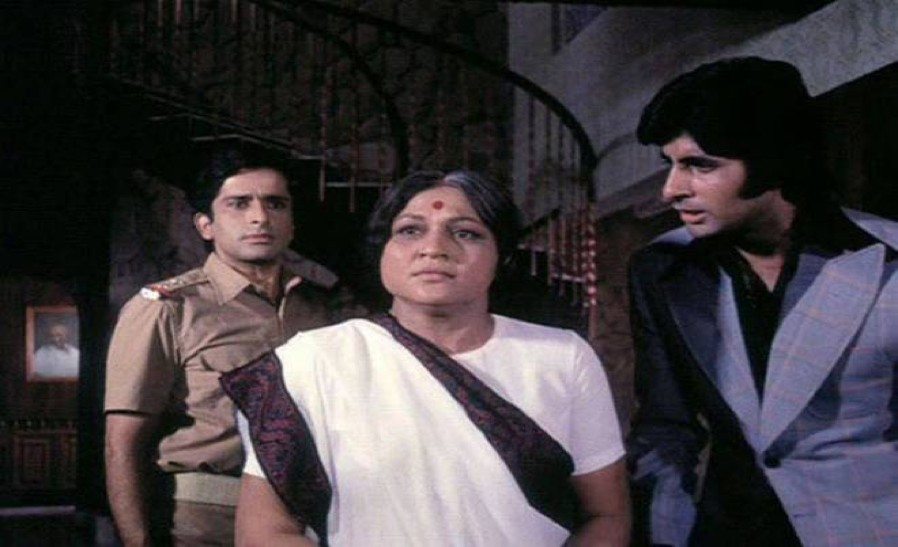 Since it released in the same year as Sholay, sometimes it tends to be neglected. However, this movie is equally good and manages to stand on its own.This movie has Amitabh play one of his best characters Vijay Verma who is a goon and criminal, and is being pursued by Ravi his brother. Amitabh is super intense in this as well and yet again, justifies the tag of Angry Young Man.Though it was Sholay which grew to become the more popular out of the two, it was Deewaar who swept the Best Film Award in the yeard 1975.
2. Gangs Of Wasseypur (2012)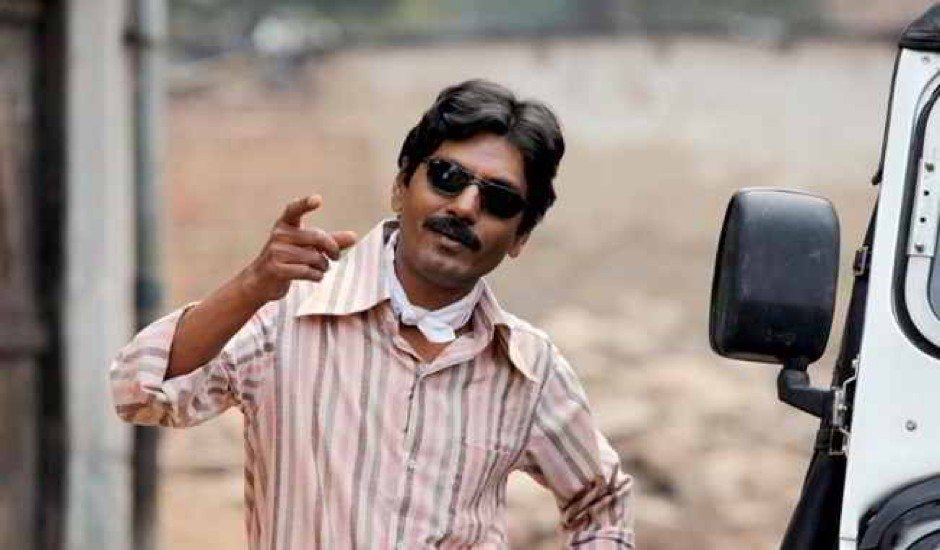 Anurag Kashyap's 5 hour-long crime drama(divided into 2 parts for the benefit of the Indian audience) is a testimony to cinema. Every scene, every dialogue is a reason why we love cinema. How I wish Bollywood made more movies like this! If part 1 had Manoj Bajpayee steal the show, part 2 had Nawazuddin Siddique steal the show. This gangster crime drama was unapologetic, brash, rustic and easily the best crime film Bollywood has got uptil now. Based on the coal mafia of Dhanbad, the film is full of memorable scenes.
Read More: Best Anurag Kashyap Movies
1. Sholay (1975)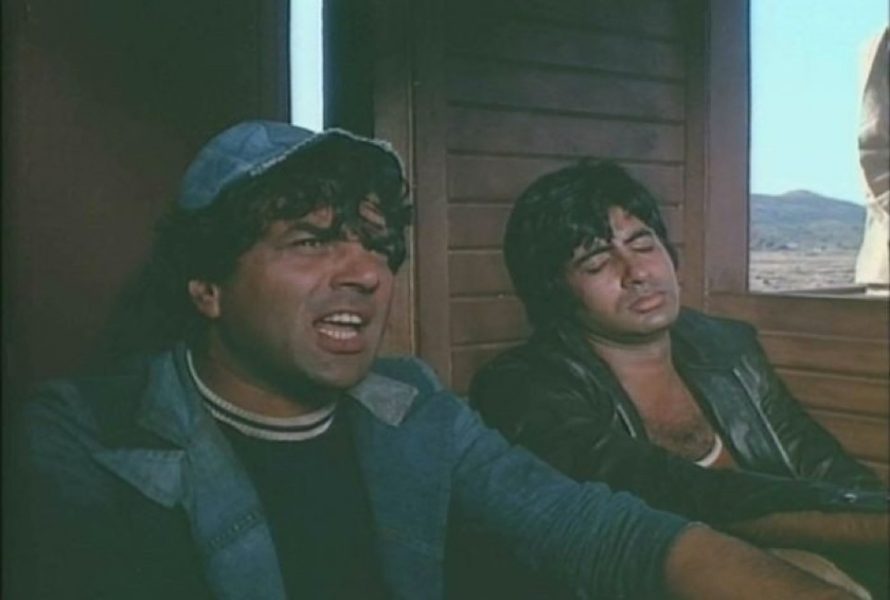 What makes this movie the epic that it is? The answer to this is: EVERYTHING! Be it Amjad Khan's outstanding performance as Gabbar Singh, the awesome camaraderie between Jai and Veeru, Basanti's chirpiness, the truly outstanding dialogues or the overall Western feel that Sippy has given this film. This movie stands among the greatest Bollywood movies ever made and deserves every praise that it gets. What is most surprising is the fact that it had in fact opened to poor reviews and got a lukewarm response from the audience. However with a surprising turn of events, the movie gained immense popularity. Everything about the movie has stayed with us. In fact, even before I had seen the movie, I knew almost all the dialogues and songs, that is how famous the movie was. It is an inspiration for all action movies. Nobody has been able to replicate its magic. It resembles the Dollar Trilogy of spaghetti westerns, but with an Indian touch and clearly stands out among the truckload of nonsensical action movies thrown at our face each year.
Read More: Best Hindi Thriller Movies