'The Biggest Loser' debuted on NBC in 2004 with the intention of making its contestants lose weight. Obese contestants who participated in the show had a shot at winning the cash prize by losing the highest percentage of fat relative to their initial weight. Well, the show made a comeback on USA Network in 2020, and it focused not just on weight loss, but a holistic approach to health. If you've ever wondered what happened to The Biggest Loser winners of each season – from season 1 to season 18 — you are right at the right place. Here are all the Biggest Loser winners and where they are now.
Season 1: Ryan Benson
The original winner of the series lost 122 pounds and won a quarter-million dollars at the end of the season. However, he claimed that after the show, he gained 32 pounds in 5 days by just drinking water, and had returned to his pre-show weight. The actor, who has worked for DVD distributors in Los Angeles, said that while the show put him on the right path and that he is trying his best, weight-loss will be a lifelong struggle.
https://www.instagram.com/p/B9MvUf4huaP/?hl=de
Season 2: Matt Hoover
Matt lost an incredible 157 pounds by the season finale. However, the motivation speaker relapsed by gaining 15 pounds within a day of the winning season 2. He got married to the season's runner-up Suzy Hoover within the year, and they now have 2 children together. While they don't seem to be on social media anymore, I was able to find Suzy's inactive twitter account. He has also written a book titled 'Matt Hoover's Guide to Life, Love, and Losing Weight.'
You just have to be silly! pic.twitter.com/tPniQruN

— Suzy Hoover (@HooverMama) July 2, 2012
Season 3: Erik Chopin
Erik's transformation was the most dramatic one in the history of the show. He entered with a whopping 407 pounds and won the competition by coming down to 193 pounds. He said that after the competition, he had put on 22 pounds in less than a year. He is married and has 3 children.
https://www.instagram.com/p/B_6No5JpccG/?hl=en
Season 4: Bill Germanakos
Bill lost 164 pounds during the course of the show, which he entered with his twin brother. Although he did gain some of the weight back, he has gone to become a spin instructor and motivational speaker, and also tracks his health journey on Twitter.
The weigh-in has occurred and the official results are in! The challenge was to "reverse the curse" of the usual 7 lb weight gain during the holidays.
Well, I lost 9 pounds in December, so mission accomplished! Time to set new attainable goals for 2020!
Next: 11 lbs in January! pic.twitter.com/HetQmS8i9l

— Bill Germanakos (@BiggestLoser4BG) January 1, 2020
Season 5: Ali Vincent
The first female winner of the series, Ali said that almost half of her had vanished after losing 112 pounds. Unfortunately, she did gain her weight back after 7 years, and she attributed this to getting sexually assaulted while getting a massage. She sells athleisure on Facebook, and in May 2015, she married her girlfriend Jennifer Krusing in Oakland, California. The pair was pregnant as of her last Instagram post, dated August 2019. Huge congratulations to the new moms!
https://www.instagram.com/p/B1O7ATwhyq4/?hl=nl
Season 6: Michelle Aguilar
Michelle won season 6 by losing 110 pounds. She married her boyfriend, Micah Whitehead, in 2009, with whom she has two daughters. She also went on to write a book in 2011 named 'Becoming Fearless.' Apart from this, she starred in a comedic short called 'Greeting,' where a man researches the best way to talk to women.
https://www.instagram.com/p/CCRB4DtDYXz/
Season 7: Helen Phillips
Helen was 48 years old when she entered and won the contest by losing 140 pounds. After the competition ended, she only gained back 18 pounds, and actively works to combat childhood obesity. She does not have much of a social media presence, with her twitter being inactive since 2012.
Join the Biggest Loser Team for Tour De Cure in Brighton MI on June 9th! ride along with me to stamp out Diabetes..

— Helen Phillips (@Helen_Phillips) May 9, 2012
Season 8: Danny Cahill
Danny lost an astounding 239 pounds for the crown of the biggest loser for the season. Though he did gain some of his weight back after the show, he now works as a motivational speaker.
Anniversary of being on Larry King Live. What a memory!! I have been so blessed to experience the things I have experienced! #ToGodBeTheGlory pic.twitter.com/KHGhWPYAjg

— Danny Cahill (@DannyCahill1) January 10, 2020
Season 9: Micheal Ventrella
He was the heaviest contestant in the history of the show at 526 pounds, but that did not stop him from vanquishing other contestants to win season 9. He is quite active on Facebook and documents his journey there. He said that he does not believe in the weighing scale anymore, and would rather focus on real measurements of health.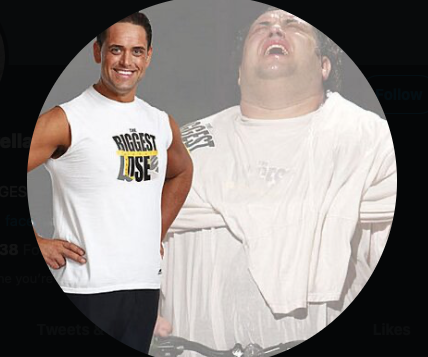 Season 10: Patrick House
Losing 45% of his weight in the competition made Patrick the winner. He is one of the few competitors to have kept the weight off after the show. He has completed 3 Boston marathons since then, and also works with overweight teens. He also travels the country for motivational speaking engagements, according to his Twitter.
Season 11: Olivia Ward
Olivia won the longest season of the show when she lost half her body weight. This enabled her to continue her fitness journey and now she works as an instructor for Soul Cycle. She co-founded a blog called 'Myfitspiration' with sister and 'Biggest Loser' alum Hannah Curlee. She is married and has two sons.
https://www.instagram.com/p/BiVoRQ_BaLq/?hl=en
Season 12: John Rhode
After winning the show, John started doing CrossFit, and became the owner of a CrossFit gym in Arizona. He stated that he had a lot more energy and that his attitude towards life had changed in a promotional video for the brand.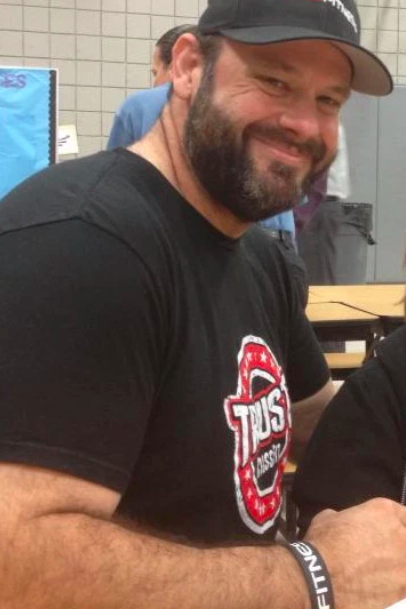 Season 13: Jeremy Britt
At 23, he was the youngest contestant ever to win the show. Along with his sister Conda Britt, who also participated in the show, he went home and joined a great gym. Britt told people that he owed fellow contestant Buddy Shuh a minivan because he had promised Shuh one if he won. Not much information about his life is out there, and he has been inactive on Twitter for the past 6 years.
Lookin good @JeremyBritt13 RT @akajerzey: @dolvett I just saw Jeremy Britt.. He's still looking good #BiggestLoser pic.twitter.com/t3xcuYlI

— Dolvett Quince (@dolvett) January 1, 2013
Season 14: Danni Allen
Danni lost 121 pounds at the end of 10 weeks, and she has kept that weight off ever since! She became the marketing director for the Chicago-area Planet Fitness and has also worked as a motivational worker. She has been a vocal advocate for awareness and research of PCOS.
https://www.instagram.com/p/CBjvJkZHbYs/?hl=en
Season 15: Rachel Fredrickson
Although she won season 15, she received heavy criticism for her appearance after going from 260 pounds to 105 pounds. After the show, she said that she had gained 20 pounds to be her ideal weight. She has taken college classes since then and was training for her first marathon while walking dogs for the local animal shelter.
https://www.instagram.com/p/BBG3-zVKE2g/?hl=en
Season 16: Toma Dobrosavljevic
When he was younger, he was an athlete who worked out every day. As an adult, that was not the case. But he lost 171 pounds and returned to his former self. Now, he works as a senior project manager and a motivational speaker and has an adorable family.
https://www.instagram.com/p/BTiYrqoADGr/?hl=en
Season 17: Roberto Hernandez
Roberto won the final season of the original run by going from 348 pounds to 188 pounds. He said that he has been able to keep most of his weight off, barring a couple of pounds. He is continuing his weight loss journey and has even posted photos of his 20-mile runs! He is also the father of 3 children.
https://www.instagram.com/p/CDDUvD-AJVP/
Season 18: Jim DiBattista
In 2020, 'The Biggest Loser' was renewed for another season, and Jim DiBattista conquered his fears to be crowned the winner by losing 144 pounds. Since winning, the 47-year old has continued his fitness grind. Even in the pandemic, he has not stopped working out at home and even meditates.
https://www.instagram.com/p/CDHYehdH0e-/?hl=en
Read More: American Pie Cast: Where Are They Now?