Hollywood is a cultural mix. Actors from all corners of the world are part of this multi-billion dollar business since the time the film industry got on its feet. Be it Africans, Hispanics, Asians, Indians; you name a race and they are all there! African-American actors particularly have had a dominant role to play in the growth of Hollywood's showbiz and their numbers are only increasing. Special roles are written for actors of African descent in movies and needless to say, they have wowed generations of audiences all over the world.
But did y'all know that there are certain Black actors in the industry that were cast in roles written purely for white characters initially? And the Black actors played their roles so convincingly that it did not matter what race the character belonged to in the end. With that, we bring you a list of ten castings where Black actors portrayed roles originally meant for white characters.
10. Halle Berry as Catwoman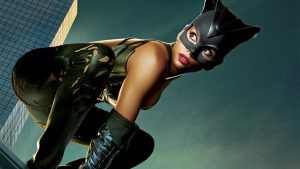 Listed among one of the worst films ever made, Pitof's 'Catwoman' received as many as seven Razzie nominations, going on to win four out of those. Depicted as Batman's love interest and the anti-heroine in comic books, the masked vigilante is a tall, fair-skinned blonde, who goes crime-fighting alongside the caped crusader. But for Pitof's standalone film on the superheroine, which he had said was not really an adaptation of the comics; he roped in Black actress Halle Berry to star in it as the leading lady, which like the critics, did not go down well with commoners as well. Not only did Halle Berry's 'Catwoman' become one of the greatest mistakes of her career, it almost packed it up for her too!
9. Michael B. Jordan as Johnny Storm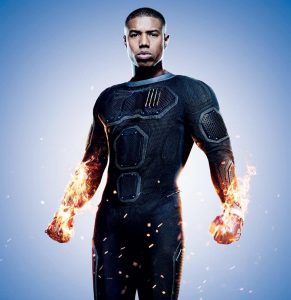 In Marvel comics' Fantastic Four, Jonathan Lowell Spencer Storm aka Johnny Storm or the Human Torch is described as a muscular, young blonde with blue eyes, who possesses the superpower of pyro kinesis and the ability to manipulate fire. Interestingly, the young superhero wearing the blue outfits was portrayed by Chris Evans in the earlier Marvel movies, who now dons Captain America's suit. But when the producers looked for a reboot of the franchise, young Black actor Michael B. Jordan was signed on board to play the role, who despite the film performing badly, did not let us down!
8. Idris Elba as Heimdall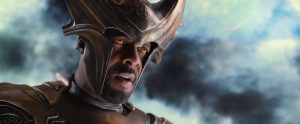 As per Norse mythology, Heimdall is the watchman of the Gods, who is positioned at the gates of Asgard, and who is the all-hearing, all-seeing Asgardian custodian. With his keen senses and superpowers, he has ability to foresee events and is described as the shiniest god (for his gold-maned horse and gold teeth) with the whitest skins in the entire kingdom. But on the contrary, in Marvel's Thor movies and Avenger series, Black actor Idris Elba features as the guardian of the Asgardian gates with a lot of action to his credit. And surprisingly, the actor put up such a great show that our knowledge of Norse mythology went out the window!
7. Laurence Fishburne as Perry White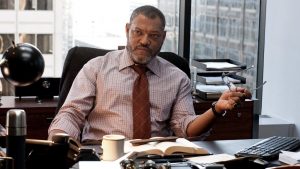 When we talk of one name that goes with the word superhero, Superman immediately comes to mind. And when we think of everything related to the superhero comics and movies, we know for sure that all the characters in the film are Americans, including Perry White, the chief editor of Daily Planet and Clark Kent's boss, who is an affable, tall, dark-haired, middle-aged man with blue eyes. Except for the 2013 movie 'Man Of Steel', starring Henry Cavill, White was portrayed by Black actor Laurence Fishburne. Although the seasoned actor did not have enough to do in the film, his portrayal finally broke our previous image of the fictional newspaper boss.
6. Will Smith as Dr. Robert Neville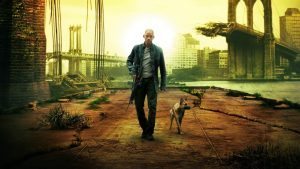 Based on the sci-fi horror novel by Richard Matheson, the narrative follows the life of Dr. Robert Neville, the sole survivor of a vampire pandemic, who goes about understanding, researching and attempting to find a cure of the disease, to which he has become totally immune. Described as a Caucasian-American in the book, mostly of English-German descent, he is tall and has blue eyes; but in the movie adaptation of the novel, well-known Black actor Will Smith starred as the protagonist, who in a serious role impressed us all.
Read More: Best Black Actress
5. Zendaya Coleman as Mary Jane Watson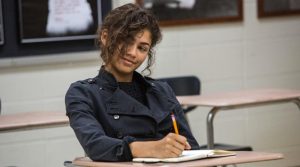 Stan Lee, the creator of many superheroes and Spider-Man in particular, had clearly sketched Mary Jane's character as a white-skinned, green-eyed red head, who serves as the love interest of the web slinging masked vigilante in the series of comics that came out, and who later gets hitched to Spidey. Many movies that featured the Marvel character had white actresses portraying the role, but in the recently released 'Spider-Man: Homecoming', Black actress Zendaya Coleman was pitted against Tom Holland as Mary Jane. Though many people voiced their disagreement on her casting, it seems that the Disney actress is here to stay for a couple of more instalments to come!
4. Will Smith as Agent J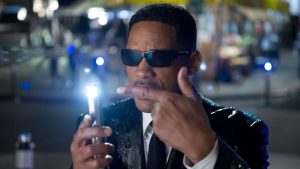 When Aircel Comics first came up with their gun slinging, alien-hunting undercover agents in their book The Men In Black, they designed NYPD officer James Darrell Edwards III, more commonly known as Agent J, as an American with white skin and blonde hair. However, owing to the popularity of Black actor Will Smith back in the late 90s, director Barry Sonnenfeld signed him to star as the young officer alongside Tommy Lee Jones in the film series. And we all know how well the movies fared at the world box office!
3. Naomie Harris as Eve Moneypenny
In Ian Fleming's famous James Bond novels, Miss Moneypenny, who is credited with the names Eve or Jane, is the personal assistant of MI6 top boss M. The fictional British character's relationship with 007 in the novels has always been portrayed as strictly professional, although in some recent films, it bordered on mutual affection and infatuation. Moneypenny's character sketch in books described M's confidante and secretary as a white-skinned agent and also had her on one of its covers, but through Sam Mendes' Daniel Craig-starrer 'Skyfall' and 'Spectre', Naomie Harris became the first Black actress to portray the white character.
2. Samuel L. Jackson as Nick Fury
Open up any Internet page to look for information on Nick Fury and the first images that appear on the webpages are that of a pale-skinned, brown-haired SHEILD agent, dressed in light blue overalls, with one eye covered by a patch. The character from the Marvel comics was written by Stan Lee and going by the comic book images it was crystal clear that the Avengers' boss was an American. In movies however, after David Hasselhoff failed to garner attention, Black actor Samuel L. Jackson was signed on to play the character, which he made iconic, post his appearances in as many as nine Marvel movies. And the best part? In 2012, Marvel specially designed Nick Fury Jr., a Black character on the lines of Jackson!
1. Morgan Freeman as Red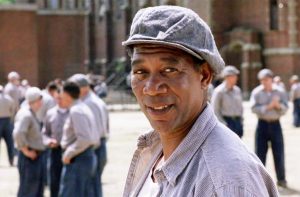 When chiller king Stephen King wrote his novella "Rita Hayworth And The Shawshank Redemption", he had based his characters in a prison in America, in which Ellis Boyd Redding, one of the wisest prisoners, who gets things done with help from the outside world, happens to be a red-haired, middle-aged man of Irish descent. When director Frank Darabont adapted the book into a full-length feature film, he was keen on casting seasoned actors like Harrison Ford, Clint Eastwood and Paul Newman as Red, but eventually had to settle with powerhouse of talent, Black actor Morgan Freeman. Eventually, Freeman made Red's character so memorable, that now imagining somebody else in it is tougher than we can even imagine!
Read More: Best Black Actors