Created by Kjetil Indregard and Atle Knudsen, 'Bloodride' is Netflix's new addition to its catalog of dramatic vistas and peculiar tales that have made it to our screens from the Far North. It is an anthology series in which every episode is only connected by one single thread—a mysterious bus that's driving through a desolate landscape. But apart from featuring some blood-curdling horror, the show also involves dark horror that targets mostly towards the local audience.
Bloodride is about "A silent driver takes his doomed passengers towards an unknown destination." Its cast includes some renowned Norwegian stars such as Ine Marie Wilmann, Bjørnar Teigen, Emma Spetalen Magnusson, Benjamin Helstad, Harald Rosenstrøm, Torfinn Nag, Dagny Backer Johnsen, Stig Amdam and Synnøve Macody Lund.
For obvious reasons, pretty much like every other horror movie or show out there, 'Bloodride', too, creates the perfect atmosphere for its dark themes and tries to creep right under your skin. But apart from that, even its overall setting plays a key role in adding heft to its eerie aura. It spans across several locations that serve as the perfect backdrop for your terror-fueled nightmares, however, you'll be surprised to know that, out of context, its filming locations are a lot less menacing. So if you've already seen the show and you're starting to wonder where its filming took place, here's everything you need to know.
Where Was Bloodride Filmed?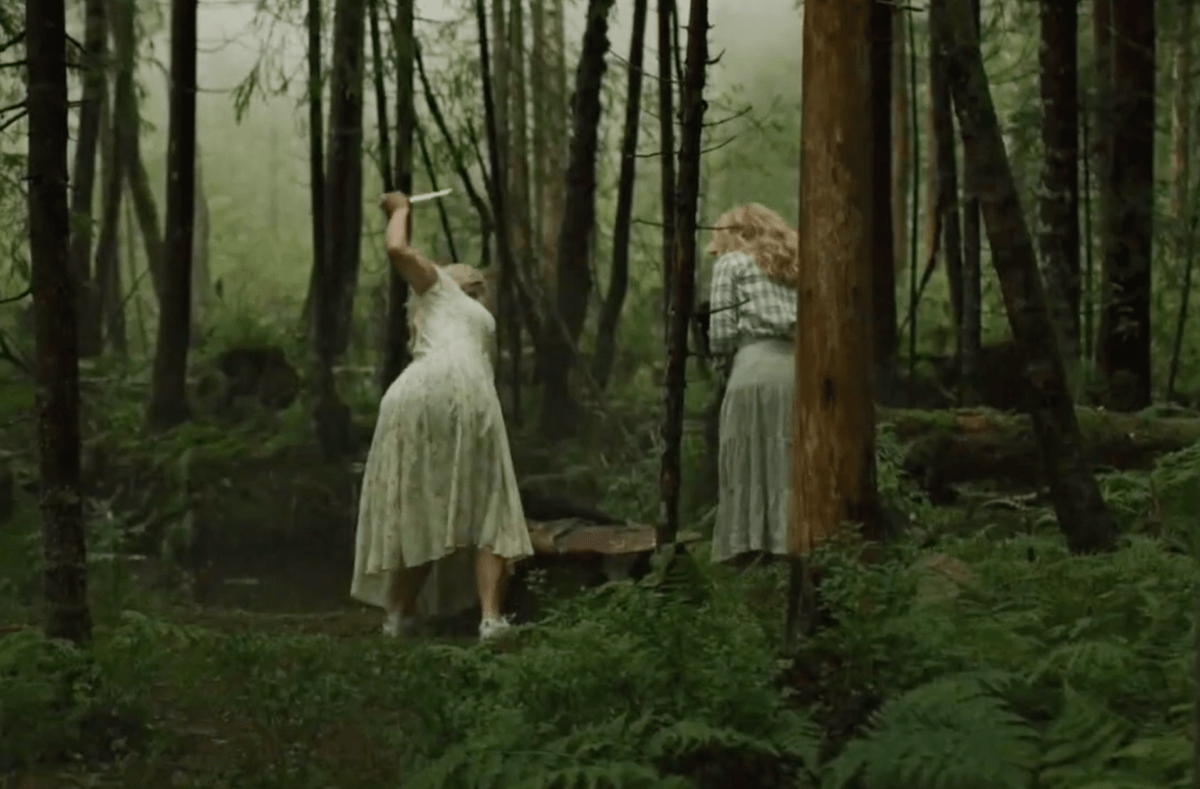 Lately, Norway seems to be having a boost in international production since the launch of its first national filming incentive. But since this incentive only has limited free find, it's mostly attracting co-production TV dramas and not big feature films. 'Bloodride' is another one of these TV shows that has been filmed in the scenic backdrop of the Scandinavian country.
There sure is something very unique about Nordic TV shows, especially the ones that come with a tinge of horror and dark humor. And what adds more heft to these is the chilling austere landscapes of the region that create the perfect atmosphere for dark shows. So it comes as no surprise that the filming location for 'Bloodride' is none other than the capital city of Norway.
Oslo, Norway
Situated on the southern coast, Oslo is the largest city of Norway and according to classic sagas, it was founded in the 11th century AD. The entire city is somewhat of a goldmine for travelers because of its breathtaking and natural beauty. From fjords to forests to archipelagos, Oslo has some of the most beautiful places in the world.
But more than that, Oslo is also known for having a rich culture that brims with ancient traditions and folklore. This makes it the perfect setup for a horror anthology series like 'Bloodride' that aims at being appealing to the local audience. In an interview, the director of the show, Geir Henning Hopland, claimed that something like 'Bloodride' has never been done before in Norway and that's what makes it a "fresh concept." According to him, watching 'Bloodride' will be like listening to six hit songs instead of an entire album.
One of the leading stars of the show, Benjamin Helstad, posted a picture from the sets of the series on his Instagram. You can check it out below:
Here's another picture posted by one of the members of the SFX teams of the series. From the looks of it, as the name suggests, 'Bloodride' is going to be extremely gory.
Here's another picture posted by Mona Grenne, who is one of the voice-over artists for the series:
Read More: Best Horror TV Shows