Revitalizing the experience of consumers, QVC makes shopping more than just a simple activity. The free-to-air television network features an array of programs directed and produced to help consumers find the right products. Several hosts and presenters put forth various hand-selected products that deliver comfort and luxury and fulfill necessities.
The shopping channel features an array of products such as apparel, home appliances, apparel, fashion, and home improvement items. Bob Bowersox was one of the hosts on the television network whose ability to connect with customers made him so popular. Years later, fans are curious to know his whereabouts. So, if you also want to know more about Bob, look no further because we've got all the answers right here!
Who is Bob Bowersox?
Honing his talent and abilities, Bob always had a thirst to excel at different skills. Even before he became a host, he had hoped to solidify his identity in different fields. As a young man, Bob had acted in local productions around Philadelphia and had hoped to break into the entertainment industry. However, all that changed when he saw an ad for a Host for QVC in the local paper. Bob appeared for the audition in 1986 to test his luck and abilities. Unexpectedly, this decision gave him the headstart he needed. Using his skills, Bob quickly became one of the primary hosts for the network.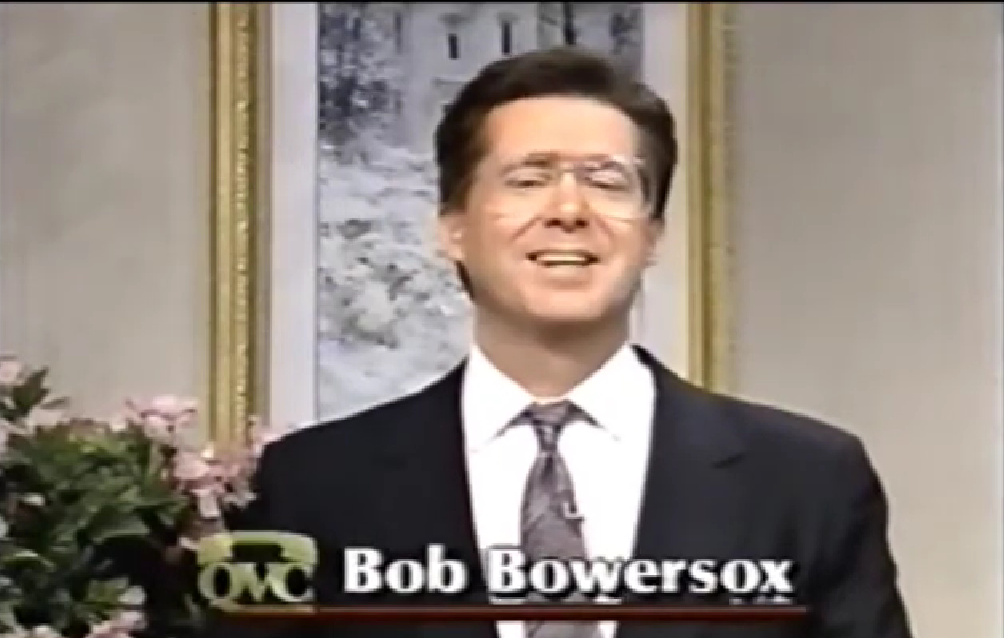 Within days, Bob had enthralled viewers by deciding to cook on television instead of sticking to pre-made food and dumping frozen food on pans. Fans swiftly noticed the TV star's qualities after he cooked his own food and tried his recipes on 'In the Kitchen with Bob.' Over time, he gained popularity for his clear-cut representation of products and knowledge of kitchen products and appliances. While Bob's expertise had earned him respect and recognition from many, things changed in 2008. The television personality announced his exit from the show, leaving fans wondering the reason for his departure. So, why did Bob Bowersox leave QVC?
Initially, Bob had reasoned that he had decided to step aside from the free-to-air television network to reignite his passion for acting and writing. During his time with the QVC network, he starred in 'A Perfect Murder,' and 'Burn After Reading.' Naturally, it made sense that the TV presenter hoped to find his abilities in entertainment and movies. It was later speculated that Bob did not intend to quit, and instead, the network reportedly forced him out of the job after they refused to renew his contract. Nevertheless, the television personality or the channel has not confirmed these rumors.
Where is Bob Bowersox Now?
With a career spanning decades, Bob was one of the very first hosts to cast his monopoly on television shopping. While his inquisitive knowledge about kitchen appliances and products had made him a fan favorite, he ultimately parted ways with the network in 2008. Despite having to open up a new chapter in his life after two decades, Bob has managed to climb to the top. The broadcaster took a plunge and decided to try his hand at artistic pursuits. Since then, Bob has explored his talent as a writer, producer, and actor.
Shortly after leaving television, the proud thespian and his wife, Melody Moore, moved to Key West, Florida. Here, Bob started discovering his love for writing once again. The TV personality rented a theatre in Key West and established his theatre company, titled Theatre XP. While he could get a headstart on his work in Florida, he ultimately relocated to Philadelphia after seeing the community ruined by cruise lines.
Bob has expanded his work exponentially in the dynamic theatrical buzz of Philadelphia. The TV star's theatre group has also participated in the Fringe Festival. Some of Bob's works include, 'Fresh Ink Shorts,' and 'Crossing the Veil.' The latter is based on his brother's experiences during their father's death. Besides, Bob's pervasive interests in subjects like shamanism and life beyond death helped him concoct a philosophically-driven play.
While Theatre XP has solidified its footing in the theatrical community of Philadelphia, Bob still looks forward to new challenges. He has even embraced an opportunity to return to television. Bob is also a published author and has penned, 'Image Imperfect.' In addition to his booming success in theatrical arts, he is working with NBC. When Bob is not engaged with work commitments or trying to dabble in something new, the former TV host likes to spend time with his family and loved ones. Naturally, we await all the milestones Bob will achieve in the future!