Amidst countless product choices, QVC introduces the materials that make shopping impossible to resist. The free-to-air television network and shopping channel offers an assortment of products ranging from home decor, kitchen products to even fashion. Enabling customers to choose easily, the hosts for the television network occupy an essential role. Lisa Robertson was one of the hosts on QVC whose engaging personality kept viewers on the hook. Years since she decided to leave the network, fans have been curious to know where the star is these days. So, if you also want to know more on the matter, look no further because we've got all the answers right here!
Who is Lisa Robertson?
Having been crowned Miss Tenessee in 1989, Lisa decided to expand her areas of focus and explore the horizons of her abilities. She kickstarted her career in 1991 in electronic retail at Shop At Home. Lisa was also the spokesperson for the Cultured Pearl Association of America and Japan and the spokesperson for the "Drug-Free Tennessee." After a short stint at VIA-TV for its retail Home Shopping channel, she decided to change paths. In 1994, she was hired to join QVC, leading to her groundbreaking success in retail shopping.
Lisa rose to prominence for bringing unprecedented viewers to the channel through her starking abilities. She skillfully excelled in selling and marketing products like fashion, cosmetics, apparel, jewelry, and accessories. For almost twenty years, Lisa highlighted the intricacies of products and brought in viewers and buyers for the shopping channel. Not just this, she has also made appearances on 'Project Runway All Stars,' and 'RuPaul's Drag Race.'
In 2014, the TV host quit QVC and embarked on another chapter of her life. So, why did Lisa Robertson leave QVC? While her meteoric success changed the shopping experience for countless viewers, it also accrued a lot of unwanted attention for her. From having to bear the intensity of stalkers to realizing that she could no longer offer anything new in the space, Lisa decided to walk away from the network. Moreover, things continued to build to a point where her safety was compromised.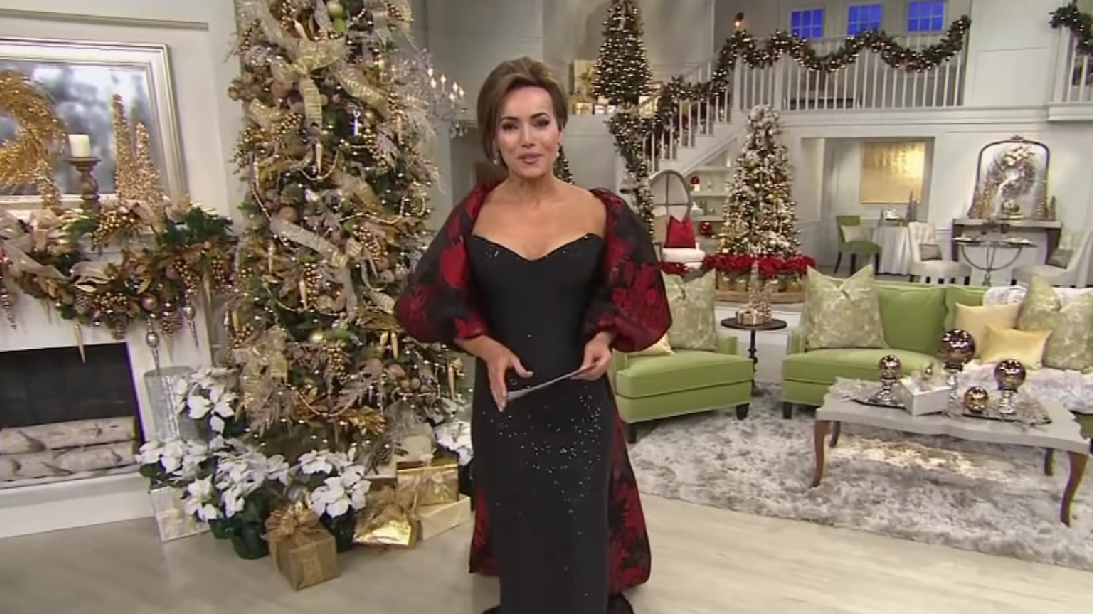 In 2004, Peter Ferreira was charged with stalking the QVC personality and sentenced to 132 days in Chester County (Pa.) Prison and three years on probation. It was reported that the convict had been stalking Lisa for 12 years and had even followed her to her house. Not just this, she was even followed into a movie theatre where the accused could smell the popcorn she was eating.
While Peter Ferreira was just one of the persons charged and convicted for the issue, the former Miss Tennesse's life had been rife with these issues following her rise on the network. The problems had culminated to the point where Lisa would lock herself in her house and check her alarms constantly. Naturally, after years of struggle and issues arising from the matter, she made the decision to begin a journey elsewhere.
Where is Lisa Robertson Now?
Having exited the QVC television network, Lisa began doing other things, just as she intended. With a penchant for selling and an eye for detail, she has continued using her talents to expand her career further. At 57, the TV personality successfully incorporated her skills to further her business. Shortly after exiting television, Lisa established her own website selling various hand-picked luxurious items. From selling jewelry to fashion accessories, she uses her skills in front of the camera to depict the product of value.
In addition to her blog and online store, Lisa offers cruise and travel packages for fans in exotic vacation spots like Alaska and Spain. Besides, the former QVC host is a skilled cook and often posts her recipes and cooking videos online. Fans can also see Lisa conducting live streams on Facebook as she tries the latest recipes. On top of it, she helms a fashion line under her parent company. Acronymned G.I.L.I, Got it Love It features clothing items Lisa had first introduced on 'The Lisa Robertson Show.'
When Lisa isn't working, she likes to unwind and take things slowly. After years of hard work and consistent toil, she hopes to focus on her personal life as well. The star recently tied the knot with Jeffrey Lawrence and enjoys the newfound joy of matrimony with her husband. The couple even attended the wedding of Jeffrey's daughter Samantha recently.
When the duo isn't focused on work and other responsibilities, they like to embark on new adventures. After almost a decade since she first left QVC, Lisa has continued to create progress and grow personally and professionally. Naturally, we await all the milestones the TV star will achieve in the future!
Read More: Dan Wheeler: Where is Former QVC Host Now?