Home improvement shows can be for the ones who own big exotic lavish houses and also for ones who don't own one at all. For people who already own a decent home, home improvement shows can act as guides for further improvement of the place from the inside and outside as well. But for those who do not own a decent home (mostly millennials), can always binge on home improvement shows because we all certainly enjoy fantasizing about something that is straight out of our dreams.
But most of all, home improvement shows are perfect for those who have been procrastinating the renovation of their own home since ages or are in the middle of designing project or outline for their own homes. These shows will give you the right amount of motivation to rip apart those walls, map out a blueprint and then put it all back together in a much better way. So if you're feeling ambitious today and just need a slight push to make some of your major fixes, you have arrived at the right place. Here's the list of really good home improvement shows on Netflix that are available to stream right now.
11. Stay Here (2018)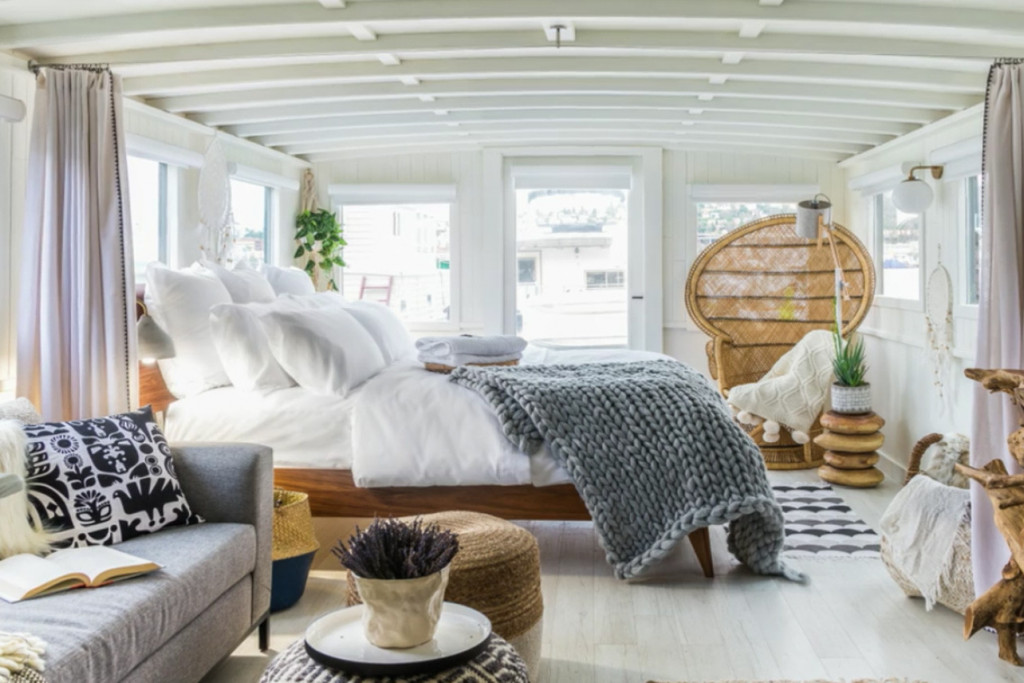 Renting out homes from homeowners for a temporary period of time is becoming quite a popular trend all over the world. Even websites like Airbnb provide an online platform for this business. But to compete in this renting business, homeowners have to now provide something that makes their home stand out from the others and manages to lure travelers into renting their place. Interior Designer Genevieve Gorder and real estate agent Peter Lorimer, both experts in their field, explore such rentals and help them turn these homes into full-throttle money making business. The only flaw with this show is that after renovating, they never revisit the place to check the outcome of the renovation, but otherwise, it's a great show and might even give you some ideas for your own home.
10. The Great Interior Design Challenge (2014)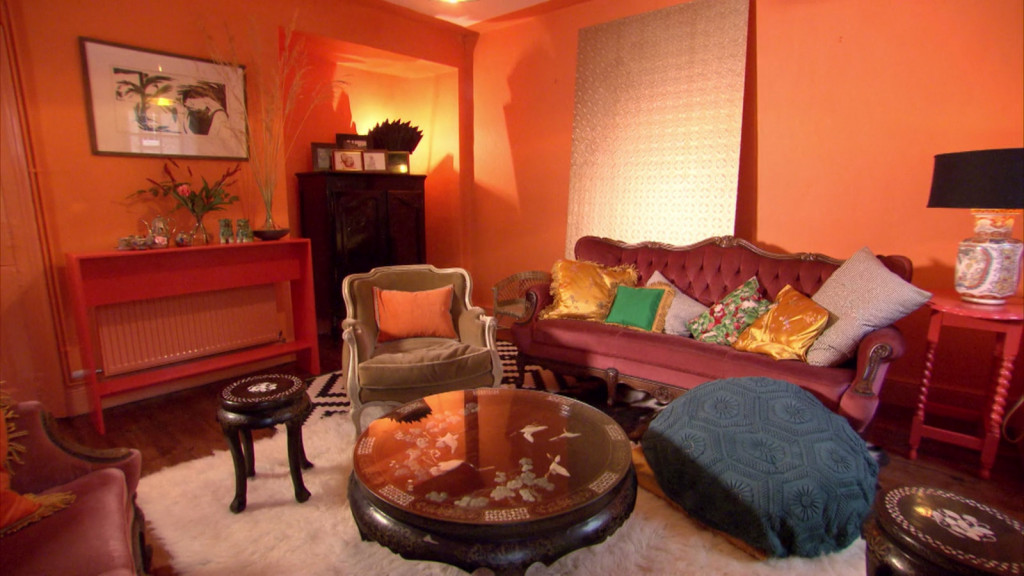 This show is more of a competition that will give you an insight into the perception of three different amateur interior designers who are each set loose into 3 different homes and are asked to break out their creativity all over the place. Their work is then judged by professional judges who then choose one winner out of the three, making them eligible for the next round. This show is really enjoyable and entertaining. Once you start watching it, you will surely end up bingeing at least one whole season. The hosts of the show can get a little annoying at times but that's the only downside to this great time-killing show.
9. Grand Designs (1999)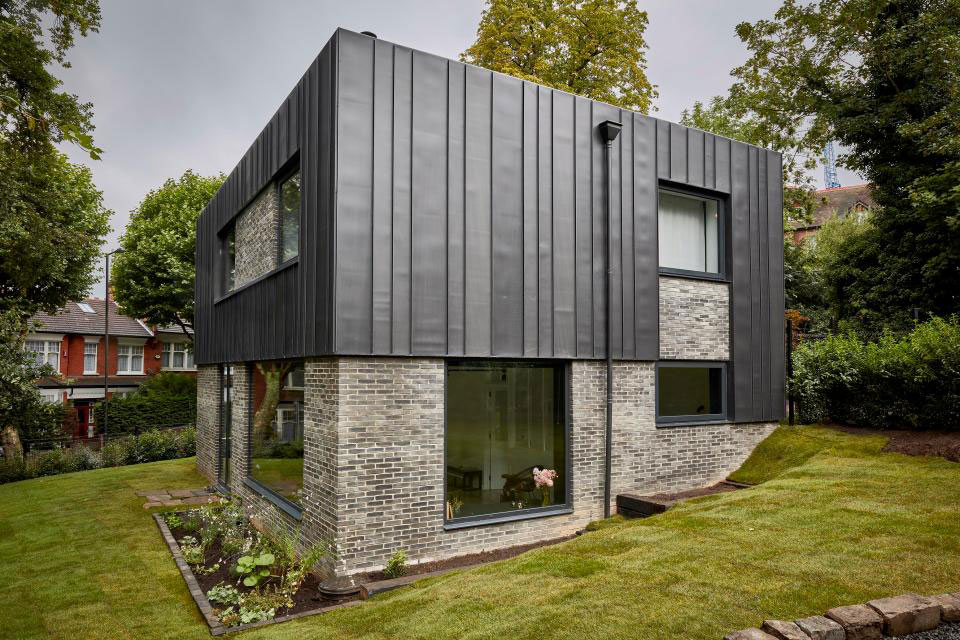 This show follows the journey of people who have grand designs in their minds for building a new home. Now some of these homes may too advanced for you as a viewer but the problems these people deal with while they build these houses from the scratch can be a great learning experience for anyone viewing the show. The show also sheds light on other aspects of designing the home including energy efficiency, sustainability and optimum utilization of space apart from the external aesthetics of the homes. And at the end of the day, it's really inspiring to see the happy faces of people who successfully build these grand homes and then look back to embrace their grind.
8. Instant Hotel (2018)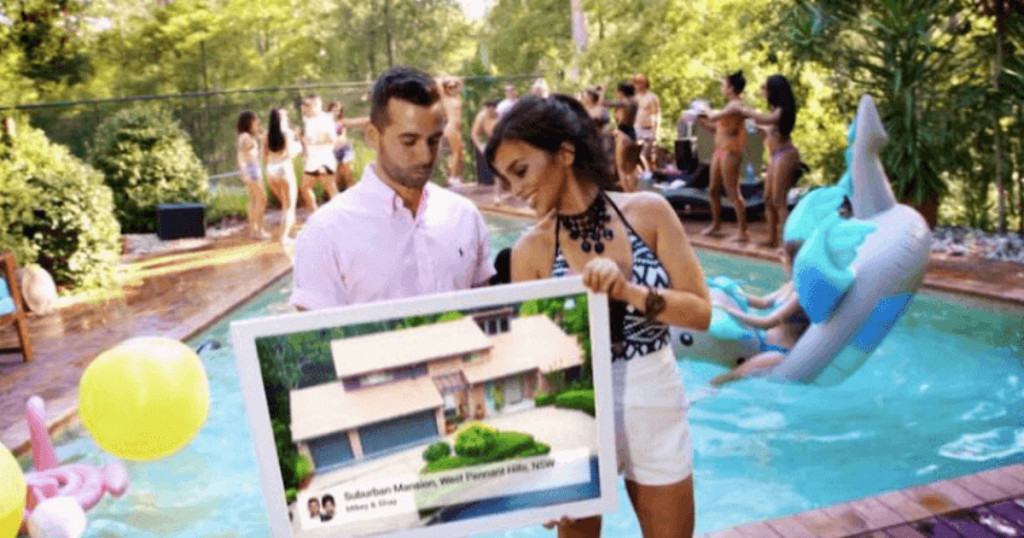 This reality series follows the lives of people who have their own independent homes and are asked to transform them according to their own taste. The twist in this one is that there are no judges. Each of these homeowners is asked to judge each other and that's how the final winner is decided, who gets a grand prize. This show is fun to watch and looking at so many different homes helps you gain a very diverse perspective to come up with your own ideas; but the scoring system in the show is really flawed and needs to change and the drama needs to be toned down a little.
7. Tidying up With Marie Kondo (2019)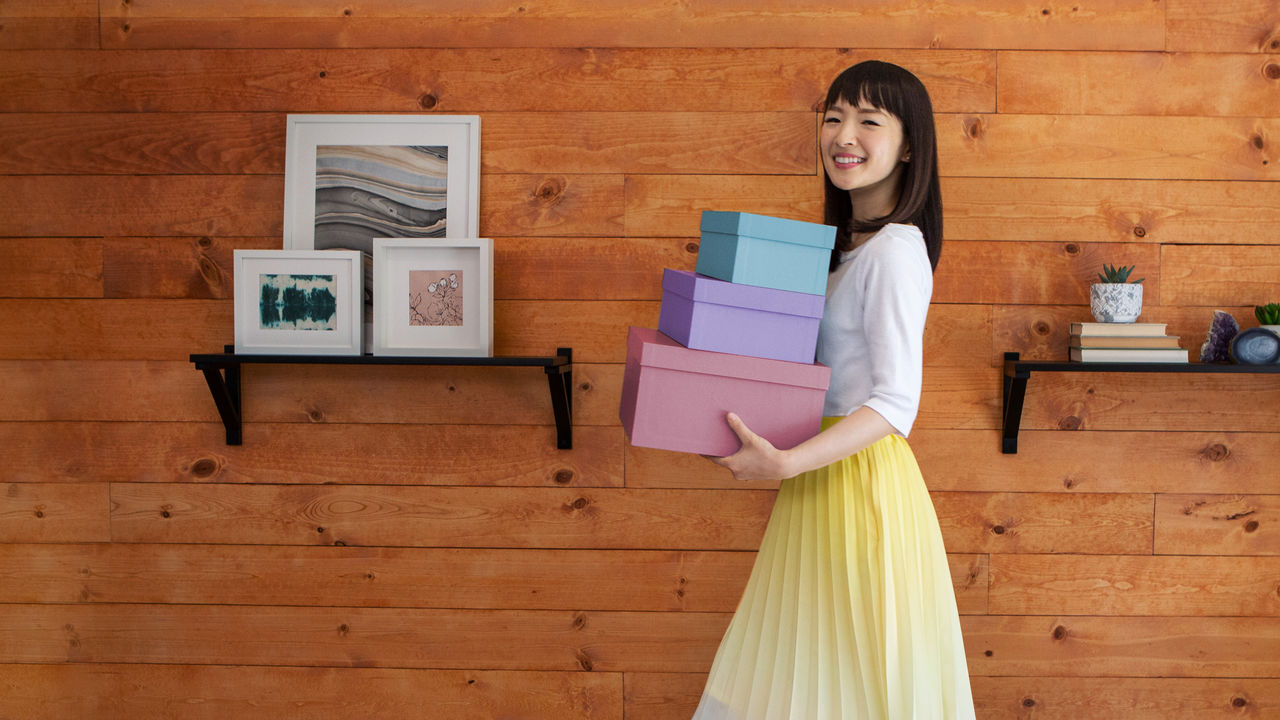 This one is more about minimalism than adding more features to your home. Our busy lives make us forget that our need is much lesser than what we try to hoard over time. This hoarding soon starts to become this cluttered mess that just lies around having no use. In this show, organizing consultant, Marie Condo helps you organize your stuff in simple ways and also helps you get rid of things that you may not need. This series has a lot of learnings for you and if you start applying what you learn from this, you will find your own home clearing out for good. And decluttering your home will not just clear things from the outside, but you'll also feel free and relaxed from the inside as well.
6. The World's Most Extraordinary Homes (2017)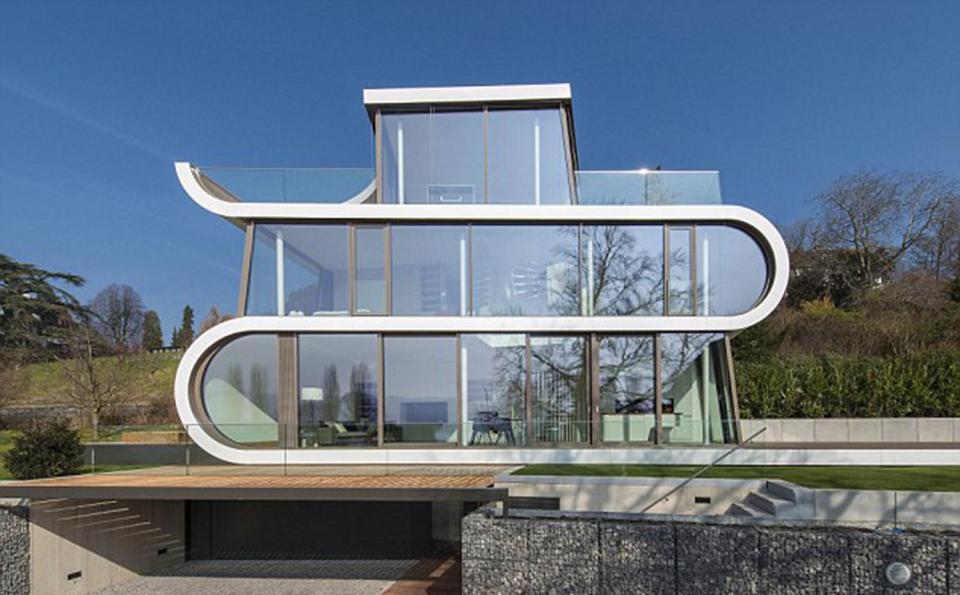 This show follows the journey of award-winning architect Piers Taylor and actress Caroline Quentin who discover the most breathtakingly beautiful homes that are built extraordinarily. The couple travels to every distant location where there is a possibility of finding an extraordinary home. They visit places all over the world including Norway, Paris, Sweden, New Zealand and also a ship inspired home in Canada. These grand houses may certainly be out of our reach but it's really entertaining to watch the creative designs of these man-made marvels and hope that maybe someday, we'll wake up in one of these grand mansions.
5. Grand Designs Australia (2010)
Each episode of this show tells a new story of people who want to build a new home from the ground. The host of the show visits these people and captures them turning their dream designs into a wonderful reality. Some homes may have really complex designs but there's a lot of learning in this show along the way even with the most basic stuff. Finding new people to be featured on the show may not have been much of a daunting task for the makers because, with this growing population, new homes are made pretty much every day. The host in this one does a great job wrapping your head around people's ideas and designs of their new homes. The show is great and the original makers of 'Original Homes' must be really proud of this Australian version.
4. Amazing Interiors (2018)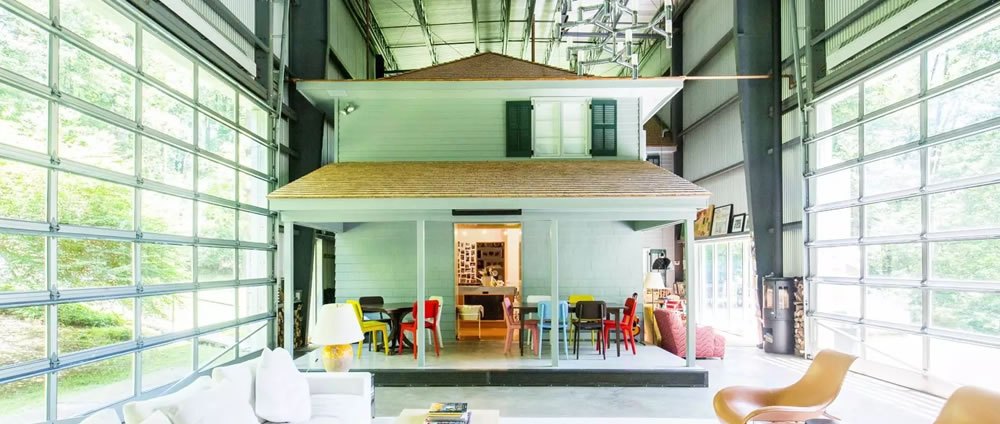 Be careful before judging the homes in this one from the outside because they may seem very ordinary from the exterior look of it, but what's inside these homes will make your jaw drop all the way down. This shows features homes of ordinary people who turned their homes into extraordinarily designed masterpieces that have been designed around themes the owners are passionate about. Some homes have sports-themed interiors while some have science fiction inspired museums inside them. This show will surely inspire to experiment with your home and build your interiors around a theme that interests you.
Read More: Best Teen Shows on Netflix
3. Big Dreams Small Spaces (2014)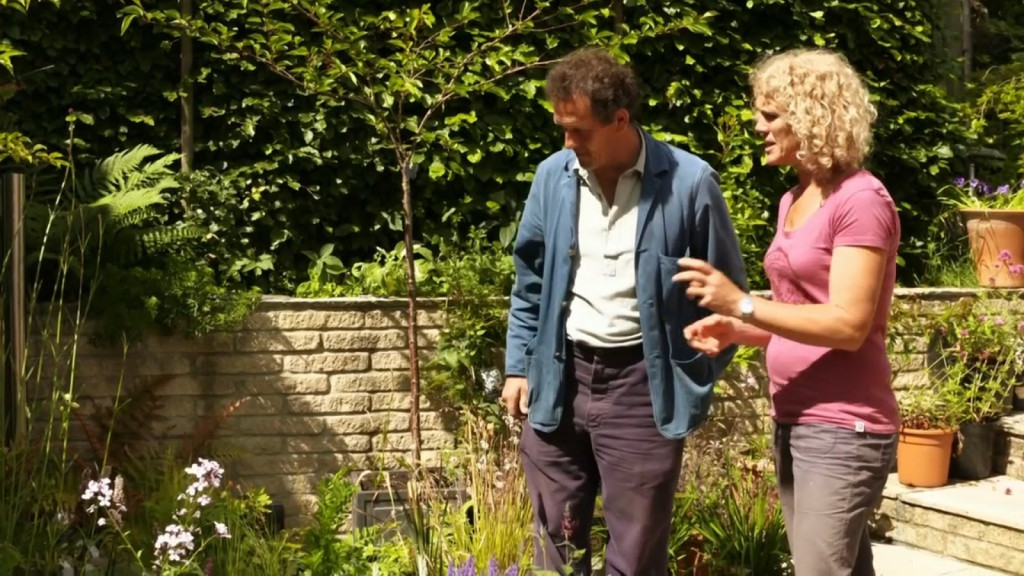 'Big Dreams Small Spaces' is for all the passionate amateur gardeners out there who appreciate this art. In this show, a Horticulturist named Monty Don visits amateur people who have ordinary gardens and helps them create a garden that goes beyond their imagination. If you are looking for ideas for your own garden, then sit down with a pencil and paper while watching this one because it sure will give you loads and loads of ideas for your own garden.
Read More: Best Medical Shows on Netflix
2. Homes By the Sea (2014)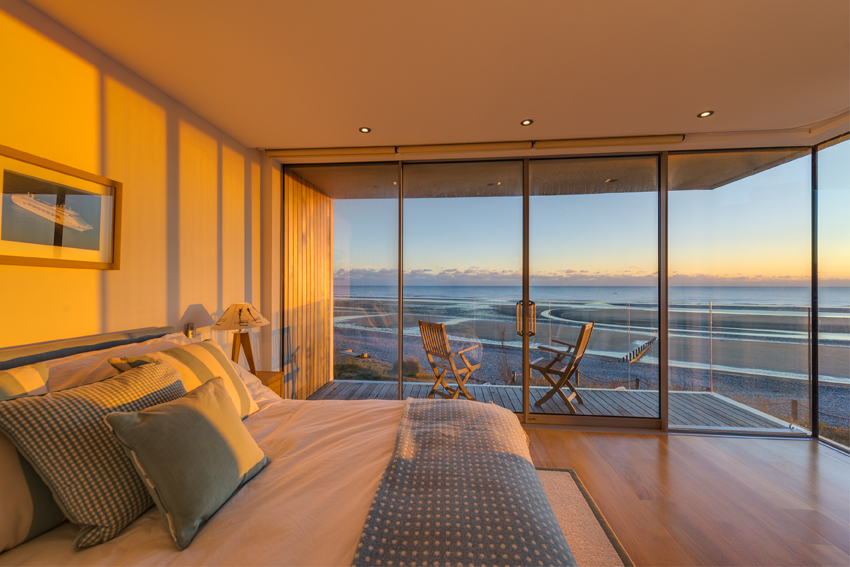 At least once in our lives, we have dreamed of owning a house by the sea, on a beach, far, far away from the noise of the world where the only thing you can hear is the swift breeze over the ocean and the sound of waves crashing against the shore. This show can temporarily give you those "by those ocean" feels as you embark on a journey with show host Charlie Luxton, an architect who goes looking for the best homes all across the British Coastline. You'll also learn that living by the sea has its own set of advantages and disadvantages and these homes have to designed in such a way that they are able to sustain by the sea for long periods of time.
1. Escape to the Continent (2014)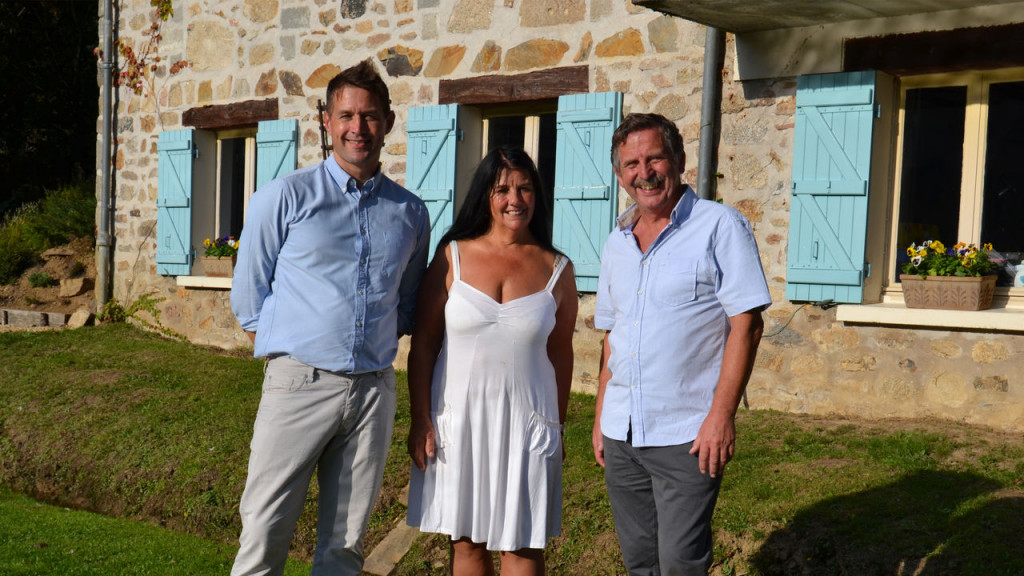 This wonderfully hosted show features prospective buyers who are taken on a journey all over the country by the presenters to look for places that are far away from the city. The buyers in this show seek a peaceful retreat where they can relax. 'Escape to the Continent' not only shows you new homes but also takes you on a journey through a country you probably don't know much about. So just sit back on your armchair and enjoy this beautiful journey that'll make you want to jump right through your screen and escape into these peaceful home retreats that are located far away from the noisy crowd.
Read More: Best Crime Shows on Netflix