Aiding consumers in finding the right product and enhancing their shopping journey, the television network QVC presents an array of handpicked choices for customers. The selected items can range from fashion, decor to apparel and accessories. The free-to-air television network features a variety of luxurious items that enable home buyers to enhance their shopping experiences.
Several hosts lead a variety of segments and help consumers find what they're looking for. Dan Wheeler was one of the hosts for the QVC network who kept the viewers engaged and interested. Fans have been curious to know his whereabouts for years since he left the channel. So, if you also want to know more on the matter, look no further because we've got all the answers right here!
Who is Dan Wheeler?
Geared with the right background in broadcast communications, Dan's journey with media began in the early '70s when he started working for WWOG-FM Radio in Boca Raton, Florida. Only 19 at the time, he mapped his journey to success after graduating from Evangel College in Springfield, Missouri. By the late '80s, Dan had garnered experience in television, on-air sportscasting, news direction, and production. He moved to Chicago in 1978 and started working for WCFC-TV, Channel 38, a Christian television station.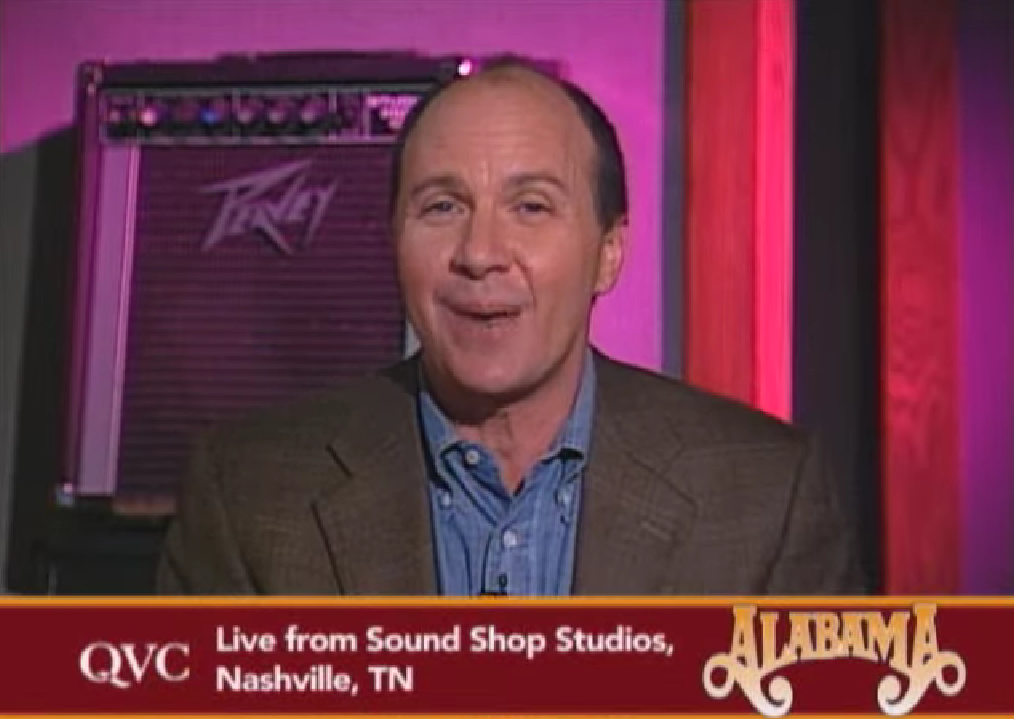 Here, Dan managed to climb through the ranks and ended up becoming the Senior Producer. Not only did he refine his skills to produce content, but he also ended up winning several local Emmy award nominations. Finally, in 1991, after working through several posts and ranks, Dan took the reigns at QVC as Host. While he had hoped to last three years at the television network, fate had other things in store for him.
Ultimately, Dan gained renown far and wide and clocked billions in sales and advertising. However, nearly thirty years into his position at the network, the TV personality decided to step away from the post and go into retirement. So, why did Dan Wheeler leave QVC? The decision came after his wife, Beth Wheeler, passed away due to cancer.
Beth was initially diagnosed with Stage IV Endometrial Cancer in 2012. While the prognosis had shaken the entire family, Dan's wife did not relent to her circumstances. Instead, she fought a long battle against the disease. Ultimately, Beth decided to forego treatment in October 2015 and passed away on October 30, 2015. Following the incredible loss, Dan chose to hang the robes and pursue another path. Finally, in 2017, the star also decided to quit QVC.
Where is Dan Wheeler Now?
With almost three decades of experience in front of the cameras, Dan Wheeler decided to answer another calling in his life. Having sustained the heartbreaking loss of his wife, the television personality subsequently found himself gravitating toward another mission. While his wife's cancer diagnosis and eventual passing set the foundation for Dan's next phase, he realized that his true calling lies in creating something meaningful and aligned with his faith. Subsequently, the television personality established Fearless Faith Ministries with his two friends to create something meaningful and honor his wife's legacy.
Dan partnered with his old college roommate Terry Steen and another Evangel named Brian Roland in 2016 to establish Fearless Faith Ministries. Since his exit from the network, he has also become an author. The former TV host penned 'Hurricane of Love: My Journey with Beth Wheeler' to honor his wife's legacy.
The book also details his gospel efforts in the Islands of the Pacific. Dan is now operating the 'Finish Strong with Fearless Faith' podcast along with other ministry members. One can even find a range of products on the Fearless Faith Ministries website. Since the organization is nonprofit, readers, listeners, and viewers can find items for donation instead of sale.
Based in Florida, Dan continues to highlight the essence of the Christian faith through his work. He has since remarried and enjoys spending time with his wife, Pam. While the two continue to help others through faith, Dan's partners in the journey also include Brian and Terry. Together, these individuals help issue the same call for action.
When he's not engaged with responsibilities, Dan likes to spend time with his children, grandchildren, and friends. Having realized the true vitality of family and loved ones, he tries to take out more time for his loved ones. So, even though the television personality decided to leave behind a glorious career, it is clear that he has embarked on an equally incandescent journey!