In the first episode of 'BOFURI: I Don't Want to Get Hurt, so I'll Max Out My Defense' season 2 titled 'Maxing Defense and Christmas.' the show follows Maple and her companions as they successfully make their way to the Level 4 of the game. After arriving there, she gets to know an unexpected side of Mii while Frederica and Sally engage in another duel. With the Christmas season about to come, the game's sixth event is held in which Maple works with an unexpected ally to fight the monsters. Here's everything you need to know about the ending of 'BOFURI: I Don't Want to Get Hurt, so I'll Max Out My Defense' season 2 episode 1. SPOILERS AHEAD!
Bofuri Season 2 Episode 1 Recap
After Maple and Sally realize that a fourth level has been added to the game, they immediately return to the game world. They finish off the third-level boss which sends them to the new level which looks like a Japanese-themed area. Maple and her companions soon start exploring the new level to gather more information. As Sally is busy doing the same, she suddenly comes across Frederica, who challenges her to another duel. Sally shows no hesitation in going against her again.
The two fight hard and at one point Frederica hits her enemy with a direct attack after which she starts celebrating her victory. Her happiness is unfortunately short-lived as Sally suddenly attacks her from the back and ends the battle. Meanwhile, Maple learns about Mii's cute side that she has been hiding while leading others through the in-game adventures. This gives the two a chance to get more acquainted with one another and become better friends. Interestingly, Kasumi somehow comes across a new sword which she gets to use immediately afterward.
Bofuri Season 2 Episode 1 Ending: What is the Purple Phantom Blade?
After Kasumi gains a new sword, she soon gets an opportunity to use it against a monster which in her words has a lot of health. Therefore, she decides to use the sword she just obtained but realizes that it drastically changes her appearance. The battle is not a long one as the initial attack itself exposes the monster's defense. Once it falls on the ground, a new technique named Purple Phantom Blade finishes it off.
Unfortunately, she soon realizes that after using it, her appearance changes drastically and she becomes childlike for a few minutes. However, the Purple Phantom Blade is still a very powerful technique. It pushes the Bewitched Sword to its limits and draws out its true potential. After a barrage of strikes hit the enemy, the Purple Phantom Blade finishes the battle by piercing it with ten swords at the same time.
How Does Maple Complete the Game's Sixth Event? What Does She Plan to Do After the Challenge?
Soon afterward it is publicly announced that the game's sixth event is about to be held soon. With Christmas as the theme, many rare materials are dispersed all over the event field. The event will last two in-game days and the participants will have to accomplish their tasks within this time period. As soon as the event kicks off, Maple suddenly finds herself in a jungle where monsters are near her. After deploying ornaments within a few seconds, she easily manages to unleash a counter-attack that kills most of the monsters near her.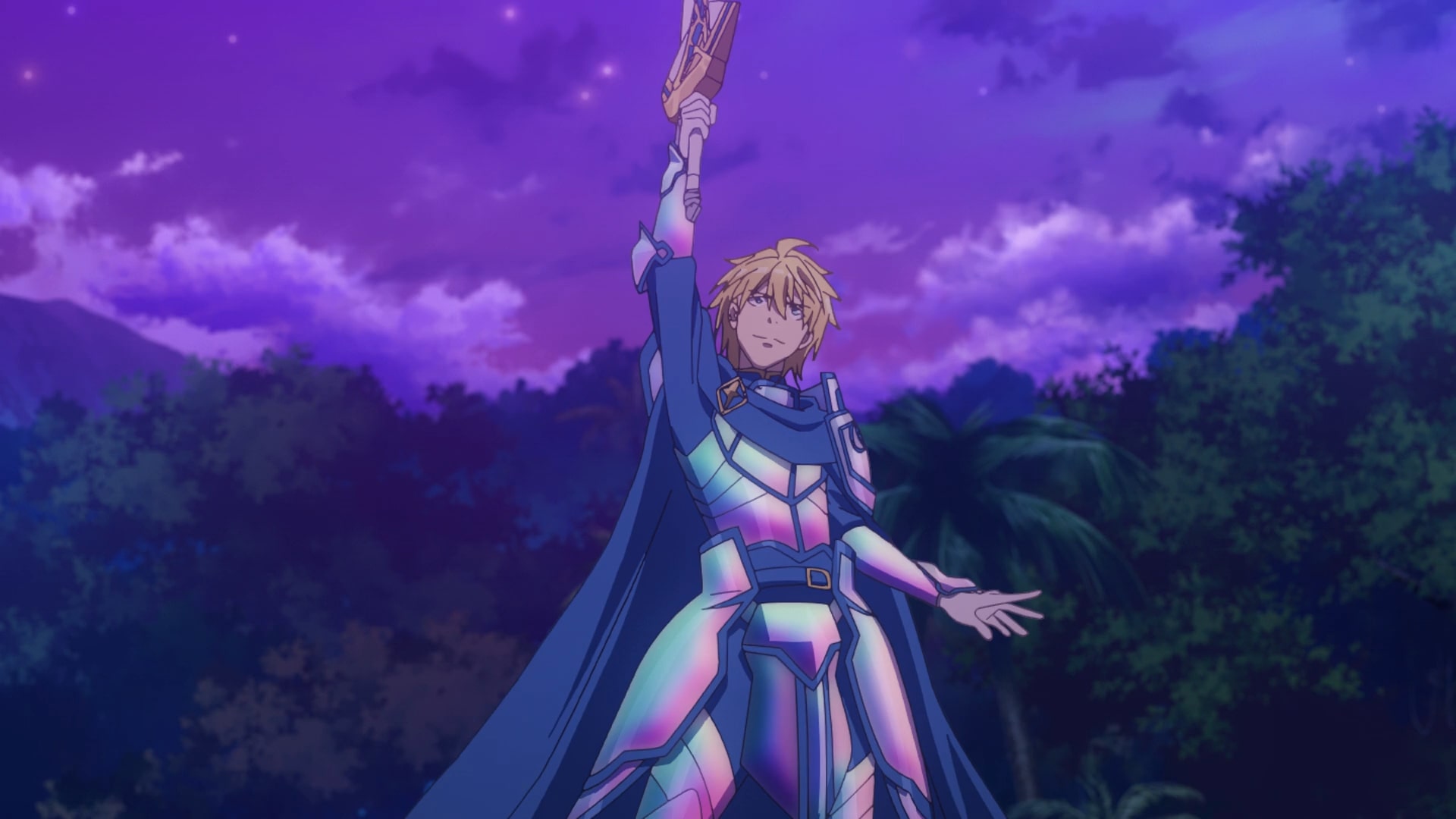 However, as she is exploring the area, she comes across Payne who is also busy clearing the event. The duo recalls their recent confrontation and decides to work together. This worries the games' admins and others since the pairing gives the two of them an unfair advantage as they are virtually impossible to defeat. While they realize that Maple has managed to outsmart them, they can't really do much as any changes will have drastic consequences. Meanwhile, Maple and Payne are surrounded by a horde of monsters that unleash relentless attacks on them.
Initially the former takes the initiative and manages to defeat most of them on her own. But soon the dynamics of the confrontation changed. When they were attacked from above, Payne quickly took responsibility and even managed to take Maple out of a tough spot. The duo did well and after the event was over, Maple decided that the two teams celebrate Christmas together. When everyone opened their gifts, they were surprised to suddenly change into Christmas-themed costumes. The two groups then enjoyed the festival together having found reasons to trust each other more.
Read More: Is Bofuri Season 2 on Netflix, Hulu, Crunchyroll, or Funimation?