The internet squarely has two sorts of compulsive readers, and the same also stands to be true for anybody stumbling upon this link. For the first type, I am just going to spare you the trouble and let you know that 'BoJack Horseman' season 6 part 2 will be returning soon enough. For the second type, there is much reading to do as we try to scoop out theories and lay out everything that we know about the acclaimed Netflix series.
'BoJack Horseman' has been one bumpy ride; one that was long-winded too until reaching a certain crossroads. It is this crossroads, somewhere between the final segments of season 1 and the middle segments of the second season, that the show began its pursuit into true greatness, culminating into the all winning, all trumping fifth season, unequivocally its best to date. The numbers would further my claim too: the fifth season of this critics' favourite sadcom has a staggering 100% on Rotten Tomatoes.
However, we all know that a majority of the reason why BoJack got renewed for a sixth season within no time after the fifth season aired in its entirety on Netflix is the viewership. Starting with its third season, the story of the depressed anthropomorphic horse struggling with a drug addiction and coping with the remnants of his glory days from being the star of a 90s sitcom has had an ever-increasing and loyal fan-base, and the numbers reflect that.
However, for a reason still unknown Netflix decided to pull the plug on the show. More on this in the next section. Irrespective of whether we will get to see any more of the show or not, it remains one of the greatest animation ever put on television.
BoJack Horseman Season 6 Part 2 Release Date: When Will it Premiere?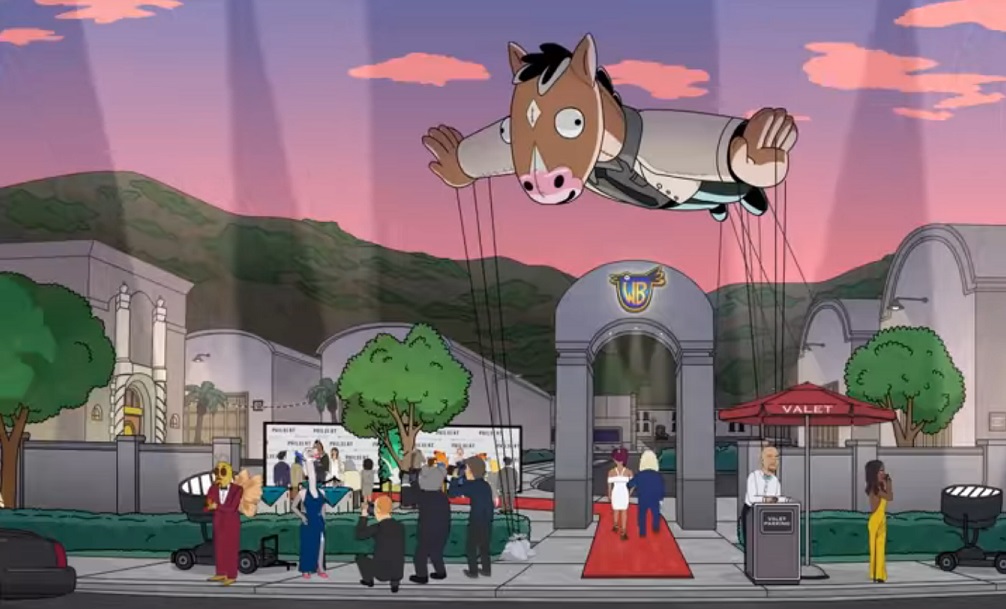 'BoJack Horseman' season 6 premiered on Netflix on October 25, 2019. For those who don't know the sixth season has been split into two parts. 'BoJack Horseman' season 6 part 2 will come out on January 31, 2020.
As we mentioned in the introduction, the show was inexplicably canceled by Netflix. Voice actor Aaron Paul alluded to this fact when he tweeted the following:
We had a wonderful time making Bojack. Couldn't be more proud. Fell in love with these characters just like everyone else did but sadly Netflix thought it was time to close the curtains and so here we are. They gave us a home for 6 beautiful years. Nothing we could do about it.

— Aaron Paul (@aaronpaul_8) September 27, 2019
Even though the show officially stands cancelled, there's a good chance that it will be revived or rebooted in a few years time. Shows like Bojack Horseman don't die a silent death. Fans won't let it happen. So, if you are one of those fans, let Netflix know about your frustration.
BoJack Horseman Recap:
There is no denying that even for a show that is primarily pitched as a comedy, darkness is quite an alluring and intriguing pull for certain audiences, also being something that has inadvertently become this show's trademark. Season 5 plunged deep into that darkness, singularly establishing this season as the bleakest of them all, and in its expert dabbling of those themes is where BoJack earned most of his rave from.
Season 5 begins with BoJack starring in a new series, 'Philbert', with the character eerily embodying BoJack's darkness on more than one instance, even mirroring some of his toxic traits. The primary arc of the show is BoJack dealing with spiralling deep into the role and losing his grip on reality as his addiction grows out-of-bounds. Meanwhile, Diane Nguyen finds ways to deal with her tough divorce from Mr. Peanutbutter, who already found new love this season and ended up proposing to her by the finale. Todd too tries to come to terms with his asexual relationship, landing a short-lived role at a production company.
Princess Carolyn who serves as a producer for BoJack's show ends up running into an old flame, and by the end of the series, finally adopts a baby. The series highlight, also its darkest moment yet, a point of no return for BoJack is when he completely loses his grip on reality following withdrawals and ends up choking his co-star and girlfriend, Gina. The season ends with Diane dropping BoJack voluntarily off at Rehab, as BoJack finally recognises his need for help.
BoJack Horseman Season 6 Cast: Who is in it?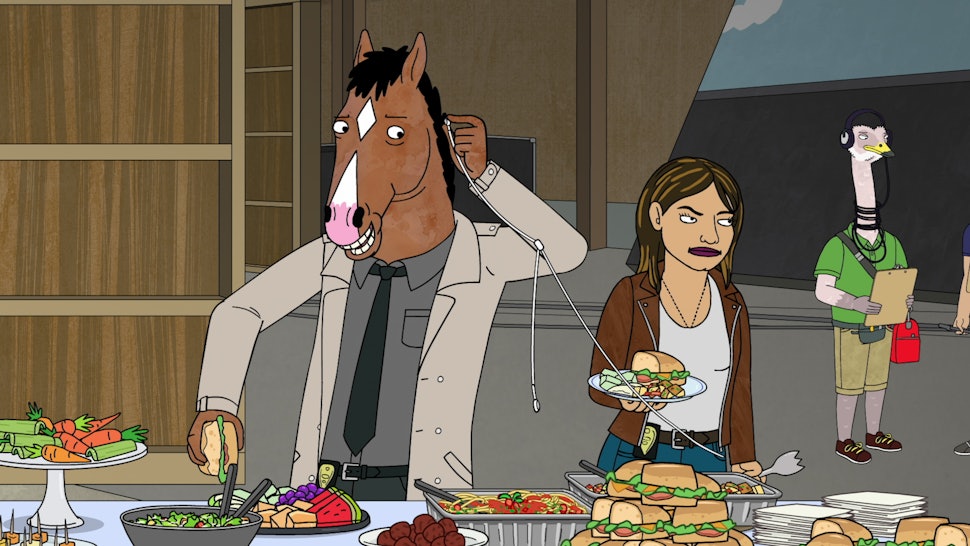 BoJack's cast has been impressively growing each season, with bigger names getting attached to the cast every year. The biggest addition this year, undoubtedly, was the voice of Rami Malek as Flip McVicker. While he was pivotal to the proceedings of season 5, over the past year, he ended up gaining global stardom, not to forget, an Oscar too, for 'Bohemian Rhapsody'. It would be noble of him to return this season, but I'd understand him not doing so too, as he braces for an increasingly busy film career, well, unless he was under contract.
The star of the show, Will Arnett, an exceptionally gifted comic and voice actor, will definitely be returning in the titular role, along with other series regulars reprising their previous roles, including Alison Brie as Diane Nguyen, Amy Sedaris as Princess Carolyn, Paul F. Tompkins as Mr. Peanutbutter and Aaron Paul as Todd Chavez. Stephanie Beatriz as Gina Castador and Hong Chau as Pickles will most likely be returning too, given how instrumental they were to the arcs in season 5 and part 1 of season 6.
BoJack Horseman Trailer:
While we wait for part 2, here's the trailer of part 1 of season 6.
Read More: Best Original Shows on Netflix