'13 Boldest Bollywood Actresses of All Time' is a title that if it shows in my feed, I wouldn't particularly read it. Although, I'm more than glad to write it because that's where I see a little ray of hope. I expect skin show, and only skin show out of articles with the phrase 'bold actresses' in it. But, that isn't a misconception, it is something my conditioning has ingrained in me. My education though, helped me get rid of the idea, and that is a pleasant and welcome epiphany.
Before being a writer here at 'The Cinemaholic', I was an audience. I still am, because I consider people here to have an understanding of and love for cinema. So, I'm going to do what's expected of me and not provide you with the pleasure of skin show because 'bold' in norm-driven social construct means just that; we'll talk about women who've actually been courageous in their existence in an industry that could only demean them for having both a voice and a vagina in one body.
I wouldn't be surprised if you expect casual sexism out of this article, but I'd request you to close this tab if you expect so because you have a feminist penning it down, I'm not a raging one though. I'll make you understand concepts, even if it annoys me to death.
I chose to write this article because it is about women in Bollywood and that is a really interesting angle, since there hasn't been plenty of them we're going to remember as being other than just a pretty face. I'm going to make sure, that at least we try, collectively as a society to appreciate talented humans without compartmentalizing gender. That's enough for the outburst that my empathy and compassion demand of me, let's get to the list of boldest actress of all time.
13. Anushka Sharma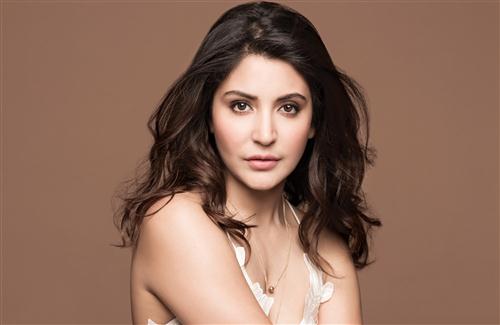 A Yash Raj discovery, who has the tag of being the woman who has worked with all the 'Khans' is what we're supposedly told to see her as. What I see is, an army brat who stumbled into something that she's good at but was alien to the idea of living in it. If it wasn't for NH10, her earnest interviews, an Anurag Kashyap movie which got enough flak for a lifetime and her decision to turn producer…I wouldn't have included her in this list. I didn't particularly like her when she debuted, but 'Band Baaja Baarat' is my favorite mainstream movie and I love what she's been doing with her career lately.
12. Rani Mukherjee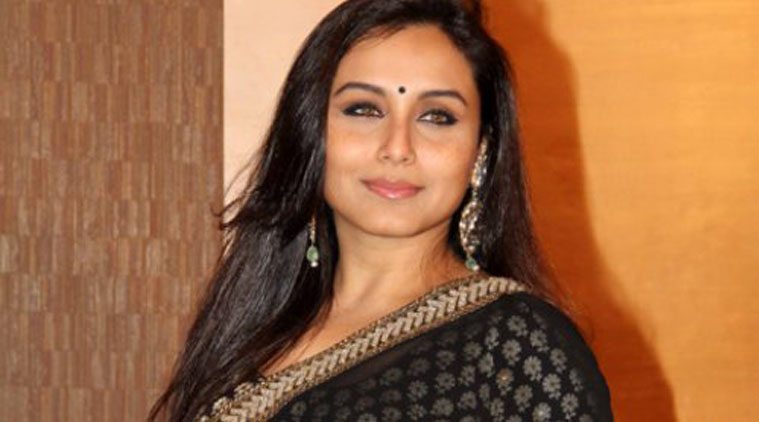 Although her career has been all commercial and flowery, she has managed to stand out. I'm disappointed that we don't see much of her now, now that she is married to a big chunk of the movie mafia. However, of whatever we have seen, she has made sense of it. Growing up, I really liked Rani Mukherjee. I don't know if it is because people told me I looked like her, or just because she added the charm to her characters even when all she was a male actor's trophy love interest. I can't quite comprehend why, but it feels just right to put her here on this list.
11. Huma Qureshi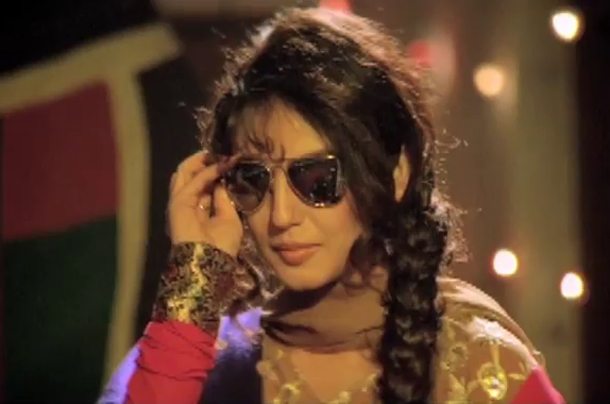 I don't feel the need to explain why or how she is a bold actress, because it seems obvious in my head. Be it her character in Wasseypur, Dedh Ishqiya or in Badlapur, such well-written parts need actors like Huma. When someone writes a character that lives among us, faces the same insecurities and deals with the same conflicts…more often than not, she fits that part beautifully.
10. Tabu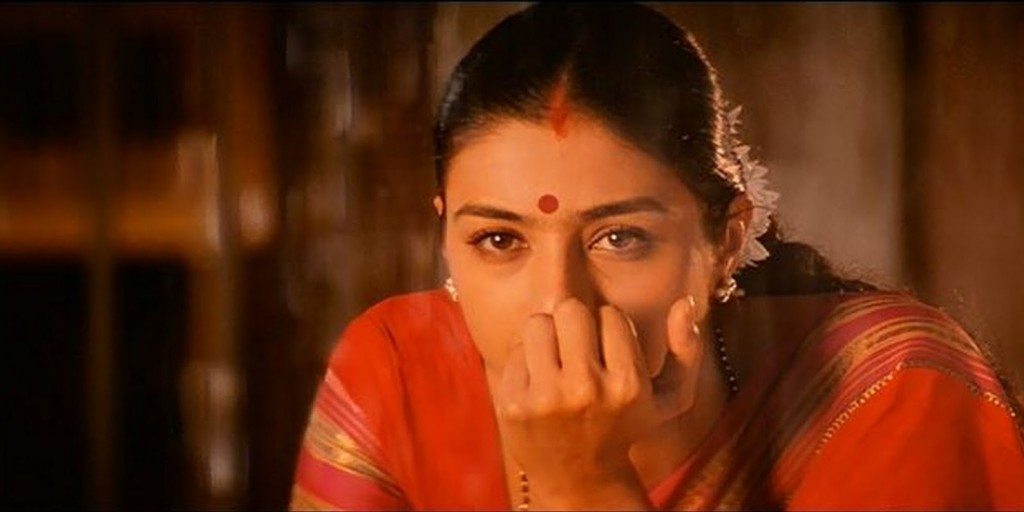 It excites me when I can't put numbers against names because it is so tough to rate people on the basis of art they've created, I would never put Tabu on number 11 but that is how amazing the ladies on this list are, the fact that this woman right here comes down the order. Maachis, Maqbool, Haider…she has been playing the 'bold' woman in just about plenty of cult movies. The fact that she chose content over crass, time and again, in a decade when it was so tough to do so only proves my point.
9. Rekha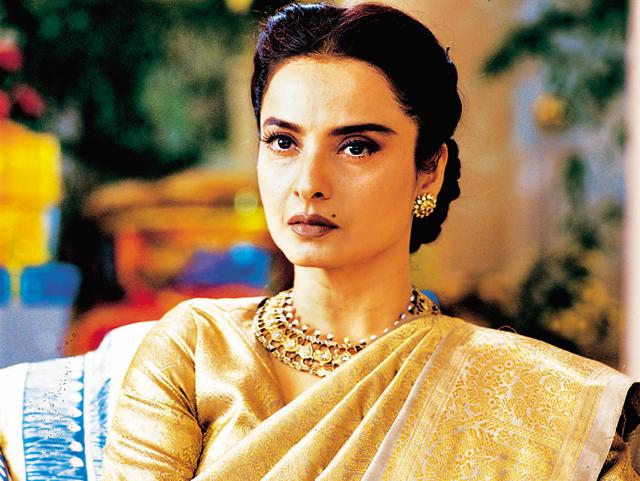 An old single woman who is obviously in love with another married man, in this country, it sounds like a film's character; because, what level of courage would you need to live with all those tags. Rekha is the epitome of boldness, she is gorgeous and tumultuous even today.
8. Kalki Koechlin
It is as if it comes naturally to her, rebellion seems like something that she doesn't deliberately practice, but still inculcates in her audience the value of it. Kalki has been the face of some of the most astonishing characters of this decade. Her character in 'Shaitan' still horrifies me. Not just that, she is a spoken word poet and a writer. She's a woman who stands up for what she deems of being worthy, Kalki is an example like all of us women doing our jobs and well.
7. Parveen Babi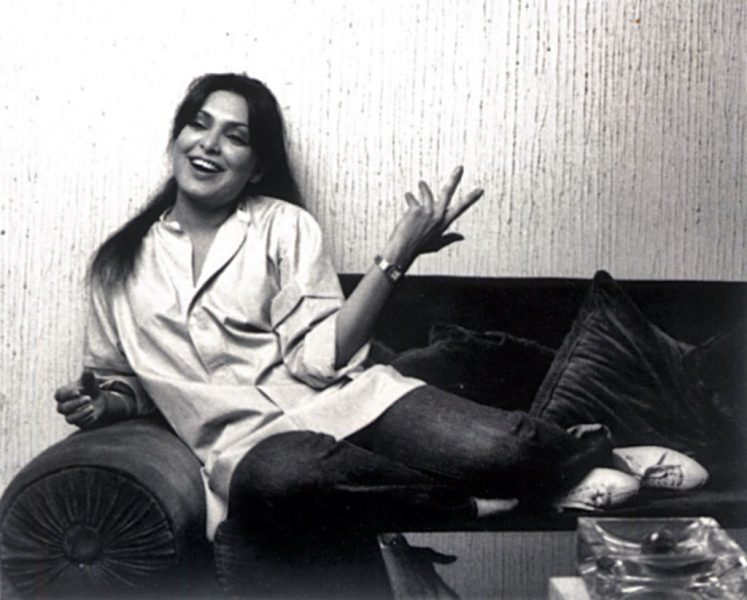 All women who have the audacity to express in an industry like Bollywood are labelled as controversial, and Parveen Babi was unapologetically that. It is true that on-screen she was used as the glamour quotient alongside every leading male in the 70s, but off-screen she showed us how celebrities aren't supposed to be put up on a pedestal because they too are human.
6. Kangana Ranaut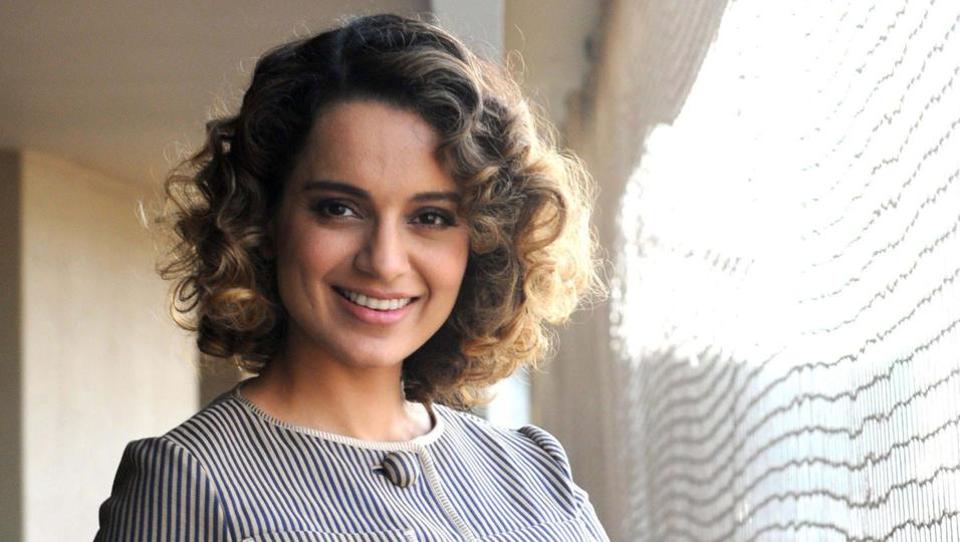 Oh, boy. For once in my life, I don't want to address the elephant in the room. The intensity of the differing opinions on the current scenario that is her life and the media's source of TRP, that intensity speaks for itself. Bollywood always has and always will fear a woman who's seen success because of merit. I've watched 'Queen' for the umpteenth time today, and even though she isn't my favorite when it comes to acting, she takes the sole credit for what a cult 'Queen' is going to be for the coming generation, a lookout for how things were like before the world became glocalised. Kangana is bold in her own accord, and nobody I know can oppose that statement.
5. Priyanka Chopra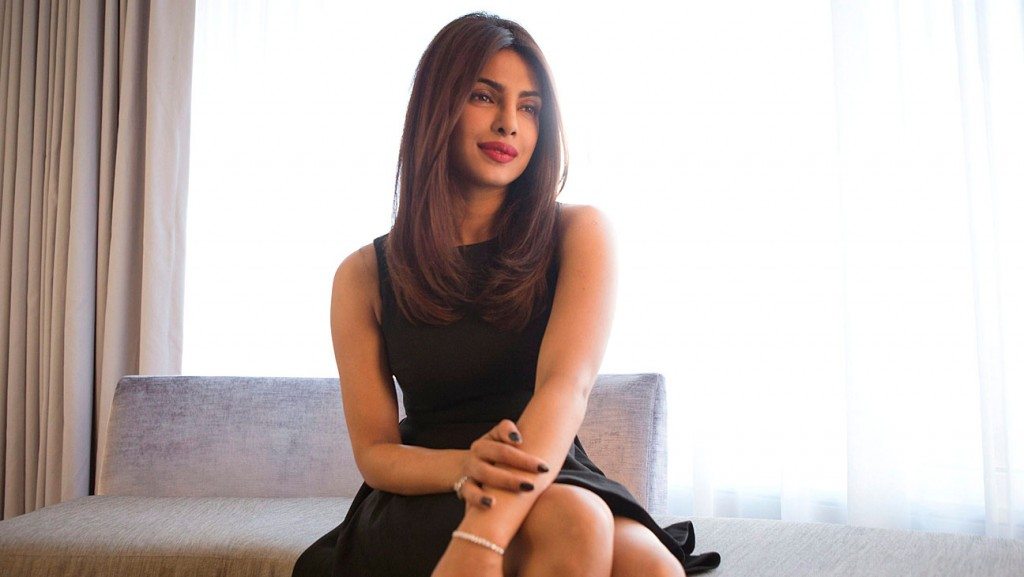 Is there something that I can say about Priyanka Chopra that hasn't been said before, I wonder. She was indeed the best choice to globally represent what has become of our nation, what it strives to be and the potential it possesses. If I could feign 1/5th of the confidence that she seems to have, I'm going to do great things in life. There have been times when I haven't agreed with her opinions, but that's just from one opinionated woman to another. I'm educated, and I can't hold a grudge against a differing opinion, reading Aristotle taught me as much. Plus, she's good at her job. She's proud of her roots, she is sassy and smart. I see a lot of women seeing a role model in her, and I'm glad we've come to that.
4. Zeenat Aman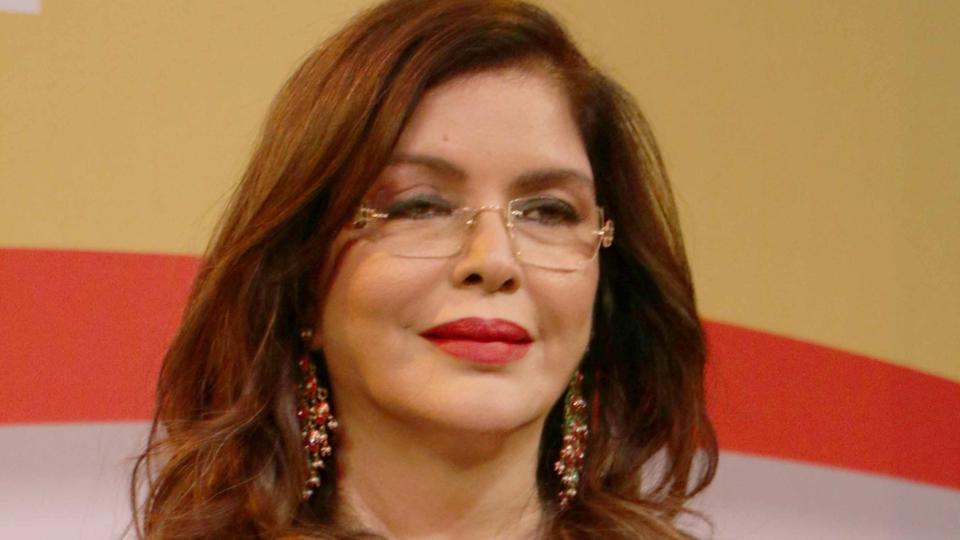 Zeenat Aman came at a time when Bollywood had seen its Golden phase and was quickly heading towards "angry young man era". Dev Anand, who always had an eye for young talent, took a particular liking of Aman and gave Indian its first sex symbol. First with 'Hare Raam Hare Krishna' and later 'Satyam Shivam Sundram', Aman took India and the world by storm and quickly became a symbol of modernity in a largely conservative country. She shattered the stigma associated with female sexuality and transformed Indian cinema in ways only she could have had.
3. Smita Patil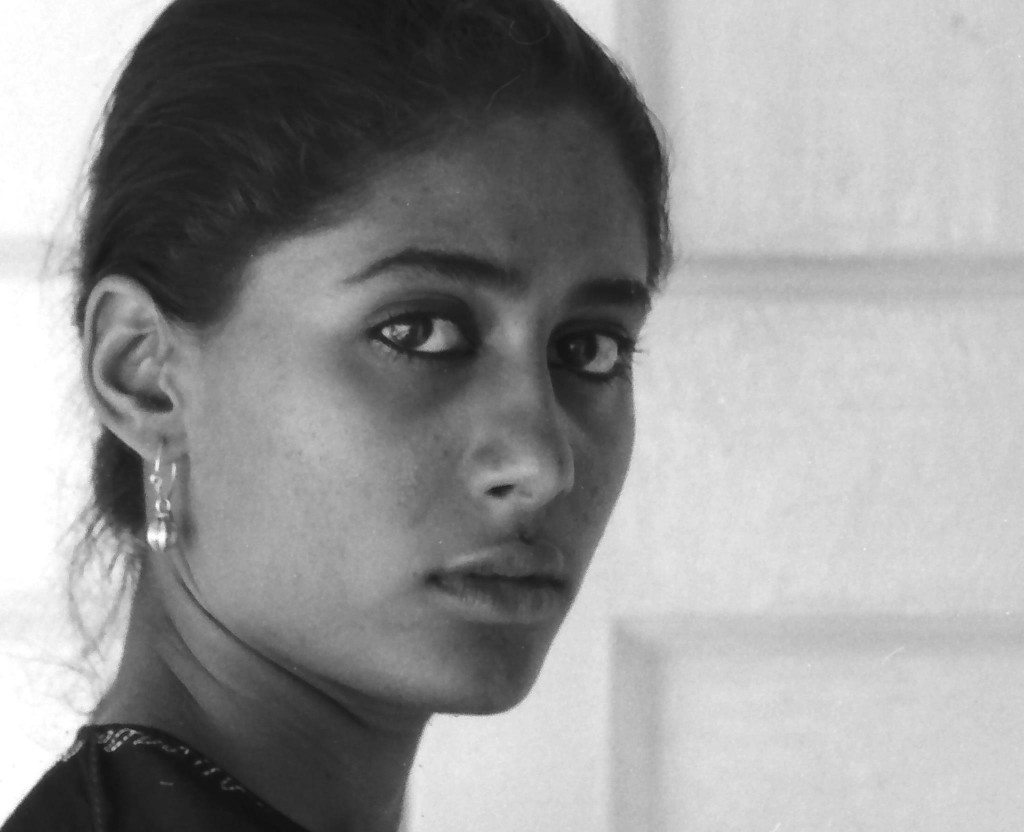 Smita Patil has always been the face of parallel cinema. It is bold enough a move to speak about what no one wants addressed, while being members of a community that since the dawn of humanity has been oppressed. Her work is no less than poetry, it is a shame that she had to die so young. And, the fact that her death is what she's most popular for is a loophole we the media of this country need to look into. There was definitely more to her life than her death, there certainly was.
2. Shabana Azmi
What Shabana Azmi has achieved in her lifetime doesn't come across as a surprise to me, considering her legacy. With a woman of that demeanour and intellect, it was an imperative that she represents what Indian acting is capable of. Of the many 'bold' roles she has done in the span of her career, nothing comes close to 'Fire'. I remember my mother not allowing me to watch it until I am old enough to, when I ran into her watching the movie as a kid. We're still struggling with Section 377, and she had the guts to do a lesbian love story that released in 1996.
1. Vidya Balan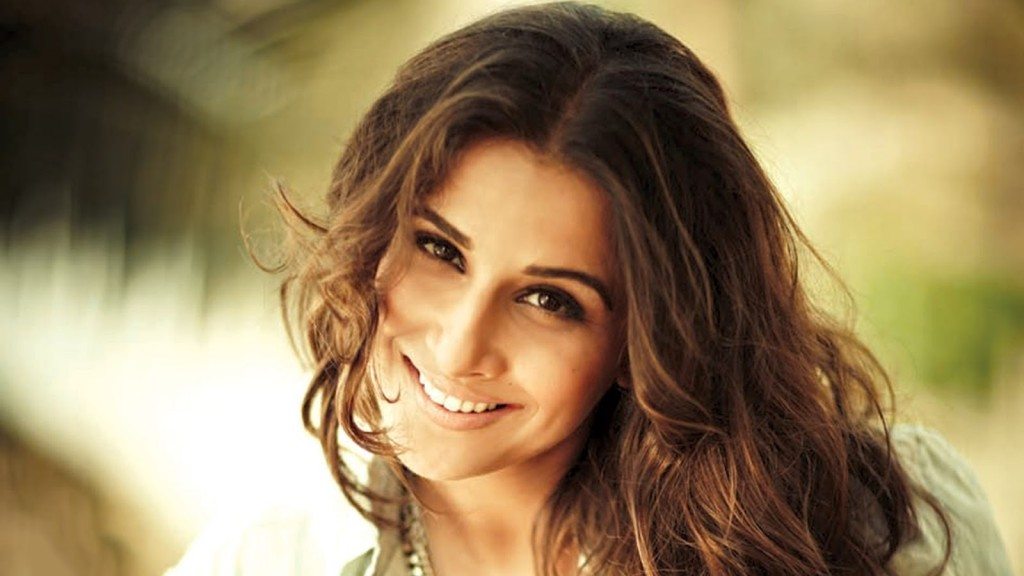 Sarat Chandra's Parineeta couldn't have been played by anyone but Vidya Balan, even though it was her debut, it was destined for her to play it and what a performance it was. More often than not, debuts are disasters; but, Vidya won over the critics pretty early on. Sujoy Ghosh couldn't have created the masterpiece that he did, if it wasn't for Vidya's nuanced genius act. She had the guts to not let her first film choose her as a launchpad, because she crafted her career unlike a lot of women in the industry. There's so much to say about her, I can write a full-fledged article as to why she is an honest representation of a modern Indian woman. 'The Dirty Picture' was her statement, and reason enough to top this list. Also because, hers was the first face that occurred to me when I started penning this piece down.
Here's to all the ladies who liberate mankind!
Read More: Best Bollywood Actresses