Being in love is the most beautiful feeling in the world. But if this feeling is not being reciprocated, then, it can be truly hurtful. The person loses contact with the world and becomes totally isolated. His feelings are understood by him and no one else. Only a few films manage to depict such feelings appropriately and the person turns to these films in times of need. A film can be a man's true friend and hence, help him deal with feelings of depression. You watch the film and feel as if there is someone out there who has been through the same pain as you.
One-sided love is the common term for this love. Either it can be the case of the person not being able to express his/her feelings or the person's feelings are rejected. Anyway, the person feels very hurt. At these times, the person can resort to watching the following films which may heal his wounds.
12. Yeh Jawaani Hai Deewani (2013)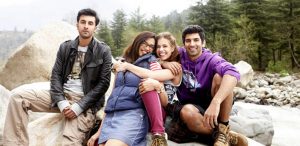 'Yeh Jawaani Hai Deewani' is about friendships, love, and commitment but somewhere in between, the story has one-sided love too. Aditi (played by Kalki Koechlin) is deeply in love with Avinash (played by Aditya Roy Kapur) but never could express it to him. In the end, as she is about to get hitched, she realizes that Avinash was never in that love story and Taran is better for her. Along with all other parts of life, one-sided love is also perfectly shown by Ayan Mukerji.
11. Cocktail (2012)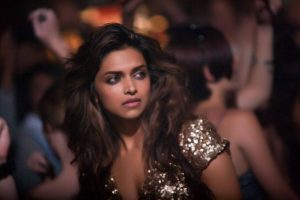 Rewind the clock a year and you get another film that shows unrequited love. 'Cocktail' is the case of being so-close-yet-so-far as Deepika Padukone's Veronica stays in a casual relationship with Gautam. But then, she falls in love with him. Too late as Gautam is in love with Meera, Veronica's friend. Then, we get to see a distraught and damaged Veronica who acts like she is happy for Gautam but is actually deep in jealousy and pain. Deepika Padukone shines in this film as her scenes of one-sided love bring tears out of anyone's eyes.
10. Kuch Kuch Hota Hai (1998)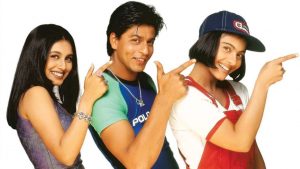 'Kuch Kuch Hota Hai' brought the hit couple of Shah Rukh Khan and Kajol back after the success of DDLJ. Anjali likes Rahul but Rahul only considers her to be a friend. It is only years later through the eyes of his wife that Rahul realizes that he too loves her. Kajol perfected the transformation from the boyish Anjali to the beautiful Anjali. The film itself shows that unrequited love is difficult to understand.
9. PK (2014)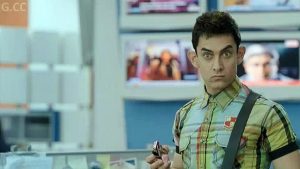 This science-fiction satire mainly concentrates on how people blindly believe in religion without questioning those who treat it as a business. But it also showcases the one-sided love of the alien PK for Jaggu, a human. But unfortunately, Jaggu loves Sarfaraz and PK silently sacrifices his love by reuniting her with Sarfaraz. In the end, Jaggu realizes PK's feelings and aptly puts them in her books- "He loved me enough to let me go."
8. Ae Dil Hai Mushkil (2016)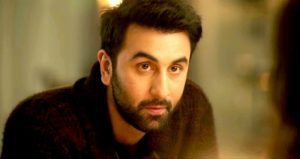 'Ae Dil Hai Mushkil' is the latest and most appropriate entry in this category. The film focusses on the confusion between one-sided love and friendship. Ayan falls in love with his friend Alizeh but Alizeh has never seen him in that way. The champion of one-sided love stories, Karan Johar gives another spectacle as people really relate to the character Ayan and understand his pain. But ultimately, friendship trumps love as they choose to remain friends.
7. Raanjhanaa (2013)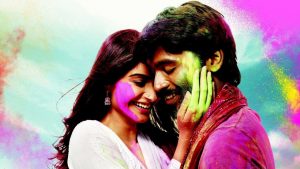 This film is totally about one-sided love. Directed by Anand L. Rai of 'Tanu Weds Manu' fame, 'Raanjhanaa' covers Kundan trying to battle his feelings for Zoya since Zoya doesn't reciprocate. Dhanush made an impressive debut while Sonam Kapoor gave one of her good performances. But the real stars of the film were the dialogues which truly evoked feelings out of the audience. A great film to watch when hurt and deeply in love.
6. Student of the Year (2012)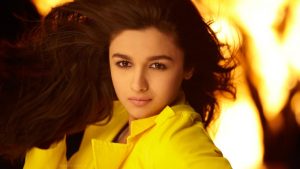 Another Karan Johar story which contains one-sided love in parts. Although Abhimanyu (played by Sidharth Malhotra) later goes on to marry Shanaya (played by Alia Bhatt), she couldn't accept his love because of being in another relationship. The wedding scene in the film clearly displays the emotions of a one-sided lover as Sid first realizes his love for Shanaya but backs off due to his friendship. Due to this, the film finds itself on this list despite majorly being about friendships.
5. Namastey London (2007)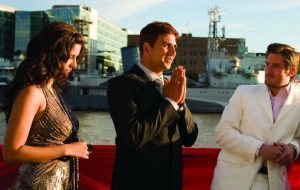 'Namastey London' is a film filled with patriotism. Throughout the film, India's culture and diversity are highlighted although the film also shows a man's pain. An Indian who falls in love at first sight with a British born-Indian origin girl and gets married to her. But in a surprising turn of events, he doesn't get her love and the rest of the film is all about his pain as he sees his lover leave him for somebody else. Akshay Kumar is found in a completely new avatar (red hair) and is completely flawless as Arjun. Katrina Kaif, for once, fits perfectly in a role and does it with ease.
4. Ajab Prem Ki Ghazab Kahani (2009)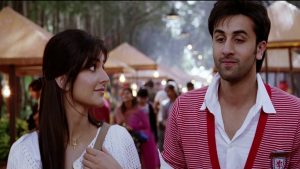 One of the best films of Ranbir Kapoor has him play Prem, a fun-loving kind guy who always hides his love and pain behind a smile. He falls in love with Jenny (Katrina Kaif again fits well) but doesn't hesitate in uniting her with her lover. Tuned along with a beautiful soundtrack and good casting, 'Ajab Prem Ki Ghazab Kahani' can heal any heart in the world and provide one-sided lovers with hope.
3. Barfi! (2012)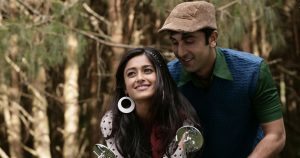 Anurag Basu, through 'Barfi!', brought an unconventional film which sees Ranbir Kapoor play a deaf-mute guy in a 70s Darjeeling. He falls in love with Shruti who reciprocates his love too late to have him. She is distraught to know that Barfi is now with Jhilmil but realizes that they belong with each other. Shruti's one-sided love for Barfi is not painful to see but gives clarity on how at times, it is better to just let go. An impressive debut by Ileana D'Cruz while Ranbir Kapoor plays a challenging role with ease in this masterpiece.
2. Darr (1993)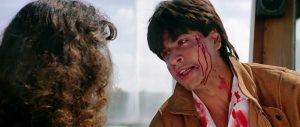 'Darr' is not the conventional romantic film in which the one-sided lover chooses to make the sacrifice. Instead, it has the lover obsess over the girl and do anything whatsoever to get her. One of the career-making films of Shah Rukh Khan, 'Darr' turned him into an overnight superstar for portraying the obsessive lover/stalker. The film beautifully shows how one-sided love can turn dark and how people often just don't come to terms with rejection. 'Darr' remains as a unique film that acts as a strong warning to any obsessive lover.
1. Kabhi Haan Kabhi Naa (1994)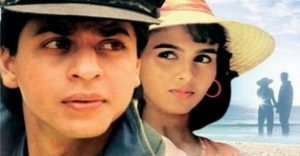 Shah Rukh Khan himself admits this being his best film till date. He has become an expert at portraying one-sided lovers on screen and this film is just a testament to that. It follows Sunil who loves Anna and tries to separate her from her lover. Later, he instead chooses to help the two reunite. Filled with plenty of twists and heart-touching scenes, 'Kabhi Haan Kabhi Naa' particularly received praise for its idealistic ending which saw Sunil meet another girl and show that everything becomes alright in the end.
Read More: Best Bollywood College Movies