When the name of Bollywood is taken, it is streamlined to be Hindi oriented. Granted, that the Hindi-speaking majority is a big reason for that. But dogmatically undermining the importance and quality of regional films and languages other than Hindi is unacceptable. As a matter of fact, five of the last seven times, regional language films have been sent as nominees of the coveted Best Foreign category by the Board.
It therefore becomes imperative to bring into light the importance, and moreover the quality that South Indian movies provide. Stereotypically all about action, these movies are the ones that stand out when mentioning films and India. Tamil movies have a boyish charm that is hard to resist. With deftly crafted narratives, and exorbitantly talented directors and actors, Tamil movies have become a rich source of material for Hindi movies. Here we try to formulate a list of some of the best Bollywood remakes of Tamil movies of recent times. Happy reading!
12. Tere Naam (2003)
This Salman Khan hairstyle, and the crying meme, are the only two things which we remember this shambolic remake by. If it were the other way around in the title, its original source, the National Award-winning 'Sethu' would have topped. Chronicling the childish infatuation of Radhe to a college girl, and his subsequent mental instability, the film, in my impoverished opinion, tried just to hard, just like its lead actor. Chiyan Vikram, the star of the original, was a hundred times better than Salman in the same role. Well, any actor compared to our Bhaijaan is a lot better. Either ways, an enjoyable movie, but nothing in comparison to the original.
11. Sooryavansham (1999)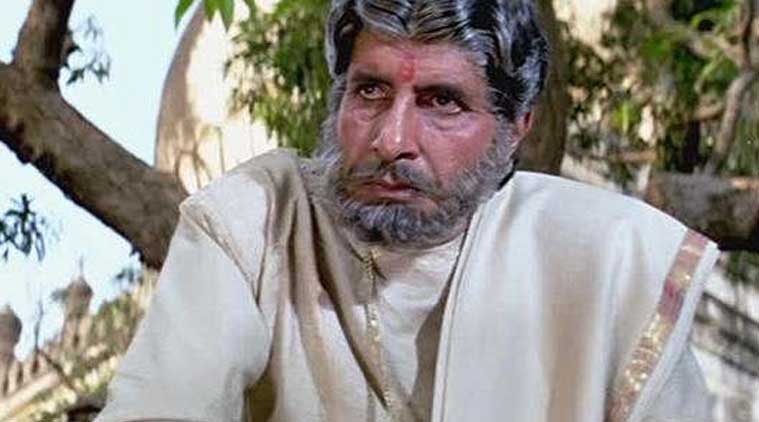 Its incongruous and frequented screening by Sony Max has brought it infamy, and made it a subject of countless memes. Despite featuring an emphatic performance from Amitabh Bacchan, the film is famous for the ridicule that it receives for playing on Max. Hira fails to live up to expectations of his father Thakur Bhanupratap Singh (Bacchan), a powerful and respected man of his community. Upset, his father treats him like a servant. Without convoluting a meaningful drama, 'Sooryavansham', much like its Tamil predecessor 'Sooryavansam', tries too hard to push the narrative and employ artiste techniques to make it appealing.
10. Biwi No.1 (1999)
Karishma Kapoor is one of the most glamorous women in the business. Seeing here therefore trying to be even more is an absolute treat you can't afford to miss. Inhabiting the character of Pooja, a beaming simpleton, Karishma brings out shades of envy and comely brilliance with effortless ease. Drawing on its mainstream and light-hearted premise, 'Biwi No 1' is a cult film that will remain in the hearts of its beloved audience forever.
9. Force (2011)
'Force' till date remains the only film in Bollywood in which the antagonist was loved more than the protagonist. A vicious tale of revenge and redemption, the thrilling action film empowers itself using a well-sculpted narrative. ACP Yashvardhan, a tough and sincere servant of the Narcotics Control Bureau, comes up against an equally tough drug lord, Vishnu, who himself doesn't shy away from a fight. Meeting on the crossroads to drugs, both indulge in a rivalry that brings forth destruction: personally to Yashvardhan, and professionally to Vishnu. n invigorating film which you mustn't miss, or the original, 'Kaakha Kaakha'.
8. Holiday (2014)
Akshay Kumar's renaissance as a stalwart of the industry included this expertly crafted action-thriller helmed by AR Murgadoss. Adopted from 'Thupakki', this brisk paced story of an army officer hunting down sleeper cells, despite bing on a holiday, is an achievement in Hindi film-making. Relaying the message of solidarity, and the sacrifices that Indian soldiers make for the nation is enchantingly beautiful and emotional to watch. Sinha's acting again comes into doubt, miserably failing to match the stunning portrayal by Akshay Kumar.
7. Ghajini (2008)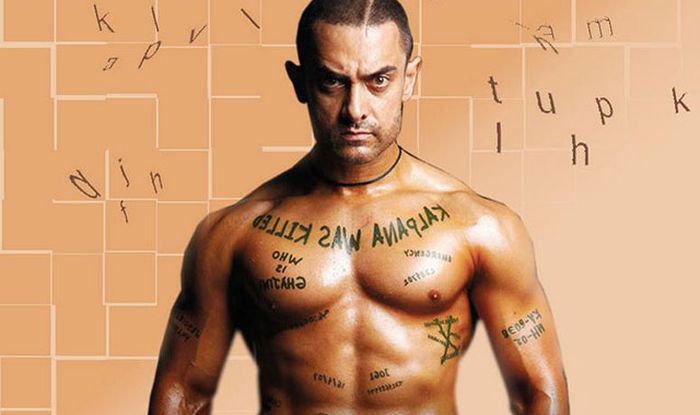 'Ghajini' became the first Bollywood movie ever to cross over a 100 cr at the BO. And who other than Aamir Khan running the show. The perfectionist starred as Sanjay Singhania, a struggling patient, suffering from short-term memory loss, who earlier is shown to be a business tycoon. An interspersion of eclectic flashbacks, filled with moments of joy and utter despair, and present times, the movie chronicles his journey of redemption, revenging the death of his lover, through body tattoos and a courageous journalist student. The film is a remake of a Tamil film of the same name directed by the mercurial AR Murgadoss, in the year 2005. Asin is the common actress in both the films, performing equally well in both of them.
6. Nayak (2001)
Anil Kapoor's famous richness of hair was divulged through this well made political-drama. A remake of the equally brilliant 'Mudhalva', the film envisages the incumbency of an ordinary man as the Chief Minister of Maharashtra for a day. His task gets harder when the Minister's goons try to kill him before he pulls off anything substantial, which potentially might be pernicious to their beloved patron. The film was critically acclaimed and received glowing praises from the makers of the original Tamil flick, and the fraternity. Paresh Rawal's performance, I feel, was the highlight of the movie, in spite of Kapoor's heroic acts. His sly remarks and control of the situation through a constructive possession of authority was enriching and a treat to watch.
5. Singham (2011)
Rohit Shetty's political-drama about a small town cop taking on a hierarchical political bureaucrat is inherently riveting and majestically right. Featuring Ajay Devgn in the iconic role of Baji Rao, the movie does a superlative job in glorifying its lead, something which it immensely benefits of. Ajay-Atul's soulful and powerful ballads makes the experience of watching this well-made film a wholesome one. A kudos to the original, who, while not being as dramatically powerful as its successor, was successful in creating a heart-warming and relatable story of courage and honesty.
4. Chachi 420 (1997)
Kamaal Hassan is really a marvel. Probably one of the biggest, and more respected superstar of the country, his ability to churn out simple and straight-word movies is astonishing. Helming the film as well, Hassan dons the avatar of an old and hcarming lady, affectionately known as Chachi, to frequent time with his son. The goofy and resourceful woman brings out hilarious scenes in his attempts to surreptitiously spend time with his son. Emulated by the even better Robin Williams in Hollywood, this exhilarating and heart-warming effort sure deserves our respects.
3. Yuva (2002)
'Yuva' is a quintessential throwback to the 'good-guy versus bad-guy' films of the old. Featuring a star-cast that inlcludes names like Abhishek Bacchan, Rani Mukherji, and Kareena Kapoor, to name a few, sees its protagonists Michael and Arjun take important life-decisions. The latter convinces the former to join politics and wage war against immoral and unethical trade practices. Life grows thin for them when they come at crossroads with Selvanayagam, a corrupt and ruthless politician. How will they defeat him and his ocean of brutal goons remains to be seen. As good as its Tamil counterpart, 'Yuva's soulful music and heart-breaking plot make this movie a truimph.
2. Saathiya (2002)
Mani Ratnam and Shaad Ali gave birth to this beautiful and enchanting story of true love and seperation. An endearing family-drama, the film employs Aditya and Suhani as a pair madly in love with each other. Despite protests by their folks, they get married and vow to eternally love each other until the end of time. Soon, cracks begin to develop in their marriage, but Suhani's near-fatal accident brings them closer again. The value based traditions and practices in the movie give an enriching reflection of India's diverse and family-oriented virtues. The film is adopted from 'Alaipayuthey', an equally good and appealing romantic-drama.
1. Virasat (1997)
The golden period of Indian movies led by visionaries like Priyadarshani, featured this jewel, helmed by the man himself. Anil Kapoor's meteoric rise as the leading man in movies was further embellished with this fine craftsmanship of intricate drama knitted with sparing moments of outrageous brilliance. The plot, adopted from the Tamil masterpiece 'Thevar Magan', follows Shakti, an honest simpleton, who loves his village and hopes to revisit it someday. When feudal wars obliterate his adored haven, he takes after his father's legacy and vows to revenge. Kapoor's stunning performance is the highlight of a well made movie, blissfully different from periodical dramas.
Read More: Best Tamil Movies