When Bonnie Craig left home early morning on a chilly autumn day in September 1994 to attend her 7 am class, nobody knew that she wouldn't be returning home ever. Later that day, the young woman was found dead near the woods. This tragedy caused huge unrest among her family as well as acquaintances. The episode of 'Dateline: Secrets Uncovered' titled 'Justice for Bonnie' showcases the interviews of Bonnie's loved ones, as well as details of the investigation that followed the tragedy and the revived examination over a decade later, which finally narrowed down their search to one suspect. If you are intrigued by the case and want to learn more about it, here is everything you need to know.
How Did Bonnie Craig Die?
Born to Gordon and Karen Craig on March 30, 1976, in Calgary, Alberta, Bonnie Christine Craig was the first daughter, granddaughter, and sister in the family. When she was just 3-years-old, her mother reportedly tied the knot with a man called Gary Campbell, who became Bonnie's "dad." Growing up, she was accompanied by her siblings, two brothers named Jason Craig and Adam Campbell and a sister named Samantha Campbell. She also had other loving family members in her life, including maternal grandparents Kaj2 and Bernice Larsen; paternal grandparents Borden and Thelma Campbell; paternal great-grandmother Hilda Murray; and paternal grandparents Marion and Roderick Craig.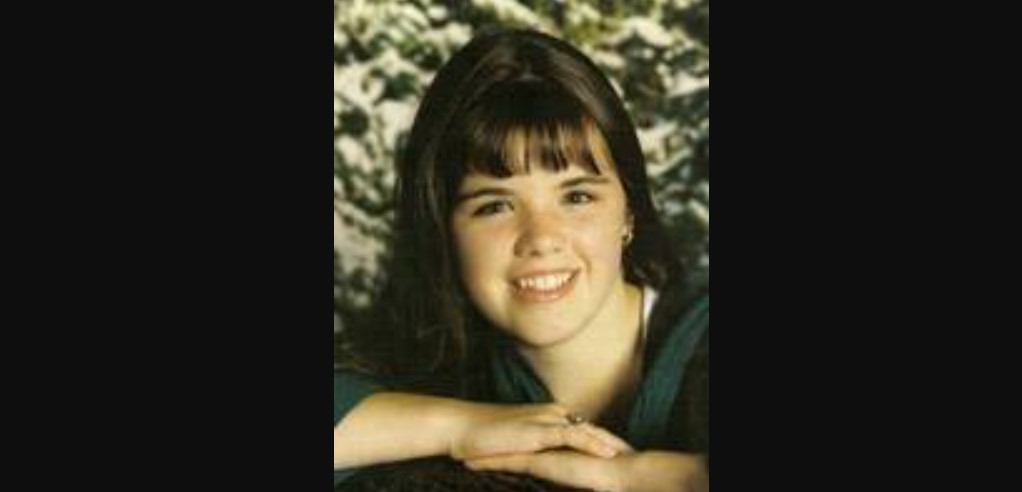 Due to her stepfather's job with British Petroleum, Bonnie had to change schools quite regularly. Going to six different elementary schools and two junior highs, Bonnie got used to fitting in quickly with new peers. In 1988, Bonnie and her family moved to Anchorage, Alaska, where she attended Hanshew Junior High School. Then in 1994, she graduated from Robert Service High School with flying colors. During this time, she became a member of the Service High orchestra and served as president of S.A.D.D. (Students Against Drunk Drivers), a club that was started after she lost her close friend Katie Garcia to a drunk driving accident.
After graduating from high school, Bonnie attended the University of Alaska, Anchorage, where she was pursuing a degree in psychology. Apart from academics, she was also into writing, playing musical instruments, wrestling, swimming, writing poetry, and horseback riding. Bonnie had a lot of zest for life and a whole lot to look forward to, as she was reportedly planning to move to San Francisco to join her boyfriend and study there.
With everything planned and going well in her life, Bonnie got ready to attend her 7 am class on September 28, 1994. Little did she know that she was heading towards her death as later that same day, her body was discovered in McHugh Creek at mile 112 of the Seward Highway, south of Anchorage. While the cause of her death was bludgeoning, she had also been raped. After the body's discovery, the authorities arrived at the crime scene as soon as they could and started collecting all the pieces of evidence before beginning the process of interrogating the deceased's family members and acquaintances.
Who Killed Bonnie Craig?
Despite the police doing everything they could at the time to find out the culprit for Bonnie's murder, they were not able to get to the bottom of the case anyhow. Even though they found a few good leads over the years, nothing definitive came of them and they hit a dead end. About 12 years later, a routine CODIS search by the Alaska State Crime Lab led to the culprit of Bonnie's death. The DNA found on the 18-year-old's body and clothes matched with the DNA of a man named Kenneth M. Dion, a convict who had entered the prison system in New Hampshire in early 2003 for getting involved in a string of armed robbery offenses. He was a former soldier stationed in Alaska at Fort Richardson in the early 1990s.
Although he used to be an integral part of the military, Kenneth had already been arrested for petty theft numerous times during his stay in the area. Delayed by three years, his DNA could have been taken in 2003, but it was not in the national DNA database of CODIS before November 2006. He was charged with the rape and murder of the 18-year-old University of Alaska Anchorage student in 2007. It was alleged by the prosecutors that on the morning of the fateful day in 1994, Bonnie was abducted by Kenneth from her regular bus stop and drove her to one of the cliff areas near McHugh Creek.
As per the court documents, Kenneth assaulted Bonnie before bludgeoning her in the back of her head and leaving her to die in the creek later. On the other hand, during the trial, Kenneth and his defense claimed that the sexual activity that happened between him and the college-going girl was consensual. They asserted that she might have fallen to her death while she was alone on the cliff after their interaction. Bonnie's family members argued that she was already in a committed relationship and couldn't have gotten involved with a complete stranger.
Meanwhile, the defense claimed she allegedly flirted with another man that same week and had shown up late at work once. To portray Kenneth as innocent, the defense alleged that she might have hit her head on the rocks of the cliff when she fell from the height, which would explain the injuries on her head. However, the jury deliberated for a few hours and finally sided with the prosecutors. In June 2011, after 17 years of fighting for justice, Kenneth M. Dion was found guilty of the rape and murder of Bonnie Craig. Consequently, the then-41-year-old was sentenced to serve 124 years in prison in October 2011.
Read More: Brittany Tavar Murder: How Did She Die? Who Killed Her?