When Brittany Tavar went missing from her St. Augustine, Floria, house on July 6, 2010, the police did everything possible for her safe return. However, Brittany remained missing for days until a lucky break led officers to her body. 'Dateline: The Stranger' chronicles the gruesome murder and portrays how Brittany's friendly and welcoming nature ultimately led to her shocking demise. If you are intrigued by the details surrounding the crime and want to find out more about the incident, we have you covered.
How Did Brittany Tavar Die?
A resident of St. Augustine, Florida, Brittany Tavar was just 45 years old at the time of her death. However, even though Brittany had a large family, including several siblings, they all lived on the other side of the country and were unable to provide any company. On top of it, people who knew Brittany described her as a generous and caring individual who never thought twice before helping others and always treated everyone with kindness. Interestingly, a few years before her murder, Brittany had gone off to try her luck in Hollywood.
When that venture did not pay off, she returned to St. Augustine and earned a living as a photographer and real estate agent. Additionally, the show also mentioned how Brittany loved making new friends and had formed a large circle in St. Augustine, but people had no idea that this friendly nature would ultimately snatch her life away. Brittany Tavar disappeared from her house on July 6, 2010, and her family soon realized that her car, as well as several essentials, were missing.
Since Brittany had a knack for going off on her own without any prior notice, the police did not give much thought to the incident until Brittany's beloved dogs were found roaming aimlessly on the street. That was when law enforcement officials took the matter into their hands and organized search parties along with local volunteers before combing through the nearby areas. They even used all facilities available at that moment and left no stone unturned.
Nonetheless, all the effort was in vain as Brittany remained missing for months, and her loved ones began fearing the worst. Ultimately an unrelated burglary arrest gave authorities the breakthrough they needed, and Brittany's body was found dumped in a wooded area near her house. Subsequently, an autopsy determined that the victim was bludgeoned to death with a heavy, blunt object, while the police affirmed that Brittany had died on the day she went missing.
Who Killed Brittany Tavar?
When investigating Brittany's murder, the police learned that she was about to appear in court on the day she went missing. Incidentally, the victim had been in a relationship with a man who was friends with her neighbor, Anne Lydon. However, after she decided to break the relationship off, her ex-boyfriend brought Anne and her husband to Brittany's house, which did not sit well with the 45-year-old. As a matter of fact, Anne later alleged that she was hit on the head and strangled by Brittany, and the latter was sentenced to a few years of probation for the same. Naturally, this led to a massive feud between the neighbors, and Brittany was determined to sue Anne legally.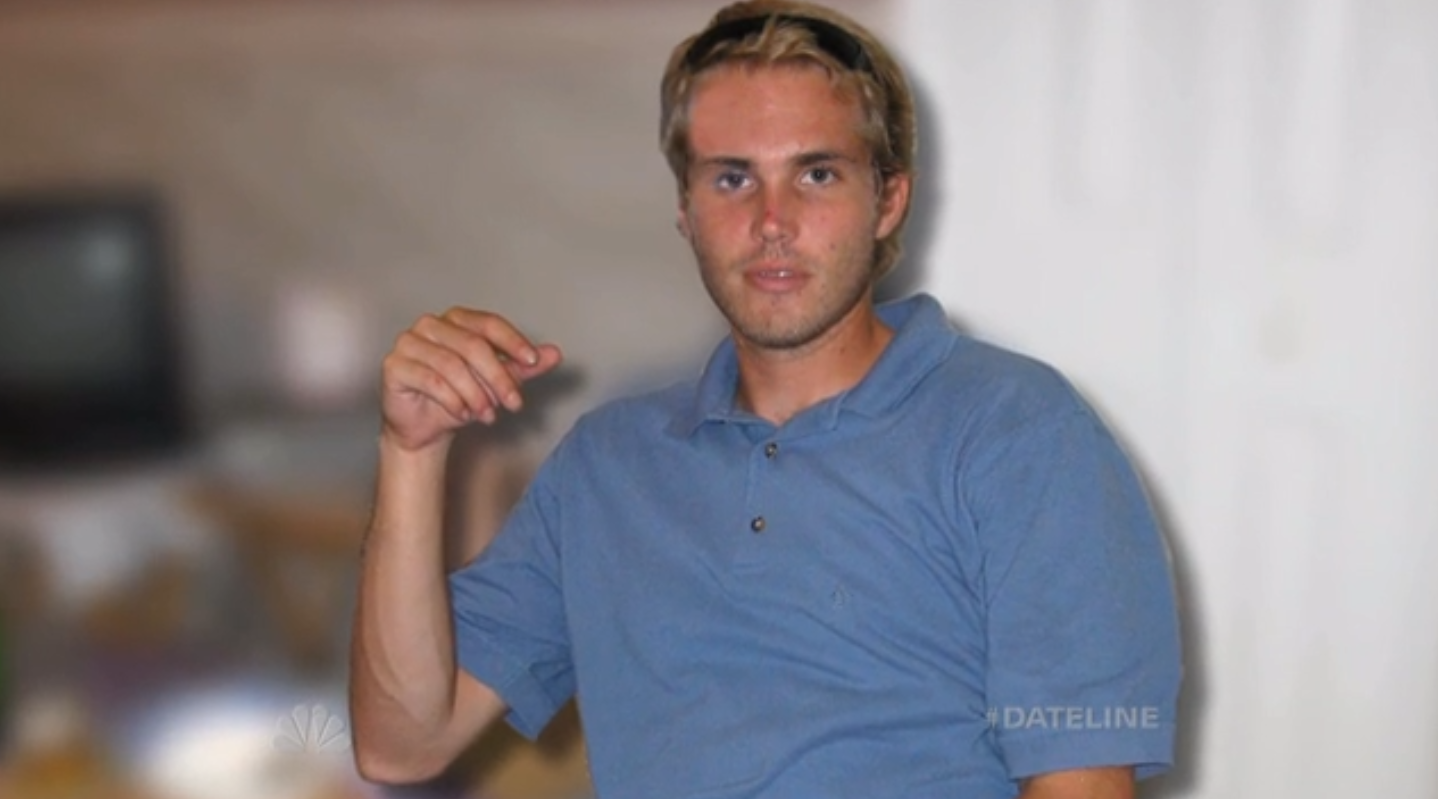 Incidentally, authorities soon found out that Brittany would have presented her evidence against Anne in the form of a DVD if she had not gone missing. However, since the neighbor had an alibi and insisted on her innocence, the police looked elsewhere and soon discovered the existence of Joseph "Joe" Roberts. The show mentioned that Brittany first met Joe at a Barnes and Noble bookstore, and once she realized that he had no place to live, she offered to host him indefinitely. In exchange, Brittany asked Joe to prepare the DVD she would present in court.
Surprisingly, Joe had also gone missing on the day Brittany disappeared, and soon the police received notification of the victim's bank card being used in several states around the country. Hence, it took only a short time for the police to put two and two together, and they were confident about Joe's involvement in the incident. On top of it, the suspect was also captured on CCTV buying something from an Oregon Walmart using Brittany's card, although he was already gone by the time the police reached the spot.
Nevertheless, detectives soon ran into a spot of luck when authorities in Seattle, Washington, finally arrested Joe for stealing lunch meat from a supermarket. Subsequently, the suspect was handed over to the Florida police, and once questioned, Joe immediately admitted to killing Brittany Tavar. He further mentioned that on the morning of July 6, Brittany had woken him up since the DVD he made was not to her liking. That was when he lost his temper and bludgeoned her to death with a hammer. Joe then hid the 45-year-old in the attic as he planned his escape but later dumped her body in the nearby woods.
Once Joe realized the game was up, he accepted a deal and agreed to lead investigators to Brittany's body. Moreover, when presented in court, he pleaded guilty to a single charge of second-degree murder and was sentenced to 30 years in prison in 2014. Hence, with parole a long way off, Joe currently remains behind bars at the Apalachee Correctional Institution-East Unit in Jackson County, Florida, and will be eligible for release in 2038.
Read More: Hannah Hill Murder: How Did She Die? Who Killed Her?