Directed by Jamie Johnson, 'Born Rich' is a 2003 documentary that delves into the experiences of eleven young adults belonging to some of the wealthiest families in the US. This includes Johnson himself, who interviews ten of his peers, exploring what it means to be the heir to such a massive fortune and the complexities of growing up in such affluent environments. Two decades have passed since the documentary first, and all of its eleven subjects have had pretty interesting journeys since then. So, if you are eager to learn what the cast members are up to nowadays, we've got you covered. Let's find out, shall we?
Where is Georgina Bloomberg Now?
The daughter of media baron and former New York City Mayor Michael Bloomberg, Georgina Bloomberg graduated from New York University's Gallatin School of Individualized Study before studying fashion design at The New School's Parsons School of Design. An accomplished equestrian, she has participated in prestigious show jumping competitions worldwide and won numerous accolades, including the WEF Cup in 2007.
Georgina owns the New York Empire equestrian team and has many show-jumping horses. Apart from this, she has co-authored four young adult novels with Catherine Hapka. The Bloomberg heiress is a noted philanthropist on the board of her family's organizations, like the Emma and Georgina Bloomberg Foundation and the Bloomberg Family Foundation. Furthermore, she dedicates her time to animal welfare as Vice-President at Animal Aid USA and Chair of Humane Generation/Friends of Finn, which works to eradicate cruelty in the dog breeding industry.
Georgina and her former boyfriend, Ramiro Quintana, welcomed a son, Jasper Michael Brown Quintana, in December 2013. She has raised her son as a single parent and now divides her time between New York and Florida. Georgina began dating Private Investment Advisor Justin Waterman in 2020, and the couple got engaged in 2022.
Where is Stephanie Ercklentz Now?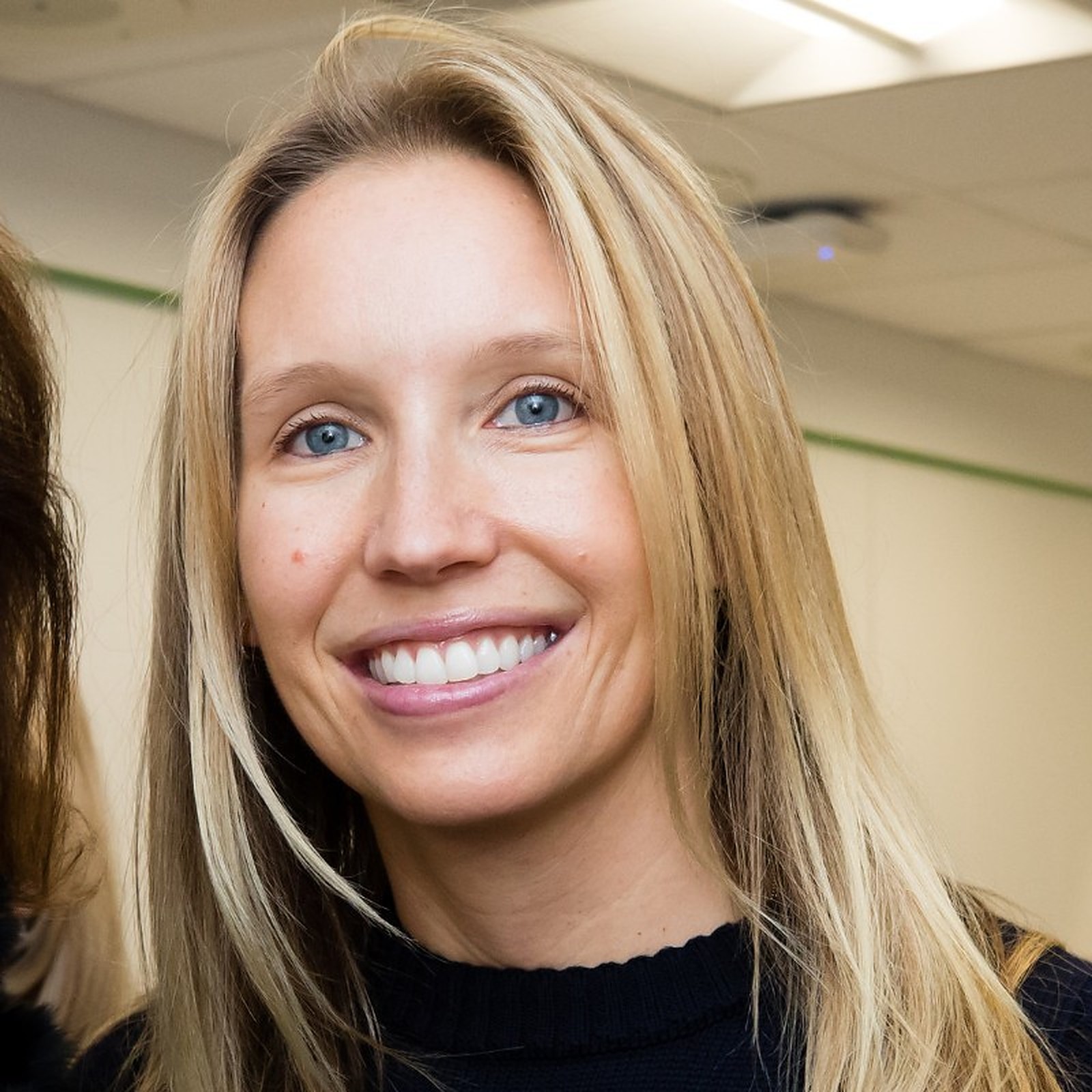 With socialite Mai Harrison and renowned Corporate Lawyer Enno W. Ercklentz as parents, Stephanie Ercklentz grew up in the lap of luxury in New York. She appeared in the documentary in her mid-20s when she was a graduate of Wellesley College, working at Merril Lynch Inc. as an Investment Banking Analyst. Following her two-year program, Stephanie worked in Sales and Marketing at Anna Klein & Co. before being the Manager of Public Relations at Vera Wang for almost two years.
Currently, Stephanie is a board member at The Chapin School, the Women's committee of the Boys Club of New York, and Harlem Children's Zone. She is a board member and Vice-Chair at the New York Presbyterian Hospital. Besides, Stephanie is the Co-Founder of Valentines Farm, which trains farmers and promotes biodynamic farming, and Coleman Family Ventures, which is involved in poverty alleviation, health/medical research, education, and nutrition. In 2005, she tied the knot with billionaire hedge fund manager Chase Coleman III and is now a hands-on mom to their four kids.
Where is Christina Floyd Now?
Having found her life's calling in art, retired pro golfer Raymond Floyd's daughter, Christina, graduated with a degree in Art History from Wake Forest University. She commenced her career at Sotheby's, a world-renowned fine arts firm, where she met French art dealer Emmanuel Di Donna. The two instantly hit it off and fell in love, proceeding to walk down the aisle in 2010 in a beautiful ceremony in Mexico.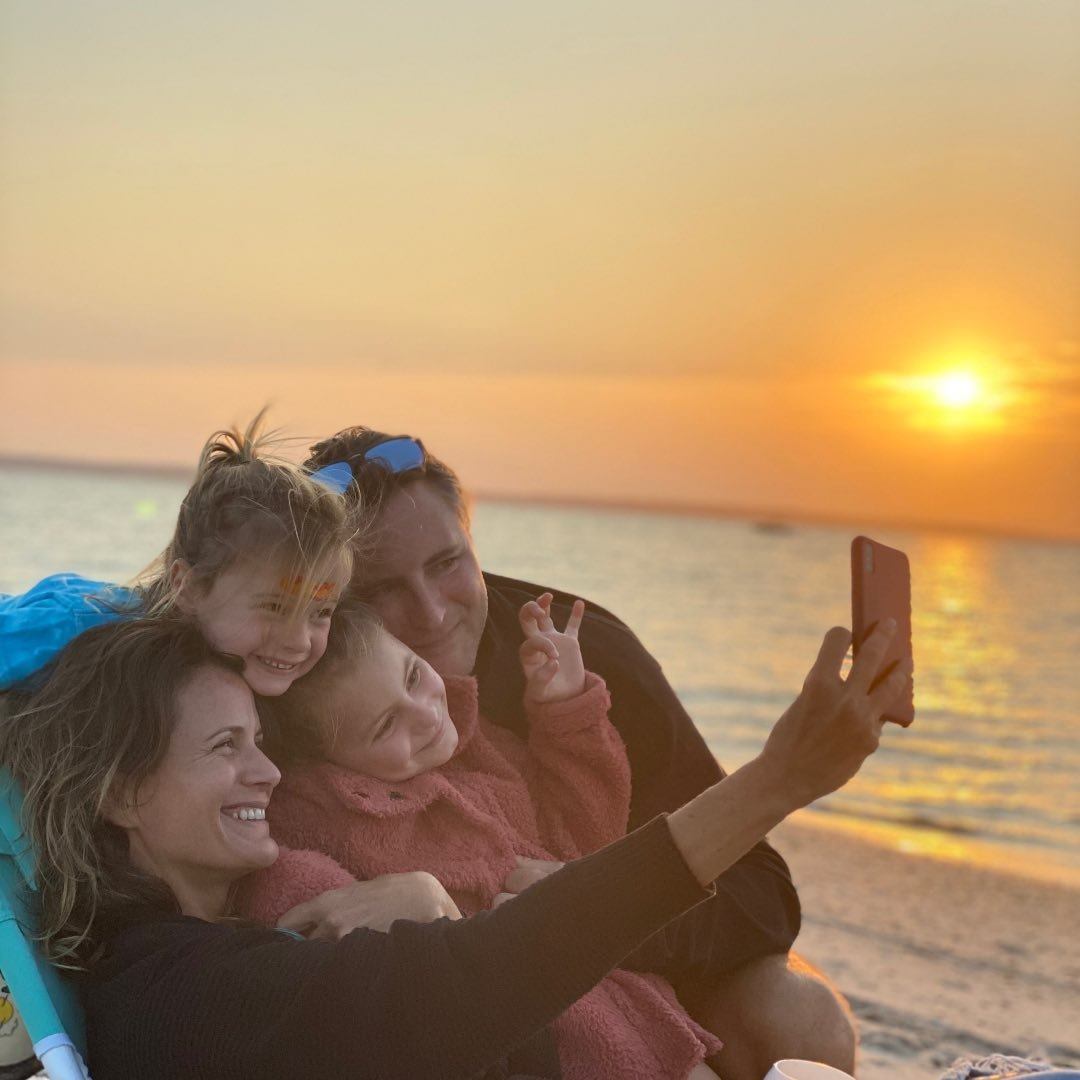 While Christina prefers keeping her personal life away from the limelight, she and her husband are parents to two adorable kids and have made quite a name for themselves in the art world. After working at Sotheby's for six years, the former documentary cast member opened her firm, Floyd Contemporary, as a Contemporary Art Advisor. Next, Christina joined her husband's firm, Di Donna Galleries, in 2015. In 2020, the couple opened Sélavy by Di Donna, through which they present curated art collections.
Where is Cody Franchetti Now?
The son of Italian actress Angelica Ippolito and Baron Andrea Franchetti, Milliken Textile heir Cody later appeared in Jamie Johnson's 2006 documentary 'The One Percent.' After receiving his Bachelor's Degree in Music from Mannes College of Music, New York, in 2000, he completed his Master's in Modern European Studies in 2013 from Columbia University's Graduate School of Arts. In the years since featuring in the documentary, Cody left the glamorous life for one as an academic scholar.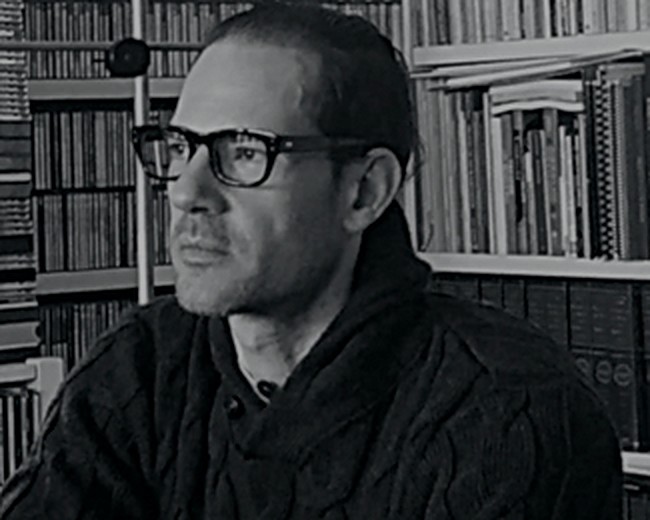 Today, the Italian Baron is a Historian, Writer, and Musician who has written program notes for Carnegie Hall and has many published articles pertaining to humanities, music, and art to his credit. Cody's work has been published in prestigious scholarly journals like Oxford University Press's 'Literary Imagination.' Not just that, he has written several poems that have been set to music by esteemed musicians and have been performed in two concerts at Carnegie Hall's Weill Hall in 2014 and 2019. Currently, Cody leads a low-profile life and resides in his apartment in West Village, New York City.
Where is Juliet Hartford Now?

Juliet is the daughter of former model Diane Brown and the late A&P heir and Financier Huntington Hartford. After attending Le Rosey in Gstaad, Switzerland, she spent her youth modeling and painting, often shuttling between New York and France. However, around February 2004, when Juliet's aging father fell into drug addiction, she immediately rushed to his side and took extensive care of him for the next few years on the family's private island in the Bahamas.
When Huntington passed away in 2008, his dedicated daughter inherited his estate, which she still manages as of writing. In addition, Juliet has penned the upcoming book 'Huntington Hartford,' which captures his father's life story. Now in her 50s, she has embraced privacy and stays away from the limelight.
Where is Josiah Hornblower Now?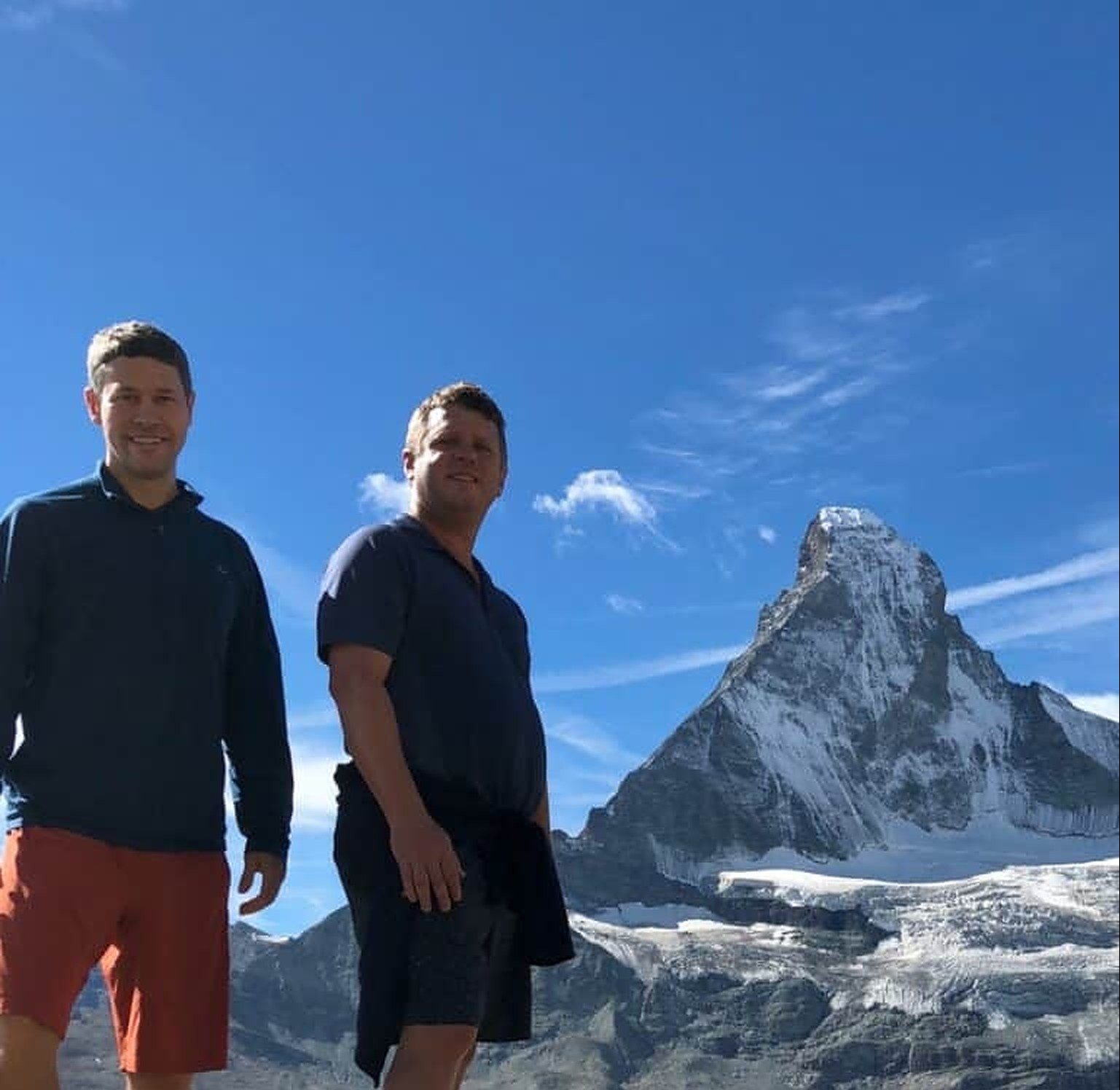 The heir to the Vanderbilt and Whitney families as well as the descendant of a Continental Congress delegate, Josiah Hornblower, is an alum of Trinity College, where he majored in Art History. He then worked as Portfolio Manager in the San Francisco office of Resource Financial Institutions Group, New York. But in the early 2000s, Josiah became deeply interested in immunology and biotechnology and began studying the subjects extensively. After investing in oncology and genetics research and the associated technologies, he and his former schoolmate, Taylor Schreiber, started a biotech company called Pelican Therapeutics in 2009.
With their groundbreaking cancer treatment research, the duo founded Shattuck Labs in 2016, which helped them expand their work. Currently, Josiah is the Executive Chairman of Shattuck Labs and the Founder and Managing Member of Blue Pine Partners, a venture capital firm. The entrepreneur tied the knot with Corporate Manager Jocelyn Hunter in 2007, and the couple now lives in Austin, Texas.
Where is Jamie Johnson Now?
After directing 'Born Rich' and receiving two Emmy nominations, Jamie Johnson, the son of Johnson & Johnson heir James Loring Johnson, also directed another documentary titled 'The One Percent' in 2006. A 2003 graduate from Gallatin School at New York University, he studied filmmaking and history. Jamie even appeared on various talk shows like ' The Oprah Winfrey Show' and had a cameo in the 2012 movie 'Arbitrage.'
Moreover, Jamie directed the 2014 short film 'Adrift' and has been a columnist and writer for renowned publications like Vanity Fair, The Huffington Post, and The New York Times. He launched his luxury fashion collection called Black Sweater in 2010, which is now defunct. The filmmaker lives under the radar and doesn't share many details publicly.
Where is S.I. Newhouse IV Now?

Son of Condé Nast heir Samuel Irving Newhouse III, S.I. Newhouse IV later graduated with a degree in English from Haverford College in 2003. In 2009, he tied the knot with Sheila Bhashyam, who was five years his senior at New York University. While the publishing house scion has barely any social media presence and has chosen a life of privacy, we know he has been working as the Marketing Manager for the digital business group at Condé Nast for over a decade.
Where is Ivanka Trump Now?
Probably the most popular of all the cast members, Ivanka Trump is a name almost everyone knows worldwide. The daughter of late businesswoman Ivana Trump and the 45th US President, Donald Trump, gained a lot of publicity from her appearance in the documentary. Ivanka graduated with a Bachelor's in Economics from the Wharton School of the University of Pennsylvania in 2004 and then worked in various executive roles in her father's business empire. She has also launched fine jewelry, fashion accessories, and footwear brands of her own, showcasing her entrepreneurial skills.
Besides business, Ivanka has appeared extensively in the hit TV show 'The Apprentice,' modeled for numerous advertisements and magazines, and even authored two self-help books. In addition, she played a crucial role in both her father's presidential campaigns, and from 2017 to 2021, she served in office as the Advisor to the POTUS. In 2009, Ivanka married her longtime boyfriend, Jared Kushner, and the couple eventually had three kids together. Currently, she is busy with her numerous philanthropic projects and spending time with her husband and kids.
Where is Benjamin Luke Weil Now?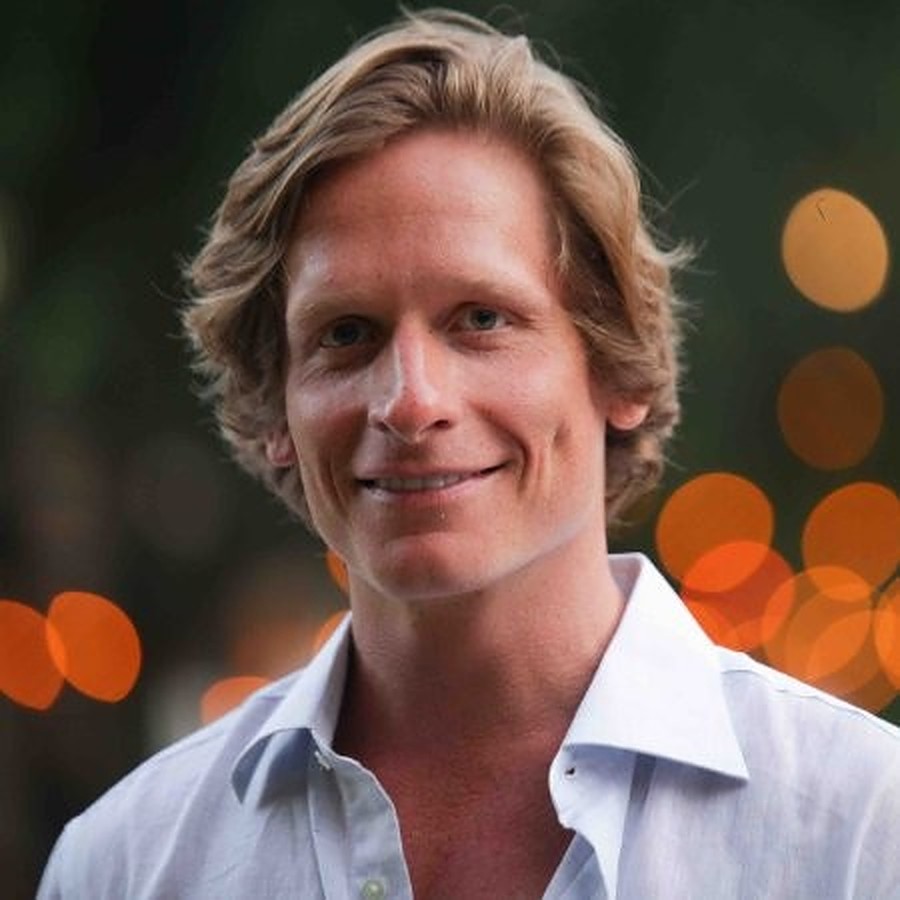 Benjamin Luke Weil is the son of A. Lorne Weil, the Chairman and CEO of Light & Wonder Inc. (formerly Scientific Games Corporation). An alum of Brown University and Columbia Business School, he was supposedly unhappy with his scenes in the documentary and even sued Jamie Johnson to remove his segments from the final film. The latter soon won the case, yet that was not the last time Luke faced legal trouble.
In November 2006, Luke was arrested for allegedly assaulting his then-girlfriend and later pleaded guilty to assault in the third degree. Not just that, the 'Born Rich' cast member had previously pleaded guilty to another assault charge in March 2006. For both instances, he was handed a one-year sentence and spent considerable time in a detention center in Tribeca. Since then, Luke has preferred keeping a low profile and solely focusing on his work.
Currently, the entrepreneur fulfills several roles as the Founder and Chairman of Long Island Marine Purification Initiative (LIMPIA) and the Co-Founder and Chairman of Rios Nete, a healing and research center in Peru. Luke is also the Co-Founder and Chairman of Andina Acquisition Corporation, an investment firm that pursues projects in South America. Apart from that, he is a Board Member of Stryve Foods and on the Board of Advisors for APDS. Currently, Luke divides time between his projects in South America and New York City.
Where is Carlo von Zeitschel Now?

Reportedly a German Emperor Kaiser Wilhelm II's great-grandson and a German baron and Italian viscount, Carlo was seemingly unhappy with Jamie Johnson's portrayal of him in the documentary. After the release of 'Born Rich,' he wished to live away from the limelight and focus on his career instead. Thus, Carlo worked at Morgan Stanley in Milan before opening his art gallery, CVZ Contemporary, in Soho, London, in 2004. Today, Carlo is busy with his work as an art dealer and does not share much about himself publicly.
Read More: The Sandlot Cast: Where Are They Now?